Starbucks Sakura Collection
If you thought Starbucks Singapore was done with its sakura collection, well, you thought wrong. Come 16 March, Monday, it will be launching its third drop of pink and purple merchandise.
This time, the products are even more adorable than before. Let's take a look at the collection!
Bottle With Plush Cover
For those who are all about the sustainable life, this has got your name written all over it. The pastel pink bottle is adorned with the iconic Starbucks logo in gold and falling sakura petals. The best part is, it comes with a millennial pink plush cover that is decorated with sakura flowers. The white top looks like it could be the whipped cream atop your beverage. It also has a strap, which means you can easily carry it out with you.
The bottle and plush cover will retail for $50.90 at selected Starbucks stores.
Also read:
New Starbucks Sakura Blossoms Collection Is Pretty In Pastel Pink & Purple
Sakura cat merchandise
While the previous items in the past 2 Starbucks sakura collections have focused on cherry blossom motifs, the new drop includes an adorable cat character.
Here, it sits prettily on the lid above a mug with a sakura tea filter. Cat lovers will not be able to resist those big blue eyes. Leave it on your work desk and it will be able to tide you through a rough day at work.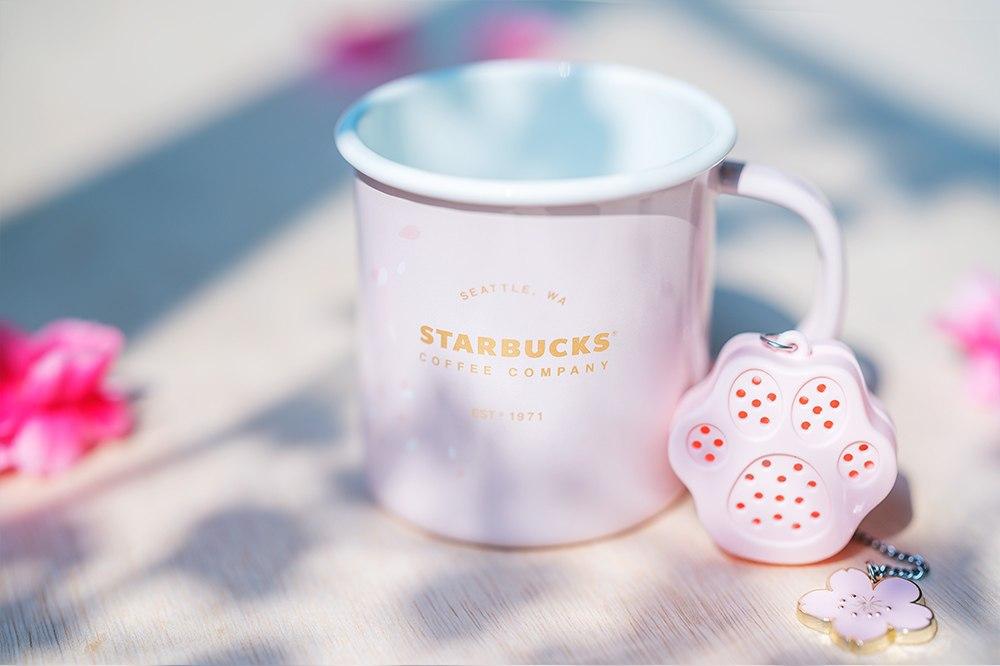 If you'd rather show your love for cats in a more subtle way, this is the mug for you. As with the bottle above, the pastel pink mug is decorated with falling sakura petals. It comes with a paw-shaped filter and a sakura charm.
Both mugs will retail for $59.90 each.
Sakura Bearista cup lids
Of course, the Starbucks Bearista can't be left out of the fun.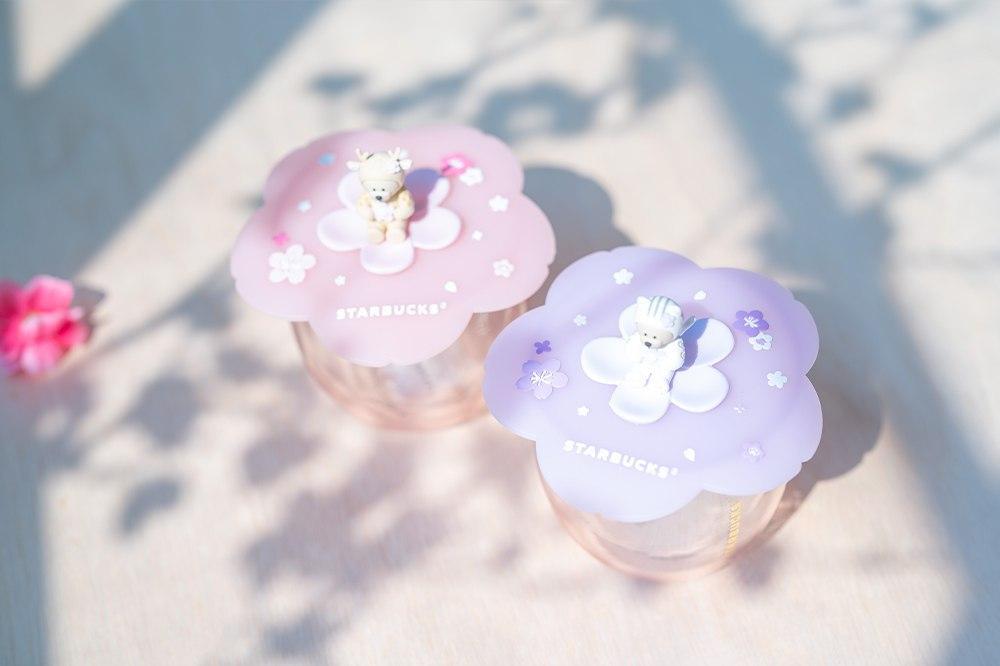 Dressed in 2 different outfits, the mini Bearistas are each perched on a sakura flower, surrounded by other sakura of different sizes, all atop a sakura-shaped lid. The cup lids will be available for $19.90 each.
Starbucks Is Updating Its Sakura Collection With Adorable Cat & Bearista Items
The past 2 drops from the Starbucks sakura collection were met with much fanfare. With such adorable items in the latest drop, we can only expect a similarly enthusiastic response. Head down to your nearest Starbucks store on 16 March, Monday, to get your hands on your favourite items from the collection. Stay tuned to the Starbucks Singapore website for more information.
Also read:
Starbucks Singapore Has Launched More Sakura Products In Pink And Purple To Usher In the Spring Season