Starbucks Korea Summer Series
One week after Starbucks Korea released its Jeju hydrangea-themed collection, it is back with another addition to its summer line-up. This time around, it features luscious tropical greenery with a brown, beige and green colour palette.
Cups, tumblers and more
First up is a trio of verdant tumblers and cups. The SS Troy Sofia Tumbler (left, 473ml) has dark leaves with a contrasting white background and an off-white lid. If you don't have a green thumb, use this to decorate your WFH space instead.
Bring the Cylinder Botanical Cold Cup (middle, 500ml) and Clay Botanical Water Bottle (right, 591ml) along on your weekly walk at the neighbourhood park.
Calling everyone whose entire wardrobe consists of Hawaiian shirts. Complete your #OOTD with the Florence Hibiscus Tumbler (left, 473ml) SS Strap Hibiscus Tumbler (right, 355ml).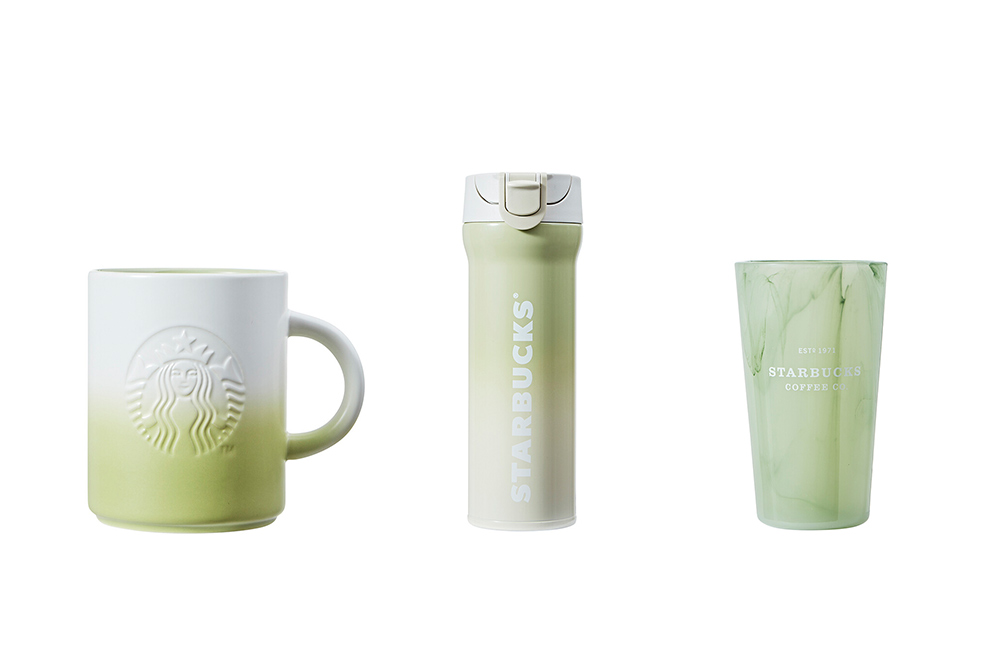 With its white and green layers, the Siren Gradation Handle Mug (left, 473ml) and JNM Botanical Wordmark Thermos (middle, 480ml) are reminiscent of kueh salat. The Heritage Marble Glass (right, 355ml) combines both colours for an artistic take instead.
Also read:
Starbucks Korea Has Jeju Hydrangea-Themed Merchandise For Everyone Who Misses The Great Outdoors
As always, minimalists are not left out. In beige and brown hues, the SS Novato Siren Tumbler (left, 355ml) and FFW Wordmark Thermos (right, 1,000ml) are perfect for everyone who is on team MUJI. The SS Heritage Cold Cup (second from left, 710ml) has a deep green hue for a solid splash of colour.
The Rattan Glass Water Bottle (second from right, 533ml) might just be one of the most unique Starbucks tumblers we've seen so far. It comes with its own rattan bottle holder to complement your straw basket bag.
The Summer Botanical Umbrella looks nondescript from the outside. Once it's open, however, you'll be treated to the gorgeous leaf print that lies beneath.
The New Starbucks Korea Summer Collection Is For Those Who Love Tropical Prints
Starbucks Korea has been on a roll lately, with mini luggage, foldable chairs and Jeju hydrangea-themed merch to welcome summer. While these items are only available in Korea for now, the good news is that Starbucks flower tumblers are already in stores across Singapore.
All images courtesy of Starbucks Korea.
Also read:
Starbucks' Flower Tumblers Are Here To Bring Nature Into Your Home