Starbucks Flower Tumblers
Starbucks Singapore has just unveiled its Summer Botanicals series, and it is bursting with beautiful blooms. Poppies, daisies and other summertime florals in a blue, pink, yellow and white colour palette decorate Starbucks' flower tumblers, bottles, cups and mugs.
Mugs, cups and tumblers
The weather has been unforgiving lately. Besides making banana bread and sourdough like every other Circuit Baker, why not become a Circuit Brewer too? Sipping on a homemade cold brew out of this 20oz tumbler ($25.90) seems like a great way to combat the heat.
When you're done drinking out of the straw, you can place the daisy topper on the lid.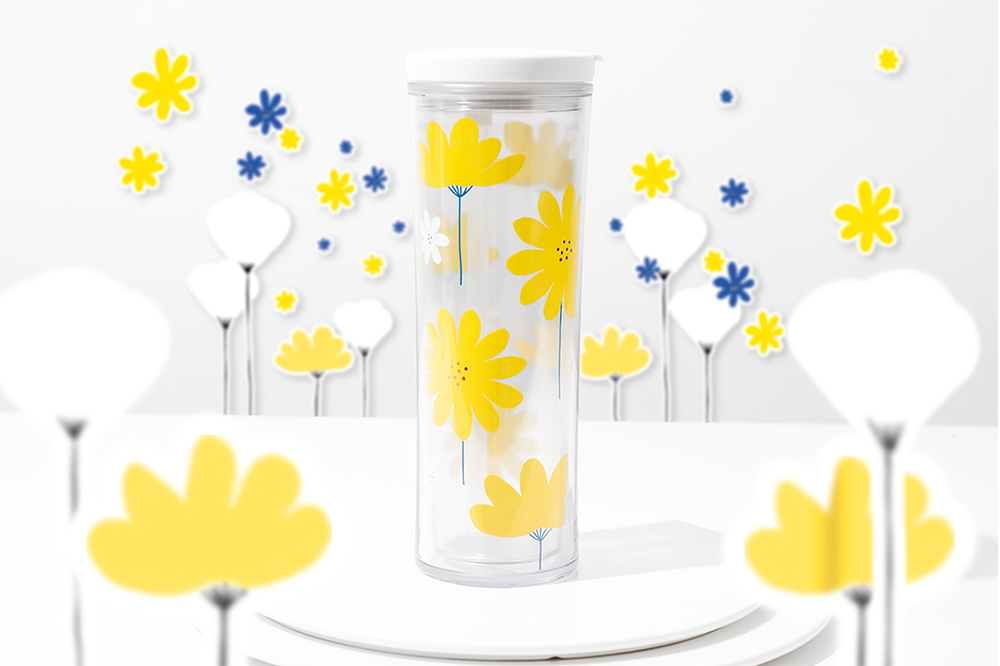 This 20oz tumbler ($29.90) dotted with bright yellow daisies is sure to put a smile on your face.
You can also store your cold beverage of choice in this selection of Starbucks flower tumblers and bottles (from $26.90 to $36.90), which are reminiscent of Andy Warhol's famous poppy flower paintings.
Some of these designs are available at selected stores only, so you might have to make your way to more than 1 Starbucks outlet if there is a design you're particularly set on.
Also read:
Starbucks Has New Pineapple, Lemon And Peach Fruit Tumblers To Lift Your Post-Circuit Breaker Spirits
If you prefer something more eye-catching, opt for these Starbucks flower tumblers and cups. The 16oz yellow tumbler (left, $45.90) features an oversized daisy while the 12oz white cup (right, $34.90) has an oversized poppy to keep the summer vibes flowing all year round.
The 16oz blue tumbler (middle, $45.90) stands out with its striking hues and rose gold bottom. Delicate poppy illustrations surround the Starbucks logo for a blink-and-you'll-miss-it take on the floral theme.
The floral toppers make another appearance. This time, you can take your pick from a daisy topper on the 12oz bottle ($23.90) or a poppy topper on a 16oz mug ($32.90).
These designs are also only available at selected stores.
Starbucks Flower Tumblers Are A Breath Of Fresh Air
If you were bummed that you couldn't get your hands on Starbucks Korea's Jeju Hydrangea collection, fret not. Starbucks' flower tumblers are now available here. Visit the Starbucks Singapore website to find out if your nearest store has the designs you're eyeing.
All images: Source
Also read:
Starbucks Korea Has Jeju Hydrangea-Themed Merchandise For Everyone Who Misses The Great Outdoors