Starbucks Singapore Has More Sakura Products
Starbucks Singapore has launched more sakura-themed merchandise to satiate Singaporeans' love for all things sakura. This is on top of the previous crop of sakura blossoms products in a lovely pastel pink and purple that were received with great fanfare. 
The new products hit the shelves of Starbucks Singapore stores on 2 March 2020. The collection includes more Cold Cups, water bottles and a beautiful mug.
For a full listing of where to catch these goods, check out the Starbucks Singapore website as some of them are only available in select stores. 
Bearista cup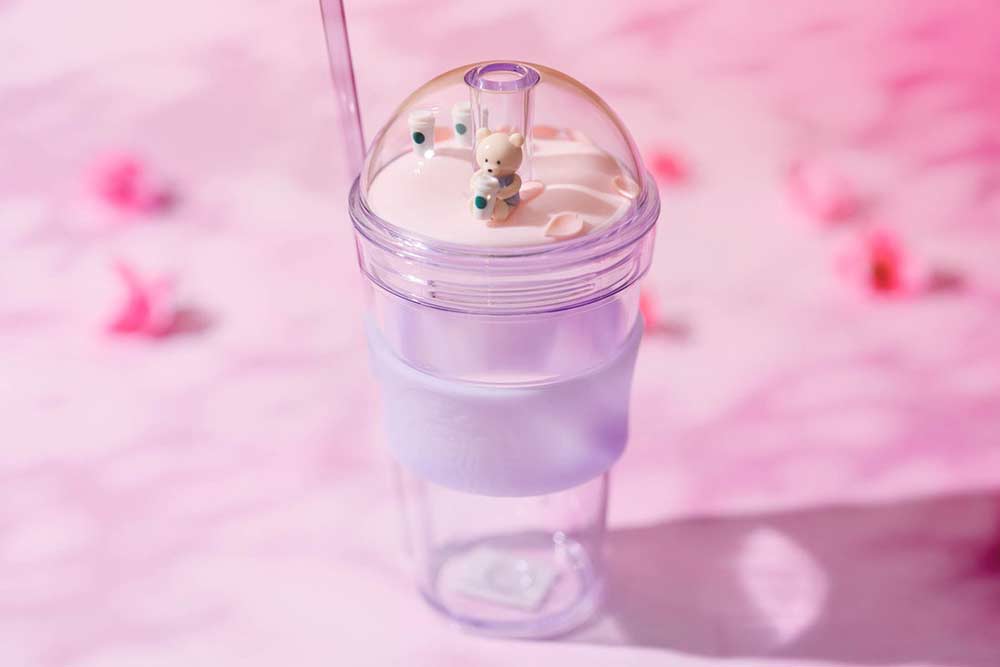 Leading the pack is a 16oz Cold Cup featuring Starbucks' Bearista mascot sipping on coffee. He is encased in a dome, perched atop a lavender purple cup with a sleeve for extra grip. The cup retails for $29.90. 
Cups and bottles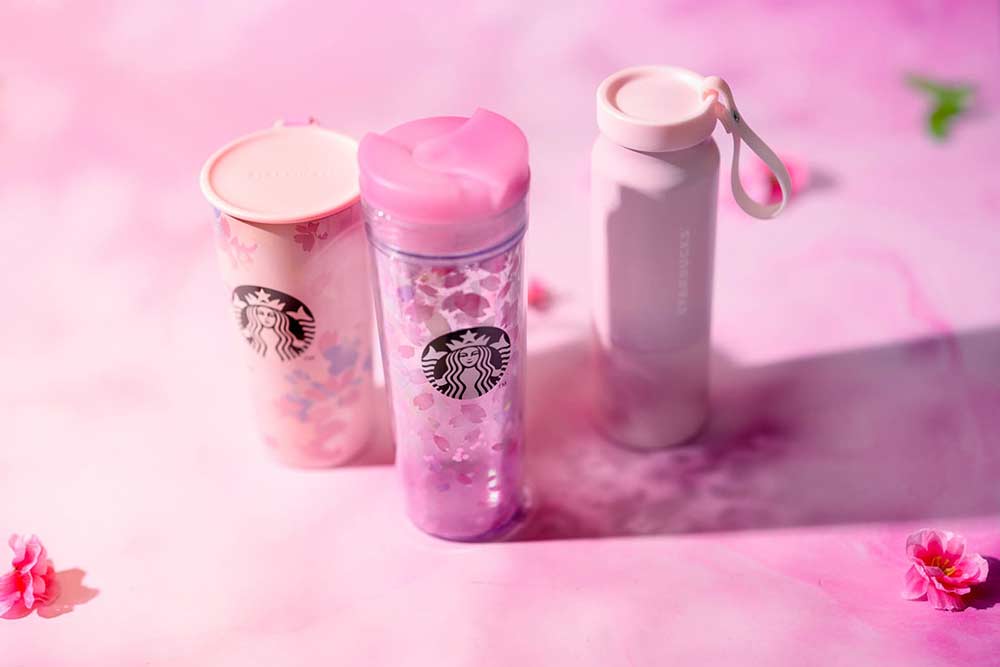 For more traditional sakura designs, you can consider the 'pink and petals' products. There are two 16oz pink cups adorned with a fancy sakura print. The left opaque version retails for $49.90 and the centre translucent cup retails for $26.90. 
If you are an active gal, you can consider the 12oz bottle (far right) with a convenient strap for $44.90.
If you want a bottle without the flower prints but in the pretty pastel shades, check out these 12oz bottles, available for $39.90 each. They feature the iconic Starbucks mermaid logo and come in pearl or lavender colours. 
Sakura mug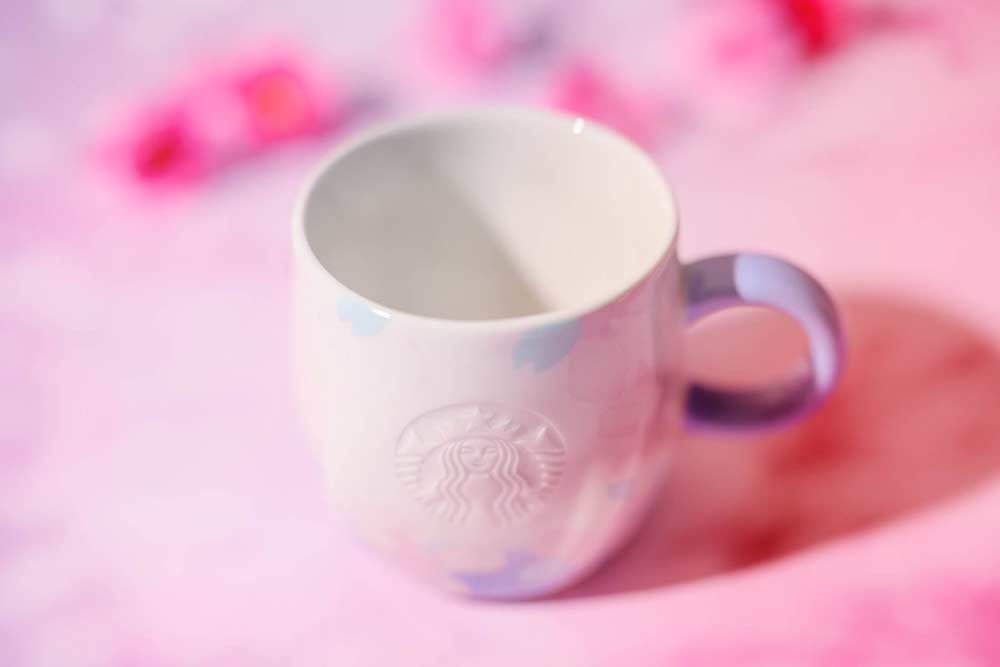 For a mug to enjoy your daily morning joe in the office or at home, the 12oz sakura mug is a unique design with subtle sakura petals decorating it. It even has a lavender handle to set it apart from the basic white mug that you get when you order in at Starbucks. 
Spring Season Blends
On top of the pretty products, Starbucks is helping Singaporeans usher in spring 2020 with its unique Spring Season Blend. "Bursting with dark cherry and spice notes", the newly concocted flavour is available as Starbucks' trademarked VIA Ready Brew sticks, drip bags and a 250g bag of whole beans.
Enjoy this delicious flavour in whichever way that suits your lifestyle. It comes in pretty pink packaging to boot.
Sakura picnic Bearista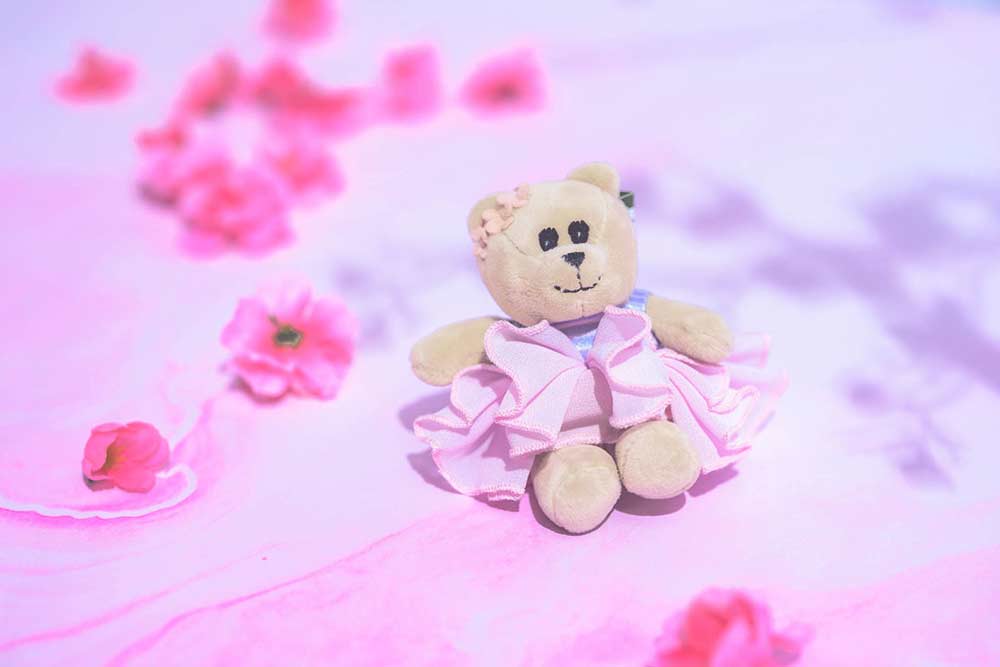 If you are a fan of cute things, the beauty of sakura season is also encapsulated in a soft toy. 
Starbucks' mascot, the Bearista, is dressed in a beautiful pink dress, ready for a picnic. Keep it by your desk to remind you of the uplifting season of spring. It retails for $19.90.
Starbucks Singapore's Newly Launched Sakura Products Feature The Adorable Bearista Mascot
While Singapore does not have sakura trees lining our streets, we can still enjoy the pretty season of spring. Walk into any Starbucks Singapore store and check out the merchandise adorned with sakura petals in pastel pink and lavender shades and bask in the season of new beginnings. 
All images: Source
Also read:
New Starbucks Sakura Blossoms Collection Is Pretty In Pastel Pink & Purple