Starbucks Sakura Blossoms
Starbucks just released a new collection of sakura-themed bites and merchandise in pastel pink and purple to welcome spring. While the food items are already available across all Starbucks outlets, the merchandise will only be up for grabs come 19 February.
Drinkware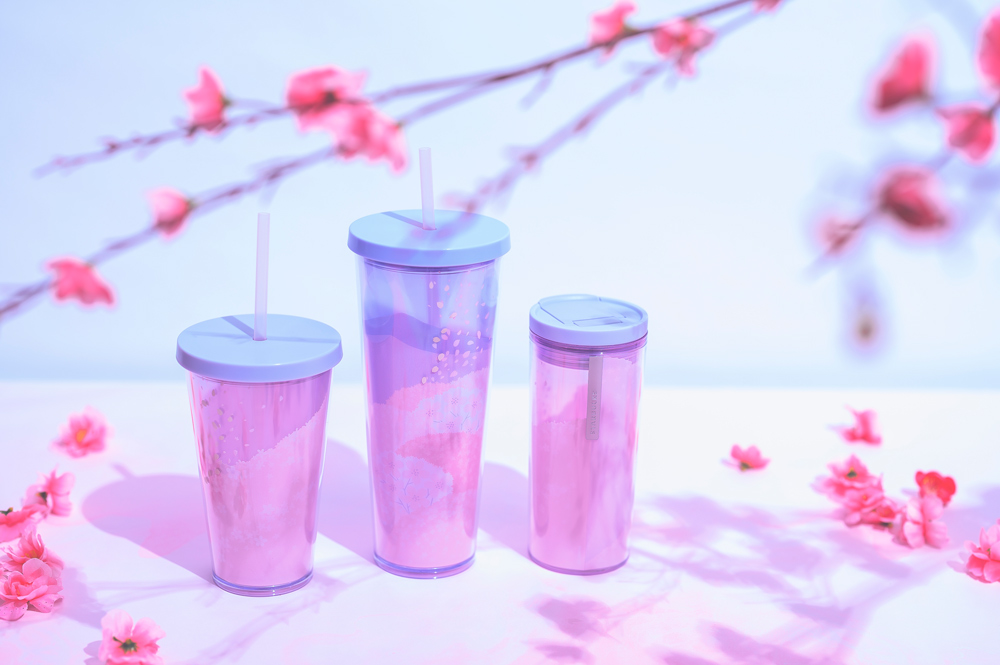 The young at heart will love these aesthetic clear Cold Cups and tumblers adorned with an illustration of a pink sakura field against a purple sky, topped off with a purple lid.
Left to right:
16oz clear Cold Cup ($22.90)
24oz clear Cold Cup ($28.90)
12oz clear tumbler ($23.90)
Work in style as you sip on your daily cuppa out of these porcelain tumblers and a sakura porcelain mug.
Left to right:
12oz porcelain tumbler ($34.90)
12oz porcelain tumbler ($34.90)
14oz porcelain mug ($26.90)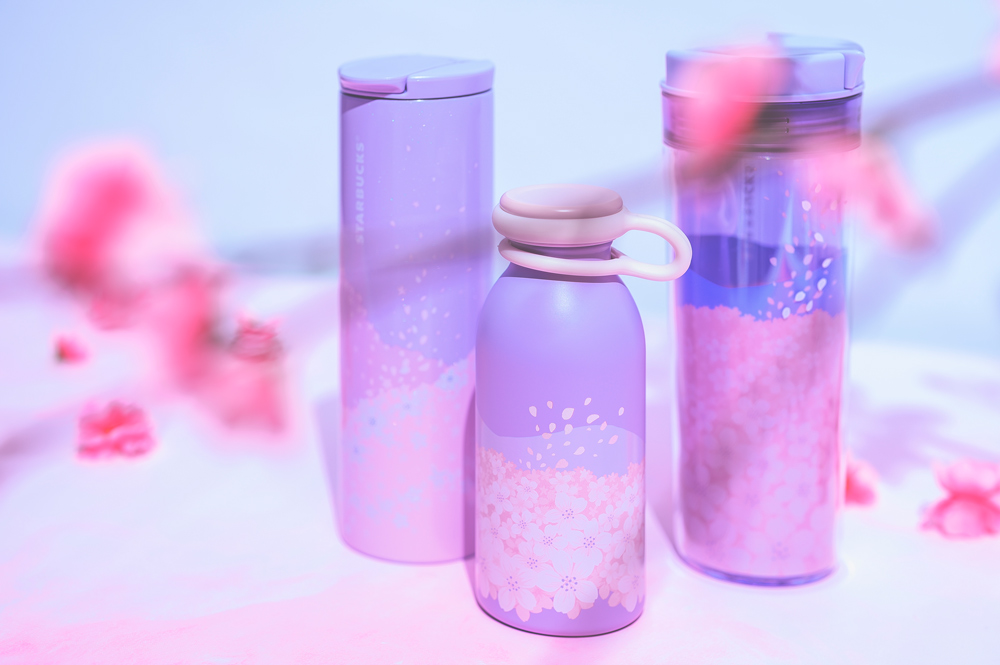 In these 3 pieces, purple takes over as the base shade while pink sakura flower and petal motifs accent it. 
Left to right:
16oz stainless steel tumbler ($45.90)
12oz stainless steel bottle ($33.90)
16oz clear tumbler ($26.90)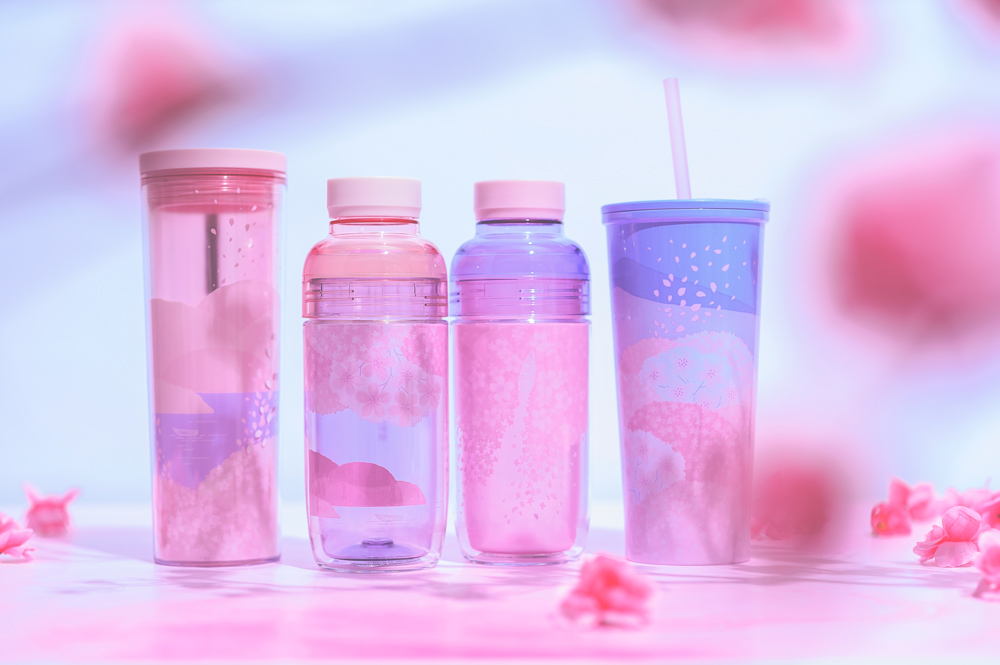 If you're a fan of multi-way items, consider getting the clear bottles, which can be detached and converted into a tall glass. Switch up how you drink from it, depending on your mood for the day.
Left to right:
16oz clear bottle ($26.90)
14oz clear bottle ($23.90)
14oz clear bottle ($23.90)
16oz stainless steel cold cup ($36.90)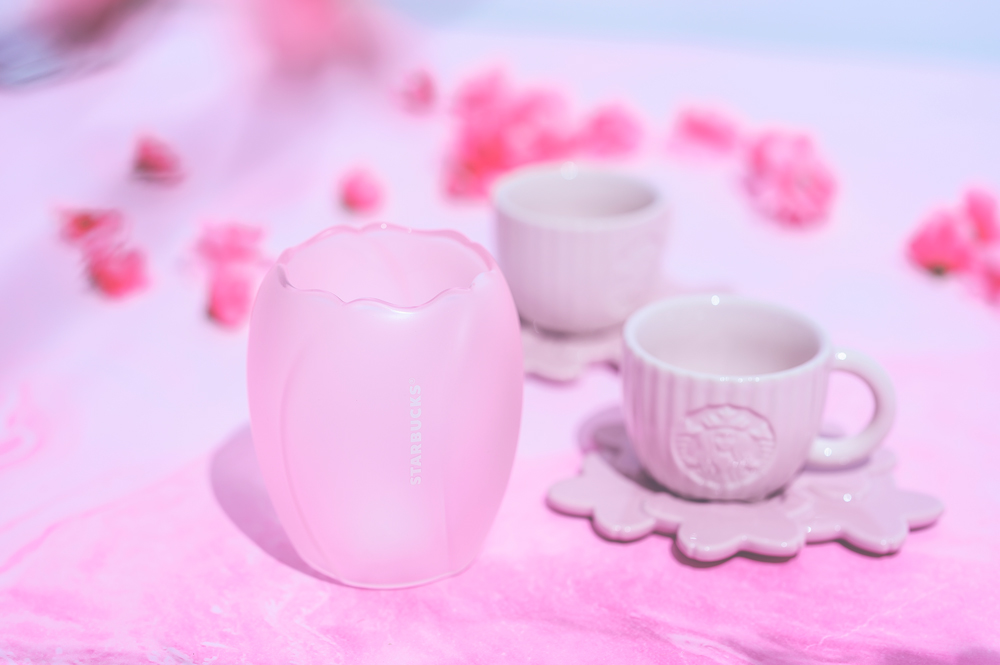 Complete your kitchenware with this gorgeous and unique sakura mug or a pastel pink coffee mug-and-saucer. These, however, are only available at selected stores. 
Left to right:
12oz sakura mug ($28.90)
3oz porcelain mug-and-saucer ($24.90)
Also read:
Starbucks Japan Has Pink Sakura-Themed Merchandise Including Reusable Tumblers And Even A Picnic Mat 
Miscellaneous merchandise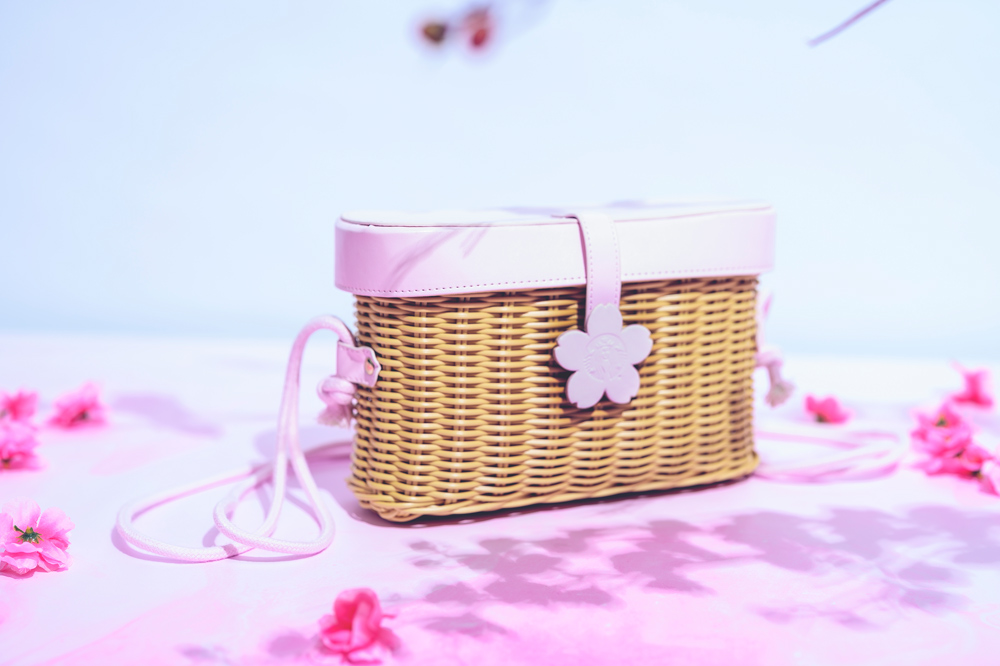 This woven rattan bag is a floral fantasy, boasting a sakura flower latch. Perfect for a picnic date or a casual day out, it retails for $49.90. It is also only available at selected stores.
As with every collection launched, we can expect new collectible Starbucks cards. It's no surprise then, that this sakura collection will include sakura-shaped cards available with a minimum load value of $20.
Spring desserts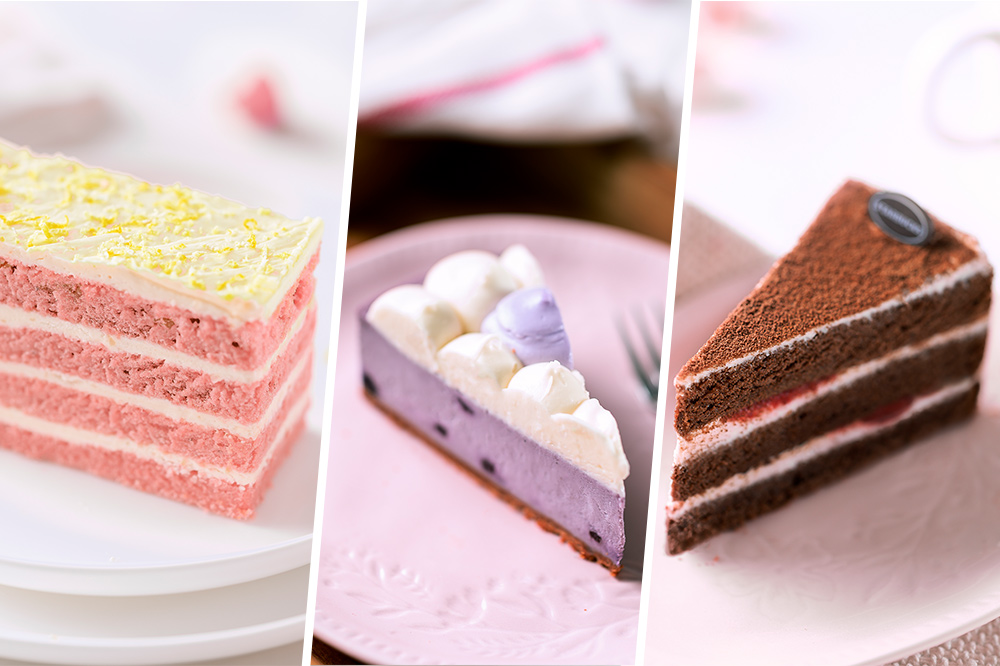 These IG-worthy sweet treats aren't just pretty to look at, they taste great too. Have the Raspberry Lemon Cake for that perfect balance of sweetness and tartness, or the Blueberry Cheesecake for a creamy and fruity twist to the classic Starbucks New York cheesecake. If you're craving something more decadent, go for the Chocolate Strawberry Cake. 
These desserts cost $6.90 a slice.
Welcome Spring With The Starbucks Sakura Collection
The desserts from the Starbucks Sakura Blossoms collection are now available in stores islandwide, while the drinkware and other merchandise will only be available come 19 February. Note that some of the products including the woven rattan bag, sakura mug and porcelain mug-and-saucer are only available at selected stores.
Also read:
Starbucks Japan Exclusive In Singapore Captures Sakura Blooms On Bottles And Cups
All images courtesy of Starbucks Singapore.