Starbucks Japan Sakura-Themed Merchandise
Starbucks Japan is back for round 2 of its sakura-themed merchandise. To celebrate the gorgeous cherry blossom blooms, the coffee chain will be serving up another course of sakura-themed drinkware and beverages. If you're travelling to Japan soon, remember to pop by Starbucks Japan to check them out.
The merch ranges from ¥950 (~S$12) to ¥4,500 (~S$57) and is set to launch in Starbucks stores on 26 February 2020.
More mugs, cups and tumblers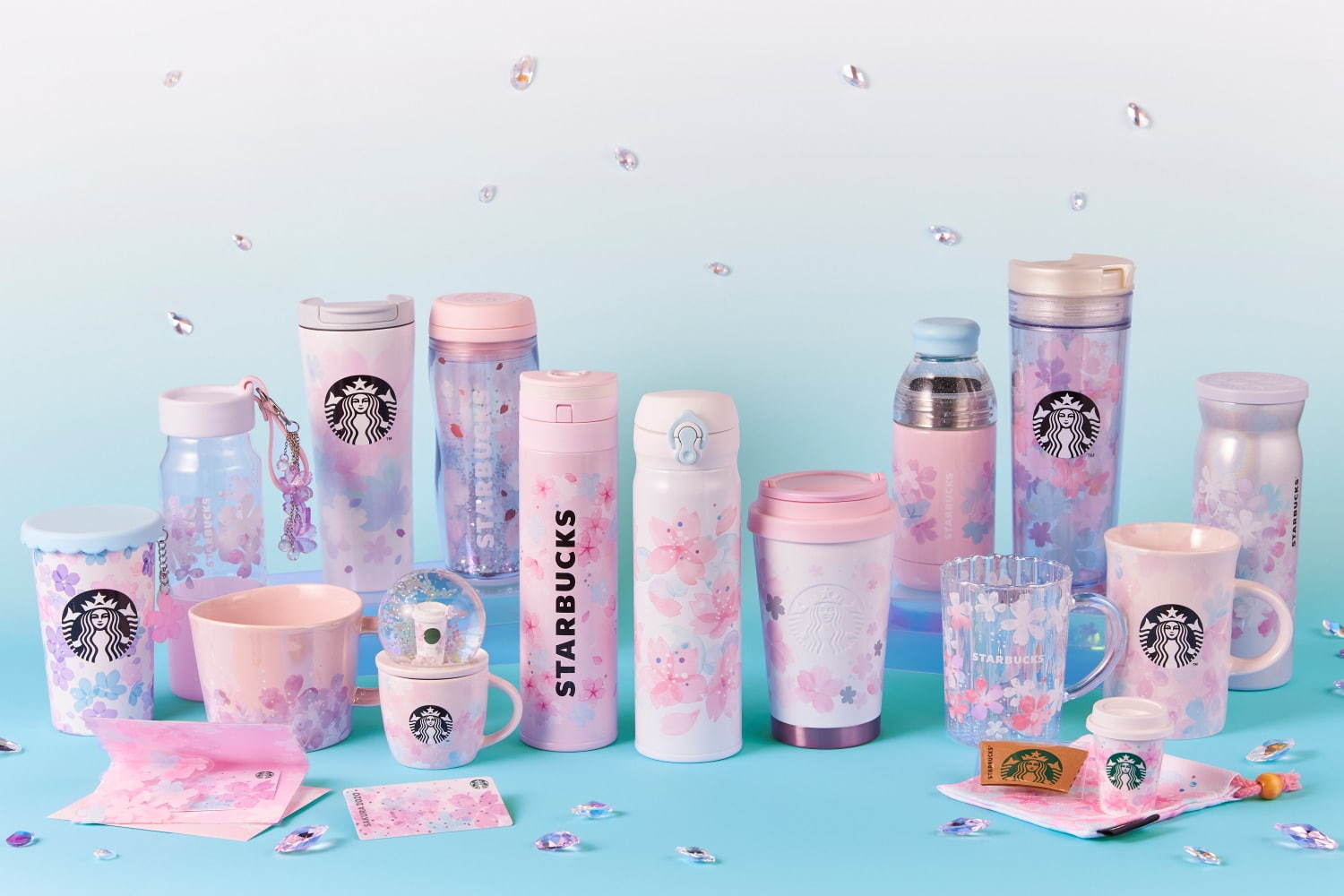 Named Spring Misty-Rain, the collection of mugs, stainless steel cups and tumblers are adorned with cherry blossom and raindrop designs. Unlike the previous pastel pink collection, the latest range mixes in hints of purple and blue for a cooler-toned colour palette.
This time, there is even a snow globe and mug set retailing for ¥3,900 (~S$49). Instead of snow, the bits within the glass globe are replaced with delicate sakura petals surrounding a Starbucks coffee cup. The globe serves as a cute lid for the mug, which also has a lovely cherry blossom design wrapped around it.
Also read:
New Starbucks Sakura Blossoms Collection Is Pretty In Pastel Pink & Purple
Starbucks Japan's Augmented Reality (AR) experience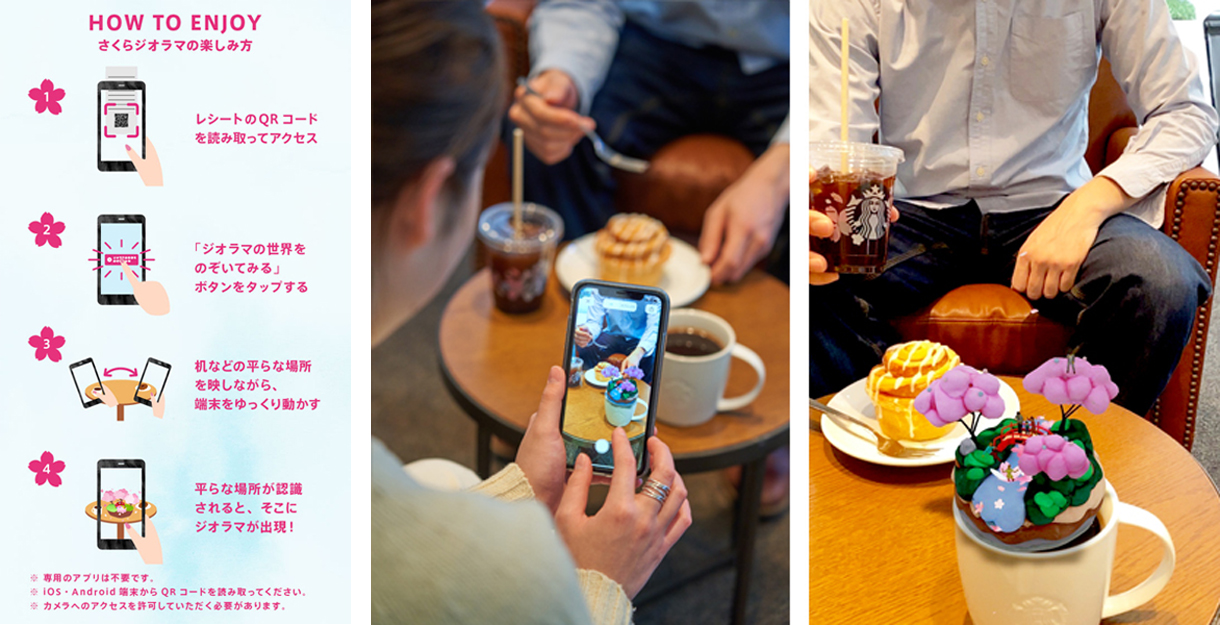 Taking its love for cherry blossoms even further, Starbucks Japan has created an augmented reality (AR) app for all visitors to experience and enjoy.
If you're sipping on a hot cuppa joe at a Starbucks Japan store, simply scan the QR code on your receipt to begin. A moving diorama of a sakura blossom field will appear, along with a red bridge with tiny people on it, admiring the blooms.
There are 5 variations of dioramas that will appear at random, so you won't know which fictional world you'll get. You can place the diorama anywhere you like, even on top of your drink. If you're sharing your experience on social media, don't forget to use the hashtag #StarbucksSakura2020.
These Starbucks Japan Sakura-Themed Drinkware Are Pastel Perfect
All of the items in the latest collection will retail at Starbucks Japan stores from 26 February 2020. But like the cherry blossoms themselves, these won't be around for very long. They're known to sell out as soon as they launch, so if you can't visit the Land of the Rising Sun, you may have to round up your friends for a little help.
Cover image: Source
Also read:
Starbucks Japan Has Pink Sakura-Themed Merchandise Including Reusable Tumblers And Even A Picnic Mat