Starbucks Japan Sakura-Themed Merchandise For 2020
Starbucks Japan will be launching a cascade of pink sakura-themed merchandise and coffee to celebrate the cherry blossom blooms this year. So if you are headed to the Land of the Rising Sun, be sure to drop by everybody's favourite coffee chain to check them out. 
They range from ¥2,100 (~S$26.50) to ¥4,500 (~S$57) and will begin retailing in Starbucks outlets from 15 February 2020. 
Sakura drinkware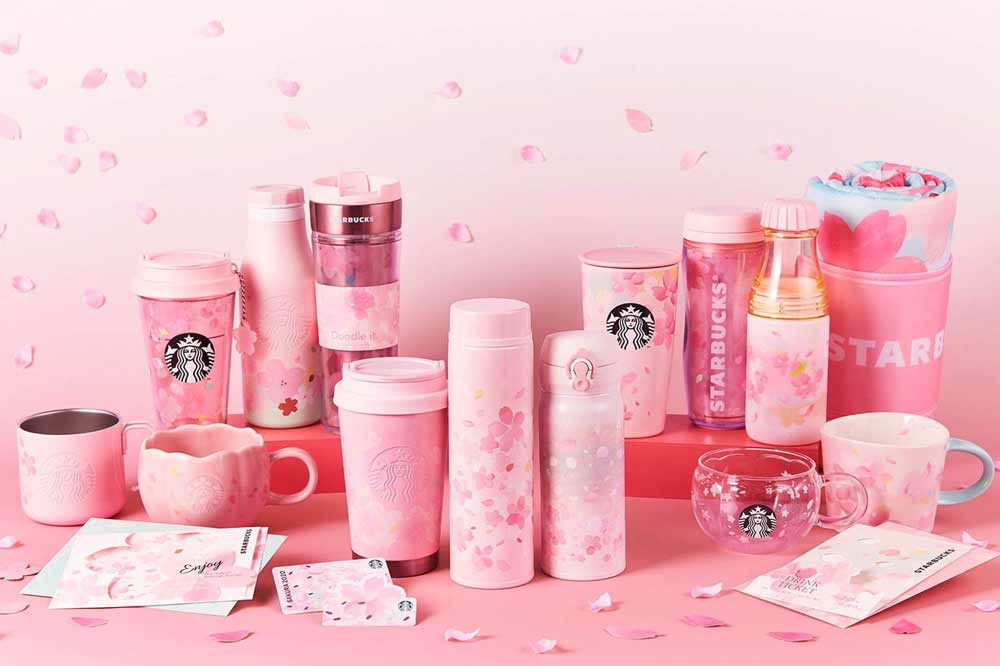 Source
In typical Starbucks fashion, there will be a range of mugs, water bottles and stainless steel tumblers. They are all decorated in swathes of pink with cherry blossom graphics to remind us of the beautiful season of spring. 
This time around, there will even be a pretty picnic mat (top right in picture) in baby blue with pink flowers retailing for ¥2,100 (~S$26.50). Be sure to purchase and use this if you are participating in hanami—having sake under the cherry blossoms—on your trip.  
Pink reusable cups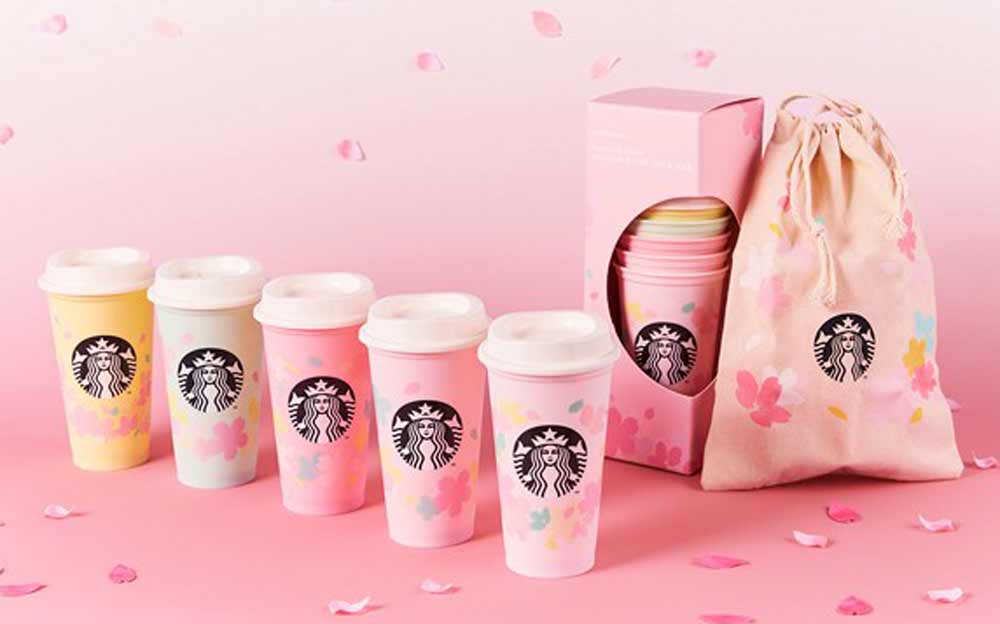 Source
On top of that, Starbucks Japan is also launching new sakura-themed reusable cups. Instead of the colour-changing ones we've seen in Singapore, this set of 5 are in pastel shades: cream yellow, mint green and 3 shades of pink. 
The set of 5 will retail for ¥2,800 (~S$35.30) and they come in a beautiful bag, making it a great souvenir idea.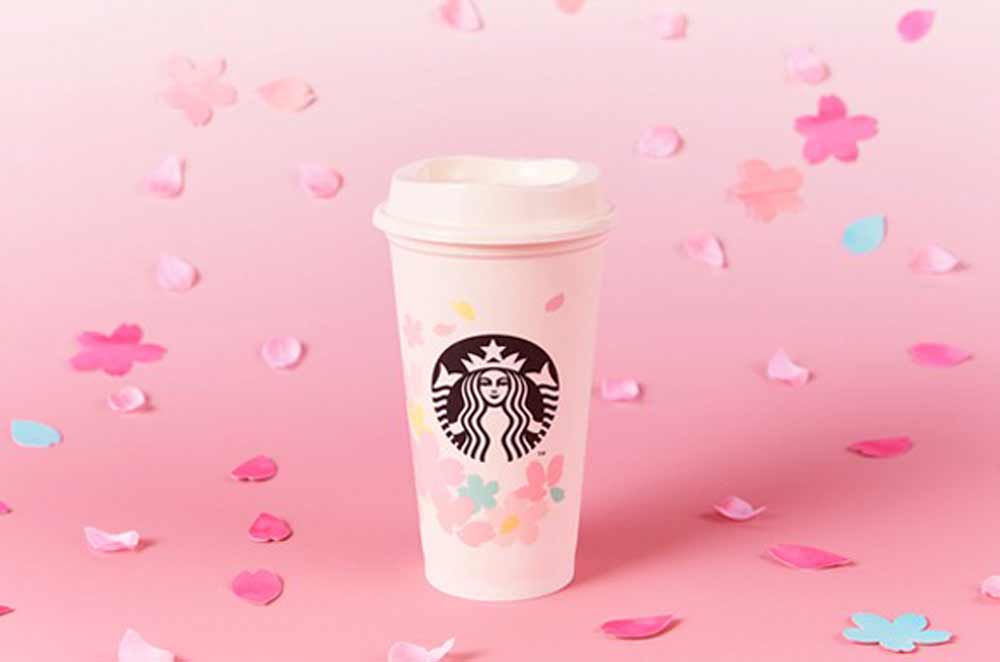 Source
You can also get an individual one for just ¥350 (~S$4.40) if you are on a budget.
Also read:
New Starbucks Valentine's Day Tumblers And Mugs Can Help You Impress Your Super Practical Bae
Starbucks Reserve sakura merchandise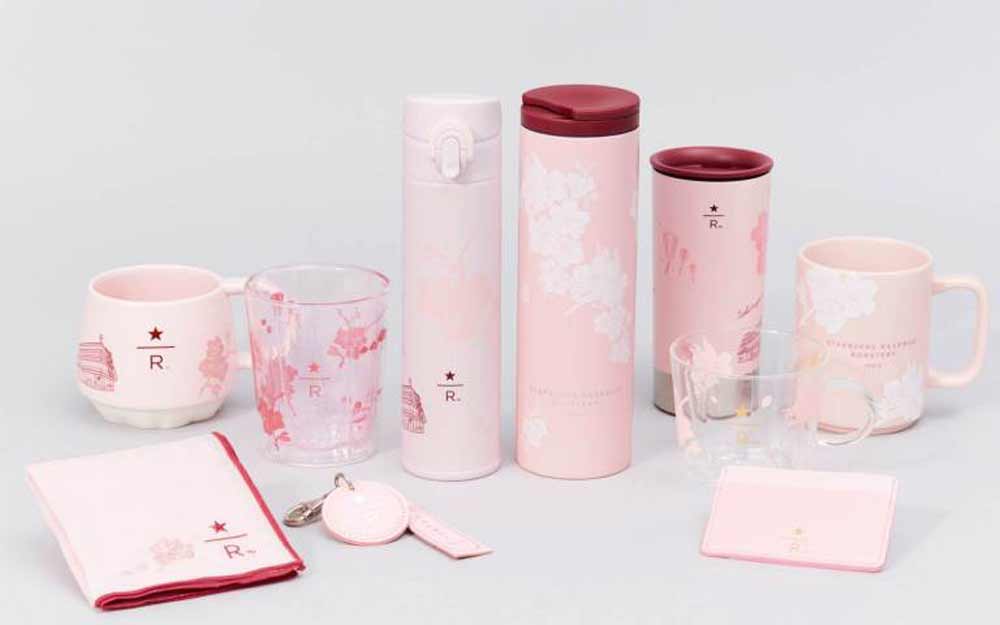 Source
For your more bougie friends, you can consider the Starbucks Reserve 'upgraded' merchandise instead. There are stainless steel bottles, glass mugs, porcelain mugs, a wallet and even a handkerchief to choose from.
Subtle graphics decorate these products, some with a hint of maroon and stamped with the Starbucks Reserve logo to instantly elevate the merchandise.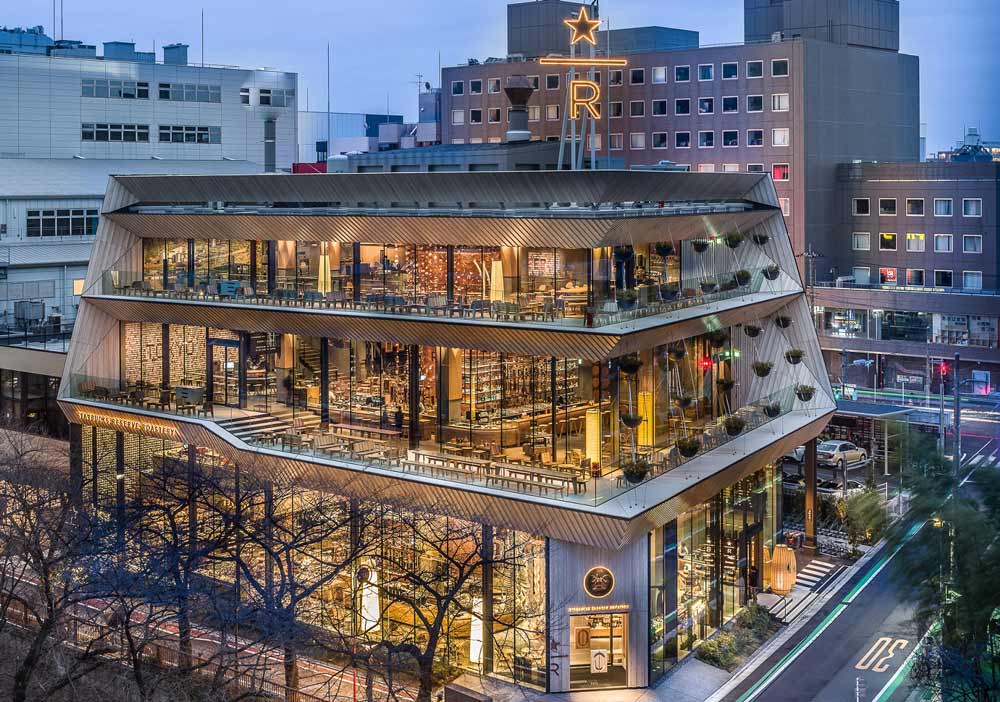 Source
These will only be available at the Starbucks Reserve Roastery in Tokyo. The 4-storey behemoth roastery overlooks the Meguro River, which will be lined with Cherry Blossoms in the spring so you might want to visit this tourist destination anyway.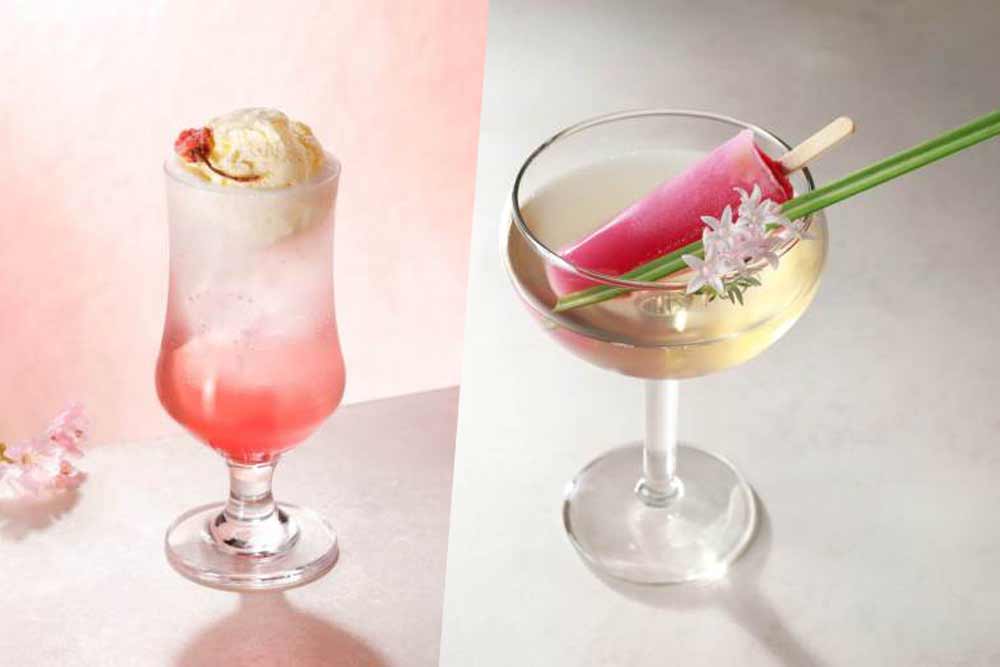 Teavana Cream Soda Sakura (left) and Pop'n Tea Sakura Jasmine (right)
Source
You can enjoy specially concocted sakura-themed drinks ranging from ¥800 (~S$10) to ¥950 (~S$12) while viewing the flowers from the gorgeous roastery. 
Starbucks Japan Sakura-Themed Merchandise Will Make Great Gifts For 2020
With this range of all-pink products, you will no longer have to spend your precious vacation hunting for souvenirs.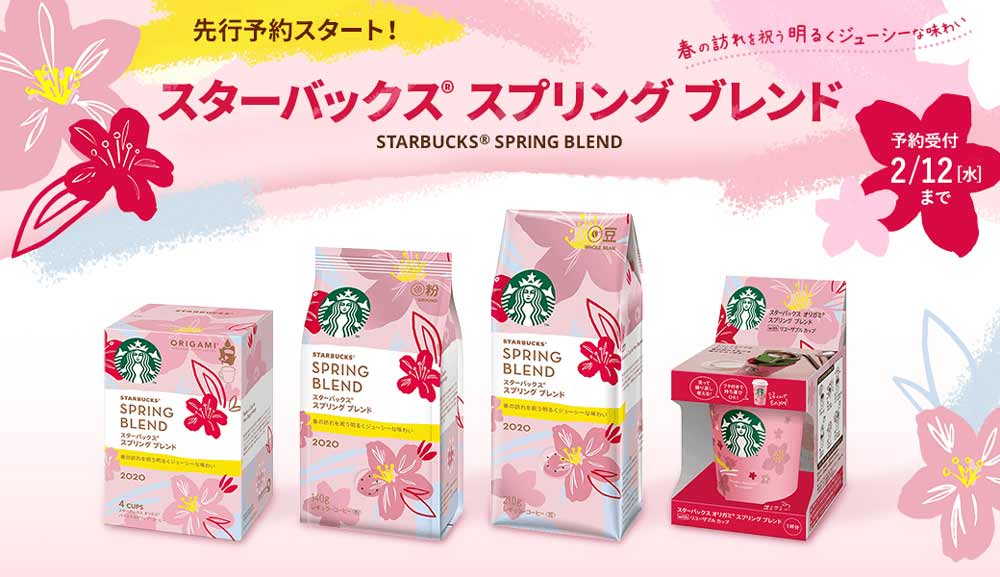 Source
If your friends are coffee lovers, you can also consider getting Starbucks Japan's Spring Blend ground coffee. It comes as whole beans, ground powder, drip bags and even a reusable cup package. These items will be available online and in supermarkets from 14 February. 
Cover image: Source
Also read:
12 Most Unique Starbucks In Asia—Howl's Moving Castle, Container, Movie Theatre Themes