Super Mario Umbrellas 
Super Mario is arguably one of the most iconic video game franchises of all time. Apart from the eponymous plumber, one of the most well-known supporting characters in the series is Princess Peach.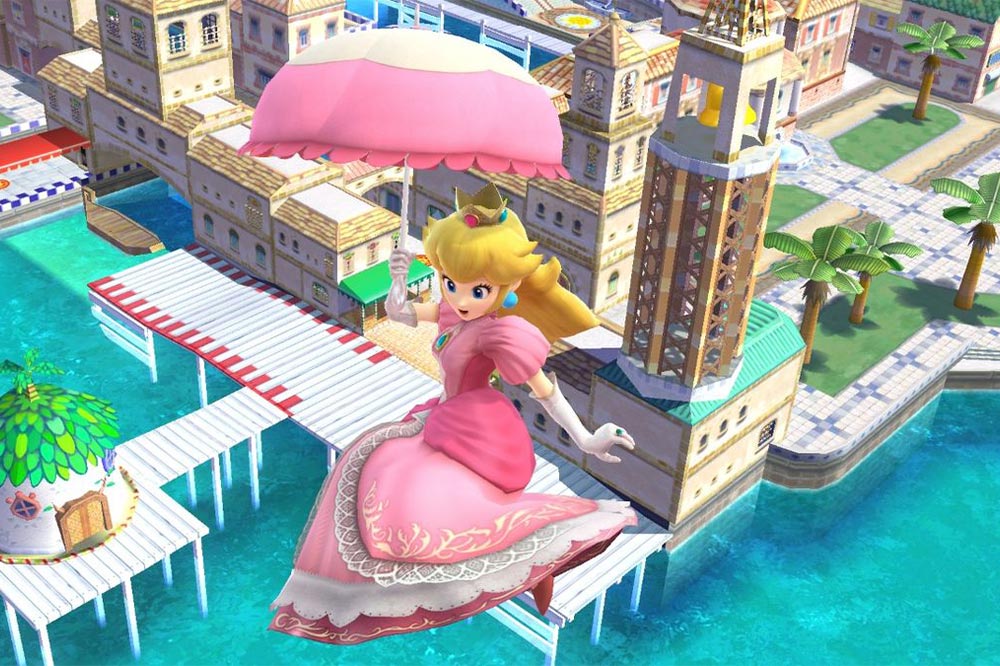 For the uninitiated, this is the pink-clad princess in all her parasol-wielding glory. Previously in March 2021, Japanese rain items brand, Wpc. released a line of Super Mario umbrellas to let customers channel major Princess Peach vibes. The umbrellas were quickly sold out, but are now making a return this month. 
Here's a peek at Wpc.'s Super Mario umbrellas complete with retro-stylings that will transport nostalgic fans back to the 8-bit gaming era.
Vinyl umbrellas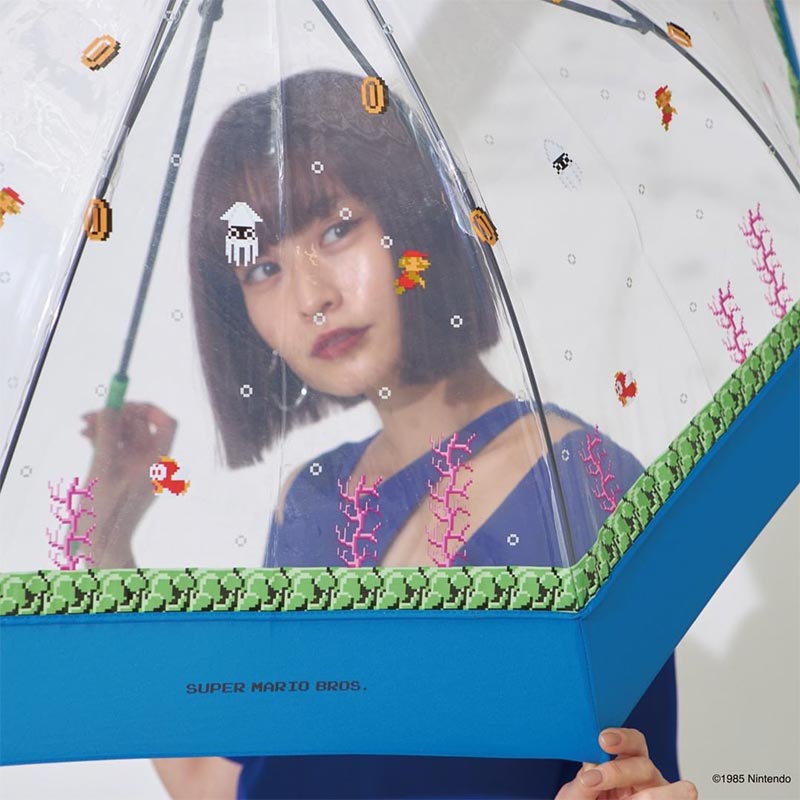 Image courtesy of Wpc.
A total of 4 designs are available to choose from for the vinyl umbrellas. The design above takes us to the oceans of the Mushroom Kingdom. A mainstay of Mario water levels, the adorable Cheep Cheep fish is present here. And, who could forget the Bloopers, a familiar source of irritation for all Mario Kart players whenever the pesky squid inks the screen.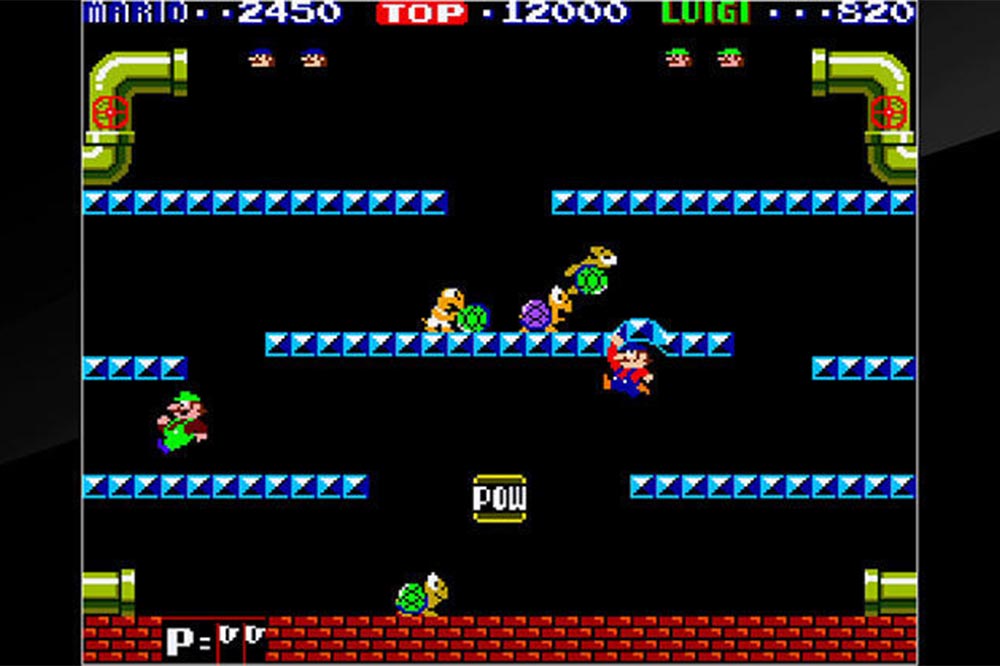 The original Super Mario Bros. arcade game
Source
Fun fact: Mario's first standalone game was released as an arcade game, not a console one. All the levels in these OG games were designed as vertical ones lined with horizontal platforms.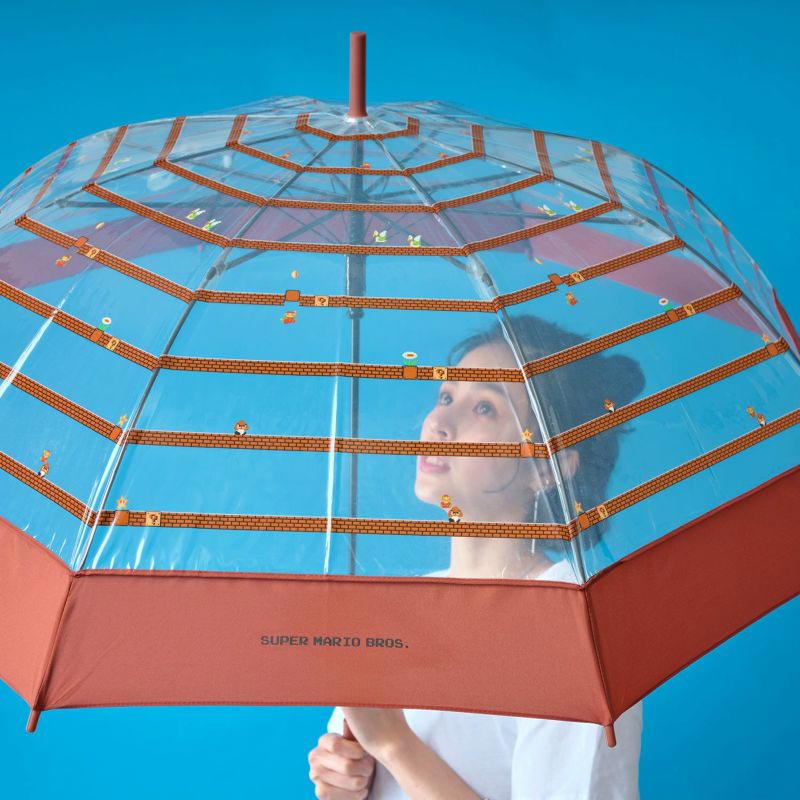 Image courtesy of Wpc.
Perhaps this serves as an inspiration for this design from Wpc., with the horizontal brick textures lining the umbrella – very reminiscent of the OG game.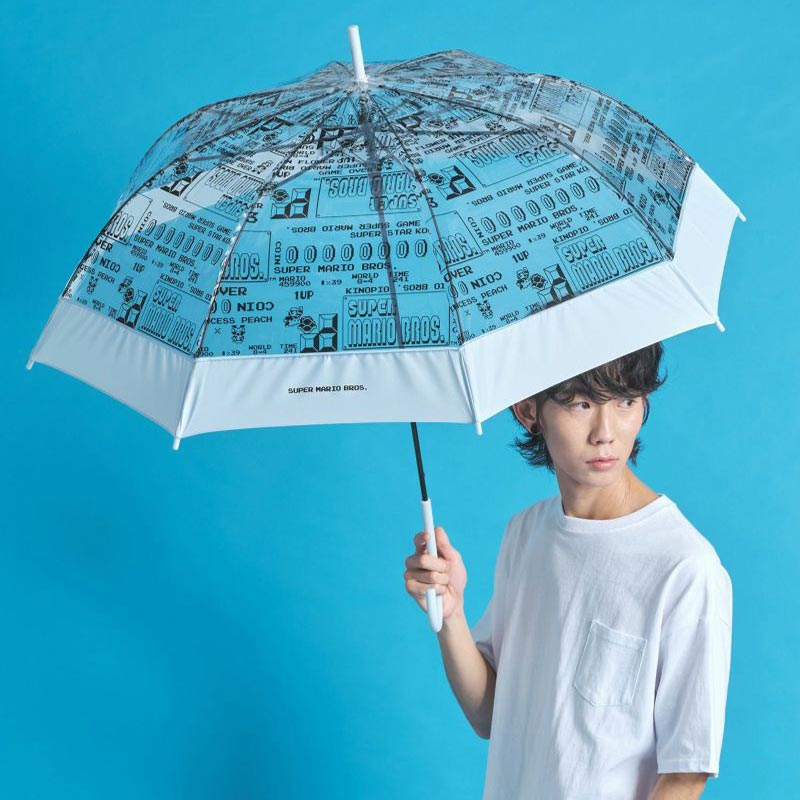 Image courtesy of Wpc.  
Another version of the Wpc. Super Mario umbrellas are lined with fabric on the edges instead of plastic and vinyl, making the umbrella feel more sturdy. This works great for preventing the umbrella turning inside out in heavy rain, a common occurrence for many.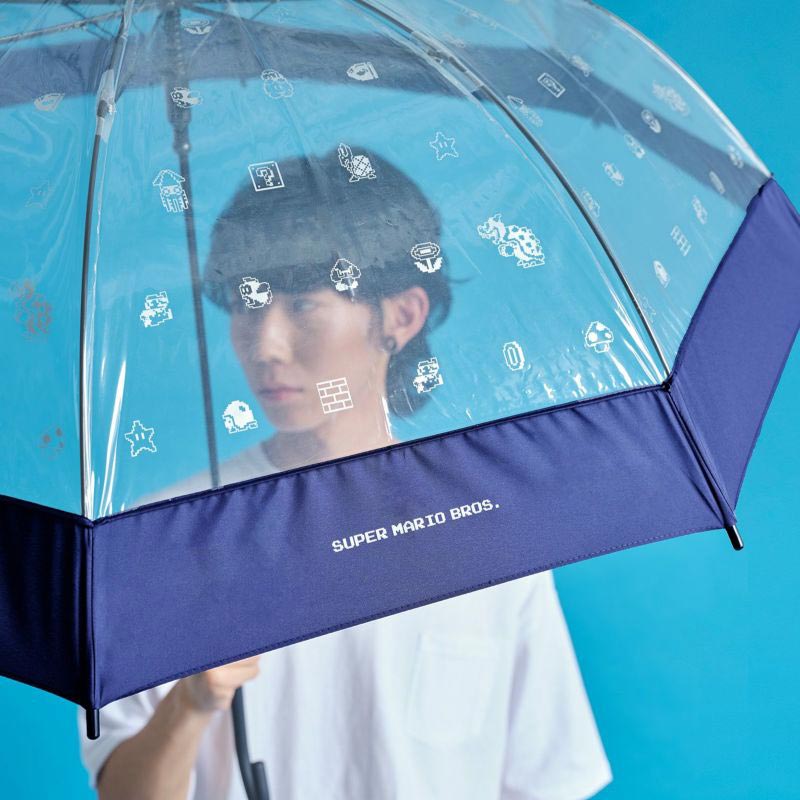 Image courtesy of Wpc. 
Incorporating all the original pixelated sprite designs of the characters, these umbrellas are no doubt a blast from the past for video game enthusiasts. 
Also read: 
7-Eleven Singapore Is Launching Limited Sanrio Mini Pouches & Accessories To Level Up Your Kawaii Aesthetic
UV-shielding parasols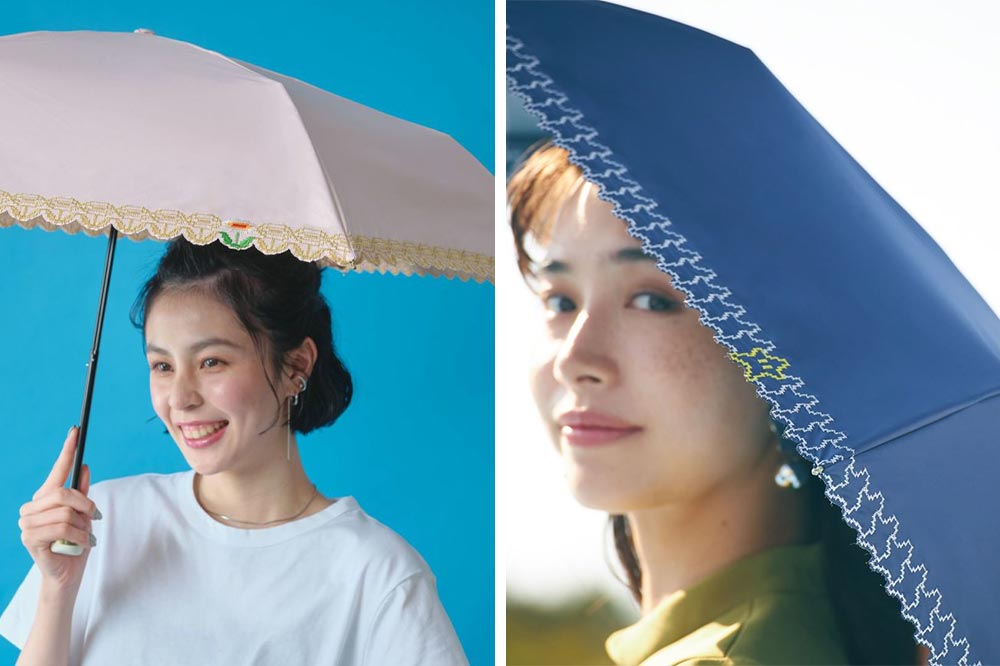 Images courtesy of Wpc.
For minimalists, these parasols might be more up your alley. They come in 2 designs, with both follow a similar scheme – either a pastel pink or dark blue body with the edges lined with Fire Flowers for the former and Super Stars for the latter.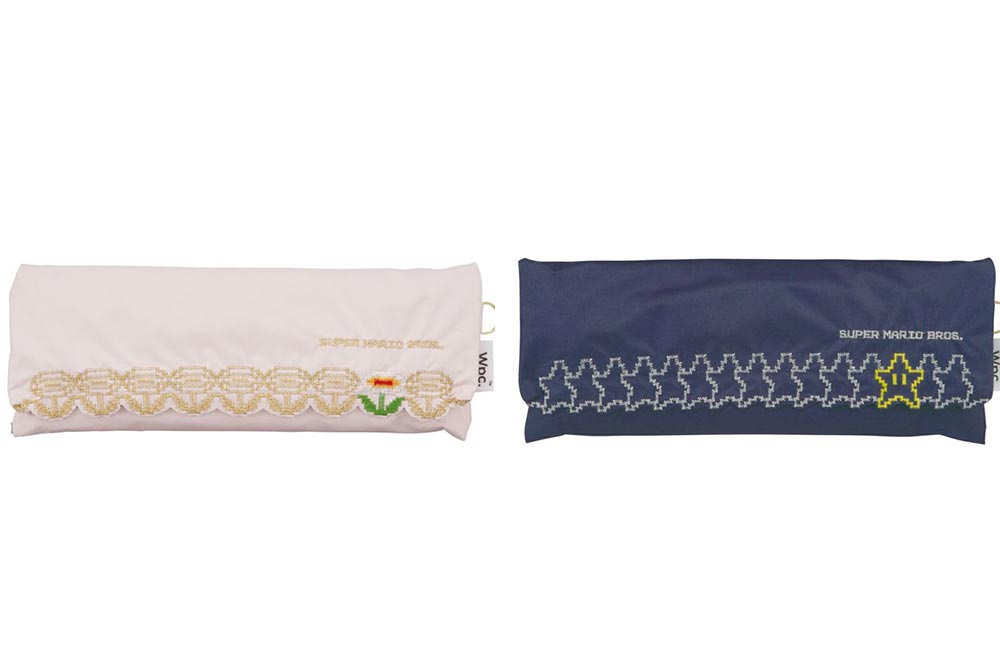 Images courtesy of Wpc.
Convenient and adorable, the parasols can also be folded and fitted into a nifty pouch for ease of transport. Plus, they are UV-shielding, meaning they'll help to power-up your sun protection beyond just SPF.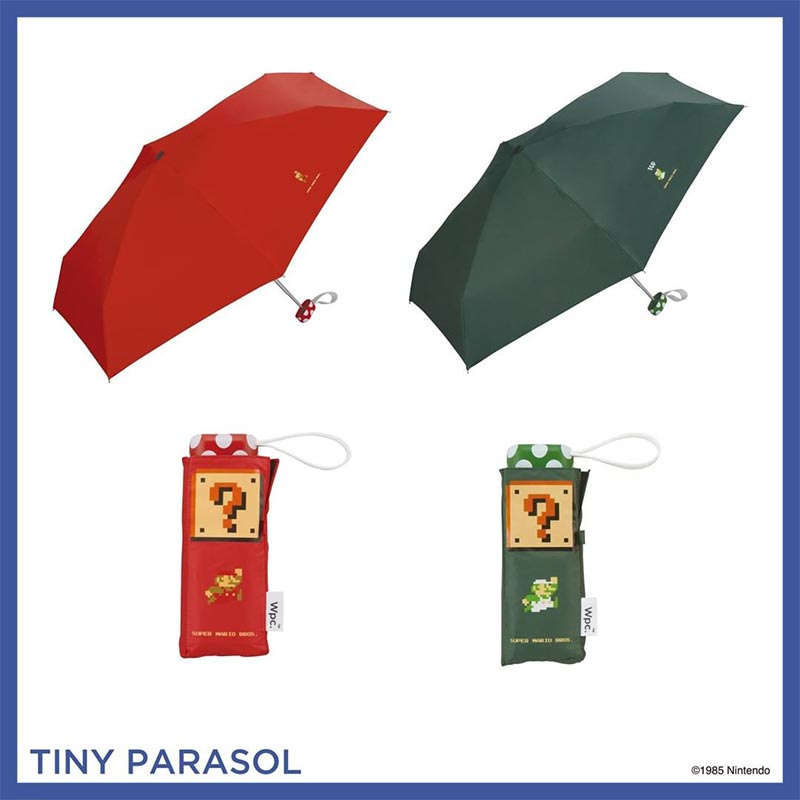 Image courtesy of Wpc. 
2 more UV-shielding foldable parasols featuring pixel Mario and his brother Luigi are available so you can rep the red and green partners-in-crime.
Lightweight folding umbrella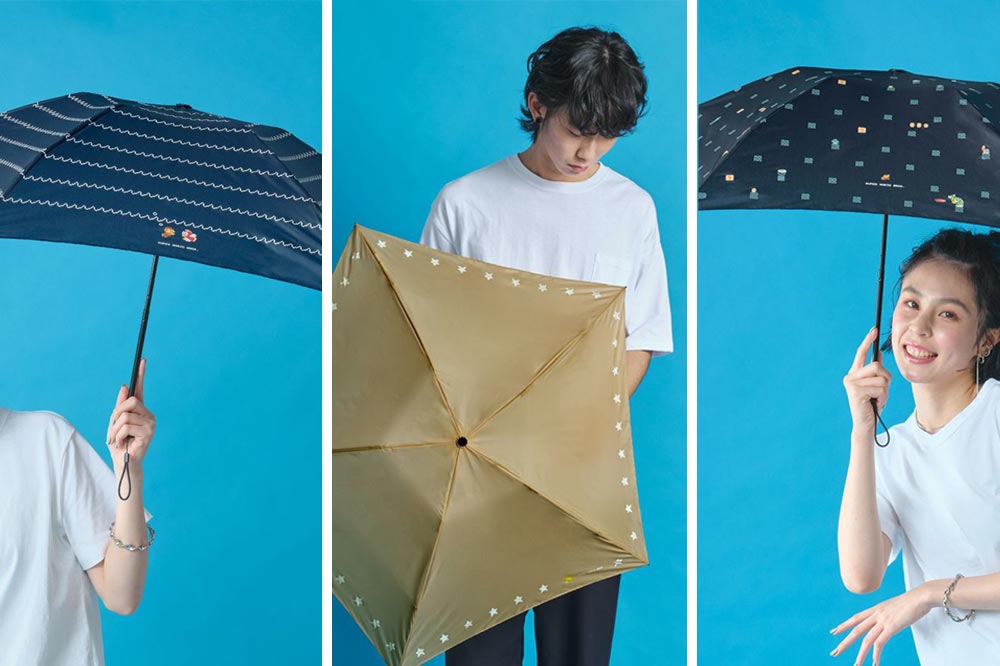 Images courtesy of Wpc.
Rounding out Wpc.'s line of Super Mario umbrellas are their lightweight umbrellas. These are made out of carbon fiber and a lightweight fabric, coming in at only 90g each.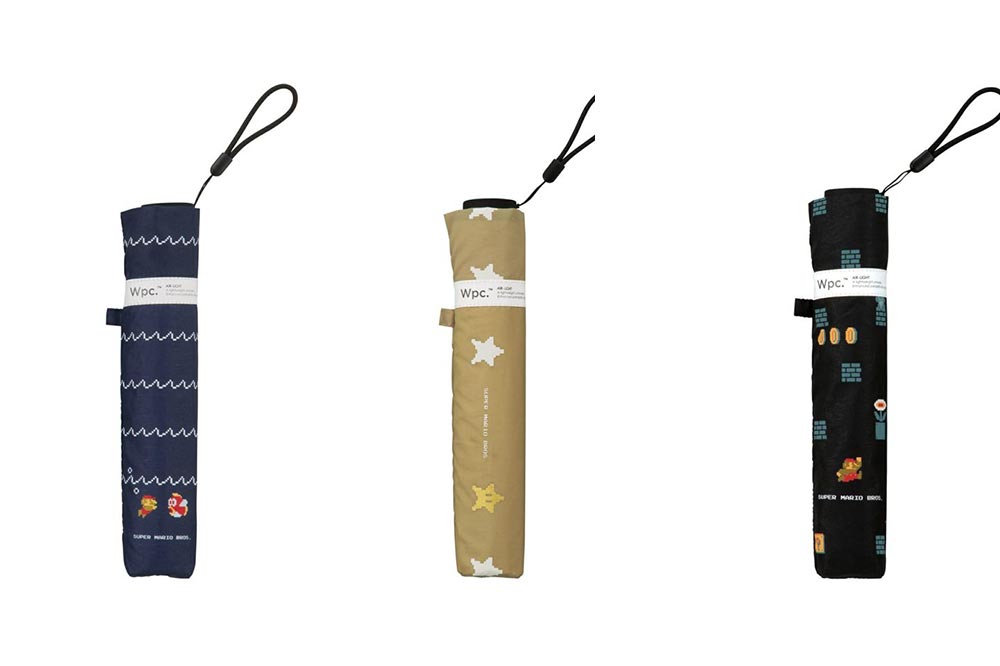 Coupled with their ability to be folded, these umbrellas are a delight to look at while being a masterclass in convenience.
Wpc.'s Super Mario Umbrellas Are For Retro Gaming Fans 
The Super Mario umbrellas from Wpc. retail starting from ¥1,980 (~S$18.08) for the vinyl umbrellas. For more information, you can check out Wpc.'s official website. Unfortunately, it seems that the umbrellas will currently only be available in Japan. However, other Wpc. products are available from local retailers like Boarding Gate. Fingers crossed that the Super Mario umbrellas eventually find their way here and don't remain a pipe dream for us. 
In the meantime, all you gaming fans can check out the upcoming Uniqlo x Pokemon All-Stars collection for your dose of Nintendo fun. 
Cover: Images courtesy of Wpc., Source
Also read: 
There Are Now Pokéball & Master Ball Insect Cages For Serious Trainers, Can Also Be Used As A Bag