Pokéball & Master Ball Insect Cages
If you haven't heard by now, 2021 marks the 25th (gasp!) anniversary of Pokémon – which would probably make millennials realise just how much time has passed since they were battling the Elite Four on Game Boy consoles. 
But the Poké-hype is stronger than ever. We've already seen the likes of Pokémon engagement ring boxes and Pokéball-shaped lip balms, and now, Japanese brands TAKARA TOMY and Casterm have released insect cages in the shape of a Master Ball, for aspiring bug-hunters both young and old.
Masterball
Any one who's played the game would know that Master Balls are the most sought capturing gadgets, since they give a 100% catch rate. Flaunt a life-sized version of these on your next picnic date or outdoor adventure with the kids – they can be used to hold local versions of Caterpies and Weedles in the wild to observe their movements and intricate patterns.
Of course, we don't encourage keeping insects as a hobby, so do make sure to release them after. The cage is 17cm in diameter, and costs from ¥1,650 (~ SGD$19.90). 
The Master Ball cage opens and closes with the button in the middle – just like in the anime and game. They also include shoulder straps so you can conveniently carry it around.
Also read:
These Sanrio Lashes & Eyeliners Come In Mini Luggage So You Can Take Your Eye Makeup To The Next Level
Pokéball
While the Pokéball version was released last year, it will still show your love for the brand loud and proud.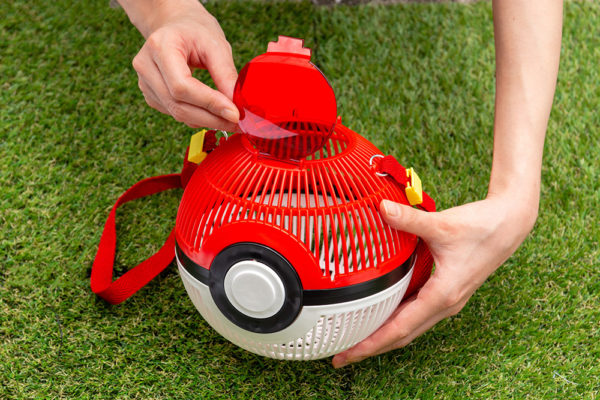 Instead of the purple and white Master Ball design with the "M" motif in the middle, the Pokéball version comes in the classic colours of red and white. 
There's also a window that opens at the top to prevent insects from escaping, while the base is flat so you can prop your cage upright for observation.
Besides using it to capture insects and "be the very best like no one ever was", it can also be used as a sling bag to store all your Covid-19 essentials like wet wipes and sanitisers. You'll undoubtedly be the object of attention on your next hike to MacRitchie Reservoir.
The Pokéball version retails for ¥1,430 (~ SGD$17.25).
These Pokéball & Masterball Insect Cages will help you catch 'em all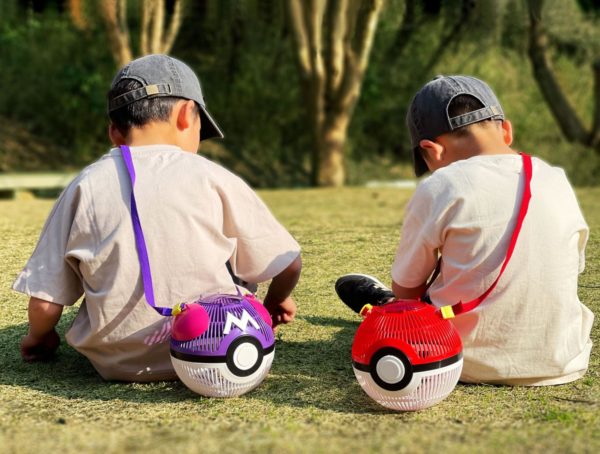 Whether you want to start insect-collecting as a hobby to pass the time outdoors, or just want more Pokémon-themed merch to flex your obsession, these Pokéball & Masterball Insect Cages are worthy of collection.
They're both available online from Iron Factory's website. 
All images courtesy of Iron Factory.
Also read: 
Watsons Singapore Has New Limited Time LINE FRIENDS Merch You Can Cop While Shopping For Your Skincare Needs