Superga x Tiong Bahru Bakery
Singaporeans love bread, no doubt about it. Whether it's traditional pandan bread, brunch time croissants or my personal fave potato buns, we're toast without it. 
To celebrate your love for all things bread, why not get yourself a pair of Superga x Tiong Bahru Bakery kicks? The homegrown bakery has worked alongside the shoe brand to create sneakers revamped with motifs that'll remind you of TBB's savoury sweet pastries. Read on to find out more about the limited edition collection and how you can even get a free croissant. 
The sneakers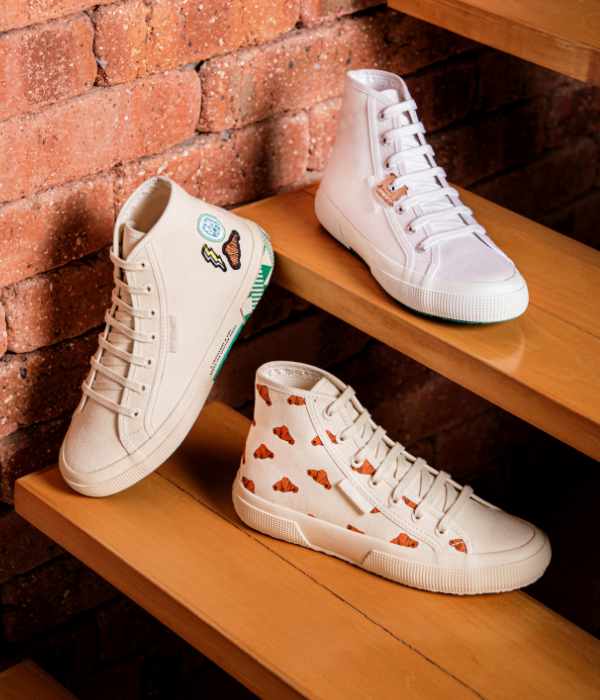 The Superga x Tiong Bahru Bakery collection includes 3 limited edition high top sneakers which come in different shades of white. All the sneakers are designed with the bakery and cafe's history in mind, including a mix of croissant motifs.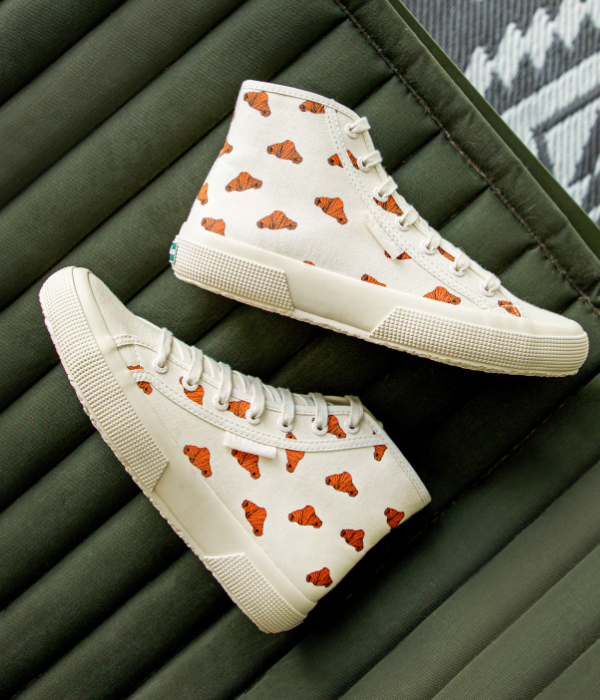 In fact, the first pair of sneakers are basically bathed in croissant prints, which stand out against the off-white canvas upper. To add to the minimalist aspect of the design, the shoelaces and eyelets are also coloured white so you can wear these kicks with almost any outfit.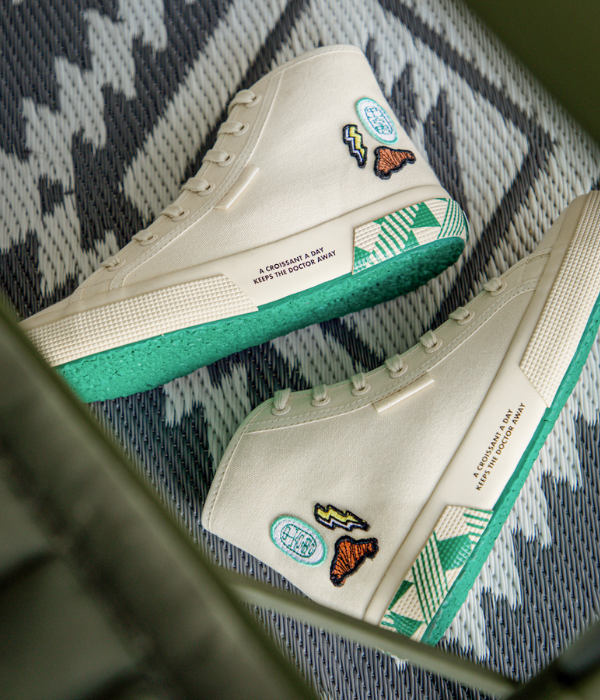 For something a little more flashy, these cream-coloured high tops have bright green bottoms and the bakery's iconic Aztec prints on the heel. On the sides, there are embroidered patches that feature a croissant, a lightning bolt and the bakery's logo.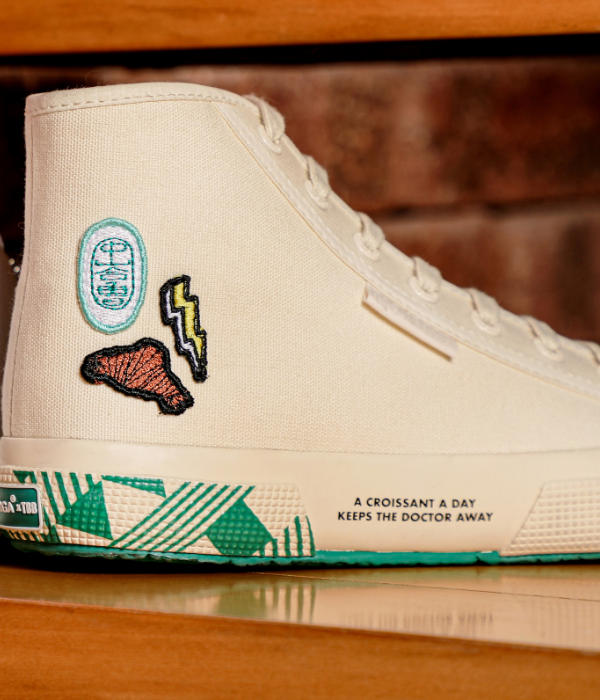 And, to top it all off, the midsoles have the phrase "A croissant a day, keeps the doctor away" printed on them – facts tbh.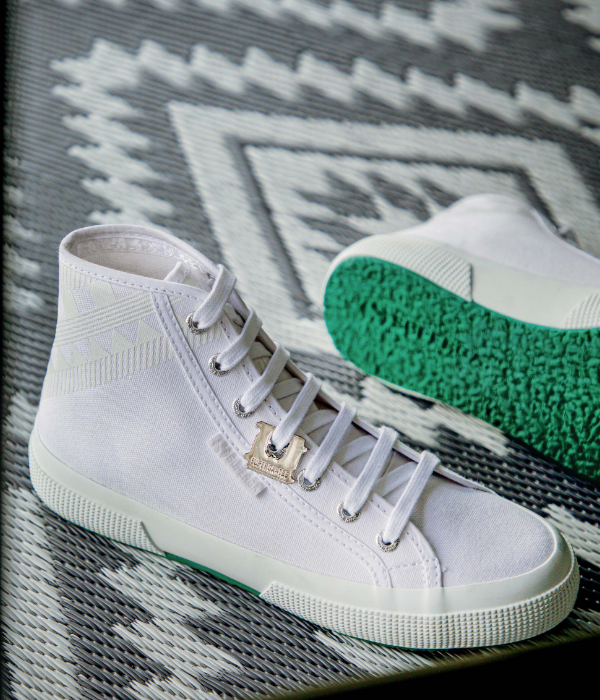 If your styling abilities are a tad bit rusty or you prefer something a little more simple, these bright white sneakers should fit the bill. The kicks have a subtle flair in the form of white Aztec prints on the heel with – yup, you're seeing things correctly – a metal bread tag attached to one of the laces.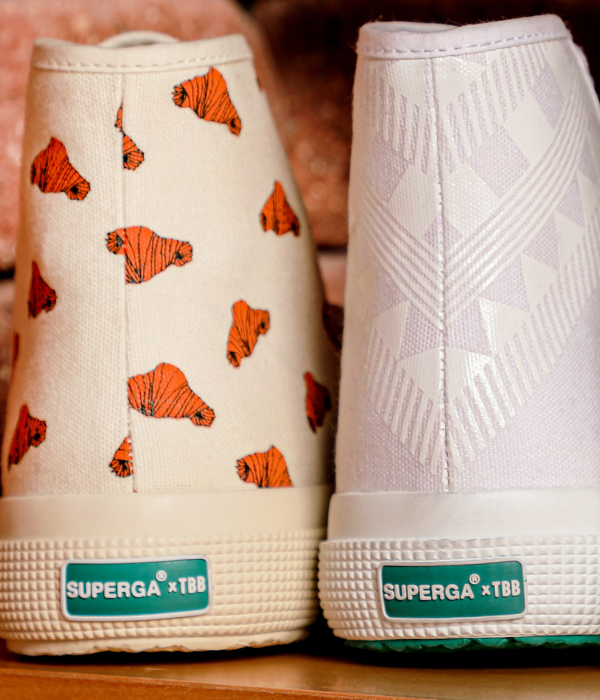 All 3 of the sneakers also have a special Superga x TBB tab in green attached to the back of the heel for extra chic.
The Superga x TBB sneakers are each priced at $119.90.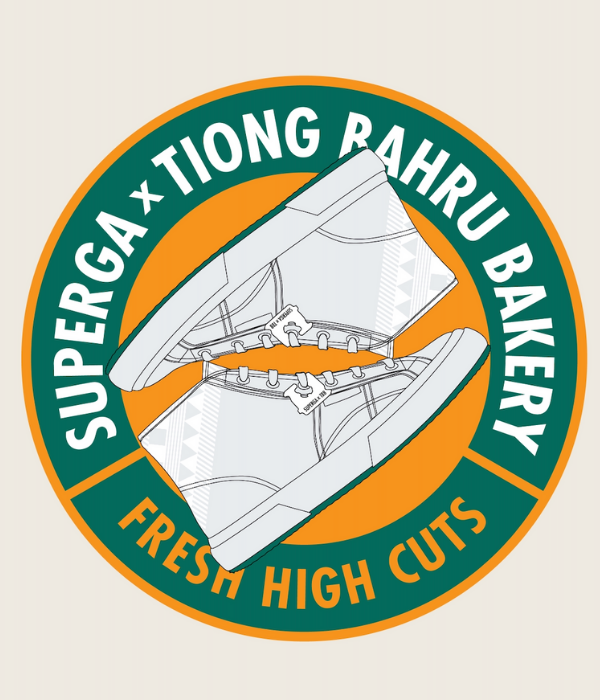 On the same day that the collection will be released, 13 November 2021, the Superga store at Takashimaya S.C. will also be unveiling a special Superga x TBB immersive cafe experience. The first 60 customers will even get a free croissant and juice. 
These Superga x Tiong Bahru Bakery Kicks Will Help You Style Brunch Outfits You'll Loaf
Time to butter up your significant other, parents or best friend and convince them to get you a pair of the kicks as a gift. The Superga x TBB collection will be available at all Superga stores in Singapore and online from 13 November 2021 onwards. 
All images courtesy of Superga.
Also read:
These Nike x UNO Sneakers & Slides Will Make You Want To Reverse Back To Your Childhood Days