How To Shop From Taobao 
Taobao can be mind-boggling for first-time users, especially for those who aren't fluent in Chinese. But fear not, with the powers of Google Translate (and our very own guide), going on that Taobao shopping spree will be a breeze.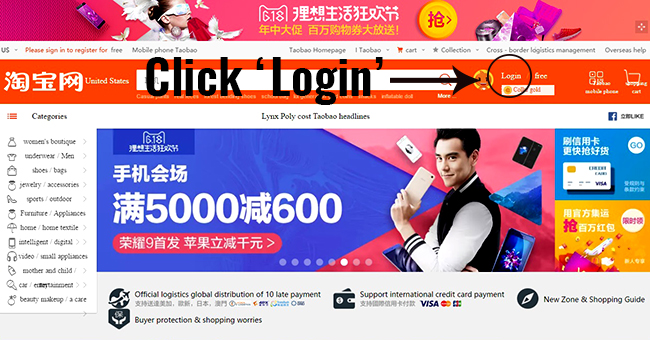 First, Google-translate the site to English and find the 'Login' button. It should be at the top right of the page, beside the smiley face.
When you click 'Login', you'll end up at this page: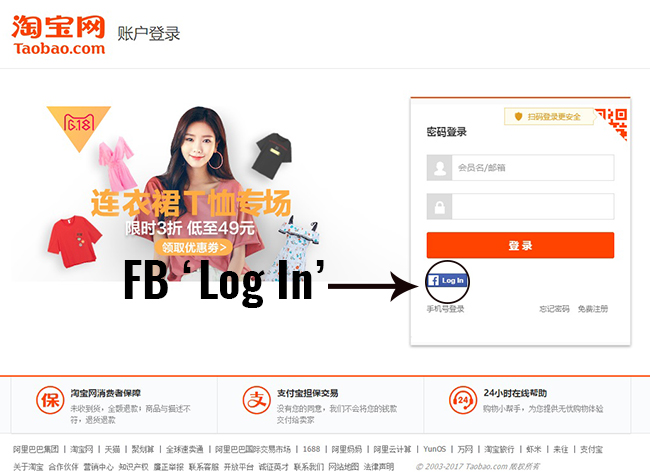 This login page is not Google-Translatable, but just click the Facebook 'Log In' button to proceed.
Step 2: Key in your account details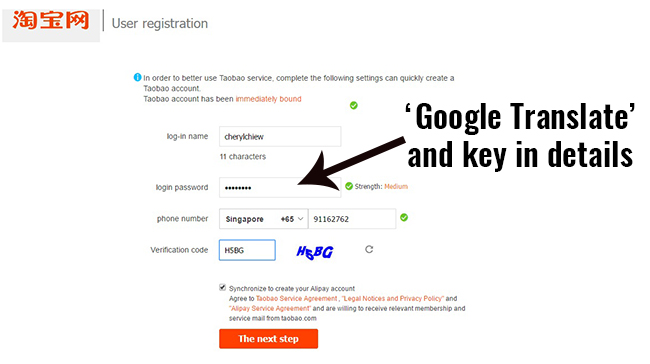 Put in your username (5-25 characters) and password in the box below (at least 2 symbols and/or numbers, 6-20 characters, no spacing).
Change the country to Singapore (+65) and add in your mobile number. After that, add in the verification code in the box below.
Step 3: Get mobile confirmation code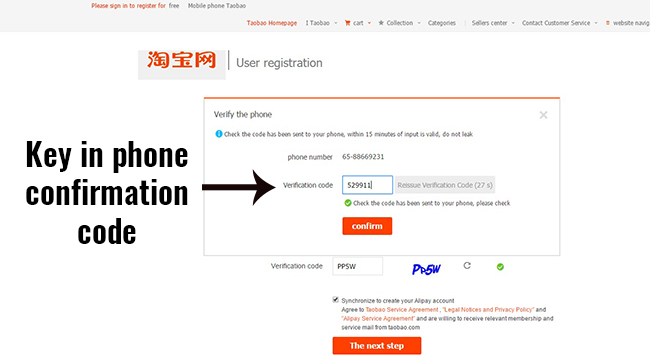 Next, wait for the verification code to be sent to your mobile phone, and key it in to verify your account.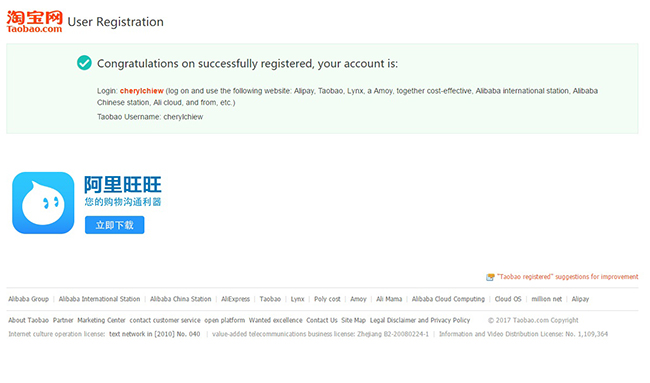 If all goes well, congrats, you've made a Taobao account!
Step 4: Set up your shipping address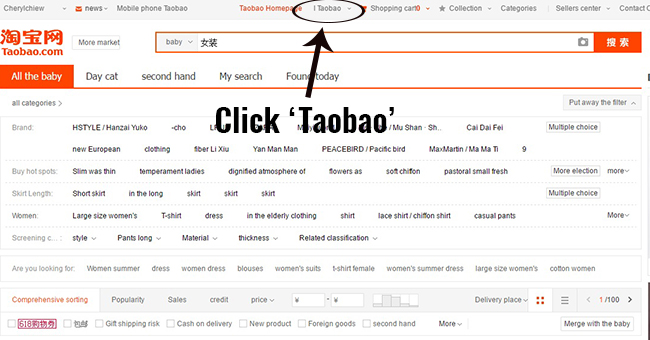 On the top right-hand corner, click 'Taobao'.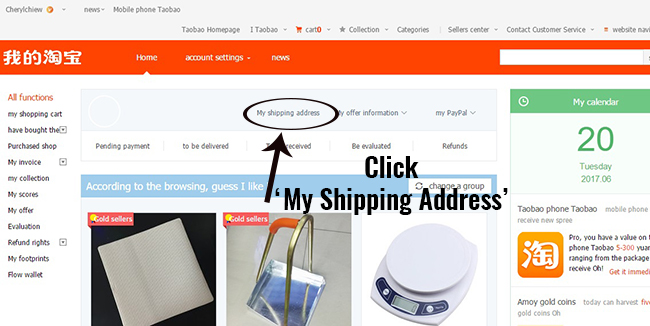 Then, click "My Shipping Address".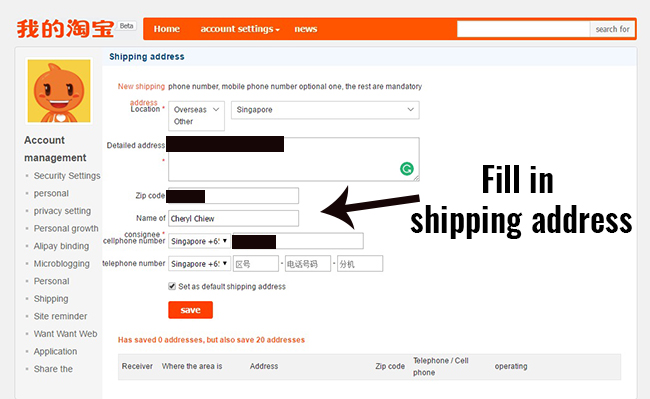 Fill in your shipping address, and click save.
Now you're ready to buy something!
Step 5: Buying an item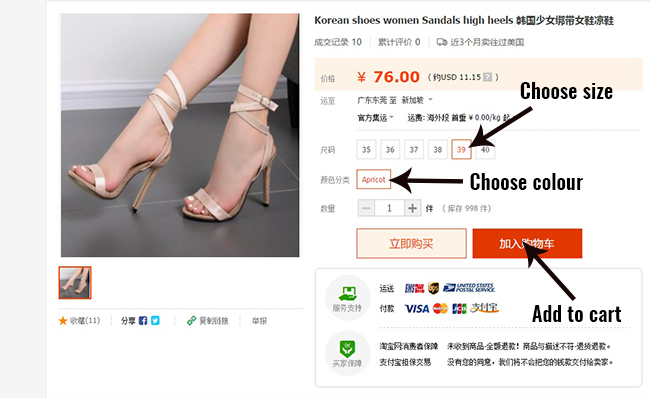 Go to the item page of the product you want to buy. Select your item's size, colour, quantity, and click 'Add to Cart'.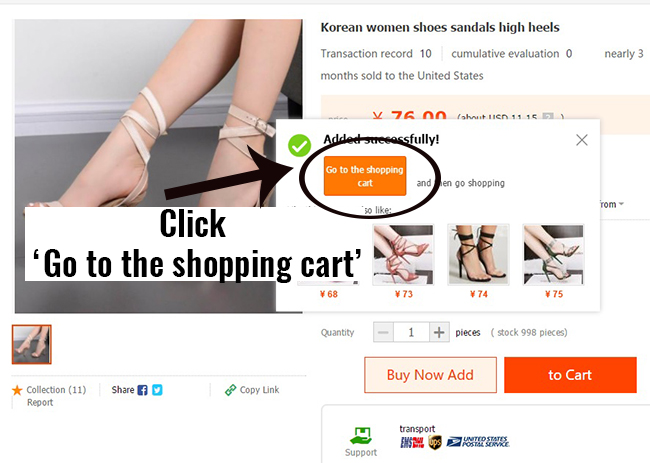 You should receive confirmation of the product being 'Added successfully!'. After which, click "Go to the shopping cart" to check out the item, and make sure you select the item for check out.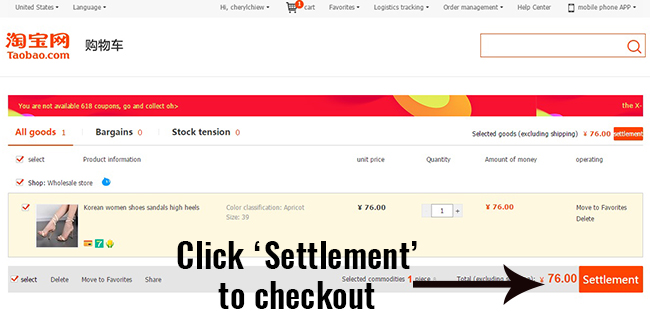 Once selected, click 'Settlement'.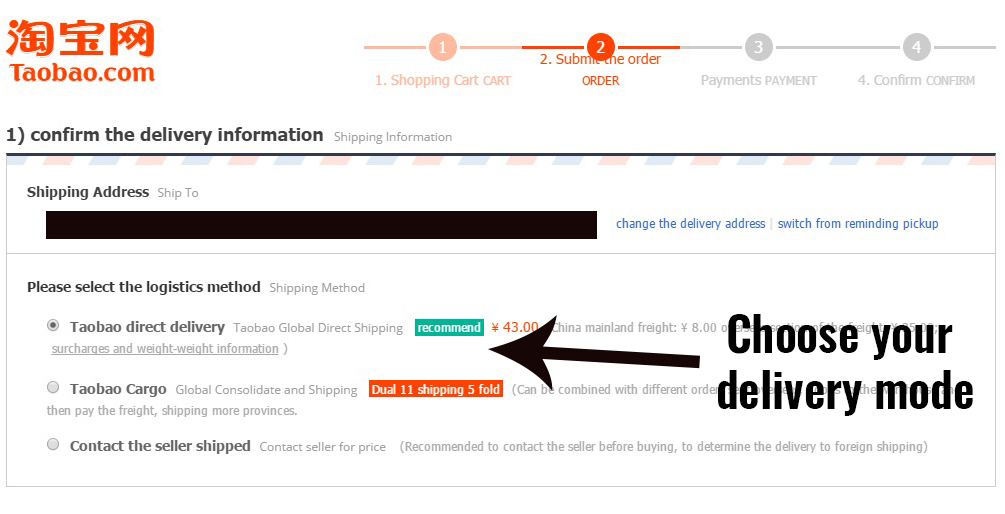 Next, select your logistics method. There are two types of methods most commonly used: 'Taobao direct delivery' has the seller ship the items directly to your address, while 'Taobao Cargo' (cheaper option) uses a forwarder to ship you your purchase.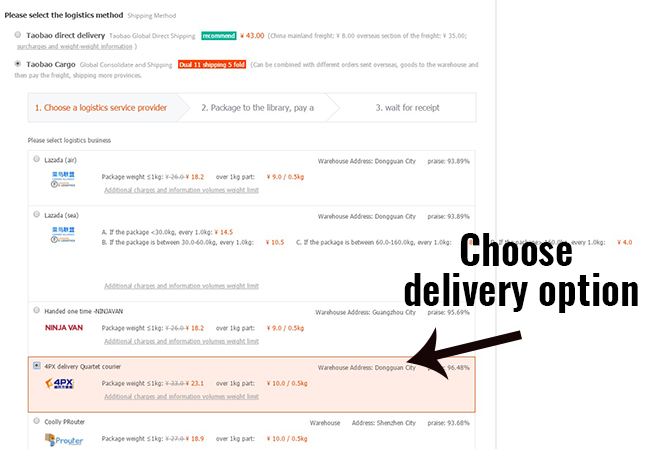 After you select your logistics method, choose your service provider. Though "4PX delivery Quartet courier" is the costliest, it is the most trustworthy.
The last option is not recommended as it involves haggling, and some back and forth in Mandarin. But if you're good in Mandarin, feel free to accept the challenge.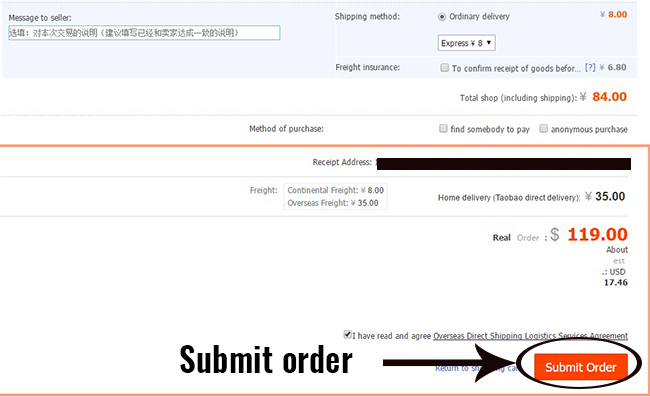 After choosing your delivery option, it's time to pay! Scroll down to make sure your shipping address is correct, and click 'Submit Order'.
For first time Alipay users
Taobao uses Alipay as a method of payment. For first-time Taobao users, you have to set up an Alipay account.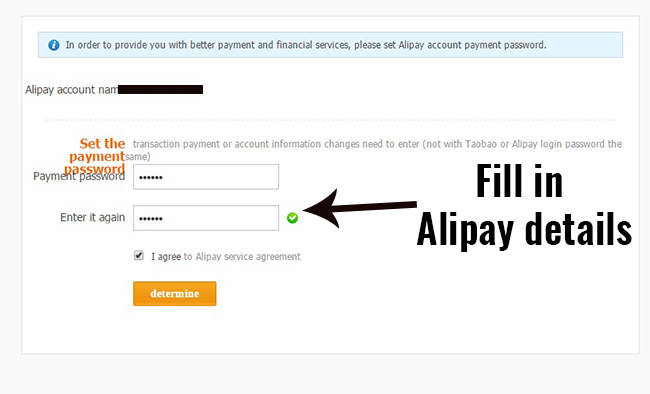 The first time you check out an item, you will be prompted to set up an Alipay account. This means you have to set up a payment password. Make sure that you do not lose this password, and that it is different from your account password. This password requires 6 digits, and should not have repeating or running numbers.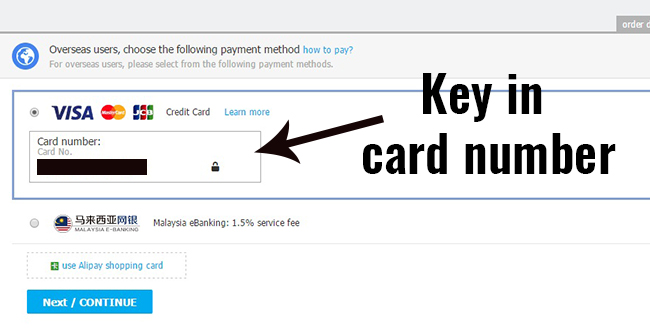 Key in your card number and press 'Next/CONTINUE'.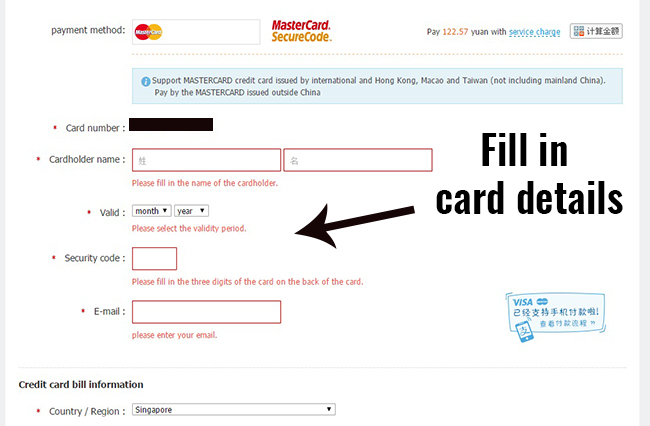 Fill in your card details, and at the end, click 'confirm payment' at the end of the page.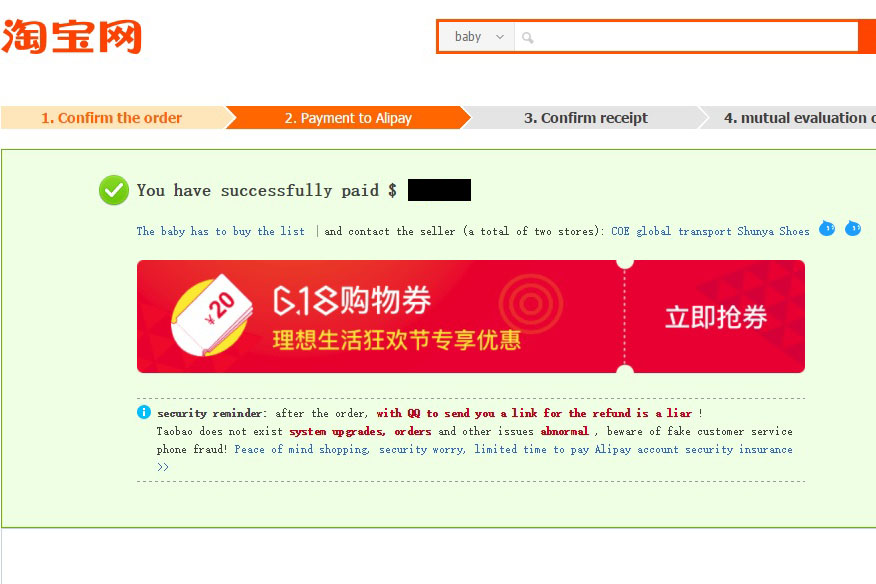 Success! You've now purchased something from Taobao without pulling your hair out.
Don't worry about the next few steps labelled '3. Confirm receipt' and '4. Mutual evaluation'. Those only come into effect after the seller has shipped out the item.
English Guide To Taobao
Buying from Taobao is not as daunting as it seems. Now equipped with this handy guide, you're ready to let Taobao buy the world for you. And for a quick way to get started, read our guide to "10 Runaway Looks Re-created Through Taobao".