The Nomad's Tent Singapore
We can finally dine out again, but in pairs. That means cosy restaurants and romantic bars are on the agenda to meet our BFF or partner. Enter The Nomad's Tent – a newly-opened bar that's popped up in the East of Singapore.
Featuring a real sand floor that gives off an overseas vibe and cocktail workshops to attempt, this will make a fun idea for a date or simply to catch up with a homie. Read on to find out more about this oasis escape.
The bar interior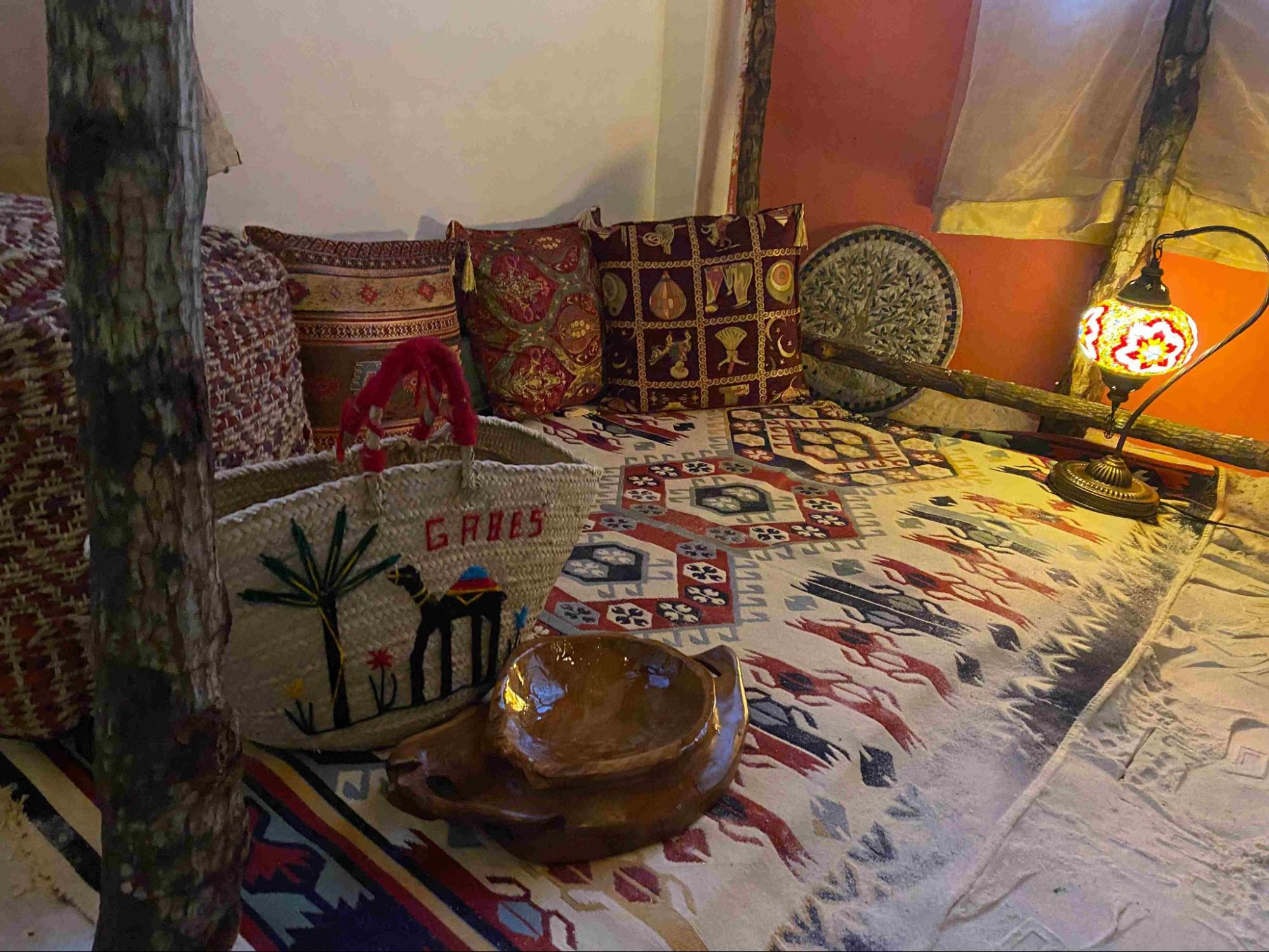 Inspired by the bar owner's experience during his travels to the Namib Desert in Namibia, the space calls to mind places like Africa, Dubai or Morocco from the moment you step in – perfect since we can't travel any time soon.
You'll notice the sand flooring first, followed by the seating areas which are set up with rugs, cushions and wooden furniture for a rustic vibe.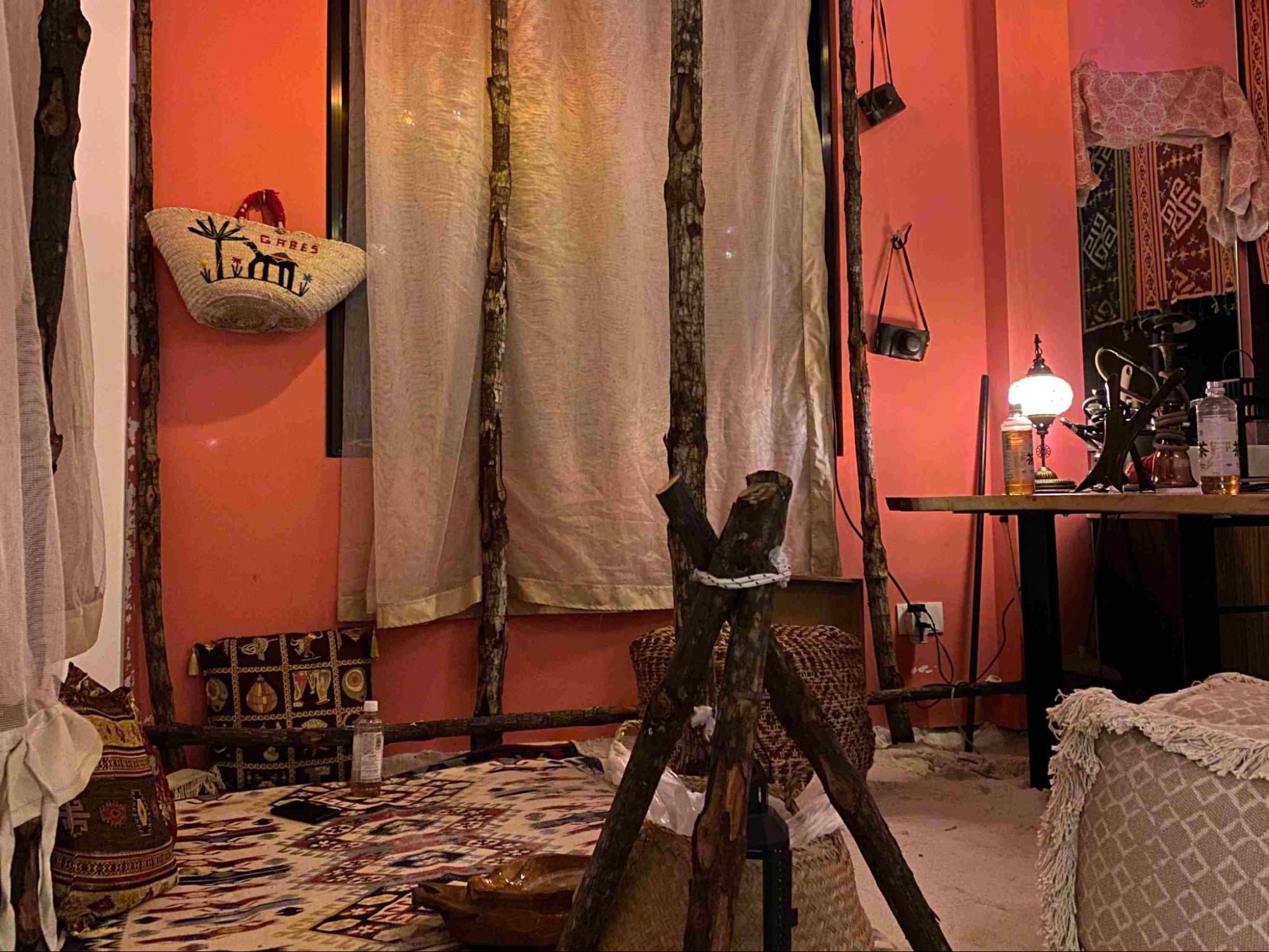 There are also cactus plants decorating the space – a true nod to living it up in a desert. Lamps are also displayed at different corners of the room to make your nua session lit.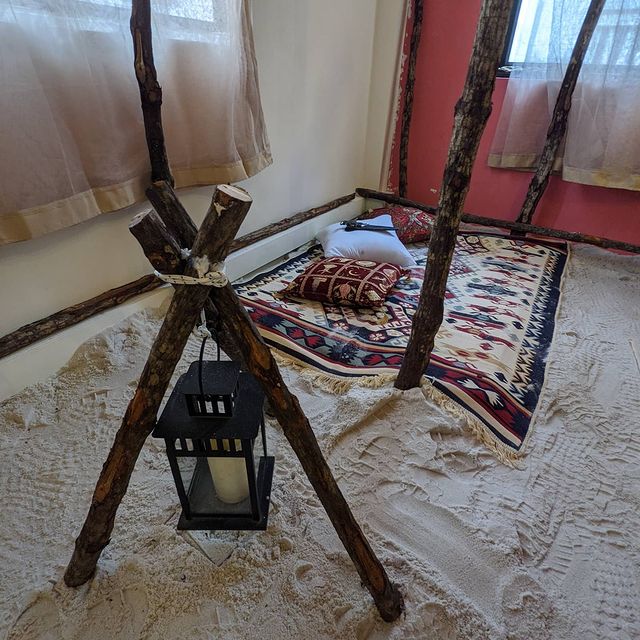 What's unique is the Oasis Table in the middle of the room. Featuring a stream in the middle filled with sand, the table is shared with other patrons, but you'll still be able to keep to social distancing measures.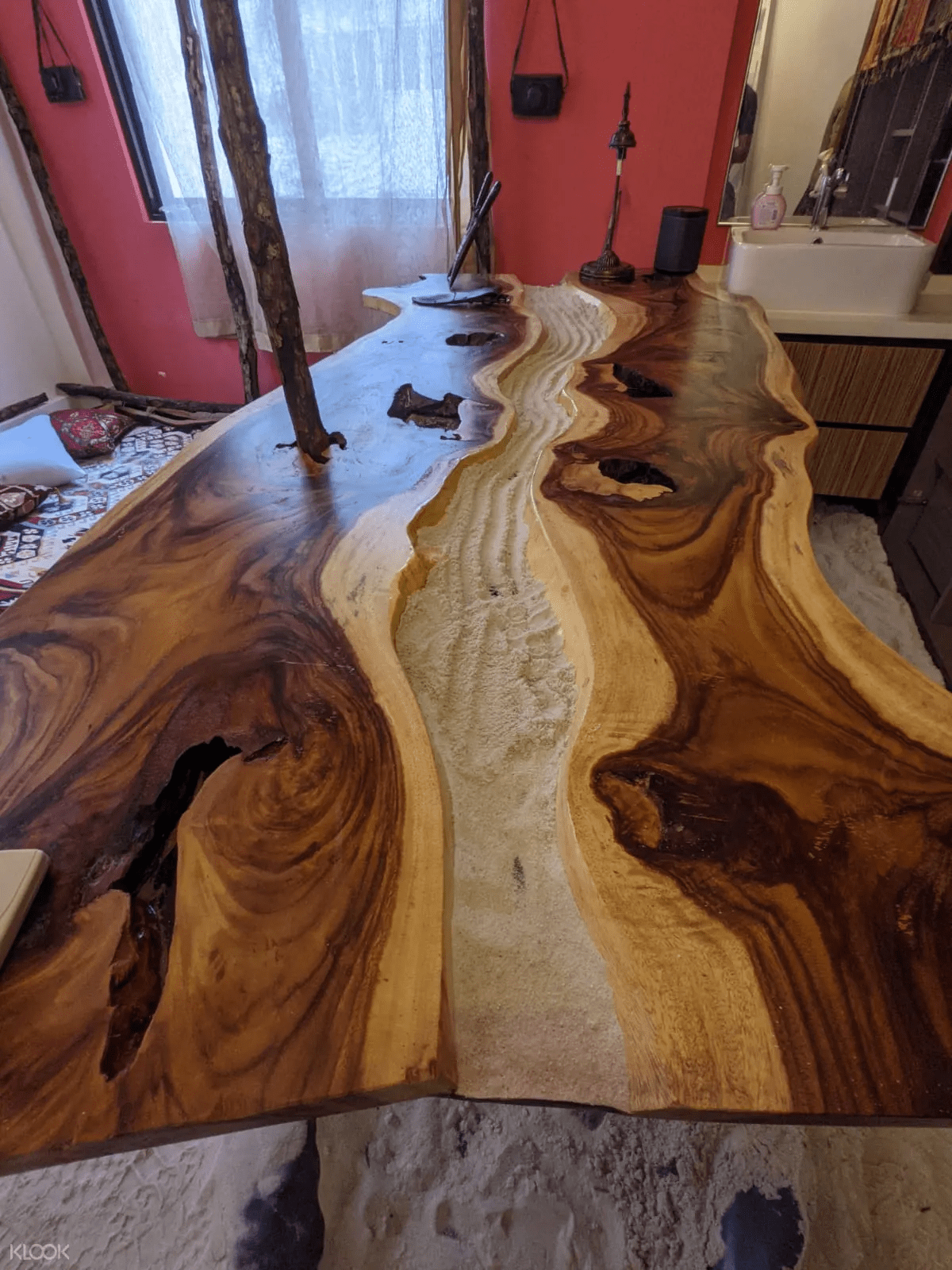 There are 3 lounge session slots every night: 7.30pm to 9pm, 9pm to 10.30pm and 10.30pm to midnight. Slots cost $50 per person, with 2 cocktails included. Kids and teens are free to join for $30 per entry – with 2 non-alcoholic drinks thrown in. 
Also read:
20 Most Romantic Bars In Singapore For Date Nights That Keep Things Classy
Cocktail workshops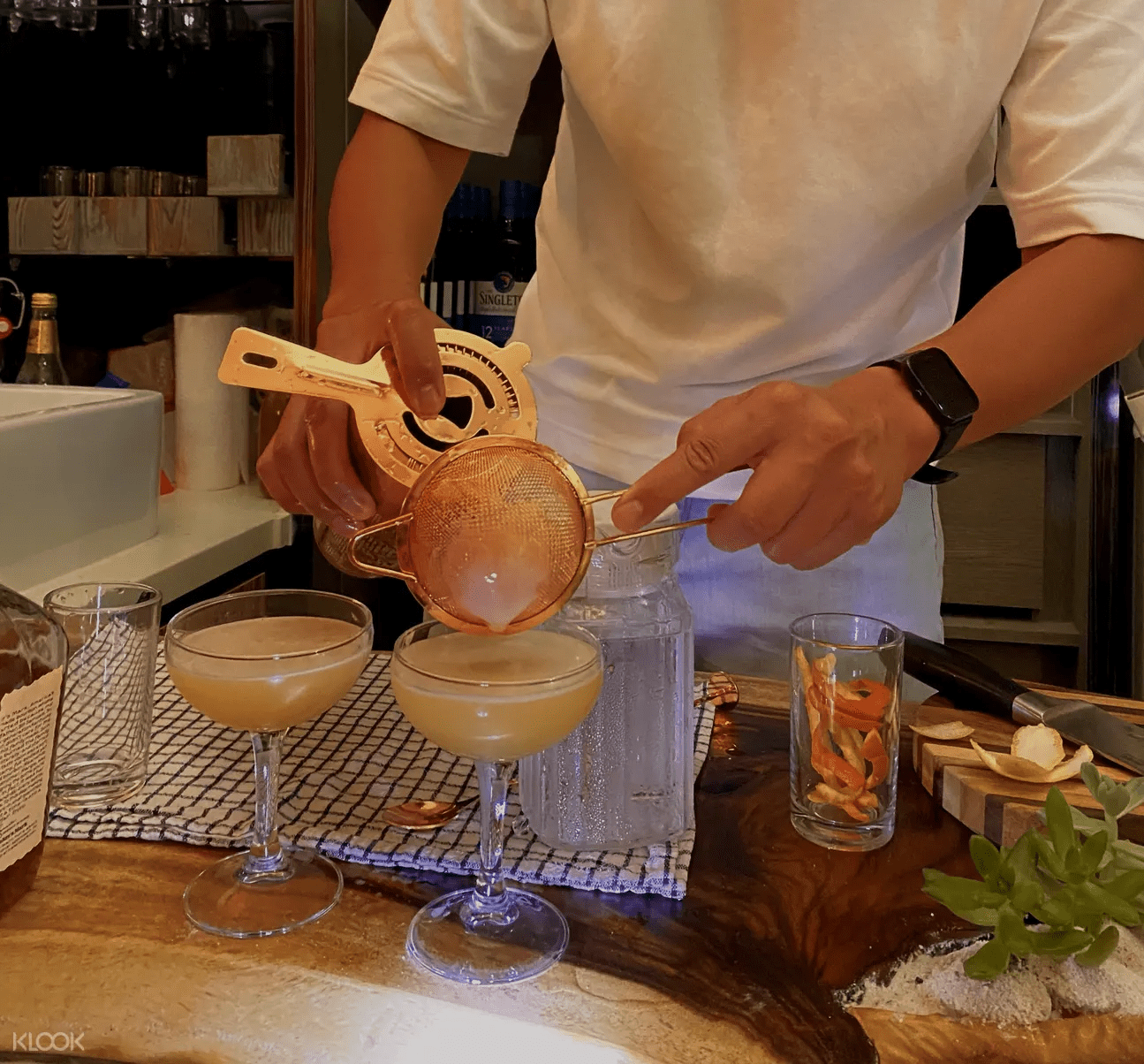 If you're up for some more action instead of sticking to a corner with your drinks, The Nomad's Tent also has cocktail workshops you can sign up for – a bonding activity that might just win you brownie points on a date.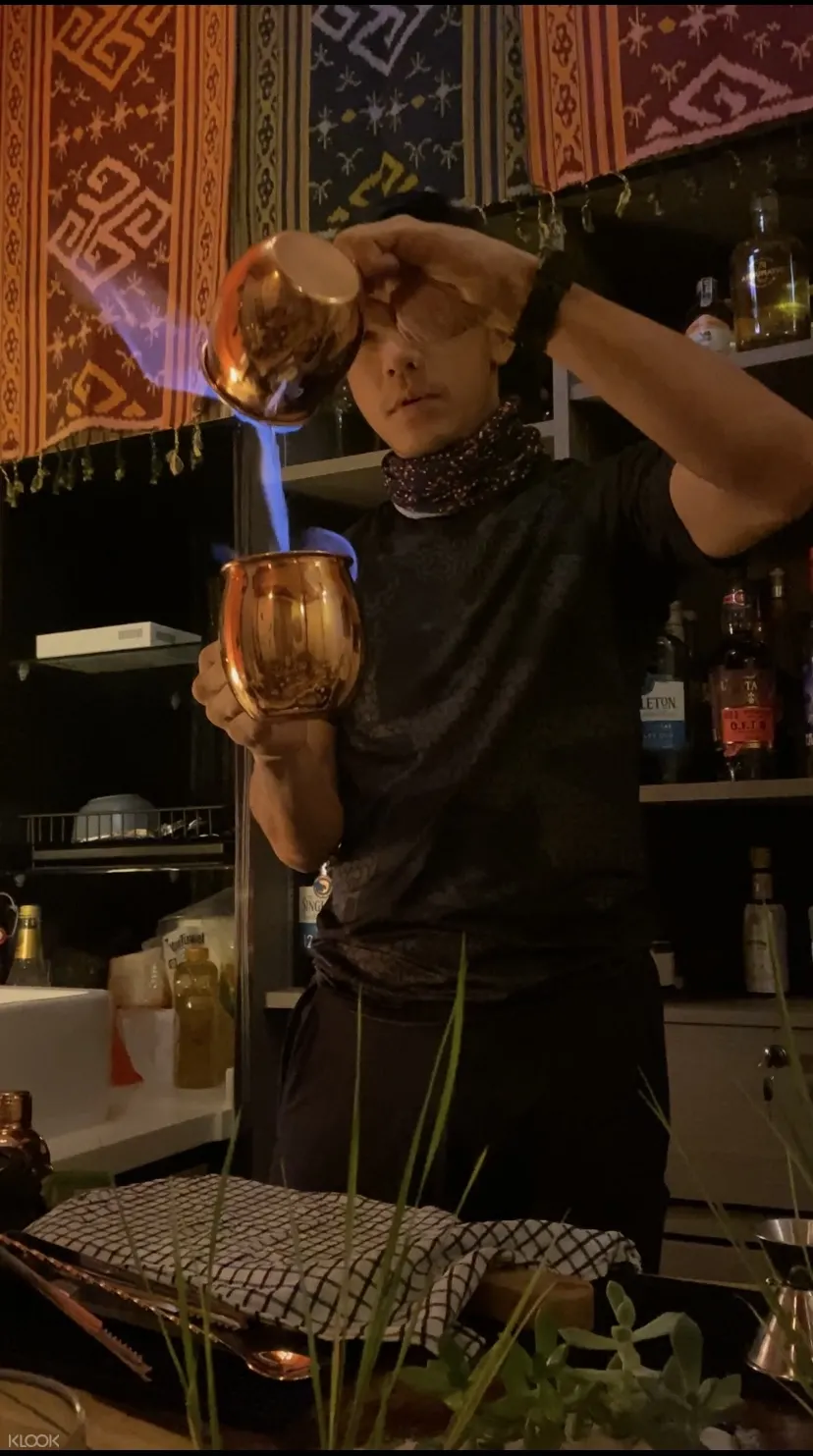 The 90-minute session will let you learn the basics of bartending from an expert, and costs $95 per pax. This will be the perfect chance to see if you have the hand-eye coordination skills needed to be behind the counter.
You'll make 3 drinks each – 2 classic cocktails as well as a house special topped with a Mediterranean-based garnishing to match the bar's desert-theme.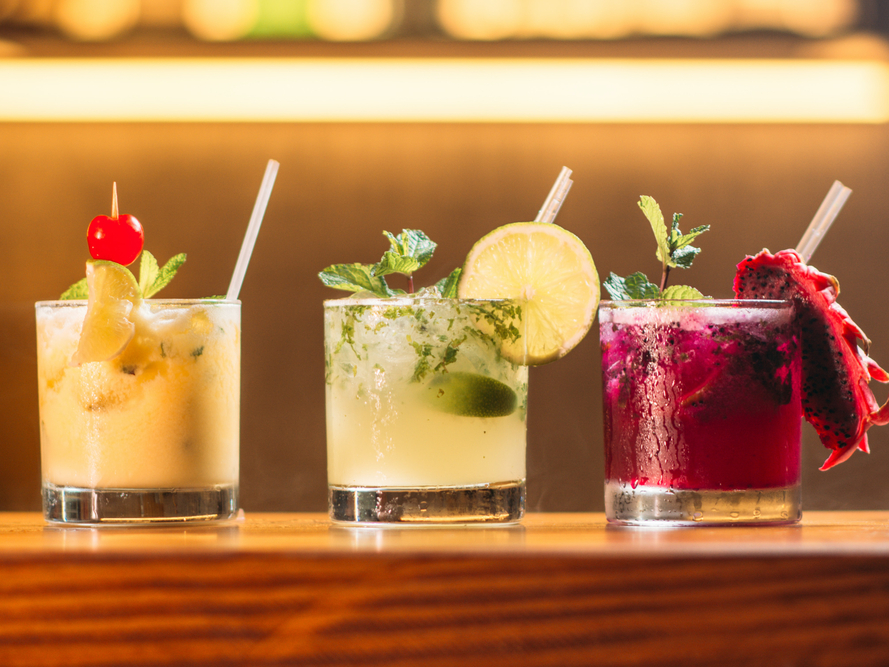 The cocktail-mixing experience is only available between Fridays to Sundays with 2 slots per day: 4pm to 5.30pm and 6 to 7.30pm. Time to book your best bud or budding romance for a boozy weekend evening.

The activity is also available for booking on Klook and Native's website. 
The Nomad's Tent Will Make A Sand-tisfying Date Idea
The Nomad's Tent operates by bookings only, so don't try your luck with a walk-in. The bar only recently officially opened on 21 June 2021, so do make your reservations early to be one of the first few to experience this unique set up.
Whether you want to impress a date with a hidden gem or simply want to feel whisked away overseas, The Nomad's Tent will do just that.
Address: 705A East Coast Road, Singapore 459062
Contact: 91888132 (WhatsApp only)
Website
Also read:
18 Romantic Rooftop Bars In Singapore For Date Nights Under The Stars