The Penthouse K-drama Facts and News
Warning: The Penthouse spoilers ahead, so proceed at your own risk if you've yet to complete the K-drama!
The Penthouse: War in Life revolves around the competitive parents and their kids who are studying opera in Cheong Ah Arts High School. All the backstabbing and bullying has made it seem like the cast are on bad terms with one another. But this time, life doesn't imitate art—thank goodness. The show's cast has taken their chemistry off-screen in interviews to reveal interesting facts that you might not know even if you're a huge fan of the series.
Here are 11 facts about The Penthouse K-drama and its cast, including the real opera singers behind the stunning performances in the series, old friends as cameos, and season 3 news.
1. Hera Palace isn't real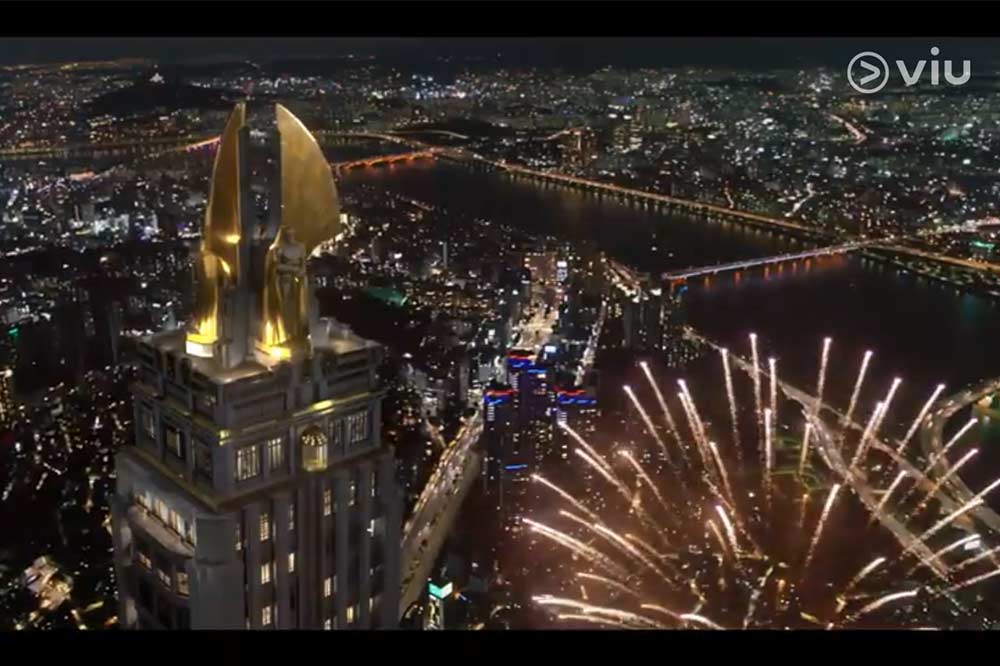 Source
In the series, Hera Palace is supposedly in Samseong-dong, Gangnam-gu, where the richest neighbourhoods in South Korea exist. However, the exterior of Hera Palace was made with computer graphics. That means it's really just an image with an extra sprinkle of Gangnam style. The actual filming, including all the luxurious apartment homes of Hera Palace, was done in Paju.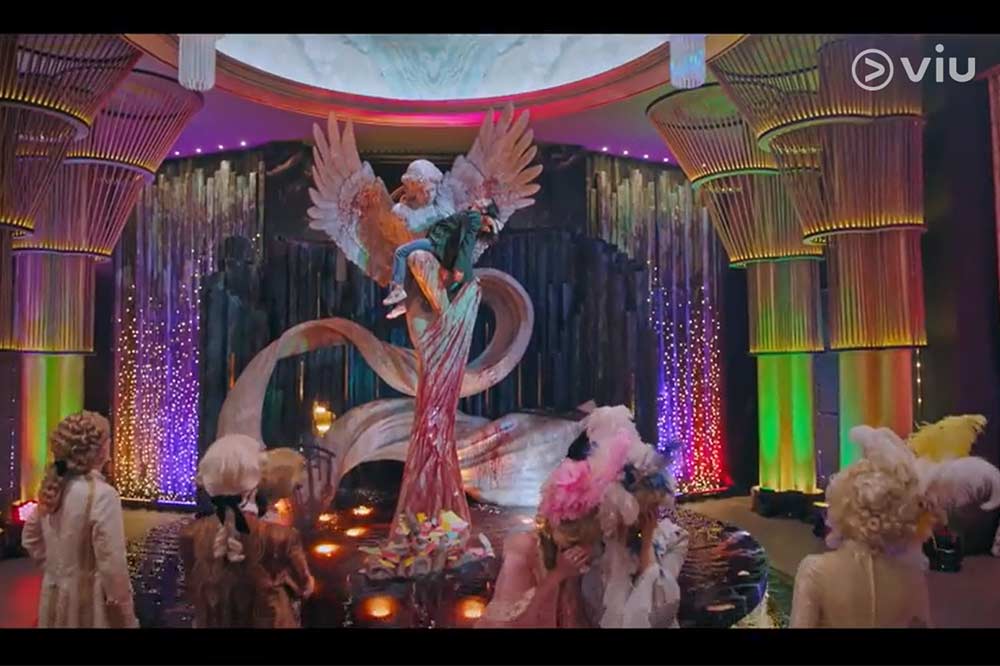 Source
In addition, the iconic Hera statue in The Penthouse was said to be custom-made for the series.
2. Cheon Seo Jin's real husband is her foe in the drama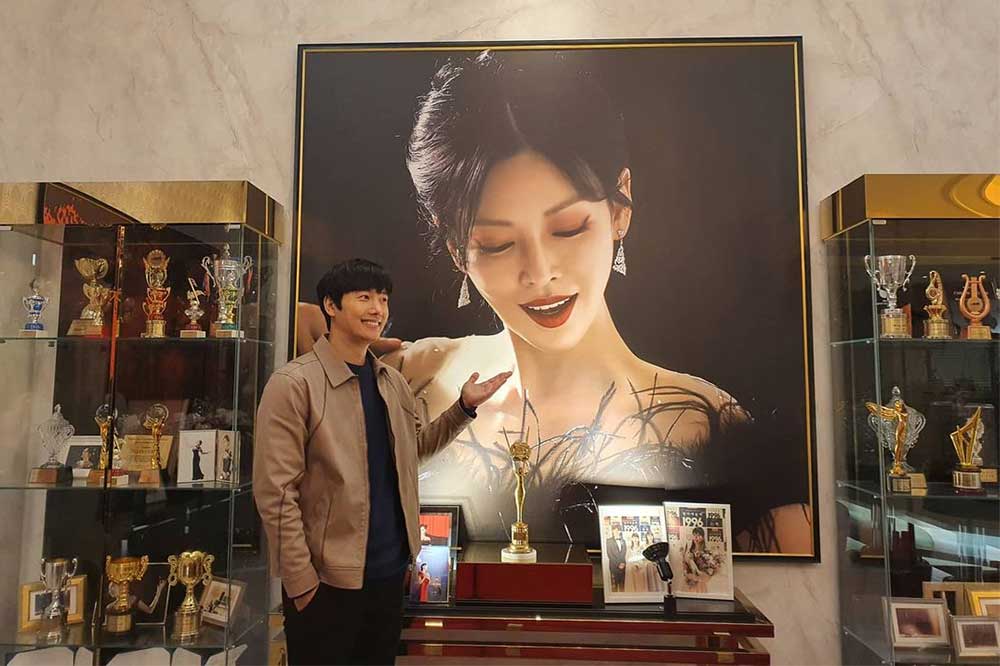 Lee Sang Woo with a picture of Kim So Yeon on the set of The Penthouse
Source
Actress Kim So Yeon's (acting as Cheon Seo Jin) husband Lee Sang Woo appeared in several scenes in the series. The couple was pitted against each other as Lee Sang Woo was given the role of a reporter who enjoyed exposing Cheon Seo Jin in his articles. Check out how the pair snaps in and out of character in their behind-the-scenes reel.
3. Cheon Seo Jin and Oh Yoon Hee's IRL husbands look like twins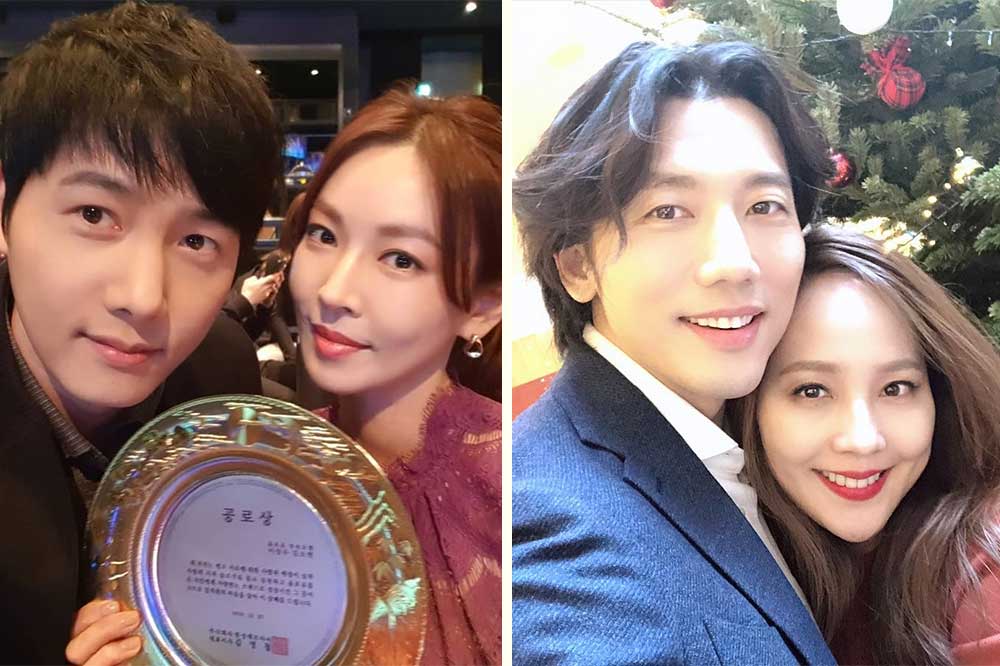 Lee Sang Woo and Kim So Yeon (left), Ki Tae Young and Eugene (right)
Source, source
The real-life husbands of Cheon Seo Jin and Oh Yoon Hee (Eugene) are known for looking alike, to the point where people often mistake them for each other.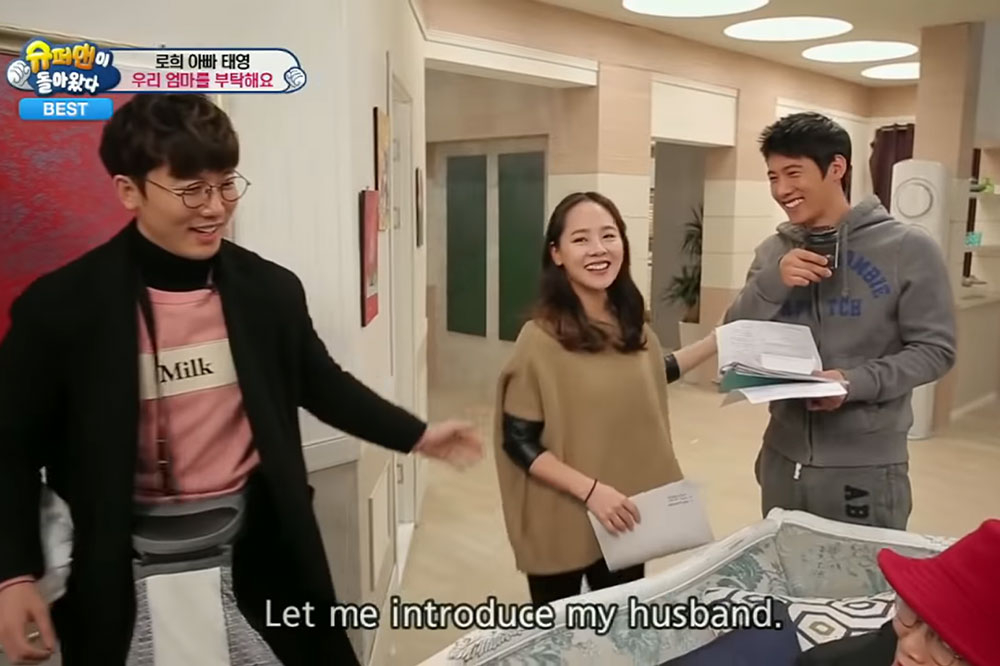 Ki Tae Young, Eugene and Lee Sang Woo on the set of All About My Mom
Source
Lee Sang Woo and Eugene were the main leads in the K-drama, All About My Mom (2015). At the time, Eugene's husband, actor Ki Tae Young, visited the filming site and met his doppelgänger, Lee Sang Woo, himself.
4. Seok Kyung is a twin in the drama and IRL
Speaking of twins, actress Han Ji Hyun is a fraternal twin in real life, just like in the drama.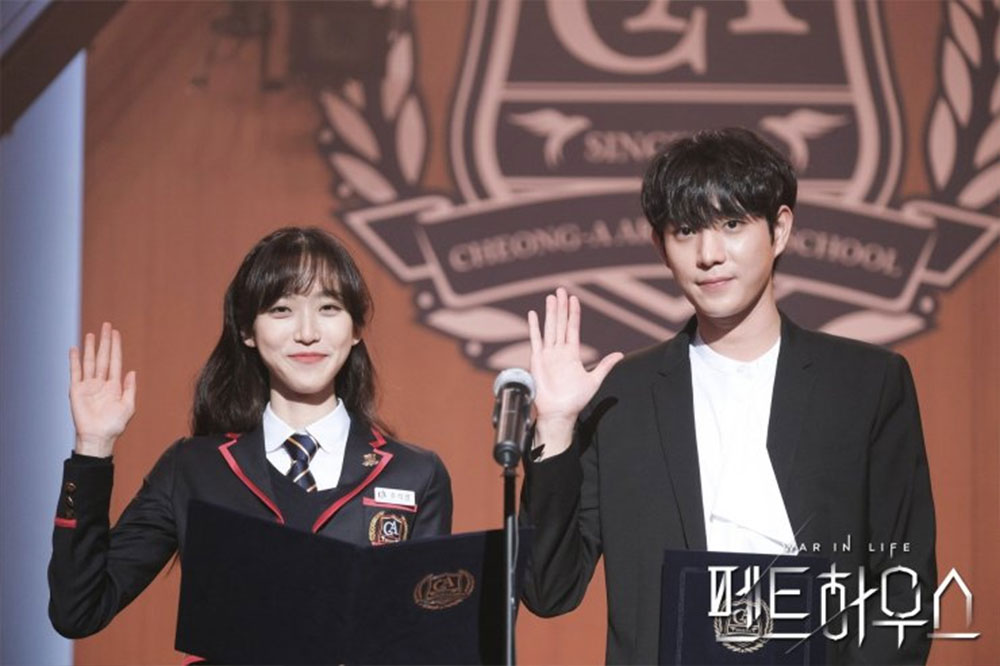 Source
In The Penthouse, Joo Seok Kyung (Han Ji Hyun) and Joo Seok Hoon (Kim Young Dae) are twins.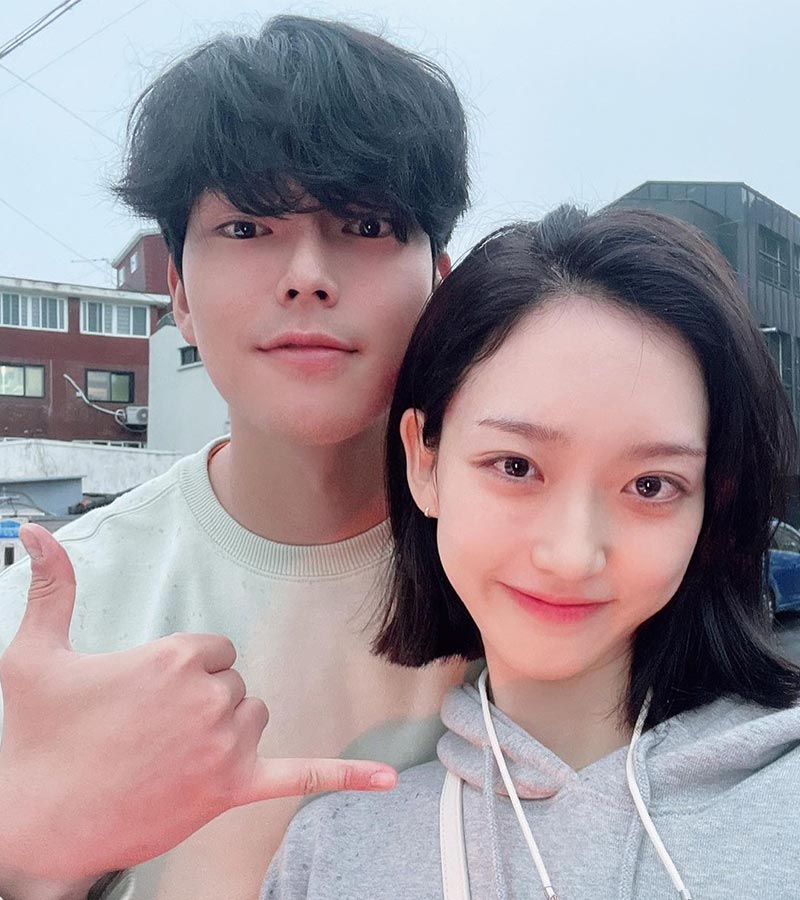 Source
In real life, Han Ji Hyun has a fraternal twin Han Seung Soo, who was born 2 minutes later, making Han Ji Hyun the older sister.
5. The adults of Hera Palace and their kids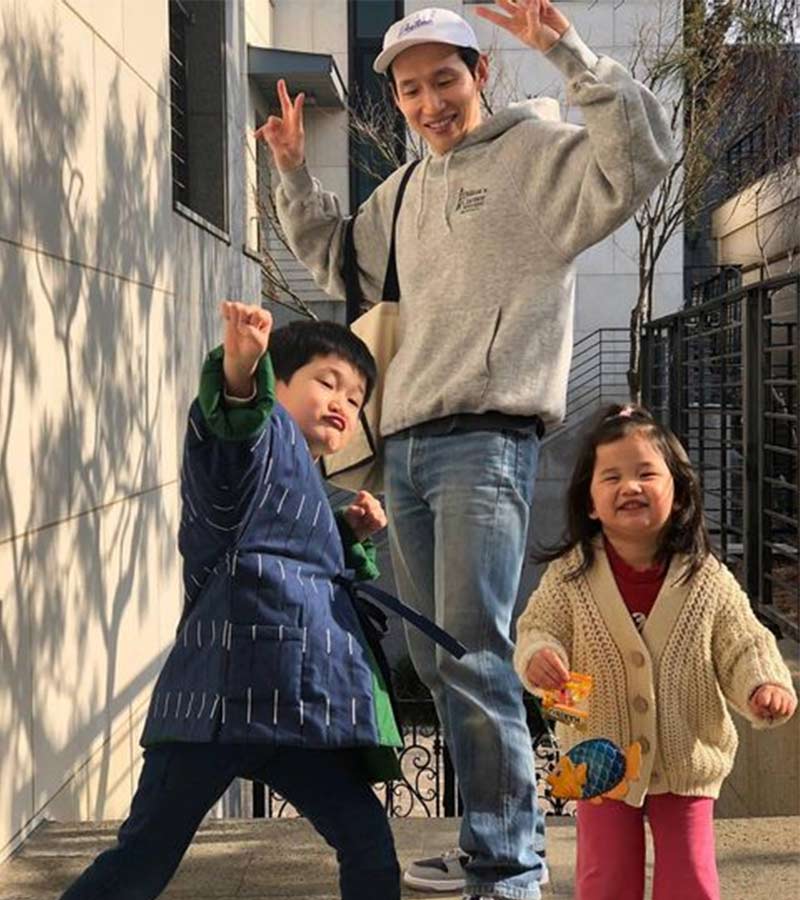 Bong Tae Kyu with his kids
Source
Both Bong Tae Kyu (acting as lawyer Lee Kyu Jin) and Eugene have appeared on the reality-variety parenting show The Return of Superman with their children.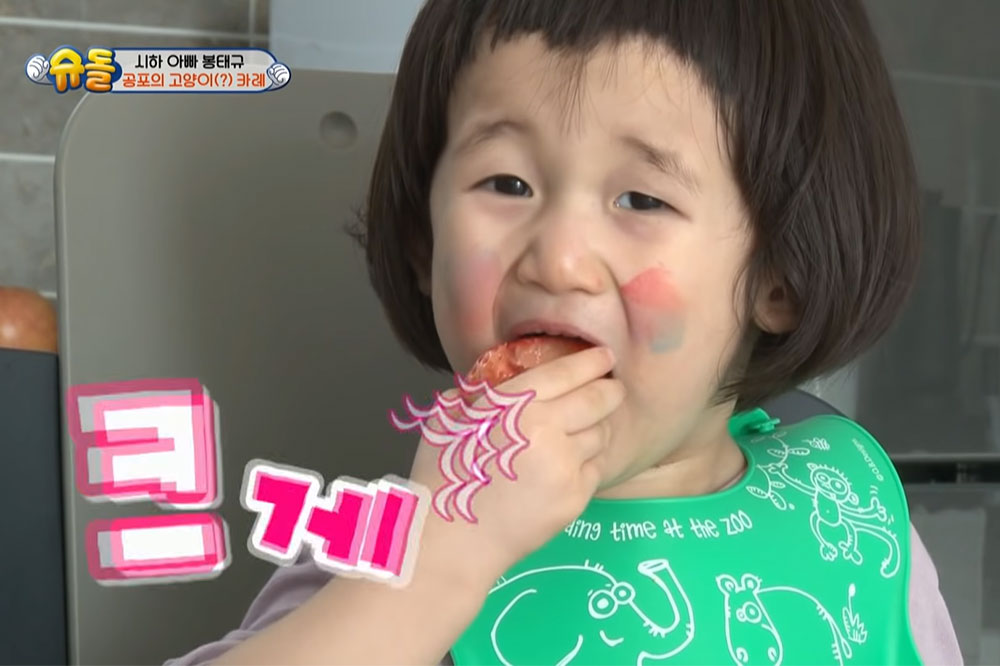 Bong Si Ha on The Return of Superman
Source
Bong Tae Kyu's older son, Bong Si Ha, used to sport an adorably quirky helmet hairstyle while on the show. His younger daughter is Bong Bon Bi.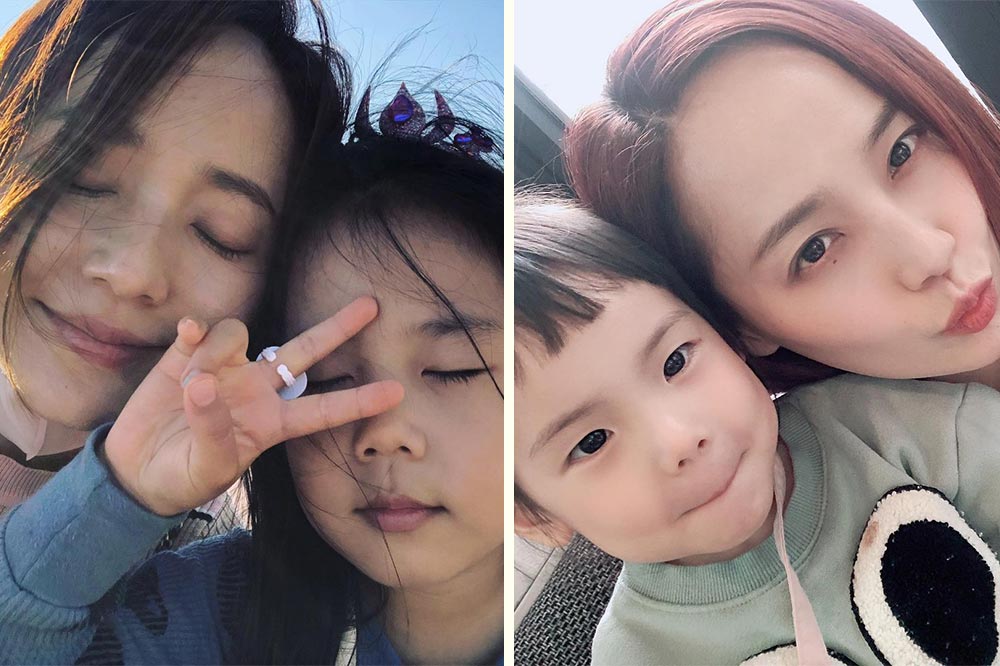 Eugene with her daughters
Source, source
As for Eugene, viewers of the popular show will be familiar with her older daughter, Kim Ro Hee. Her younger daughter is Kim Ro Rin.
Also read:
15 Korean Celeb Couples That Will Make You Believe In Love Again Including G-Dragon & Jennie
6. First gen K-pop idols have a mini reunion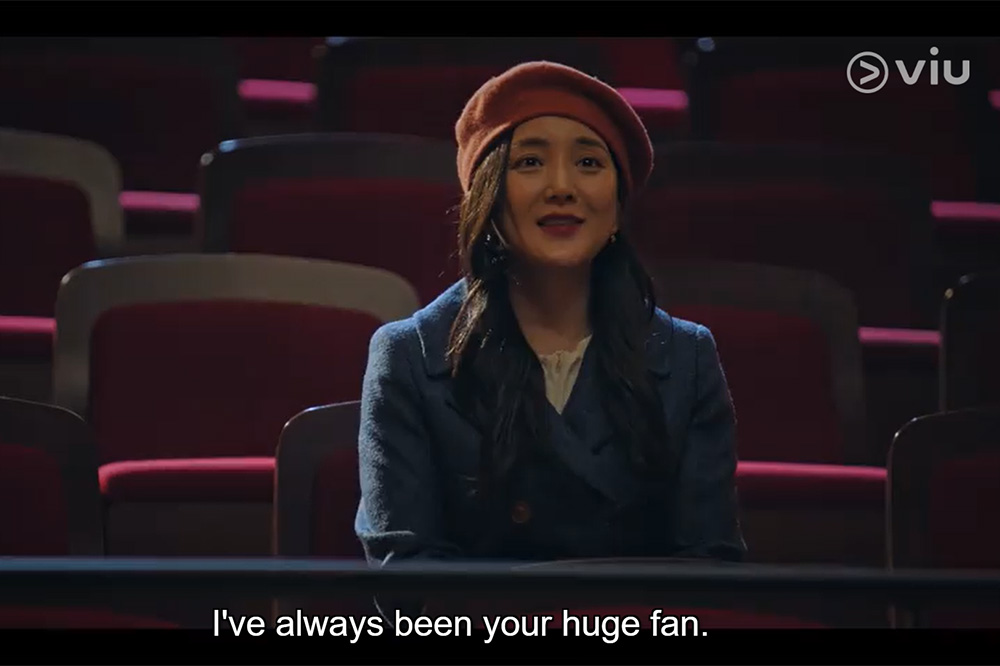 Bada as Park Young Ran in The Penthouse
Source
Singer Bada made a cameo in The Penthouse as Park Young Ran, an underprivileged opera singer who will ghost sing for Cheon Seo Jin. However, Oh Yoon Hee ends up switching places with Park Young Ran and becomes the ghost singer instead.
Bada and Eugene go way back. They were both part of a K-pop girl group named S.E.S. in the '90s and early 2000s. The group disbanded in 2002, but they remain good friends to this day. You'll be glad to know that the group reunited for their 20th debut anniversary in 2016.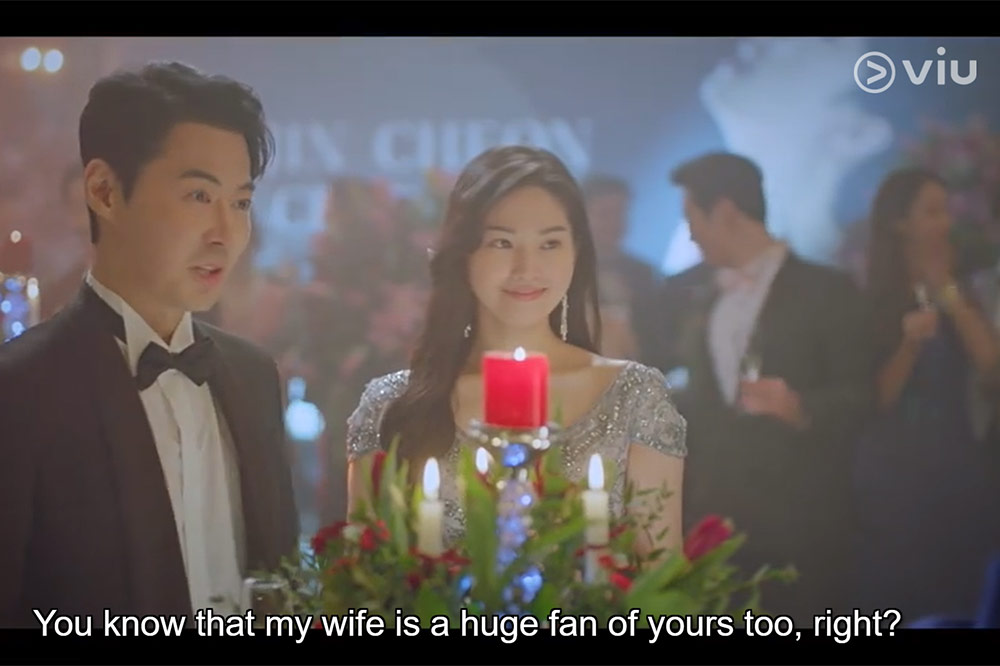 Jun Jin and his wife making a cameo in The Penthouse K-drama
Source
Shinhwa's Jun Jin and his wife Ryu Yi Seo made a cameo in The Penthouse as well. Shinhwa is a first generation K-pop group that is still active today.
Since both Shinhwa and S.E.S. debuted under S.M. Entertainment company, Jun Jin and Eugene have known each other for decades.
7. Cheon Seo Jin learnt piano over video call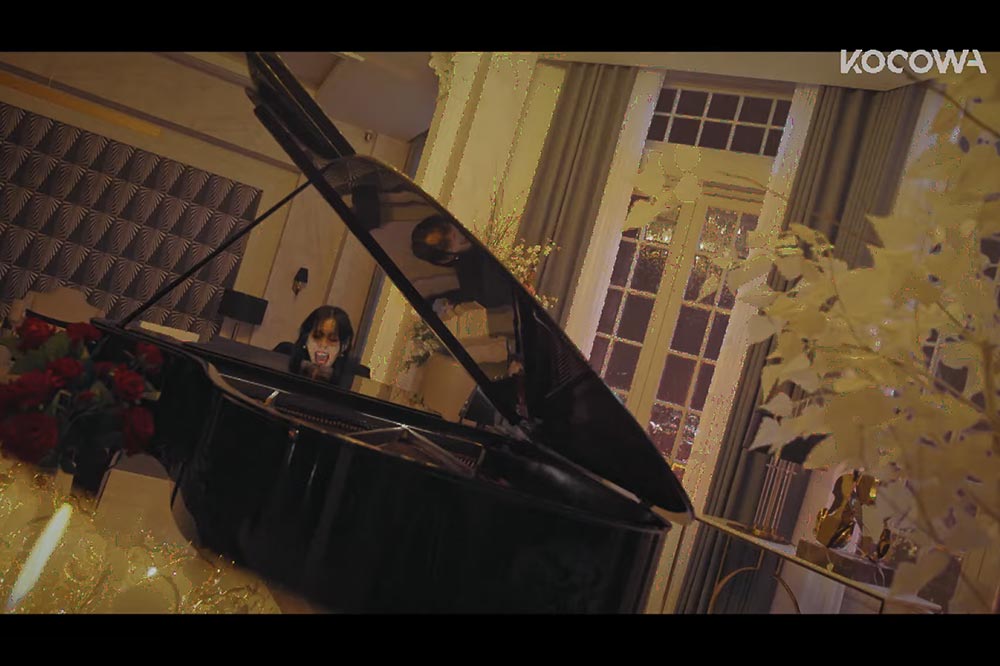 Source
Cheon Seo Jin's most memorable scene in The Penthouse is arguably the one where she vents her rage and guilt by playing the piano after leaving her father to die in the rain.
Kim So Yeon played a portion of "Mazeppa" by Franz Liszt, without any prior experience in music. The actress did not play the piano before this and could not read sheet music. In addition, COVID-19 made it difficult for her to meet her piano tutor.  
In the end, she employed the help of her eldest sister, who is a pianist. While her sister played the piece through video call, her husband and her mother held the phone up during the call. Kim So Yeon learnt the piece by memorising which keys to press, and it took months of practice to get it right.
8. Voices behind the opera singers of The Penthouse

The Penthouse has showcased the amazing vocals of characters such as Oh Yoon Hee, Cheon Seo Jin, Bae Ro Na, Ha Eun Byeol, Joo Seok Kyung and Yoo Jenny. The actual opera singing was done by students in the Classical Music department in Seoul National University. Specifically, Oh Yoon Hee's voiceover was  by a YouTuber by the name of Mina, who has vlogged her recordings on her channel.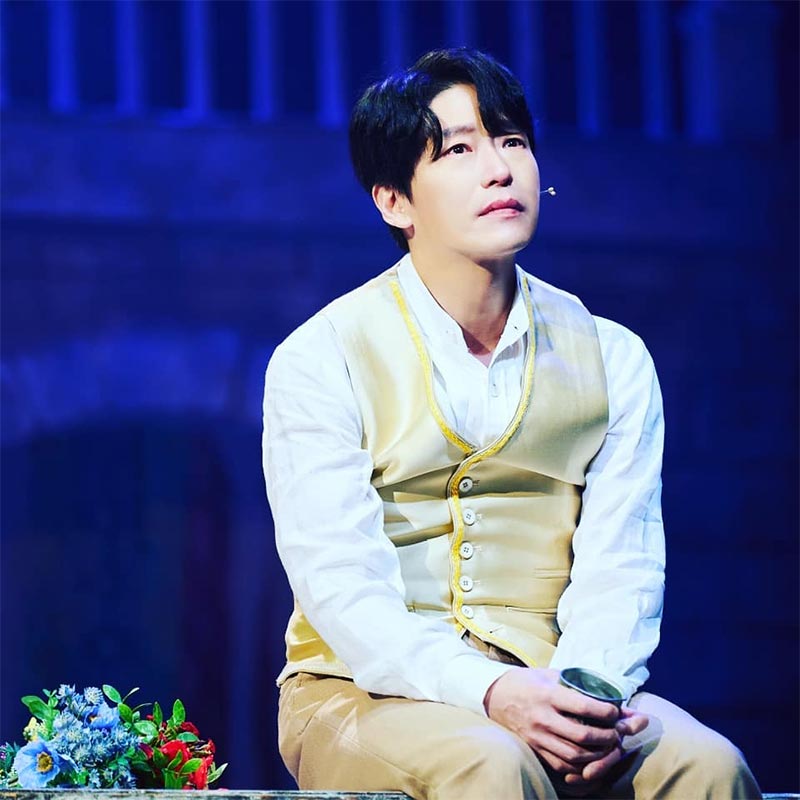 Um Ki Joon on-stage IRL
Source
Um Ki Joon (Joo Dan Tae) had nothing to do with opera in the series, but the despicable and wealthy investor in the K-drama is actually a musical actor.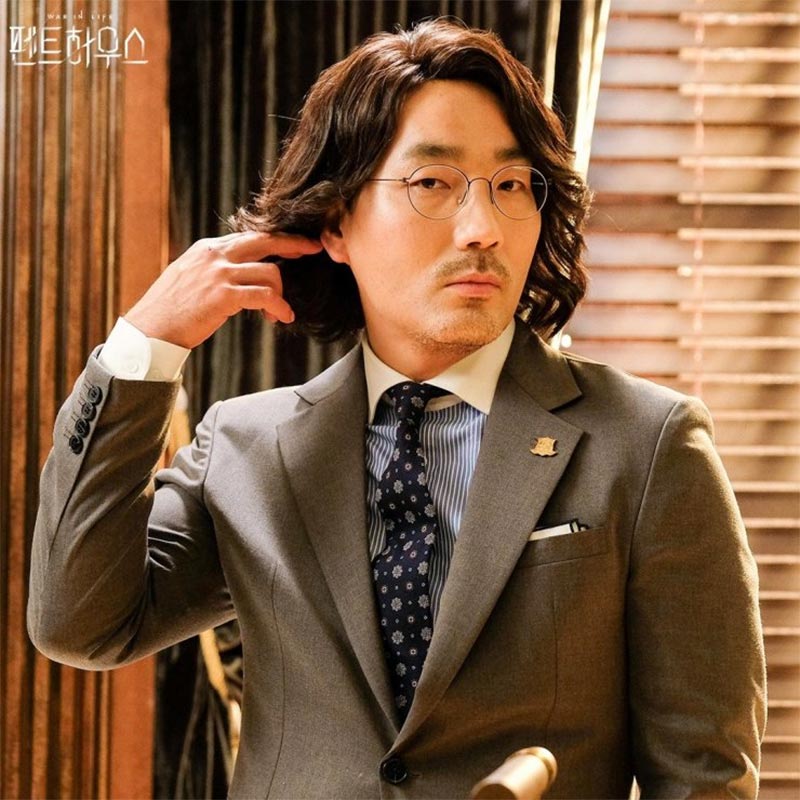 Ha Do Kwon as Ma Doo Ki
Source
The annoying weasel Ma Doo Ki is an opera teacher in Cheong Ah Arts High School. The actor who plays him, Ha Do Kwon, graduated from Seoul National University as a vocal major IRL.
9. Yoo Jenny and Lee Min Hyuk are smarter than they seem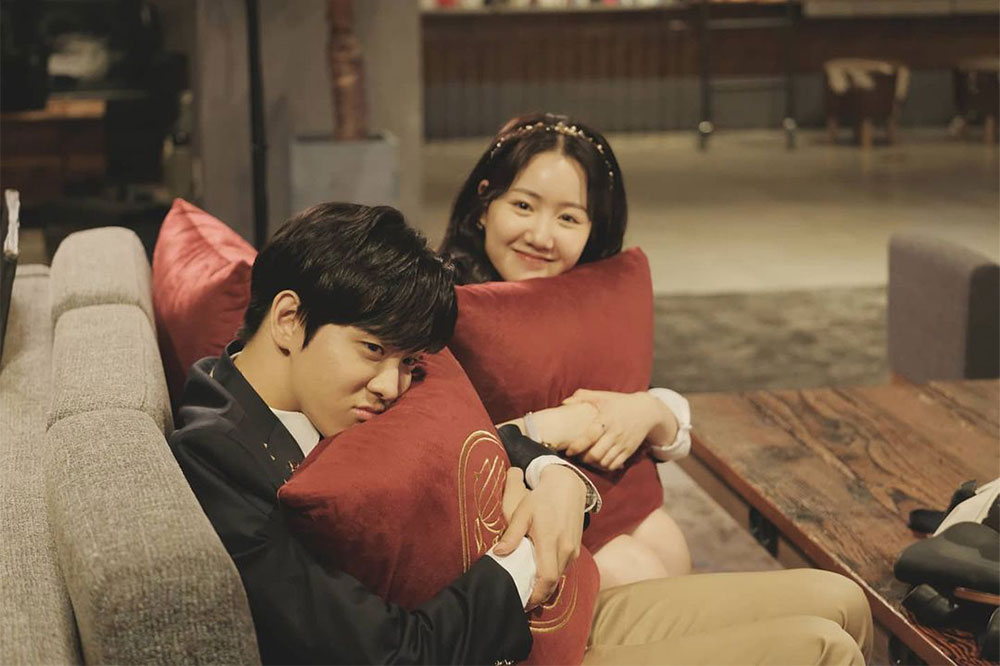 Source
Yoo Jenny (Jin Ji Hee) and Lee Min Hyuk (Lee Tae Vin) are always the last 2 in their class, and portrayed as the dumb ones in their clique. However, it was revealed in an interview that Jin Ji Hee topped her class before. And, Lee Tae Vin has an IQ of above 140.
The pair joked in the same interview that they had a hard time playing dumb for the drama, but it was fun overall.
10. Shim Su Ryeon, Logan Lee and Oh Yoon Hee speak English fluently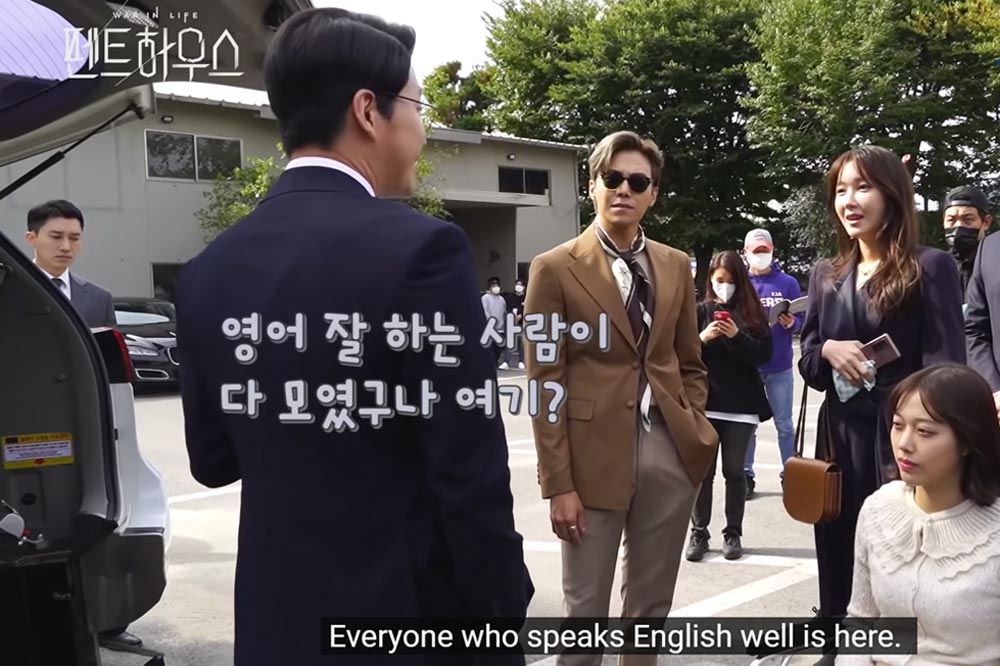 Source
We've seen Logan Lee (Park Eun Seok) and Shim Su Ryeon (Lee Ji Ah) converse in English in The Penthouse. So it isn't surprising that actor Park Eun Seok actually grew up in Long Island, New York, and Lee Ji Ah stayed in the United States for 10 years.
However, Eugene, who acted as the monolingual Korean speaker Oh Yoon Hee in the series, also speaks fluent English. Eugene's family migrated to Guam when she was in 5th grade of elementary school, and she returned to Korea to finish high school.
11. The Penthouse K-drama season 3 is in the making
The explosion at the end of season 2  certainly left us all staring at the post-credit scene with mouths agape, not able to believe that Logan Lee is really dead. Good news is, The Penthouse: War in Life is confirmed to run for another season.
It is expected to hit the screens in June 2021, although the specific release date is yet to be announced. This instalment will consist of 12 episodes, which hopefully will be enough to quench our thirst for more drama.
The Penthouse K-drama Facts And News Keep Us In Eager Anticipation For Season 3
As you lay in wait for the next season of The Penthouse K-drama, feed on these facts and news to fill your post-drama void.
Also read: 
The Penthouse: War in Life Is A Real & Frightening Reflection of Human Nature