Going on Tinder first dates with no makeup 
I'm no stranger to dating apps. Since I signed up for a Tinder account in university, I've made my rounds in search of both casual fun as well as lasting connections. In fact, it's how I met my first and so far, only, boyfriend. But after over a year of dating, I was thrust back into singlehood, so back to swiping I went.
One thing that changed post break-up is that I'm no longer a uni student brimming with time and energy to put on a full face of makeup each time I head out for a date. Since starting a full-time job, my Tinder first dates have become post-work affairs where I half-heartedly apply a fresh coat of lipstick onto an already stale face of makeup after slogging it out in the office from 9 to 6.
I found myself worrying about whether my matches would judge my IRL self, who looks a lot less made up than my online pics. But one day, it hit me: Wouldn't I want a man who likes me for my au naturel self? In a bid to suss out the situation, I decided to attend my next 3 Tinder first dates…totally barefaced.
The key to rocking a bare face = good skin
My inhibitions when it comes to stepping out barefaced in public, much less meeting a potential love connection for the very first time, is that my face sans makeup screams "haven't had a proper night's rest since 2013".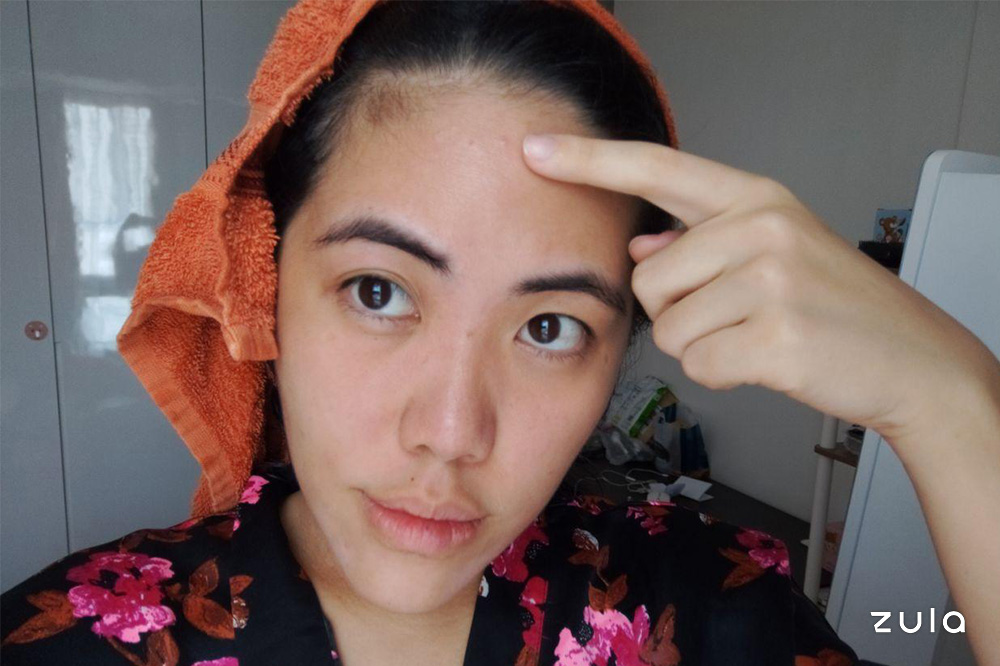 Dark eye circles and a dull complexion aside, I also have little red marks dotted around my entire face, scars left behind by my unfortunate habit of picking at blemishes. My usual skincare routine consists of me washing my face with a gentle cleanser before slapping on a generic moisturiser. 
A week before my "social experiment" began, I picked 3 of IRÉN Skin's Customized Serums to address my specific skin woes, along with its Skin Vaporizer Nano Face Spray. The Japanese skincare brand is an advocate of the 'clean beauty' movement. Backed by scientific research, this means its products contain zero ingredients that are toxic, comedogenic or allergenic. Great news for gals like me with sensitive skin!
IRÉN Skin is also "Leaping Bunny certified", which means it is cruelty-free and against animal testing. We love a trusted brand who has our furry four-legged friends' wellbeing at heart.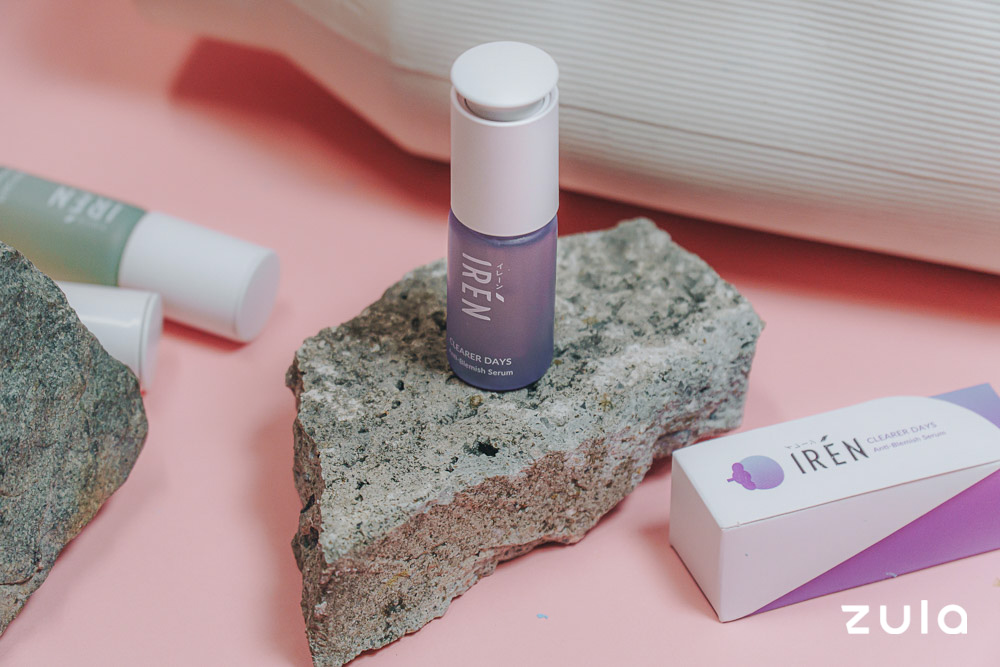 Clearer Days Anti-Blemish Serum is infused with mangosteen, witch hazel and aloe vera. It controls overactive sebum production, so I don't "shine bright like a diamond" midway through the date and blind the poor guy with my glaringly greased up T-zone.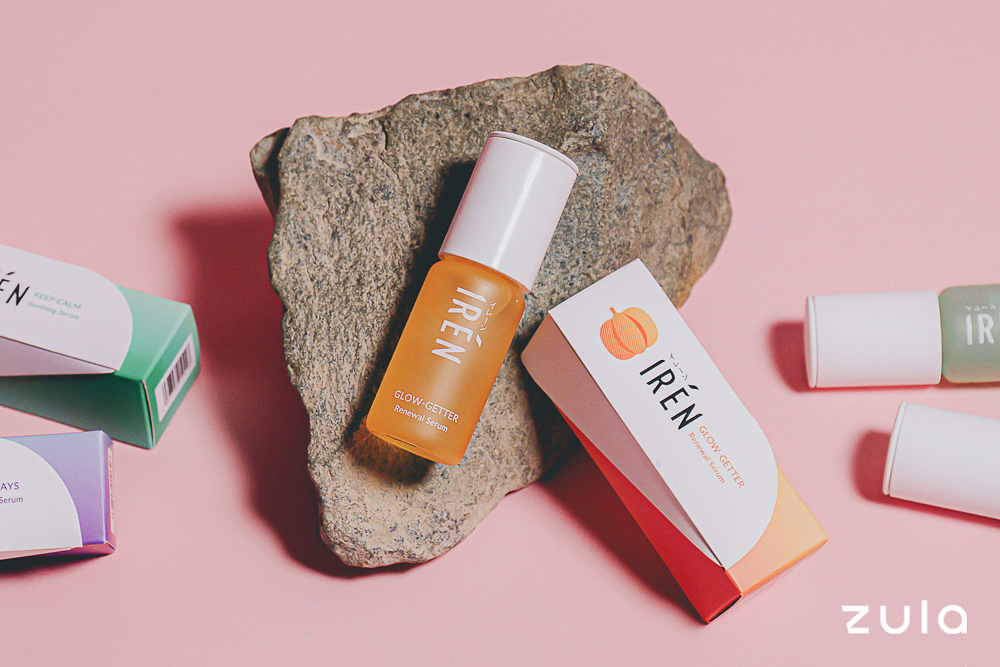 Next, Glow-Getter Renewal Serum zeroes in on excess keratin for cleaner pores and a smoother face using a gentle and effective blend of exfoliants, enzymes and probiotics. This means I can skip the foundation or BB cream and still have airbrushed-looking, baby skin.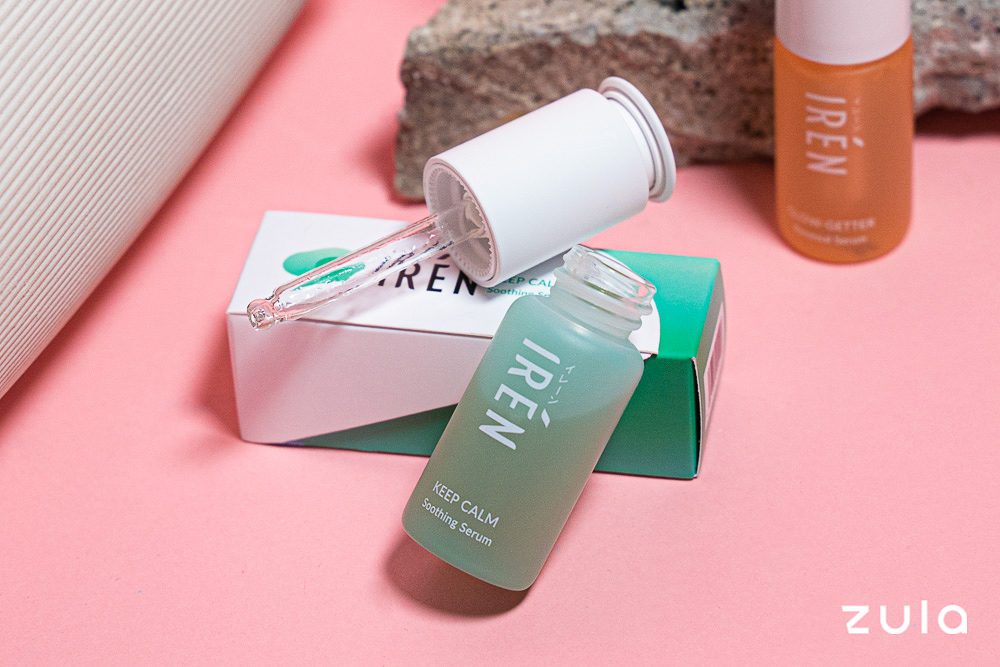 Lastly, since what I desperately need is to reduce redness⁠—not only from my blemish scars but also the area around my nose—I went for Keep Calm Soothing Serum. Calming avocado and cucumber fruit extracts work to quickly heal and hydrate irritated and damaged skin. 
I was all set to pack my skin with so much TLC that the dudes I meet would never mistake me for an actual zombie. Yay!
Moment of truth – going on Tinder dates barefaced to see if they notice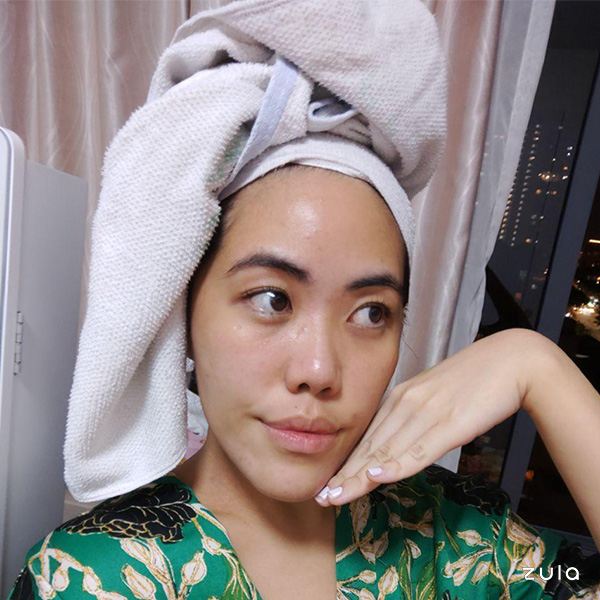 Post-shower after applying my customised cocktail of IRÉN Skin serums
Usually, my skin would be stripped of moisture after bathing, leading to flaky dry patches on my cheeks and chin. Since maintaining this serum routine, I could look forward to plump, dewy skin with a smooth and even texture, be it early in the morning or right before bed. While I would have been mortified at the thought of going barefaced on a first date before the trial, I was now slightly more confident about going ahead with my experiment.
Date #1: Conveyor belt sushi dinner so he can only see one side of my face
Meeting Dude #1 was especially nerve-wracking. Part of me wanted to chicken out and send a little pre-date disclaimer text saying, "BTW for research purposes, I will not be wearing any makeup tonight. Don't judge me because this is not my full potential xoxo."But for the sake of science, I knew not to tamper with any of the variables.
Seeing as this was the first time I've gone on a first date without makeup since discovering the joys and wonders of cosmetics, I felt like I wasn't ready to face the ordeal of a man gazing straight at my naked face for the entire duration of dinner.
One stroke of genius later, I decided we should have sushi for our first meet-up. Specifically, seated along the conveyor belt instead of a regular table, so we'd be side by side instead of opposite each other. Yes, we stan an innovative kween.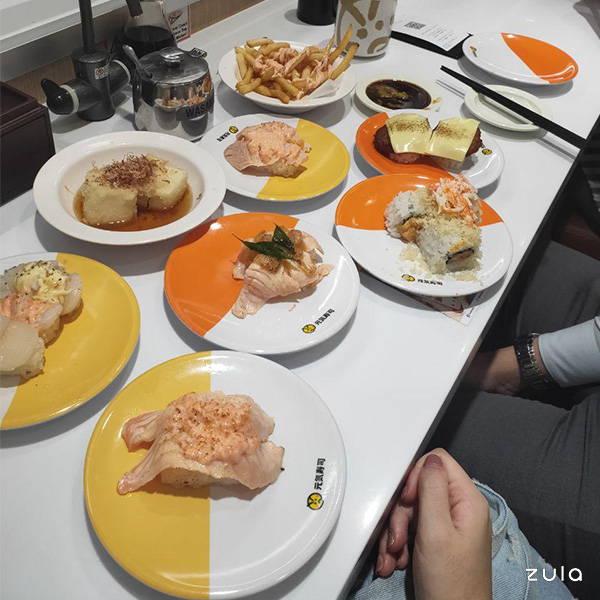 A surreptitious shot of my first Tinder date and I side by side
I found myself a bit fidgety in the beginning, low-key freaking out about whether the pimple scars on the side of my face looked extra pronounced from the lack of concealer. By the time our orders arrived though, I was more engaged by the conversation and focused on the good food to bother about how I looked. Furthermore, he certainly didn't seem to find anything amiss with my face!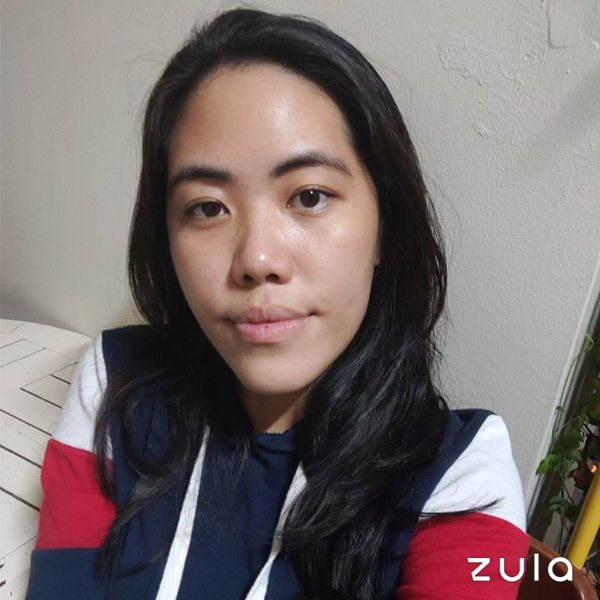 Me at the end of the date, looking a tad washed out without my usual
lippie and eyeliner but nowhere near as greasy as I had feared!
Date #2: Hotpot and BBQ dinner with some hot, steamy action
The second of my Tinder dates was dinner at a Korean BBQ and hotpot joint. It was a scorching hot day, and by the time evening rolled around, I took one look at my reflection in the office restroom and saw a greasy gal staring back at me.
Keeping in mind the anti-sheen properties that IRÉN Skin serums boast, I filled up the Skin Vaporizer Nano Face Spray with the Glow-Getter Renewal Serum to give my mug a quick but complete refresh right at my desk. In these trying times, I particularly appreciate the fact that this device is able to deliver skincare products to my skin without me having to touch my face.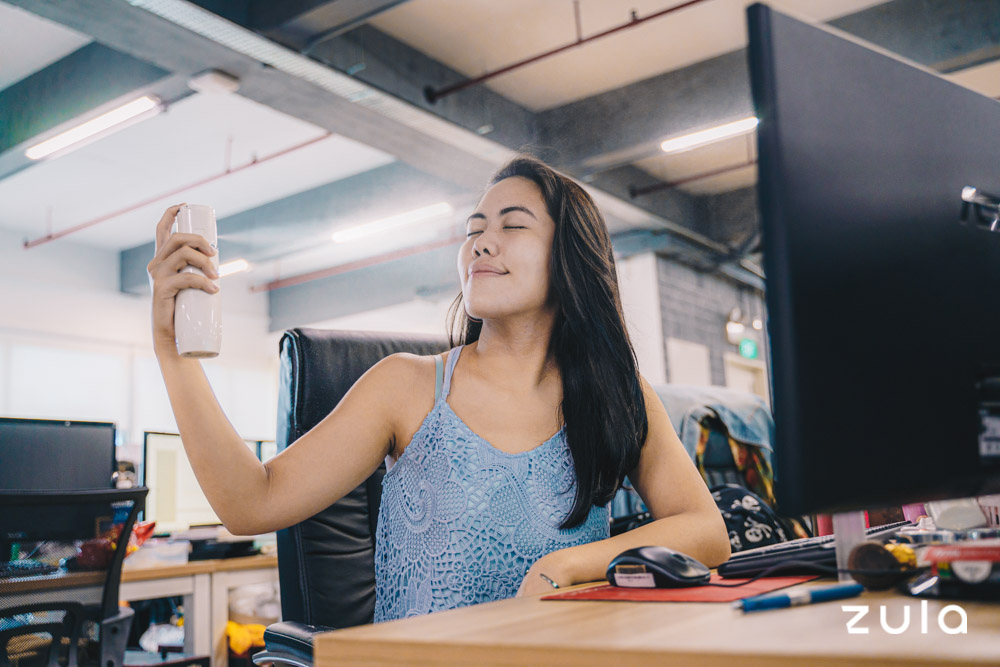 I felt the cool and calming mist breathing life into my previously dull and oiled-up face in seconds flat. The product seeped into my pores almost instantly, enabling me to bounce from the office and head to my date location with no lag time.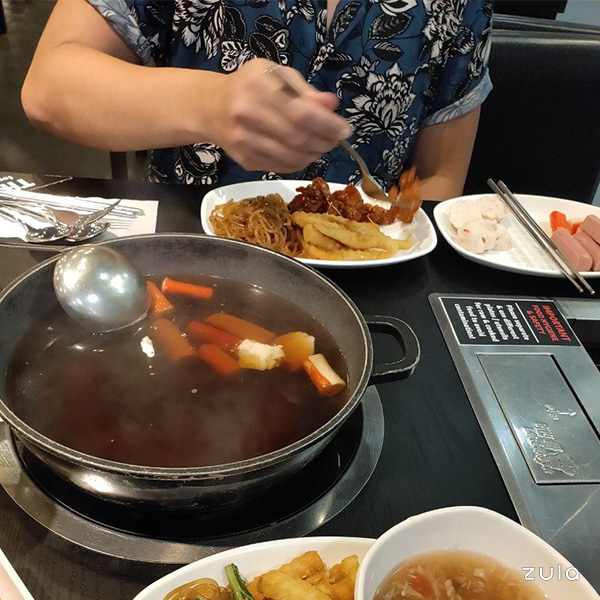 Sneaking a shot of my second date mid-meal
As dinner progressed, the steam from the hotpot and smoke from the BBQ left me unfazed. It's almost like I had a protective layer of skin armour to my aid! Because I had nary any colour on my lips or around my eyes, I suppose my date was observant enough to figure it out.
Him: "Are you wearing any makeup?"
Me: "Nope. Not at all."
Him: "Not even a little bit?"
Me: "No. Why leh?"
Him: "Oh I thought you were at least wearing foundation."
*pause*
Him: "…You look nice even without makeup. :)"
Me: *dying internally but must maintain*
Date #3: Cafe date in broad daylight where I can't hide my flaws 
For the final leg of this experiment, I knew it was time to go all-out and step into the public in broad daylight, where any and all flaws on my complexion would show up in crystal clear, full HD. Thankfully, by Date #3 I had been following my clean beauty skincare routine for a solid fortnight, and I'd be bluffing if I said there were no noticeable differences.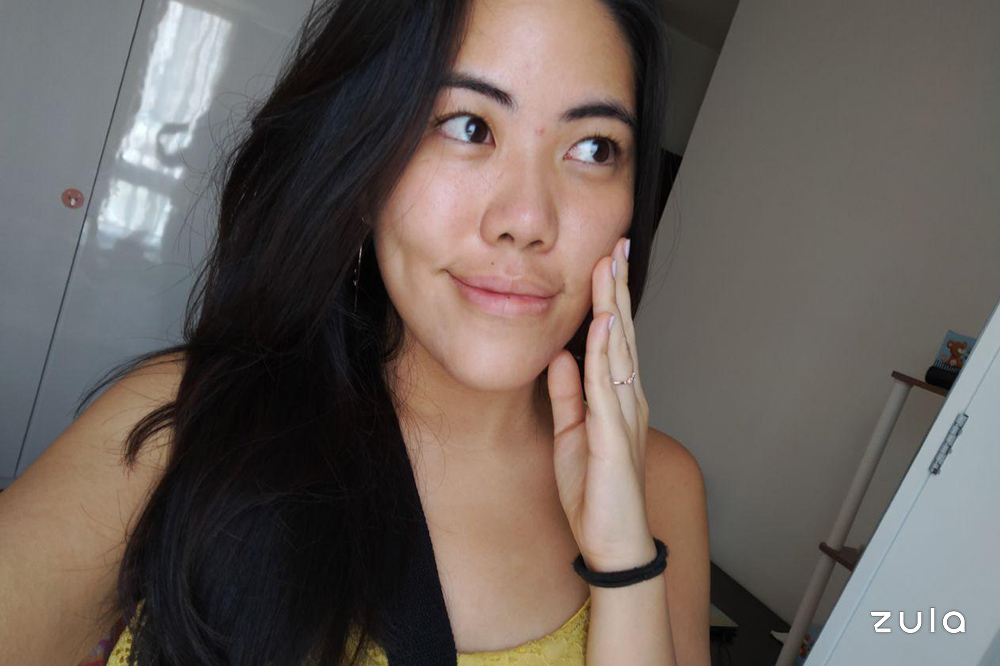 Before, I would always be greeted by dreary-looking skin in the mirror as I performed my morning ablutions. Two weeks into the IRÉN Skin serums, my skin tone had evened out with less obvious dark patches, and had a slight radiant glow even without any makeup.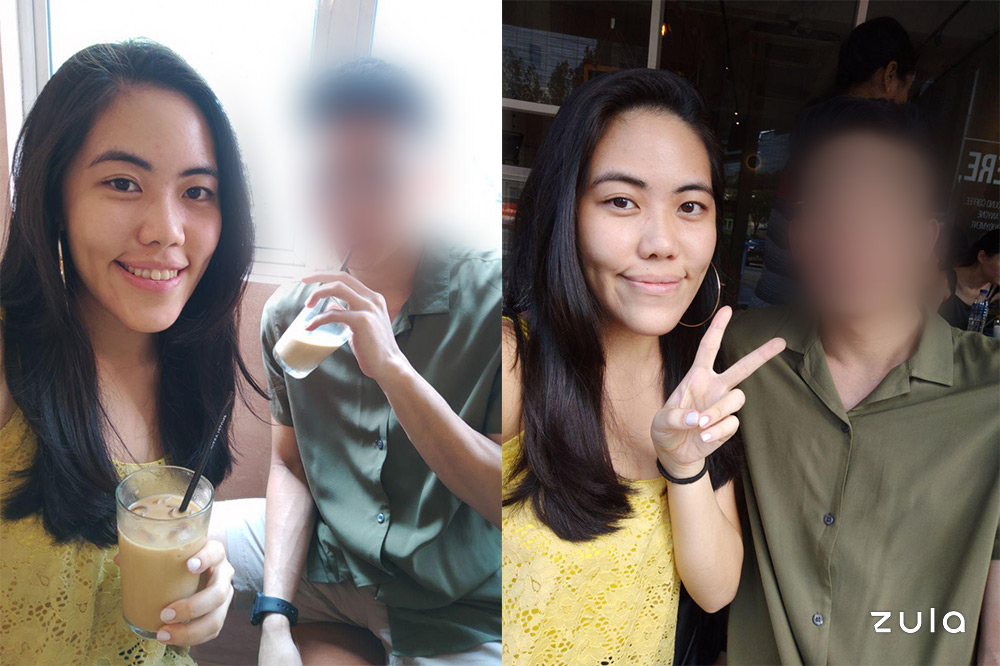 We had brunch at a romantic cafe with tonnes of sunlight flooding in. Had I been forced to meet a new potential beau with zero makeup before I took my skin on a rejuvenation journey, I would've been quaking in my boots over how badly he'd judge me. But I knew I had a healthy makeup-less base to work with, so I could focus on getting acquainted with him (and my delicious brunch and cuppa) instead.
I Went On Tinder Dates Barefaced And Learnt How To Be More Confident About My Skin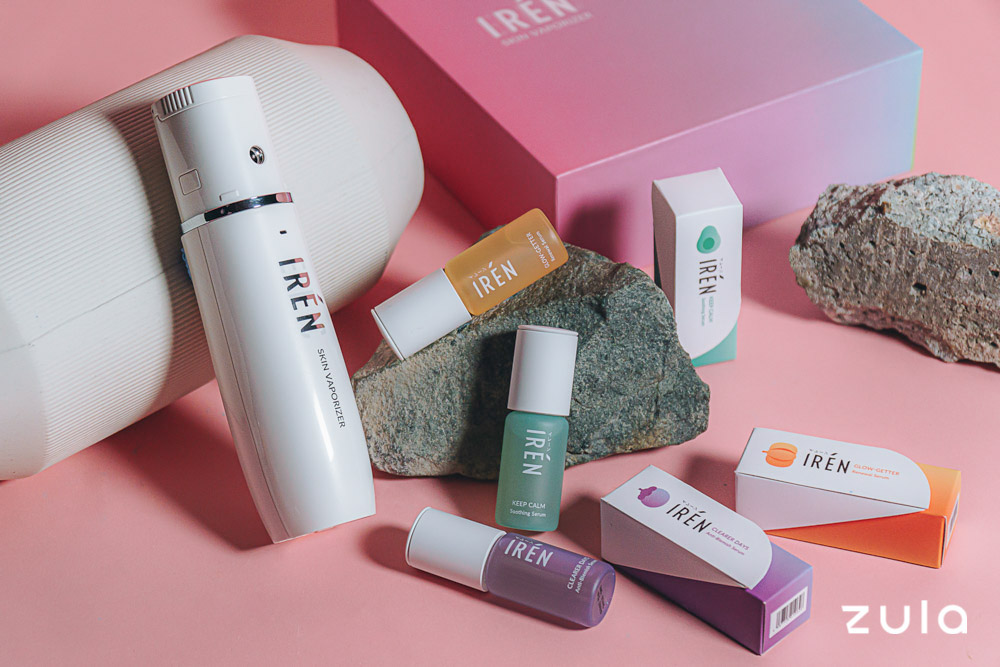 Apparently, it took a mini skincare regime overhaul to help me realise that all I was lacking was that extra bit of confidence to fully love the skin I'm in. It was also heartening to see that out of the 3 dudes I went out with, none of them seemed to be bothered in the slightest that I was wearing nary a shred of makeup.
Not having to worry about little things such as my foundation and eyeshadow smudging onto their light-coloured shirts when going in for a hug, or having to retouch my lipstick after meals (and maybe a makeout sesh…teehee) meant more time to be fully present on the date and just enjoy each other's company.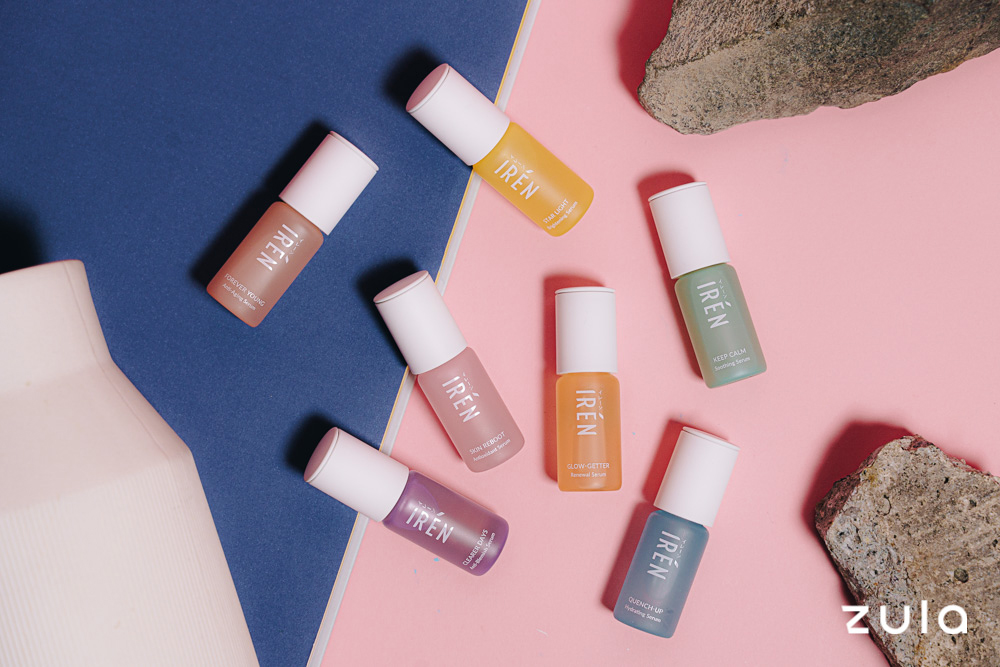 Whether you're a fellow low-maintenance (read: lazy) girl or devoted to a 10-step beauty routine, as long as your goal is to attain healthy skin that looks fresh even without makeup, I'd advise you to give clean beauty a whirl through the Superfruit Booster Customized Serums from IRÉN Skin.
IRÉN Skin's patented Ziplock Encapsulation Technology lets you "stack" serums effectively and ensures the product absorbs deep into your skin—a boon for someone low-maintenance like me.
The range consists of 7 different serums that are each packed with different superfruits to address various skincare concerns. From the Star Light Brightening Serum, which has yuzu extract to brighten your skin, to Forever Young Anti-Aging Serum, which targets premature ageing with goji berry extract, there's something to suit all skin types and needs.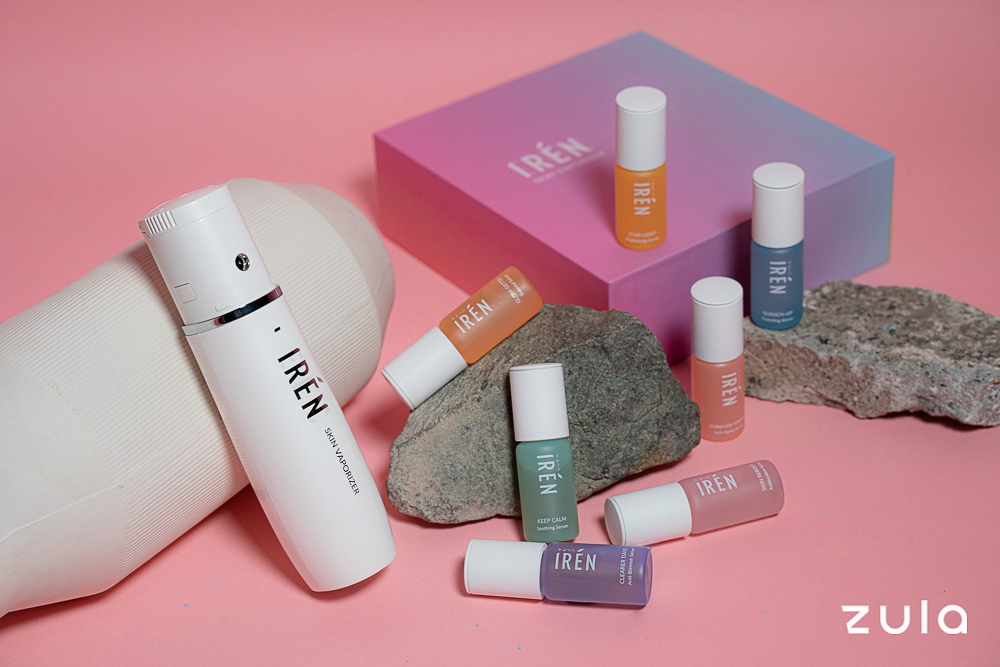 It's a huge plus that each of them comes in cute little bottles in pretty colours. Leave them on your work desk together with the Skin Vaporizer Nano Face Spray for a midday pick-me-up. A quick spritz to dispense the product, which absorbs in seconds and leaves your skin feeling deeply hydrated, and you're good to go no matter what situation you're in.
Check out and shop IRÉN Skin's full range of products at Ikeda Spa (Bukit Timah), Face Shower Bar (Citylink Mall) or online. If you're curious about which of the 7 serums will best suit your skin, find out for yourself by taking a quiz via the link below:
This post is brought to you by IRÉN.
Product photography by Huy Pham.
Also read:
Dating App Fatigue: Young Singaporeans Who Are All Swiped Out On Tinder Share Their Stories