Prettiest Tokyo Cafes Near Shopping Districts
From thrifted clothing to random gadgets you never knew you needed, Tokyo has it all. If you're headed there in winter, a day out shopping can leave your feet aching and tummy growling. Making a pit stop at a cafe to stay warm and fuel up is a natural step in the itinerary.
These aesthetic Tokyo cafes are close to popular shopping districts, and they serve up an assortment of hot beverages and bites. Some come outfitted with blankets, hammocks and even a foot bath to thaw your frozen feet.
Here are 10 of the prettiest cafes that fit the bill.
1. Flipper's Good Time Pancake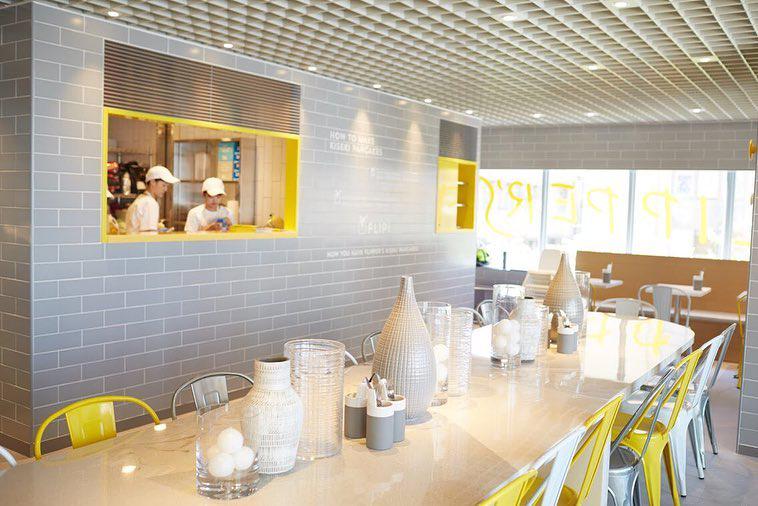 Tucking into a stack of fluffy souffle pancakes has become a must-do when in Japan. Flipper's is one of the most popular pancake cafes in the country, with 10 outlets peppered around tourist hotspots like Shibuya, Shimokitazawa and Jiyugaoka.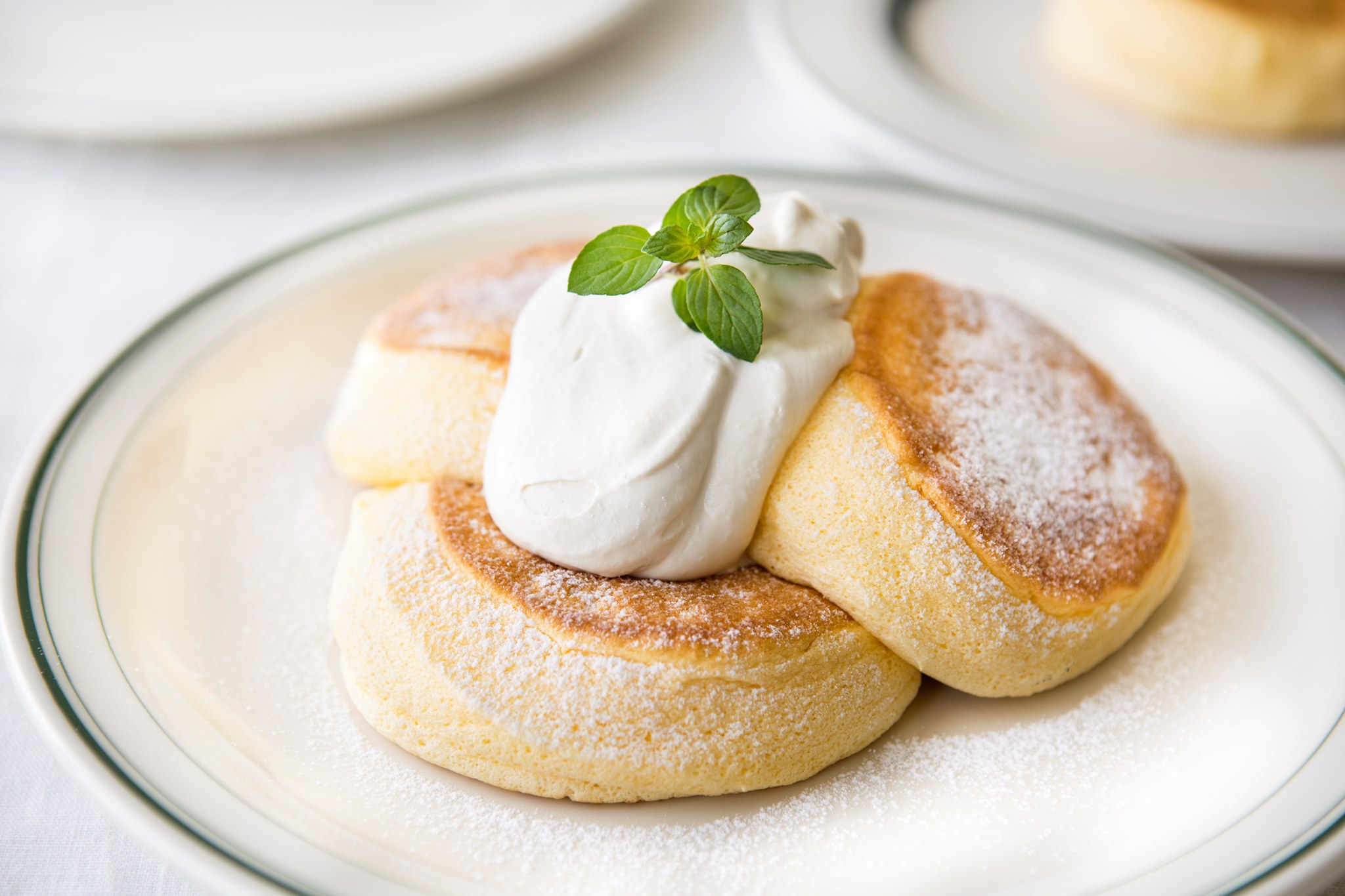 The cafe's grey, white and yellow colour scheme will make you feel like you've stepped into a modern home. Before you dig into the fluffy pancakes topped with maple-flavoured buttercream, be sure to give the plate a little shake and take plenty of Boomerangs.
Nearest shopping districts: Jiyugaoka, Shibuya, Shimokitazawa
Address: Find the full list of outlets in Tokyo on its website
Opening hours: 11am to 9pm (Mondays to Sundays)
Website | Facebook | Instagram
2. Gomaya Kuki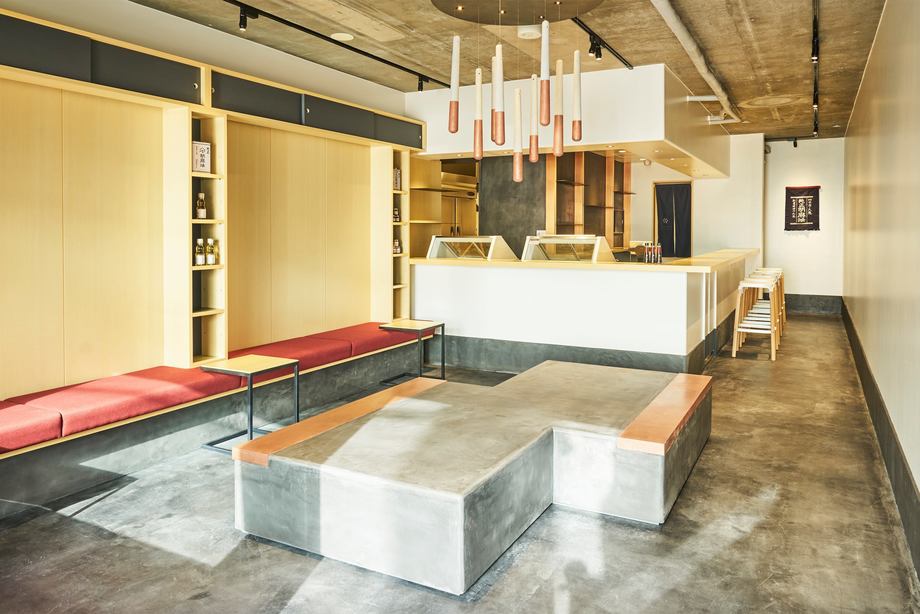 Gomaya Kuki's sleek interiors make it a minimalist's dream. Concrete floors and coffee tables are contrasted with pops of colour for a cosy-meets-industrial vibe.
At Gomaya Kuki, the spotlight is on its sesame ice cream. Order the black and white sesame ice cream, which is said to contain 9,000 sesame seeds per cup, for a cool yin-yang Instagram snap. If you'd prefer to sip on something hot at the same time, try the unique coffee red bean soup, which comes with a scoop of ice cream in the centre.
Nearest shopping district: Harajuku
Address: 4-6-9 Jingumae, level 1, Minami Harajuku Building, Shibuya-ku, Tokyo 150-0001, Japan
Opening hours: 10am to 6pm (Mondays to Sundays)
Website | Facebook | Instagram
3. Ryogoku Terrace Cafe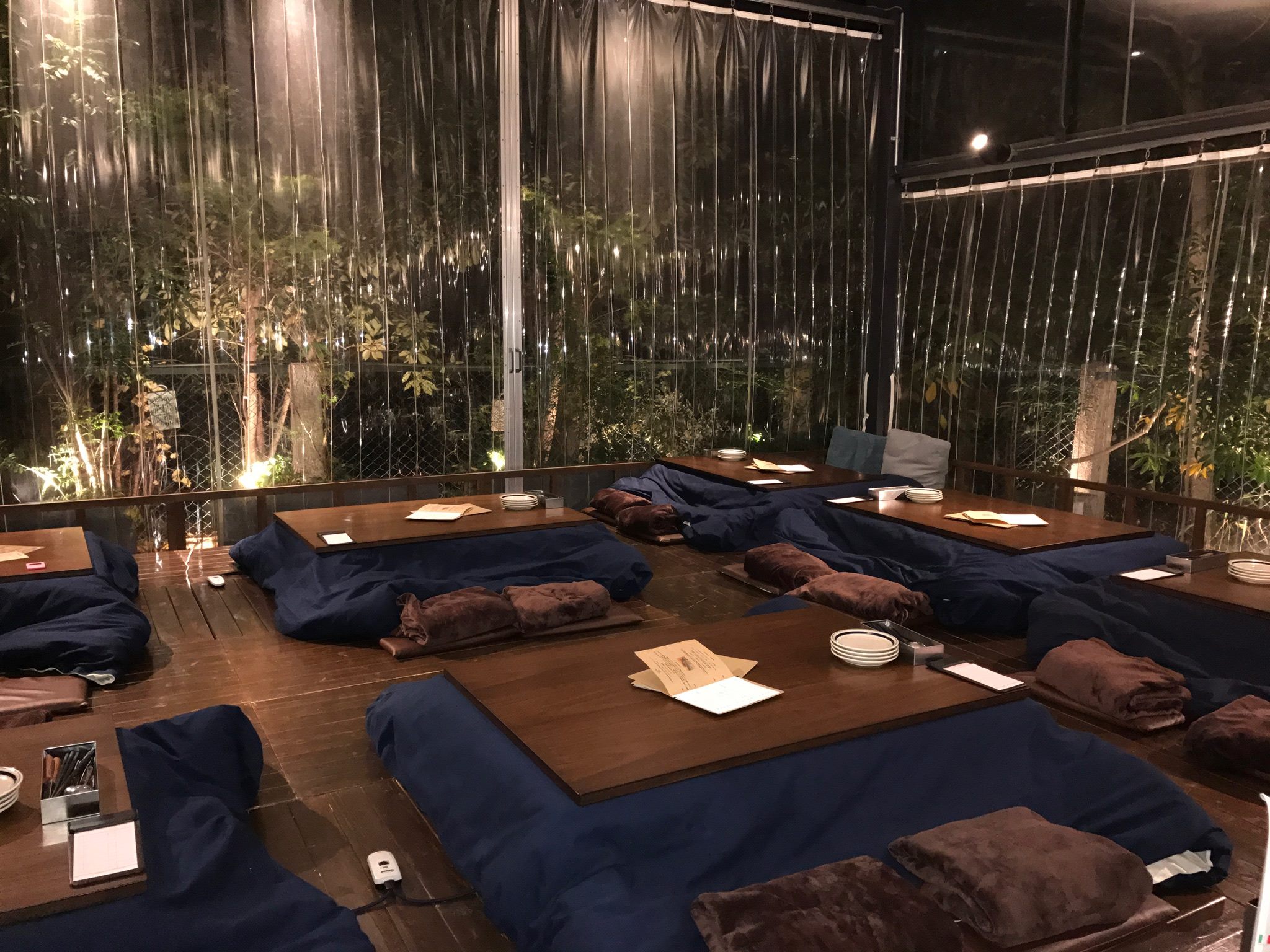 Nestled in Kyu-Yasuda Garden, Ryogoku Terrace Cafe is surrounded by nature all year round. In winter, the terrace transforms into a kotatsu dining experience, a Japanese tradition where thick blankets are draped between a low table frame and tabletop to keep you toasty.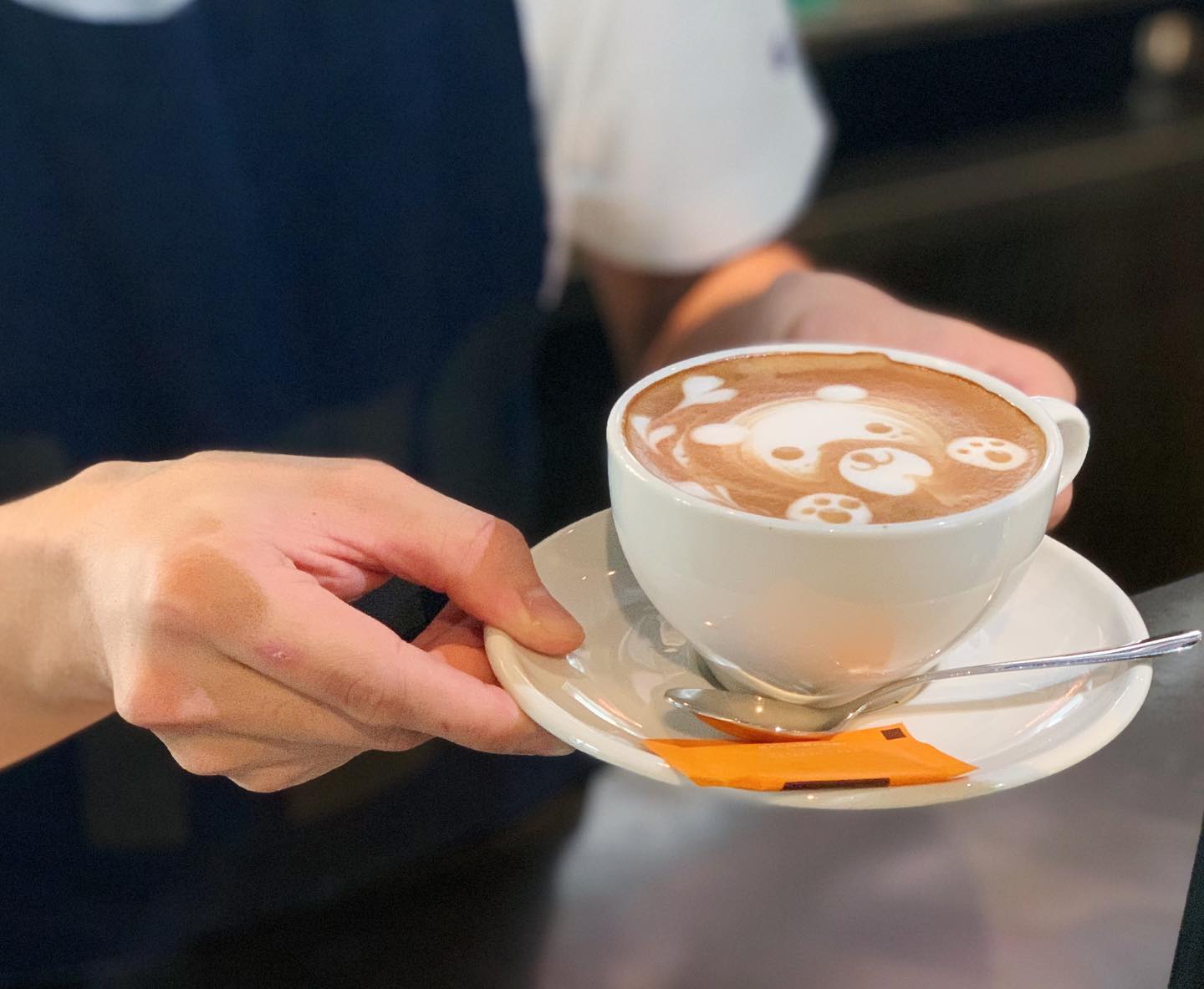 The cafe incorporates seasonal flavours into its bistro dishes and house-made desserts for a Japanese twist. You'll want to snuggle up and enjoy a hot cuppa joe with a cute bear on its foamy surface in between shopping for tech goods at Akihabara.
Nearest shopping district: Akihabara
Address: 1 Chome-12-21 Yokoami, Sumida City, Tokyo 130-0015, Japan
Opening hours: 11.30am to 11pm (Mondays to Fridays) | 7am to 11pm (Saturdays and Sundays)
Website | Facebook | Instagram
4. Cafe ASAN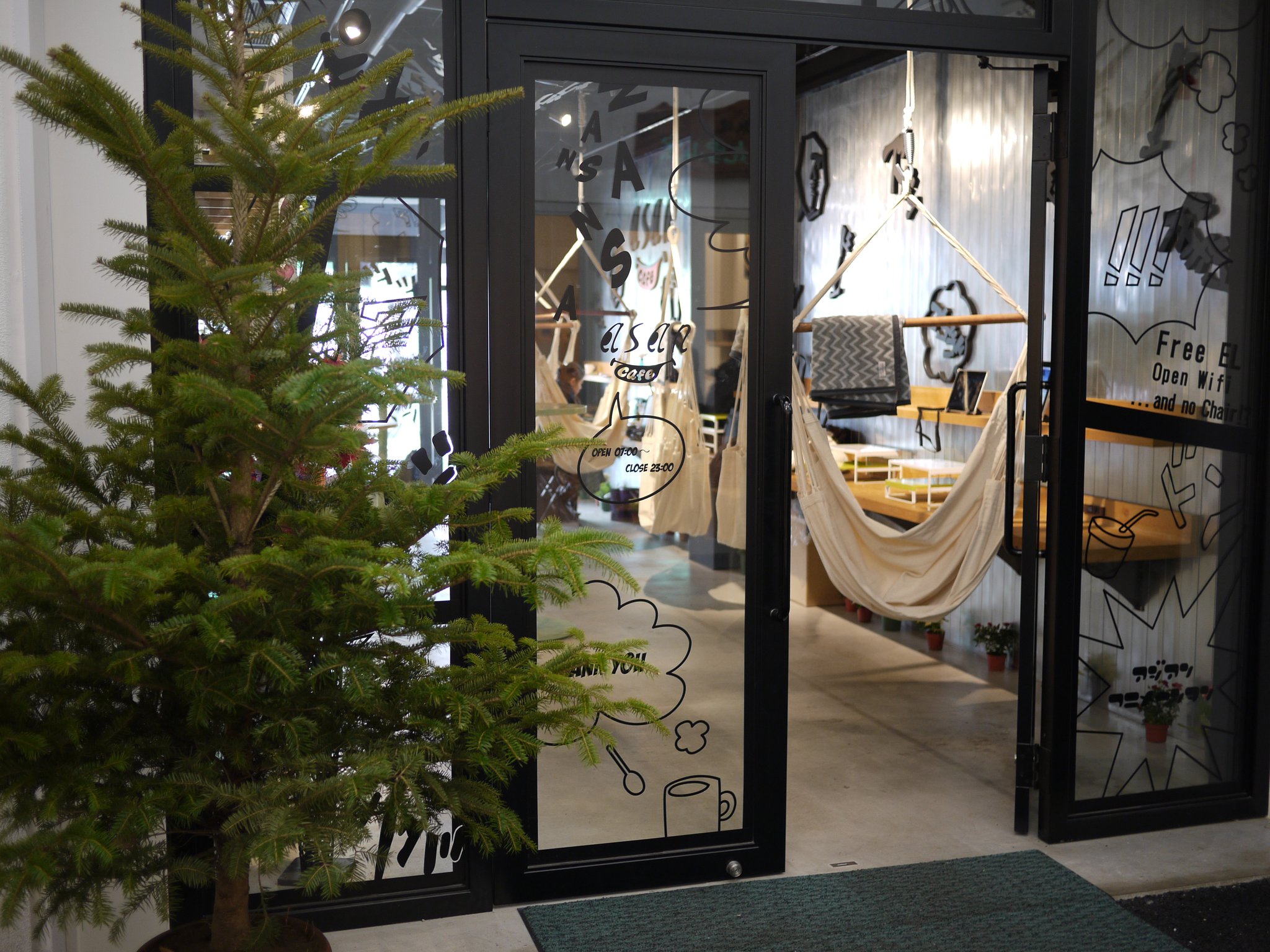 With 6 hammock-style chairs, power points for your devices and free Wi-Fi, Cafe ASAN was made for the hygge-obsessed digital generation. Anime and manga fans will also appreciate the comic-style illustrations on the cafe's walls and glass doors.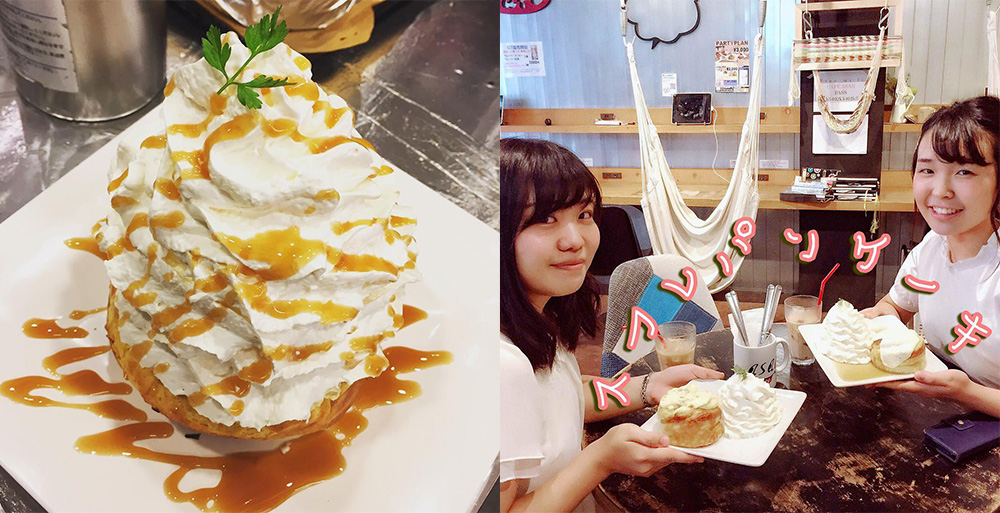 Cafe ASAN serves up a range of coffee, tea and light meals, but the real draw is its made-to-order souffle pancakes. Smother these puffy delights in whipped custard cream and enjoy your well-deserved shopping break.
Nearest shopping district: Akihabara
Address: 5 Chome-9 Ueno, 2k540 Aki-Oka Artisan, Taito City, Tokyo 110-0005, Japan
Opening hours: 11am to 7pm (Thursdays to Tuesdays) | Closed on Wednesdays
Website | Facebook | Instagram
5. Cafe Stay Happy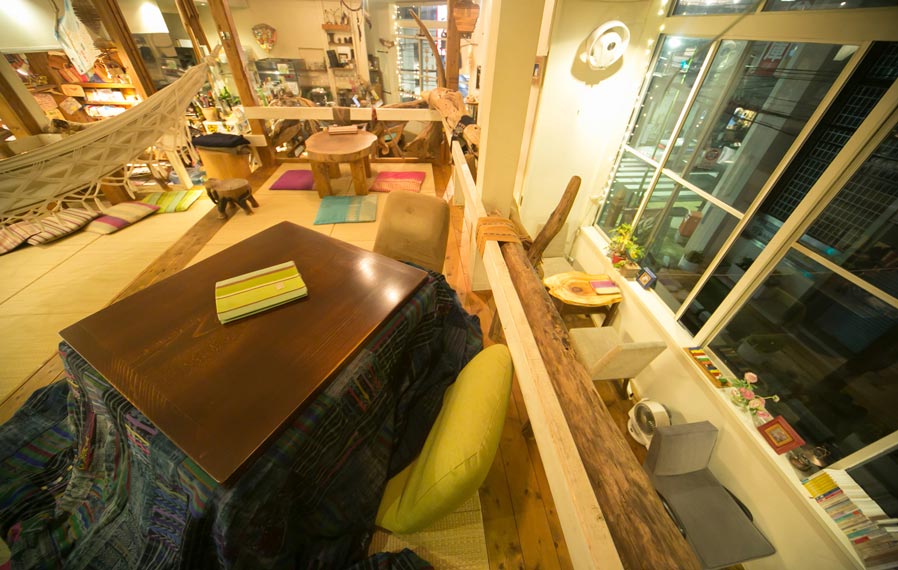 Here's a cafe for the homebodies at heart. Located in Shimokitazawa, an area known for its thrift shops, Cafe Stay Happy has hammocks, kotatsu and numerous communal tables, making it the perfect pit stop when you need a break. The warm, cosy setting will make you want to stay for hours.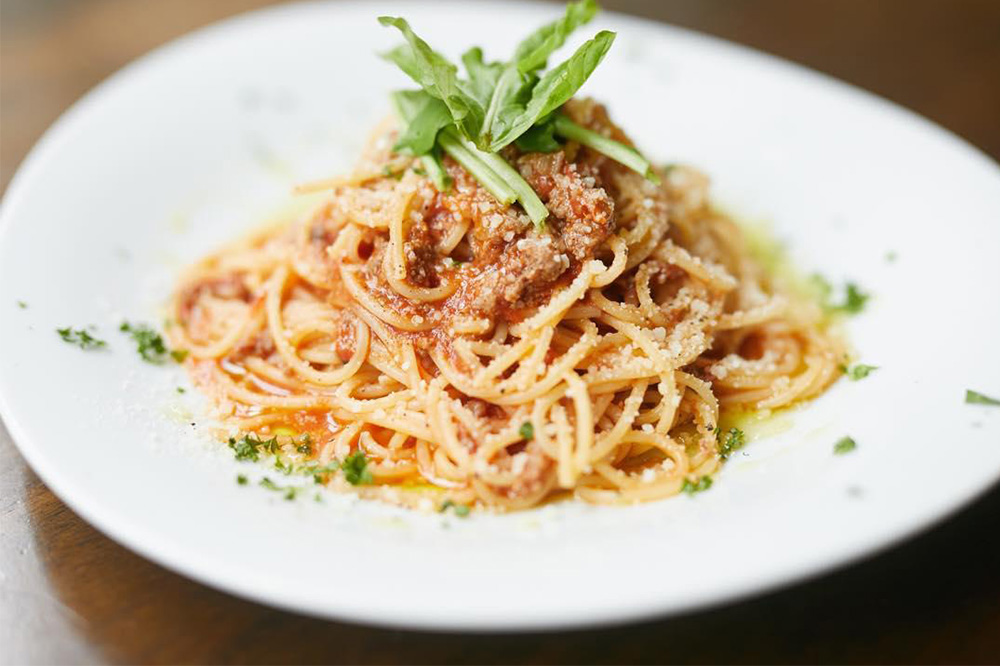 Its vegan-friendly menu consists of an assortment of organic dishes like bean croquette, salad and pasta. If you have a sweet tooth, have a slice of chocolate or banana cake to end off your meal.
Nearest shopping district: Shimokitazawa
Address: 2 Chome-29-14 Daizawa, Setagaya City, Tokyo 155-0032, Japan
Opening hours: 1pm to 10pm (Mondays, Wednesdays to Saturdays) | 1pm to 9pm (Sundays) | Closed on Tuesdays
Website | Facebook | Instagram
6. Sakurai Japanese Tea Experience
A modern interpretation of a Japanese teahouse, Sakurai's intimate space is an ideal spot to rest and fuel up. You'll be served by tea masters in laboratory-style coats, as if you're in a contemporary apothecary.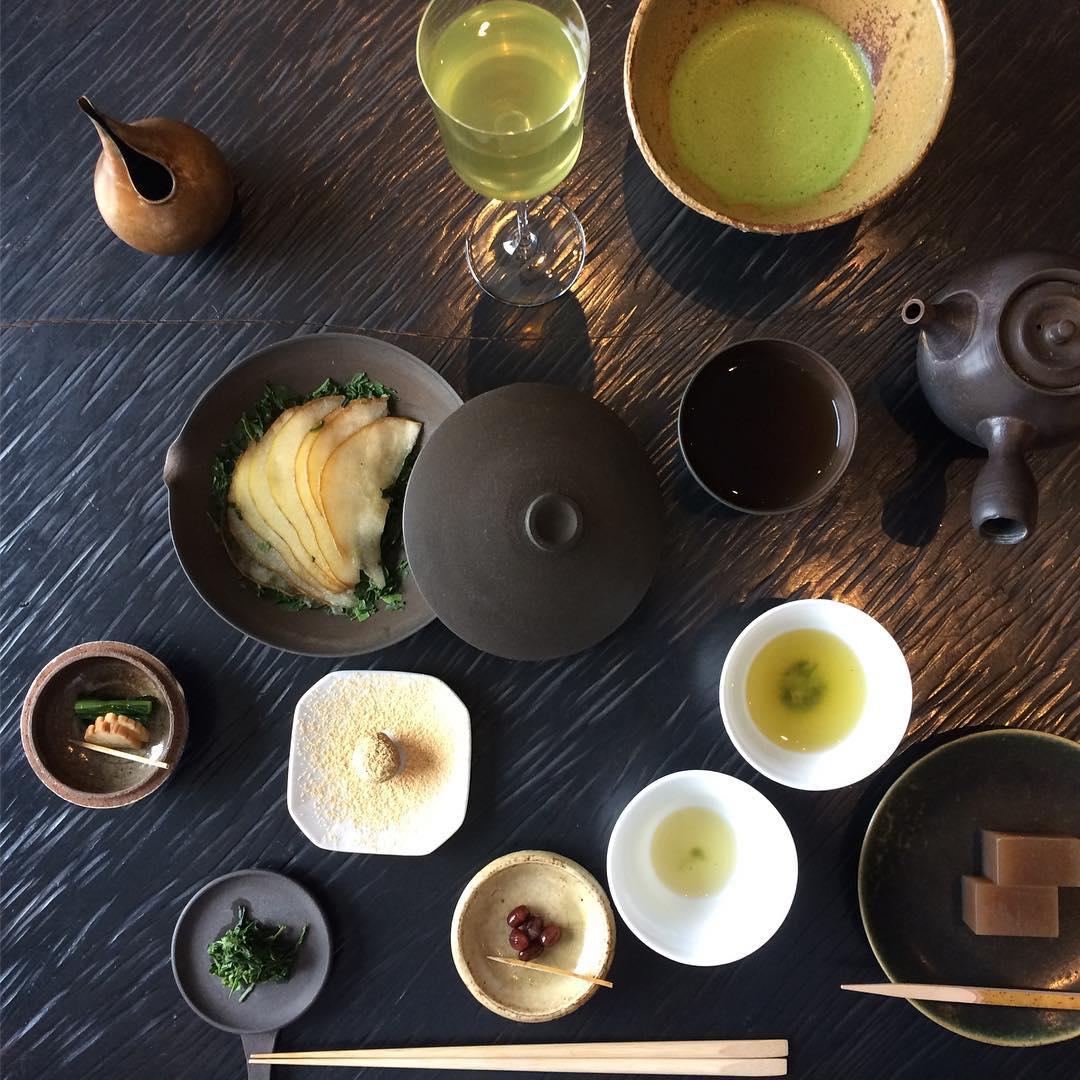 Opt for Sakurai's tea course to sample a variety of unique tea blends and enjoy some wagashi (Japanese sweets) while you're there. If you need some alcohol to keep warm, order a beer with matcha or sencha-infused gin.
Nearest shopping district: Aoyama
Address: 5 Chome-6-23 Minamiaoyama, #05-00, Spiral Building, Minato City, Tokyo 107-0062, Japan
Opening hours: 11am to 11pm (Mondays to Fridays) | 11am to 8pm (Saturdays and Sundays)
Website | Facebook | Instagram
7. Aoyama Flower Market Tea House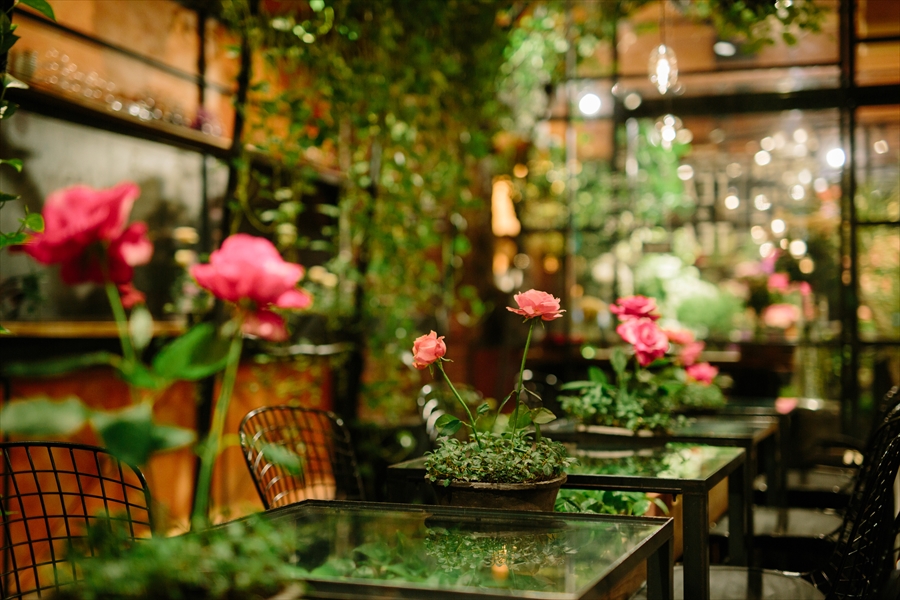 Built to mimic a greenhouse, Aoyama Flower Market Tea House is a gorgeous cafe hidden within a flower shop that lets you stop and smell the roses no matter the season. Fresh blooms and lush greenery fill the space, so don't forget to take loads of snaps for the 'gram.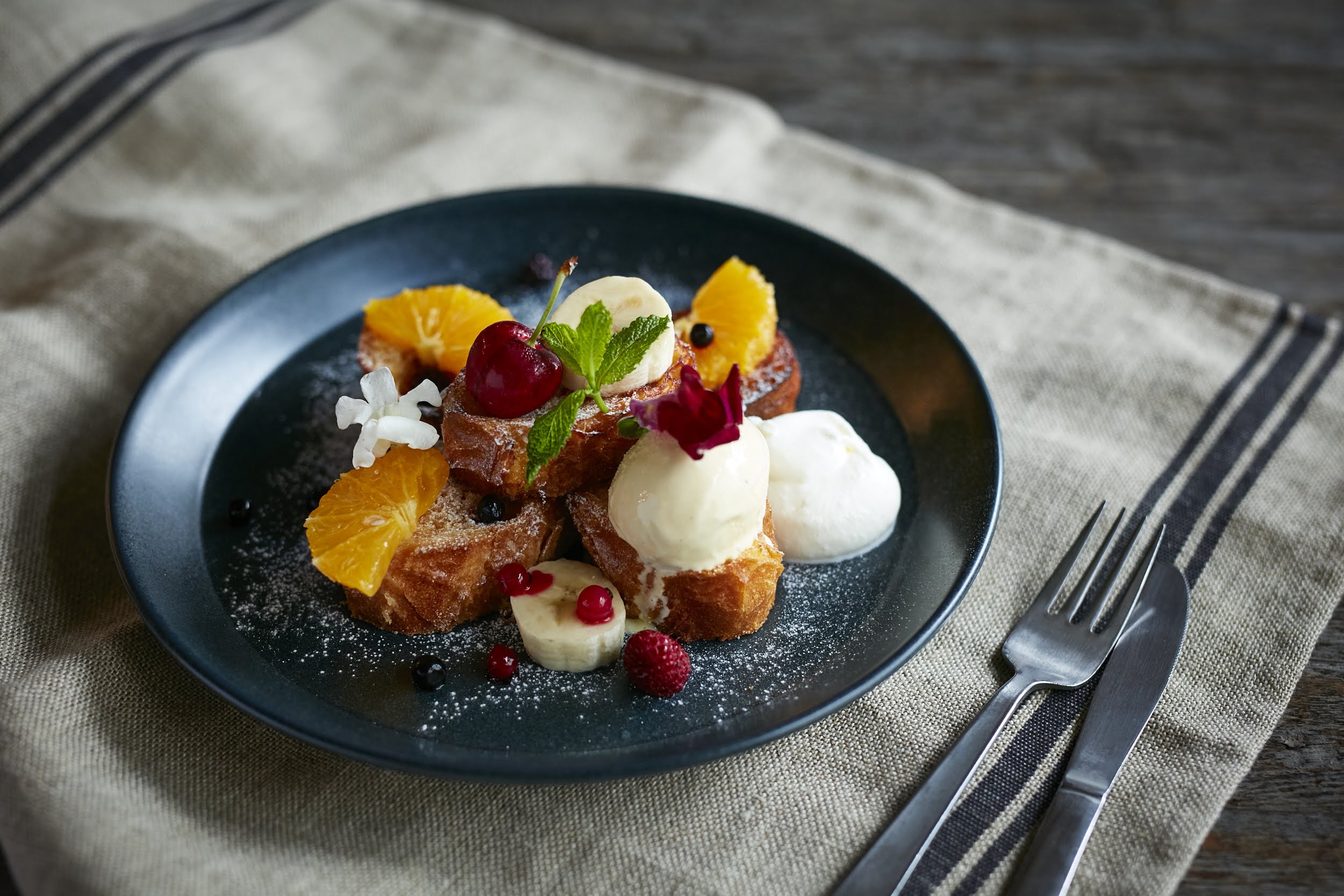 The teahouse serves a range of herbal teas infused with spearmint and rosemary. If you're feeling peckish, a plate of french toast with edible petals and seasonal fruits should hit the spot.
Nearest shopping district: Aoyama
Address: 1 Chome-1-24 Kichijoji Minamicho, Musashino, Tokyo 180-0003, Japan
Opening hours: 10am to 9pm (Mondays to Sundays)
Website | Facebook | Instagram
8. Temari No Ouchi Cat Cafe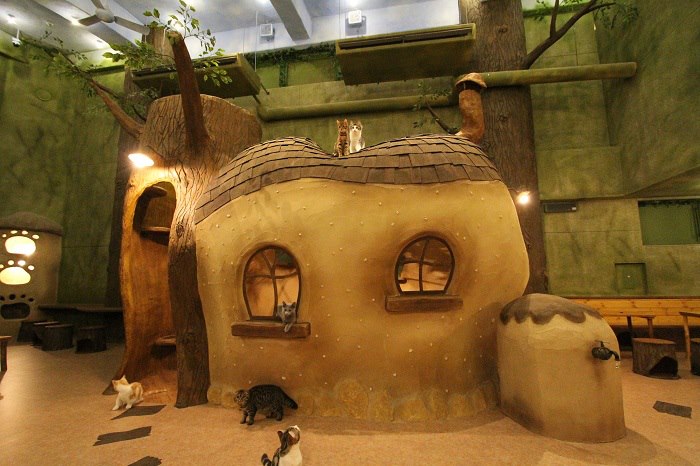 Singapore has no shortage of cute cat cafes, but in the Tokyo winter, it'd be nice to nuzzle up against a furry feline too. Temari No Ouchi Cat Cafe is home to more than 20 cats, and its whimsical interior looks like it was taken straight from a Studio Ghibli film.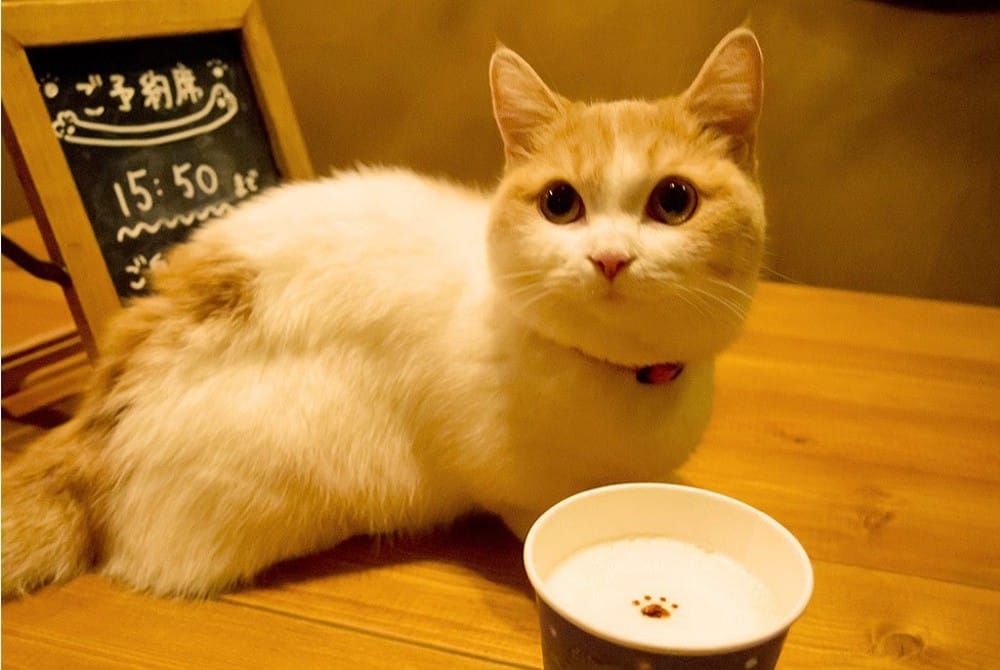 Enjoy soft scones with a cat face printed on the top, or sip on a latte dusted with a tiny cocoa powder paw print as you lounge with the kitties.
Nearest shopping district: Musashino
Address: 2 Chome−13−14 Kichijoji Honcho, Musashino, Tokyo 180-0004, Japan
Opening hours: 10am to 9pm (Mondays to Sundays)
Website | Facebook | Instagram
9. Hogurest
There's lots to see and do around Ueno, but a day of exploration can take a toll on your legs. Check yourself into Hogurest to rest your aching feet in its onsen-like foot bath (known as ashiyu) where you can also enjoy a range of teas to warm you up.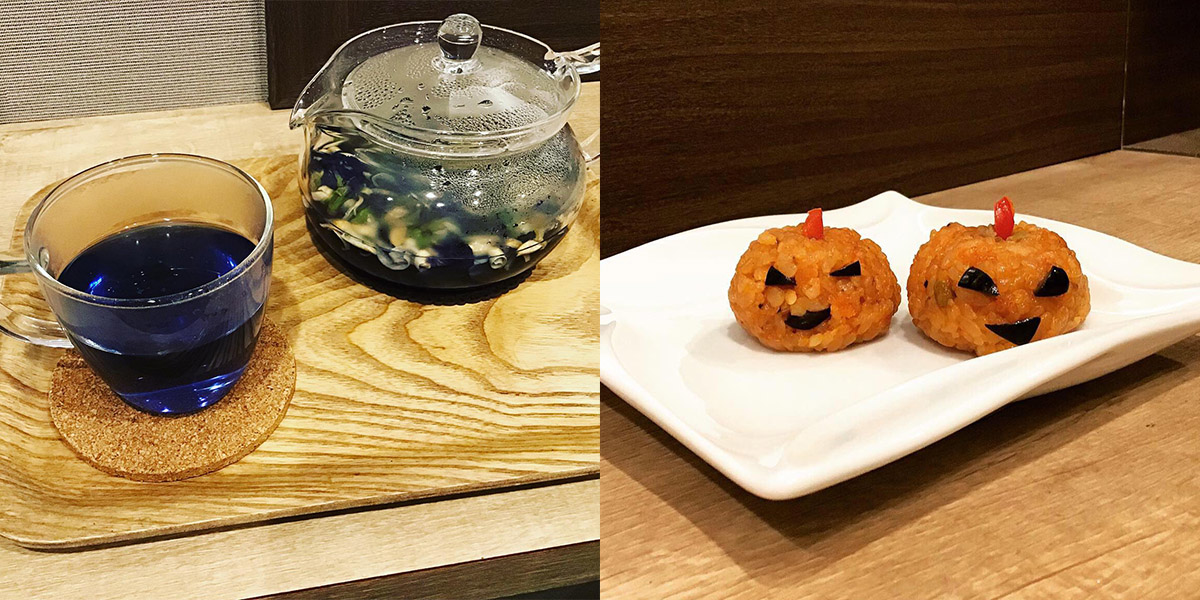 Make yourself comfortable in one of the chairs around the circular tub, and try the fermented herbal tea for a quick detox. You can also order from their organic menu, which offers gourmet popcorn and pumpkin rice balls made specially for Halloween.
Nearest shopping district: Ueno
Address: 4-8-5 Taito, 3F T & T Okachimachi Building, Taito-ku, Tokyo 110-0016, Japan
Opening hours: 10.30am to 10pm (Mondays to Sundays)
Website | Facebook
10. Dandelion Chocolate, Factory & Cafe Kuramae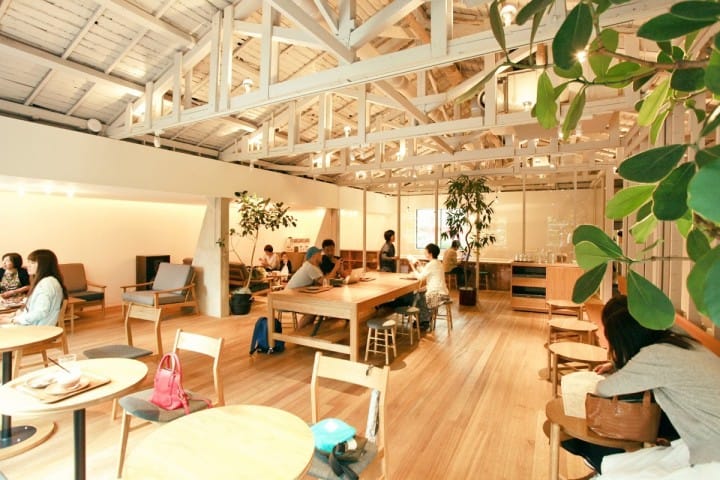 A brand hailing from San Francisco, Dandelion Chocolate set up shop in Kuramae in 2016. The warm lighting, wooden furnishings and potted plants are giving us major Terrace House vibes.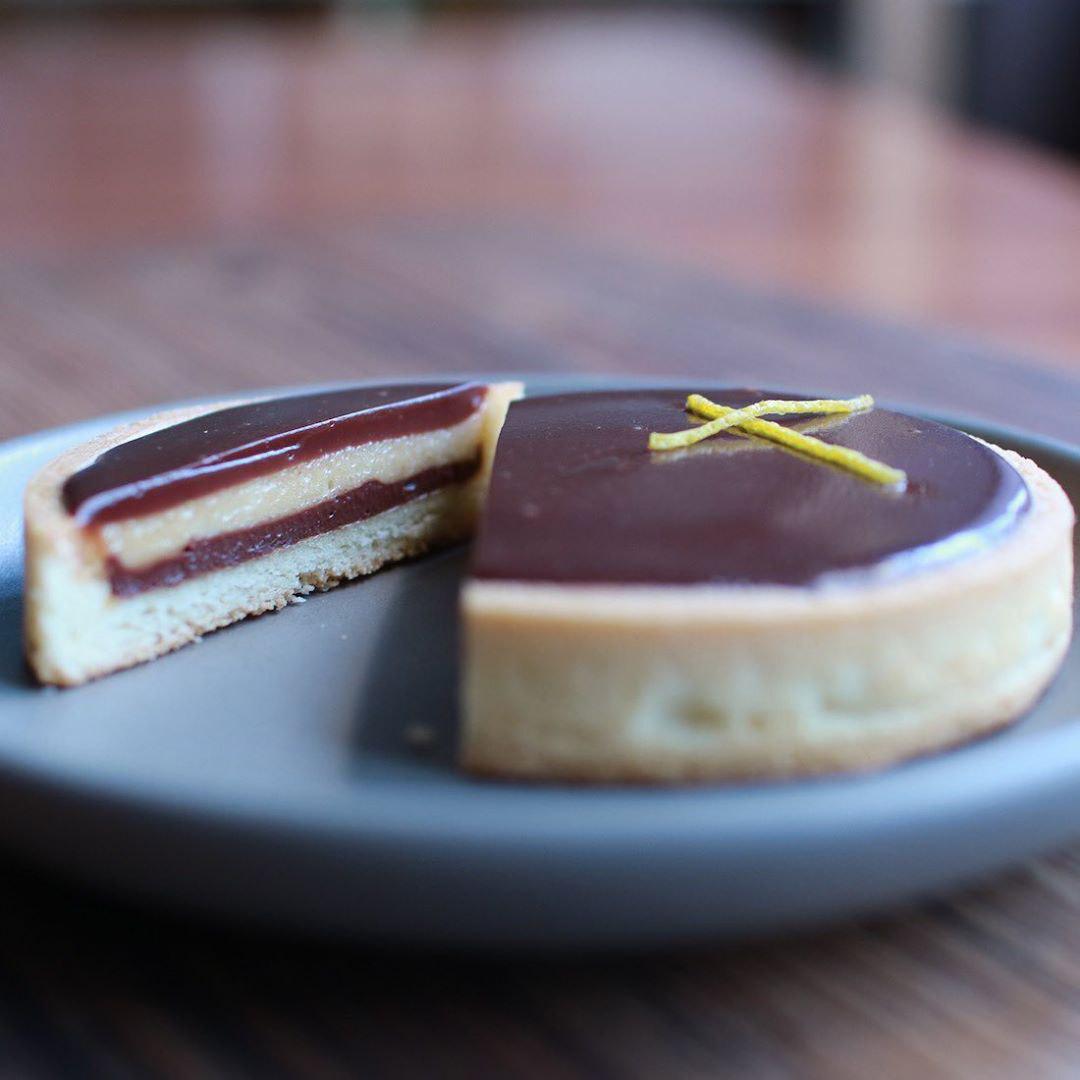 Dandelion Chocolate's "bean to bar" philosophy is something it holds dear. It produces handmade chocolate in small batches for its chocolate bars, green tea-flavoured hot chocolate and cocoa-infused desserts.
Nearest shopping district: Kuramae
Address: 4 Chome-14-6 Kuramae, Taito City, Tokyo 111-0051, Japan
Opening hours: 10am to 8pm (Mondays to Sundays)
Website | Facebook | Instagram
KOSÉ SEKKISEI Essential Soufflé
If you're planning a trip to Tokyo in December, these cafes offer treats and blankets to help you stay warm in winter. But when the temperature dips, you will also need a moisturiser to protect your skin against harsh winds and low humidity levels.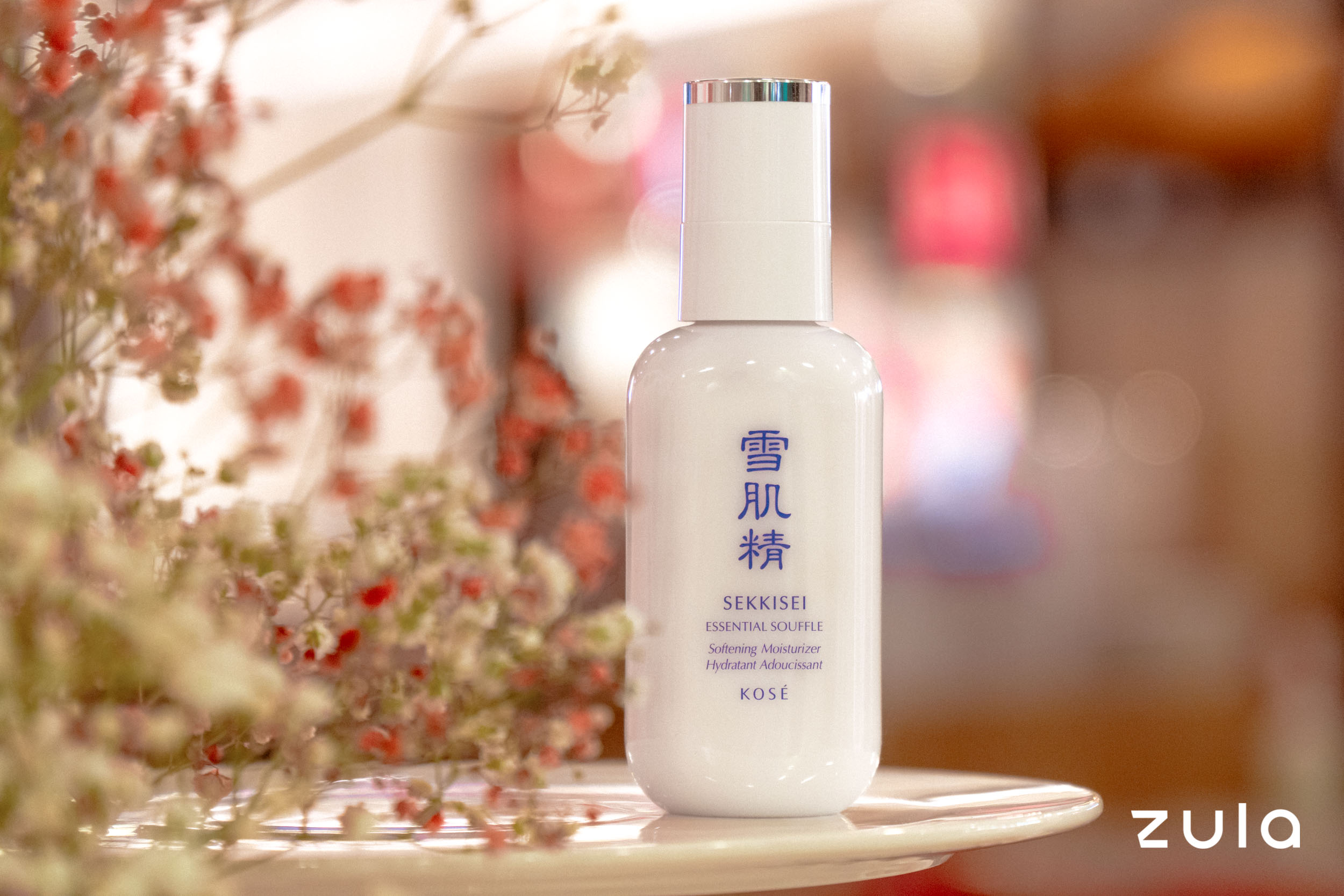 A moisturiser like Essential Souffle is made to soothe and hydrate dry skin. It's not edible like its name suggests, but what it does is leave your skin feeling soft and fluffy like a souffle.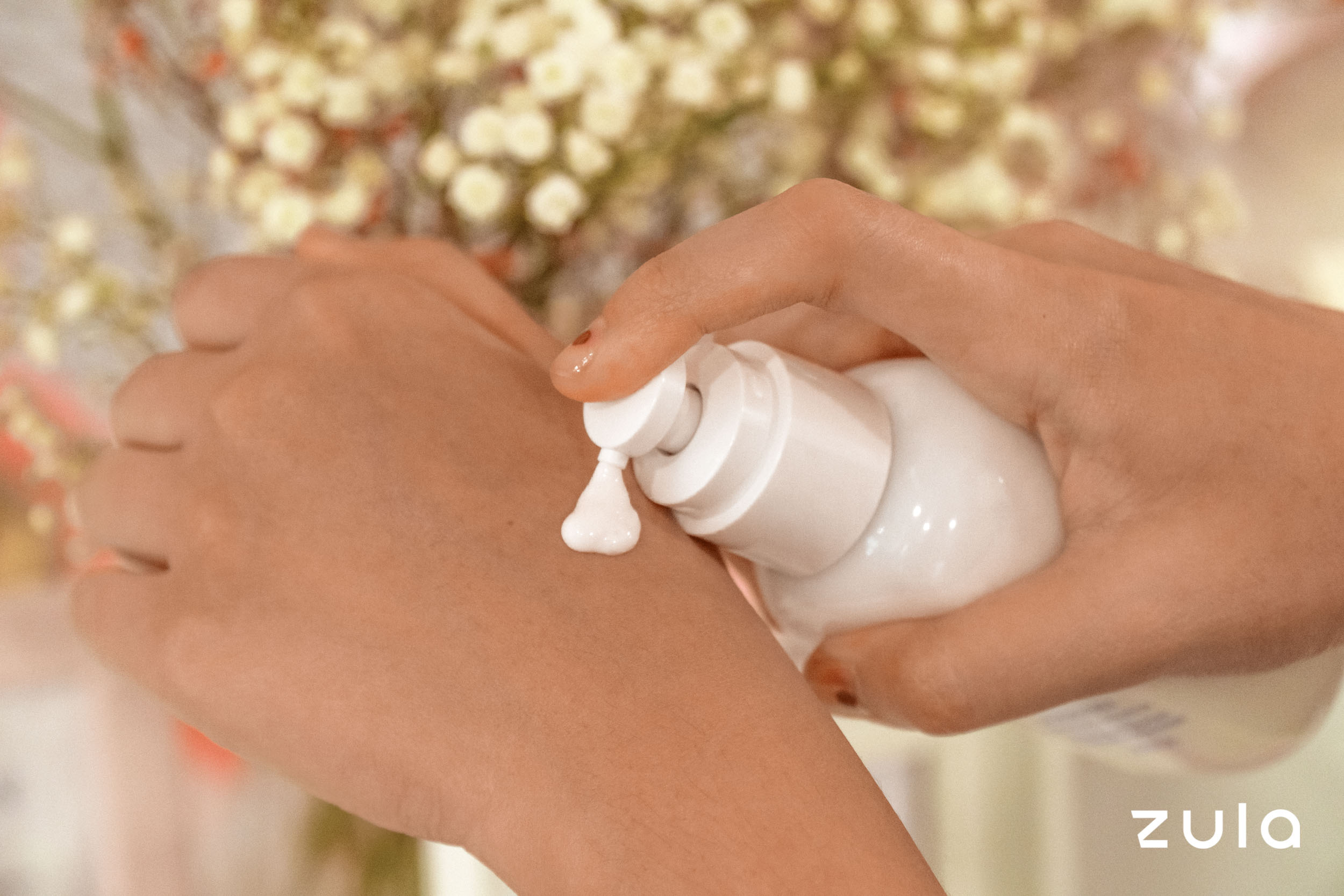 This light lotion uses angelica extract to promote blood circulation and gromwell root extract to calm the skin. It also contains skin-softening sesame oil, so you can apply this moisturiser on your face, neck and other parched areas that need a boost of hydration.
SEKKISEI x Miam Miam's Pink Ichigo Souffle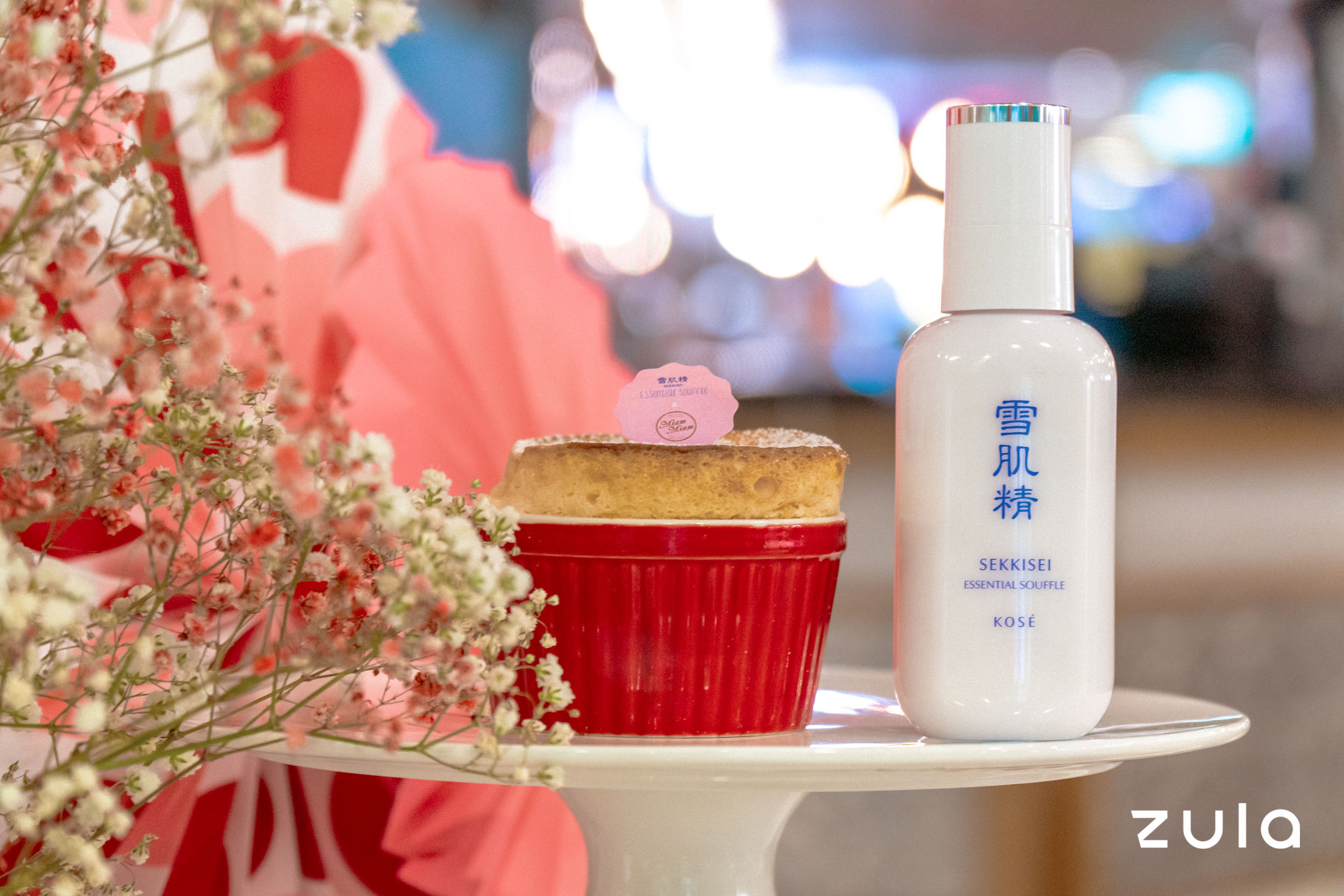 Kosé has also teamed up with French-Japanese cafe Miam Miam to create a limited-edition strawberry chocolate Pink Ichigo Souffle.
If you picked up some Japanese from anime, you'll know that ichigo translates to "strawberry". However, "go" also means "guard", which ties back to the moisture-locking properties of the SEKKISEI Essential Souffle.
From now till 31 October 2019, purchase a bottle of SEKKISEI Essential Souffle and you will receive 3 skincare gifts from Kosé as well as a 1-for-1 souffle from Miam Miam.
This post is brought to you by Kosé.
Zula photography by Sebastian Tan.