Toy Story Sneakers And Tees
Reebok and BAIT have collaborated to release Toy Story-themed sneakers and tees that will let you relive your childhood memories.
BAIT is a sneaker and streetwear retailer with stores in the United States and Japan. Apart from being a multi-brand retailer, the label also produces its own streetwear items and collaborates with other companies such as Reebok, ASICS and Onitsuka Tiger on new sneakers and apparel.
You can purchase the Toy Story apparel now on BAIT's website. Prices range from US$24 (~S$33.29) to US$70 (~S$97.10). The sneakers are estimated to be released on 12 June 2020 at 12pm, Singapore time, and will retail for US$200 (~S$277.11).
Sneakers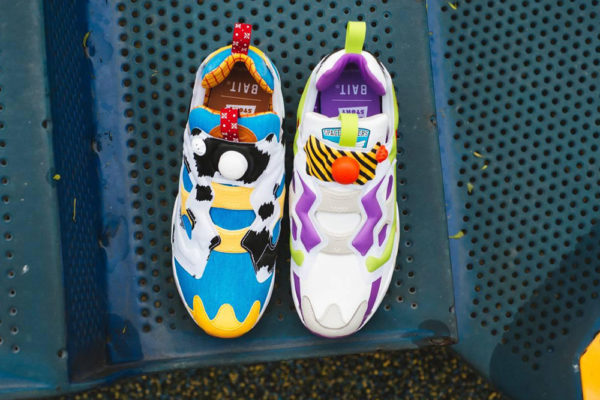 The mismatched Reebok Instapump Fury sneakers will keep Woody close to his BFF, aka Buzz Lightyear, at all times. 
One shoe is inspired by the colours on Woody's uniform—the cow-print panels following his iconic vest, the blue mimicking his cowboy jeans and the plaid inner lining after his top.
The other shoe looks exactly like Buzz Lightyear's Space Ranger uniform, with purple and green streaks across a white canvas background.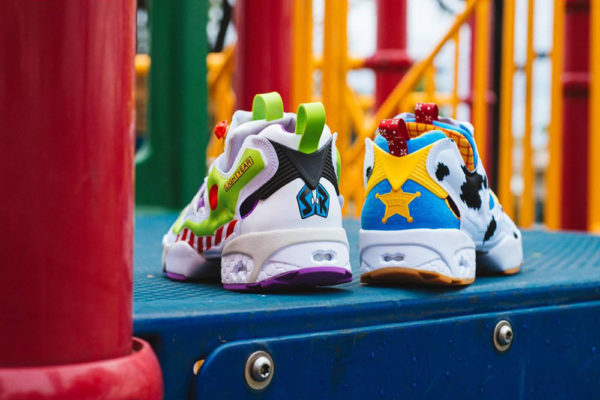 The heel counter of the Buzz Lightyear sneaker dons a 'SR' logo that bears some similarity to the original Space Ranger logo on Buzz's uniform, while Woody's features his precious sheriff badge.
Also read:
SPAO x Toy Story Collection Has Sweaters, Hoodies & Pyjamas To Take You To Infinity And Beyond
Tees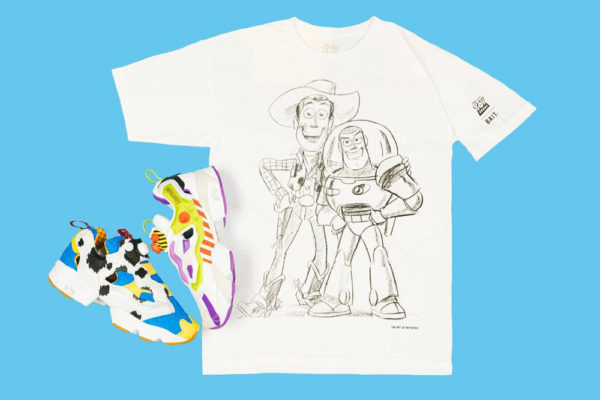 The collection also has Toy Story t-shirts if you want something to go with your Toy Story kicks. The first design is a basic white tee with pencil-like sketches of Woody and Buzz Lightyear.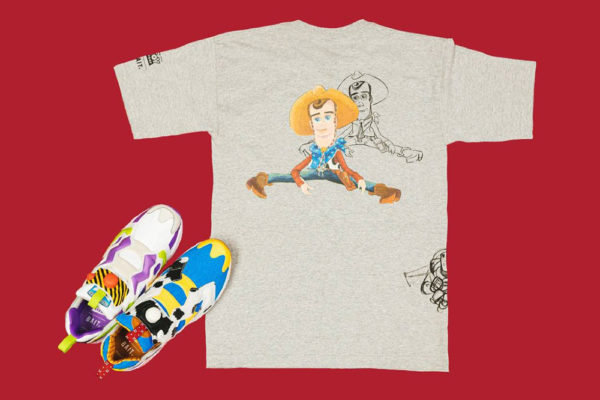 Woody takes centre stage on this t-shirt with dual Woody illustrations, one in colour and another as a sketch, while Buzz Lightyear peeks on from the side.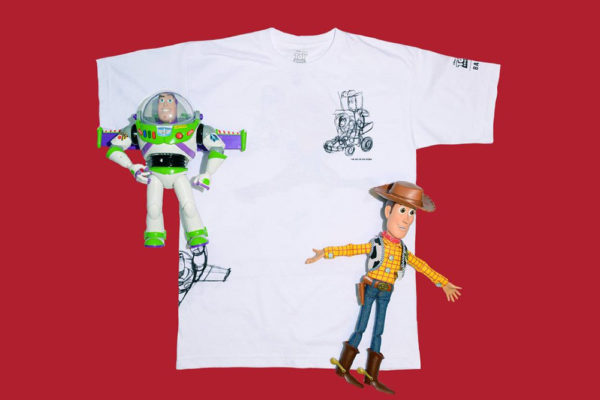 The last design is perfect for Toy Story fans with minimalist tastes. The BFFs appear as black pencil drawings with Woody riding trusty RC and Buzz Lightyear barely showing himself.
Toy Story Sneakers And Tees Let You Relive Your Childhood
The Toy Story sneakers will only be available for purchase in BAIT stores in Shibuya and Osaka. International customers can try entering the online raffle on BAIT's website for a chance to purchase the awesome kicks. The winners for the raffle will be decided on 12 June 2020, so act fast.
Also read: 
Innisfree X Disney Toy Story Beauty Collection Is One For The Big Kids
All images courtesy of BAIT