UNIQLO Pokemon Meets Artist Collection
As we're anticipating the new Pokemon Brilliant Diamond, Shining Pearl and Arceus games releasing at the end of this year, it's time to stock up on Pokemon merch to get us hyped. UNIQLO has collaborated with artists Meguru Yamaguchi and James Jarvis to bring us the Pokemon Meets Artist collection with artsy yet subtle designs, in tees and long sleeve shirts.
Tees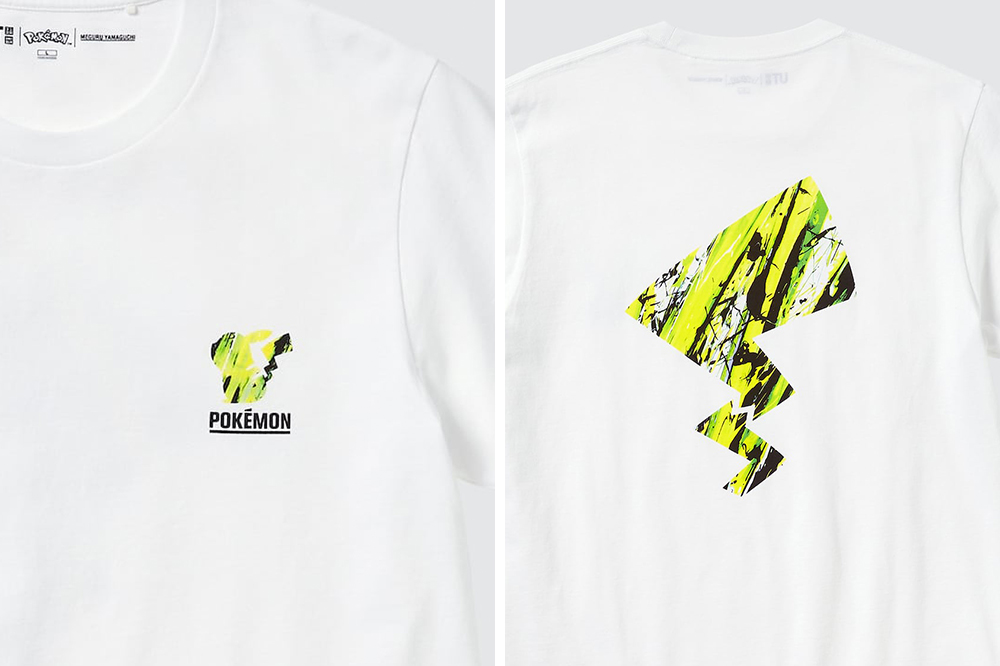 Featuring our favourite Pokemon mascot, the first Pikachu tee in this collection outlines a silhouette of the electric Pokemon in striking yellow and black colours. The back of the tee highlights Pikachu's zig-zag tail, giving off the illusion of it belonging to the wearer.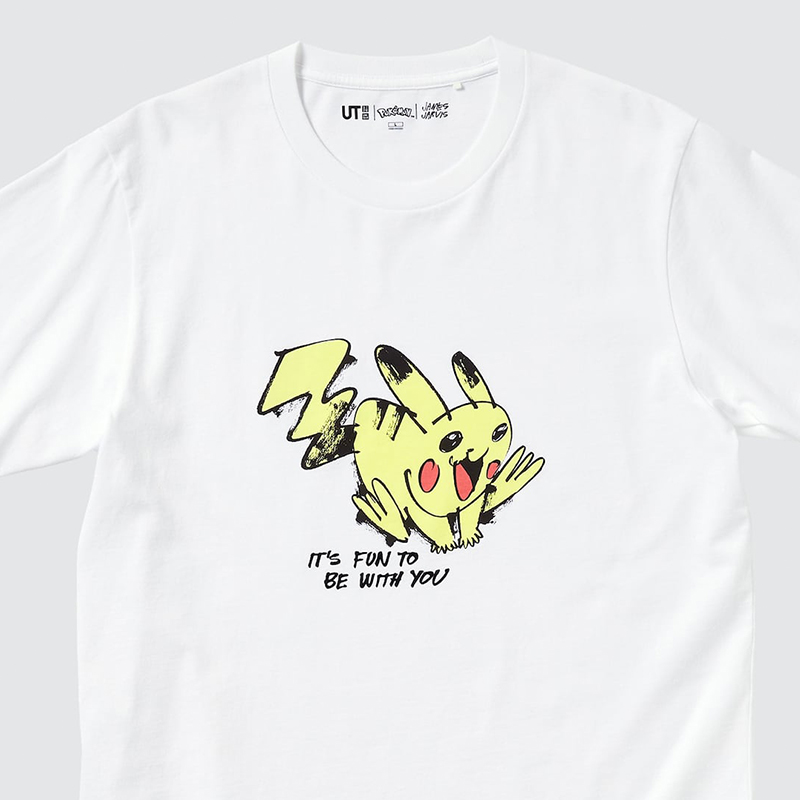 There's a second Pikachu tee that takes on a more playful graphic design of Pikachu running about. The phrase "it's fun to be with you" is emphasised below Pikachu, suggesting the idea of companionship while we're out on an adventure, just as how Pikachu accompanies Ash.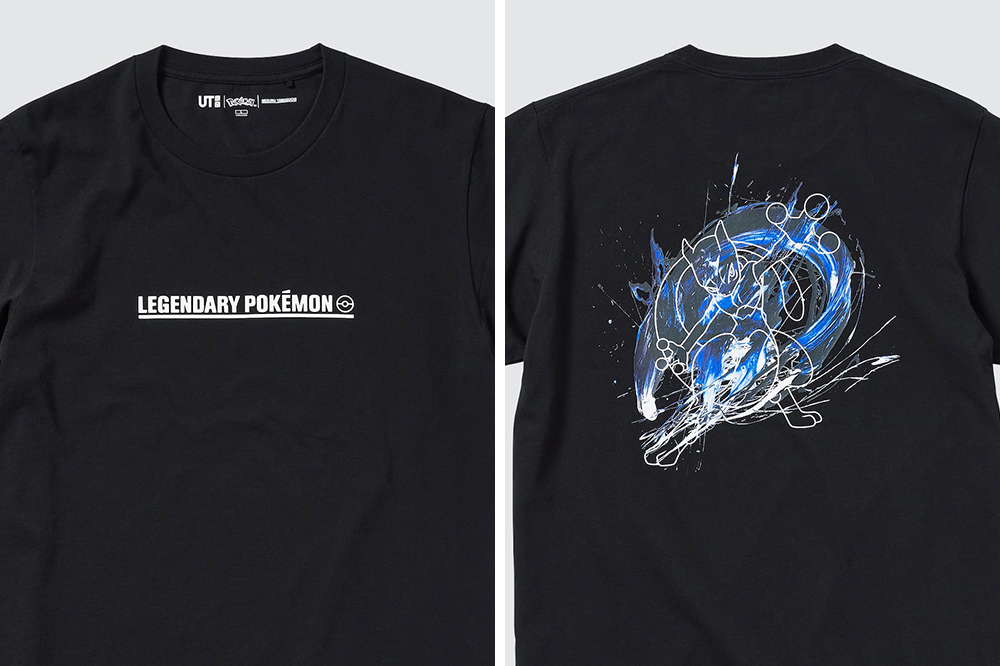 In 2019, Pokemon released a remake of the first "Mewtwo Strikes Back" movie on Netflix which originally came out in 1998. In this emotional and action-packed movie, Mewtwo proves to us why it deserves the title as one of the best legendary Pokemon to exist. 
Show off your love for Mewtwo in this black tee, highlighting Mewtwo's psychic powers in a splash of blue colours.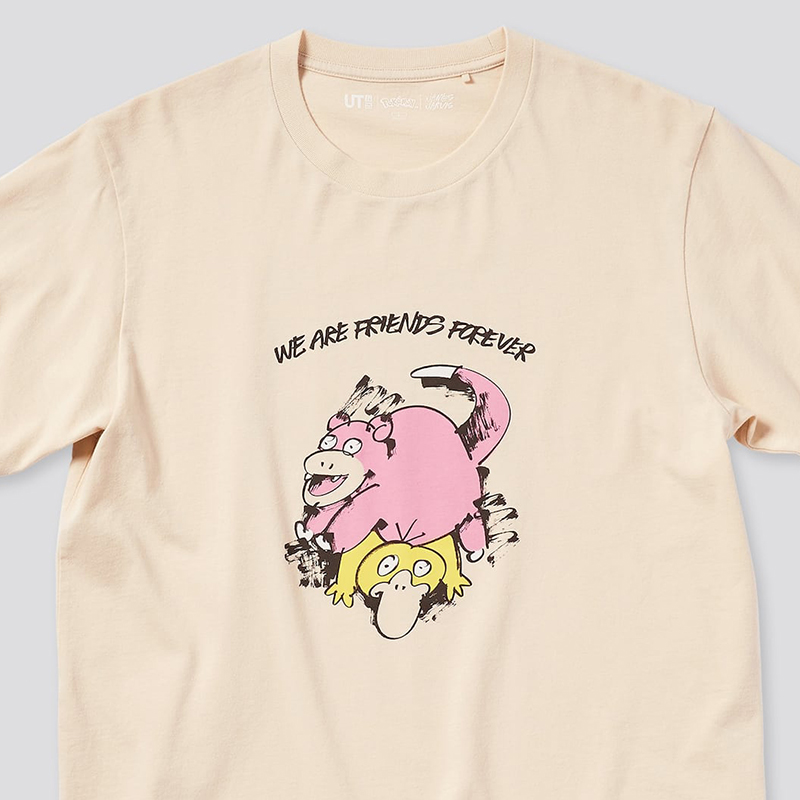 As Water-type Pokemon, it's safe to assume that the chances of Slowpoke and Psyduck being BFFs are quite high. In this cream-coloured tee with the phrase "we are friends forever", Psyduck appears to be crushed under the weight of a very excited Slowpoke.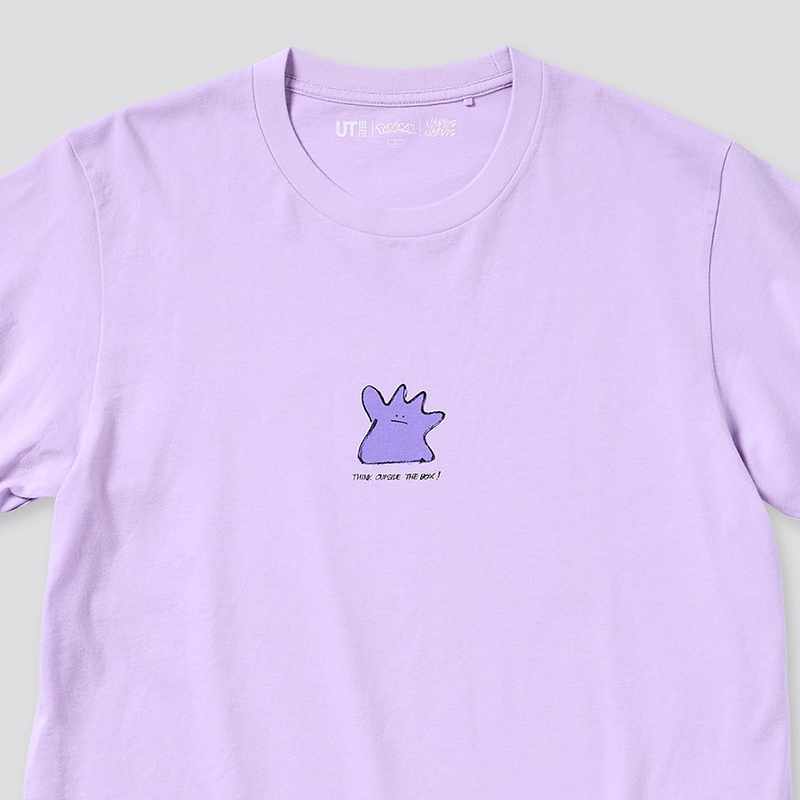 Go for the soft-girl look with the pastel purple colours of this Ditto tee. As a Normal type Pokemon that can transform into any Pokemon, Ditto reminds us to "think outside the box" and become whatever we want to achieve.
All the tees are retailing at $19.90 each.
Also read:
ANESSA x Pokemon Has A Sunscreen Collection So You Can Use "Protect" From UV Rays This Summer
Long sleeve shirts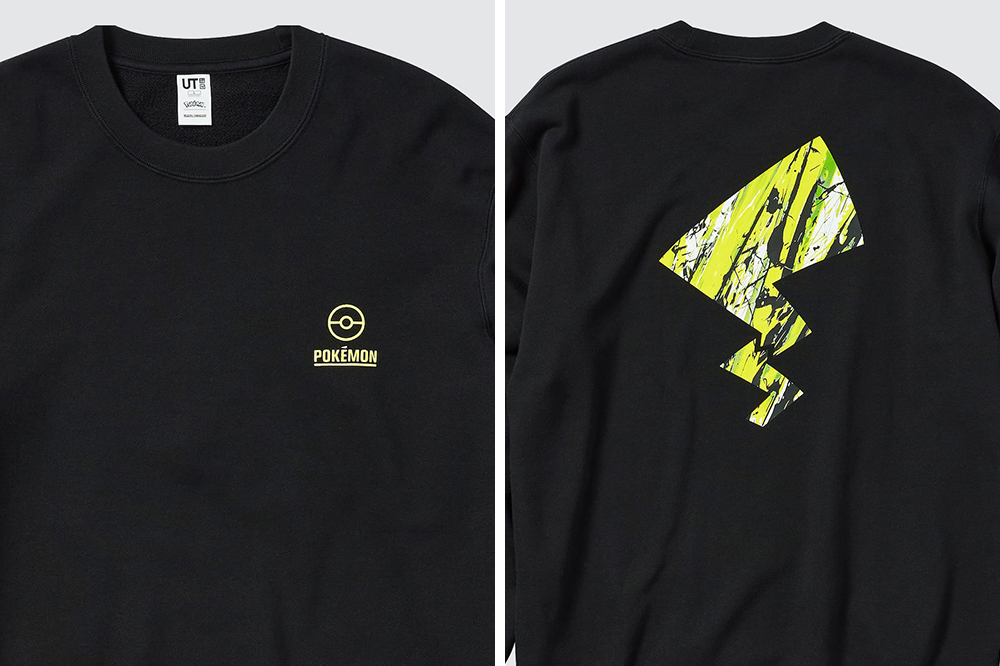 Since the rainy weather is taking over Singapore towards the end of the year, there's no better time to wear long sleeve shirts than now. Following the design of Pikachu's electrifying yellow tail on the back once again, this bold colour contrast with black stands out from the rest of the tees.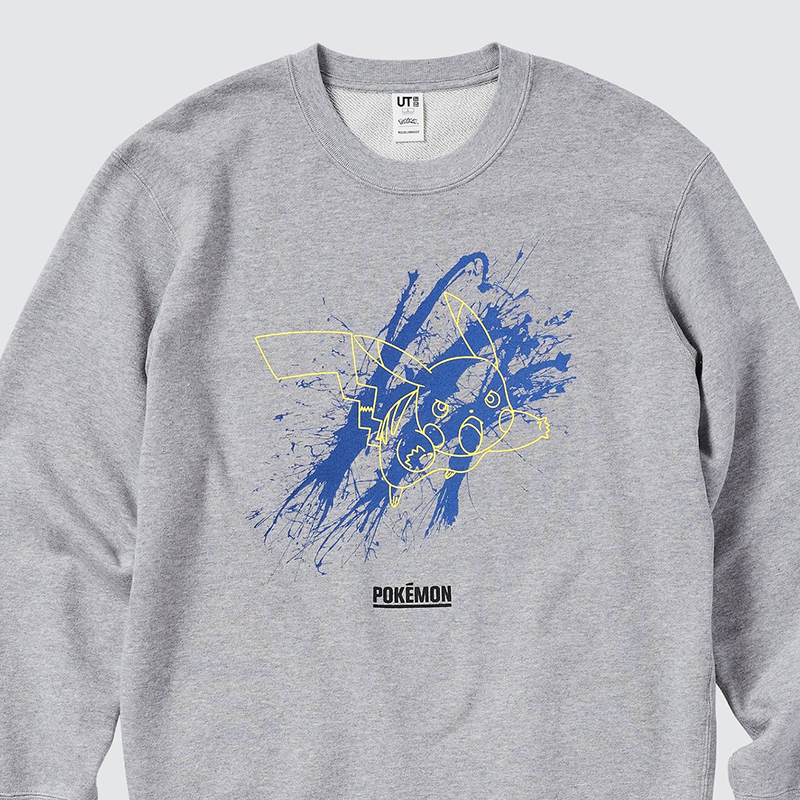 If you prefer a more minimalistic and straightforward design of Pikachu, the chic grey sweatshirt with Pikachu in action is perfect for your next OOTD.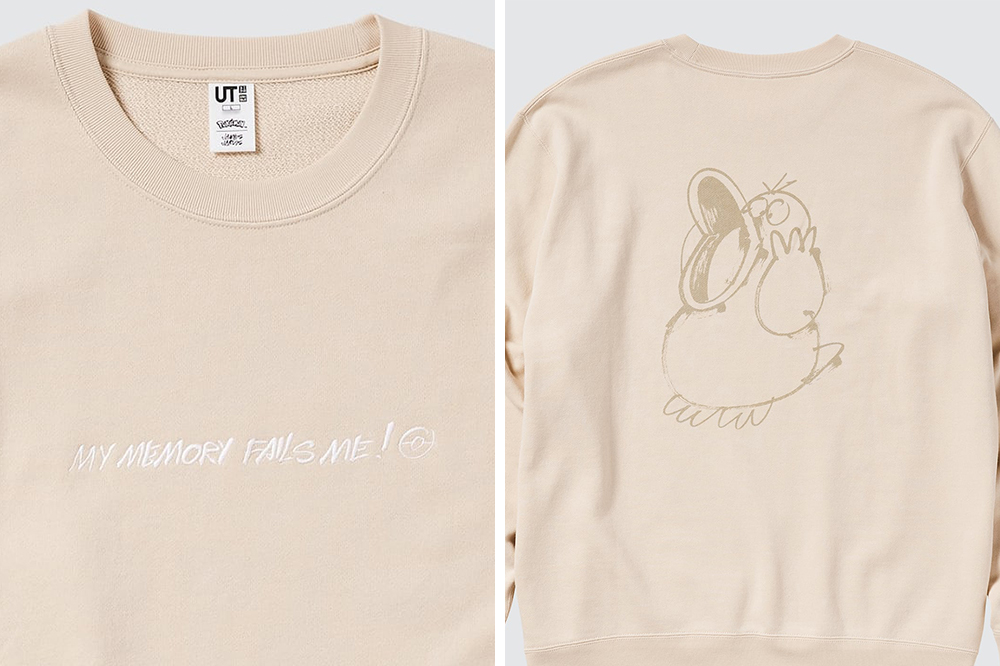 For Pokemon fans who've watched the original Pokemon series on TV, you'll remember what a pain it was for Misty to deal with Psyduck. Due to its psychic powers, Psyduck frequently had headaches and experienced memory loss.
The front of this long sleeve shirt pays homage to Psyduck's character with the quote "my memory fails me!". Meanwhile, the back features an artist's impression of the poor Pokemon holding its head in pain.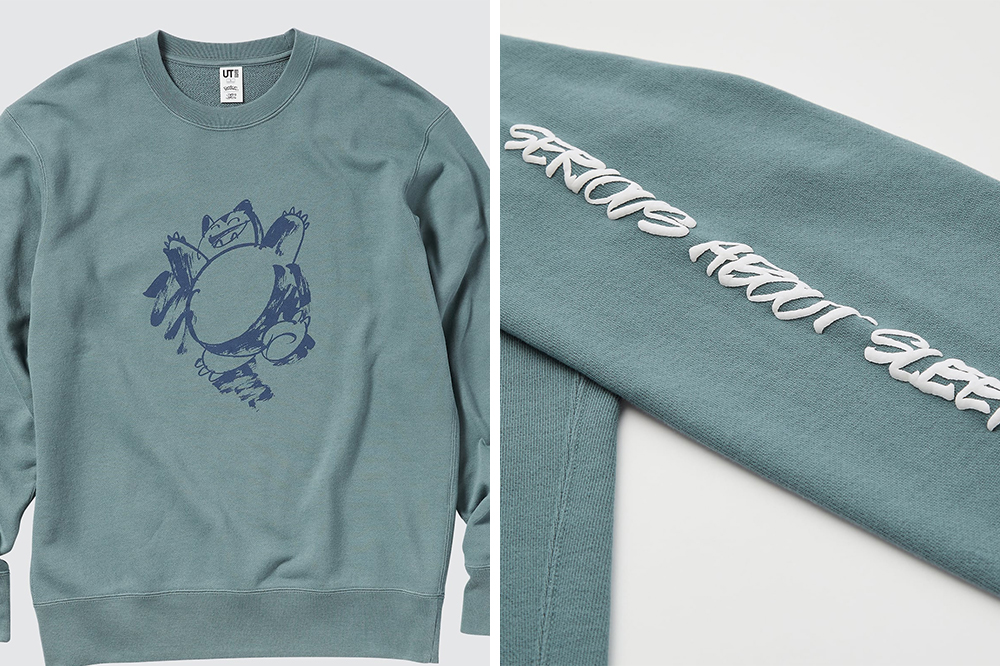 There's nothing like laying in bed to nua like Snorlax during the cold, rainy days. While the front of the shirt has Snorlax excitedly jumping around, the sleeves reveal its true personality with the words "serious about sleep".
All the long sleeve shirts are retailing at $29.90 each.
Kids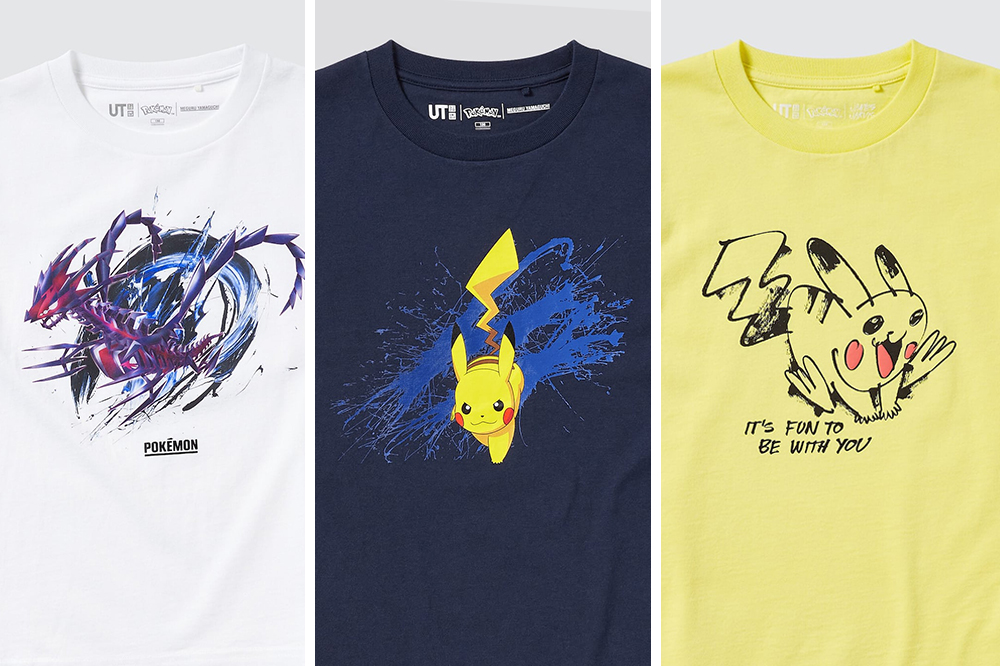 Kids can also enjoy these Pokemon tees in similar designs. Some additional designs include Sword and Shield's legendary Pokemon Eternatus (left), another blue Pikachu design (middle) as well as the "it's fun to be with you" Pikachu design in yellow (right).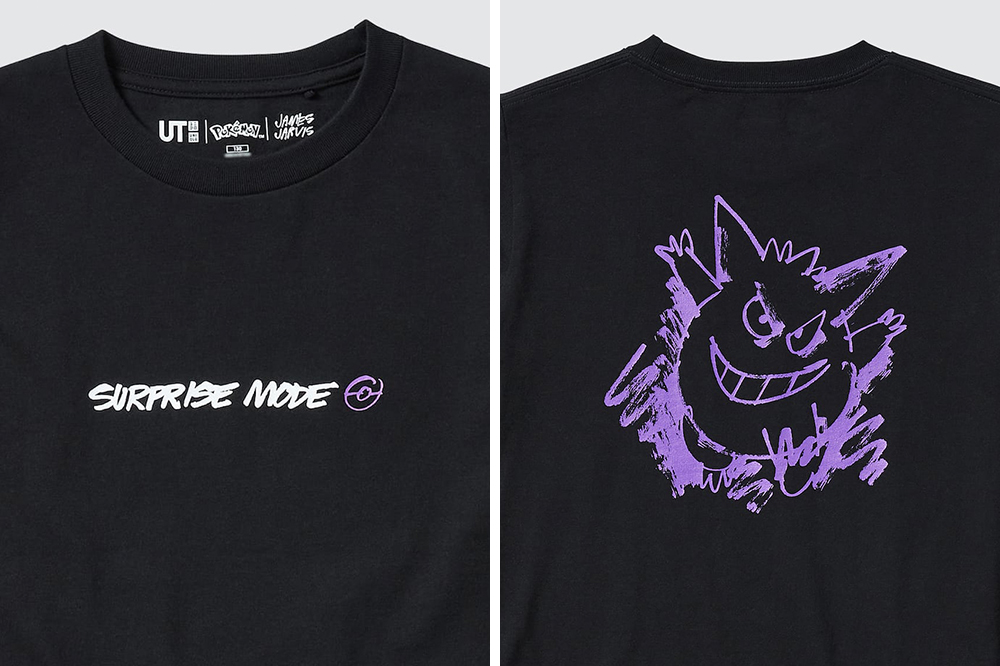 There is also a black tee of Gengar in its iconic purple colours and a mischievous smile waiting to surprise us on the back.
All the kids tees are available at $14.90 each.
This UNIQLO Pokemon Meets Artist Collection Has Subtle Artsy Designs For Pokemon Lovers Of All Ages
Pokemon has proved to be timeless over the years, with newer generations of Pokemon to meet today's new generations of fans. The UNIQLO x Pokemon Meets Artist collection will launching from 15 October 2021 onwards on UNIQLO Singapore's website and in selected UNIQLO stores. However, the kids tees will only be available from early November onwards.
In the meantime, anime fans can check out the UNIQLO x Demon Slayer collection while waiting for this Pokemon Meets Artist collection to drop.
All images courtesy of UNIQLO.
Also read:
UNIQLO x Demon Slayer's 3rd Collection Has Even More Tees & Bags For Fans Of The Anime