UNIQLO x Demon Slayer
Since the success of Demon Slayer season 1, fans have been treated to a range of unique merchandise from anime stores like Hakken at Plaza Singapura. The epic sword fights and touching scenes in Demon Slayer are what makes us so drawn to this anime. Keeping us coming back for more, UNIQLO is launching their 3rd Demon Slayer UT collection with tees and shorts inspired by the corps' unique kimonos and breathing styles.
Women's tees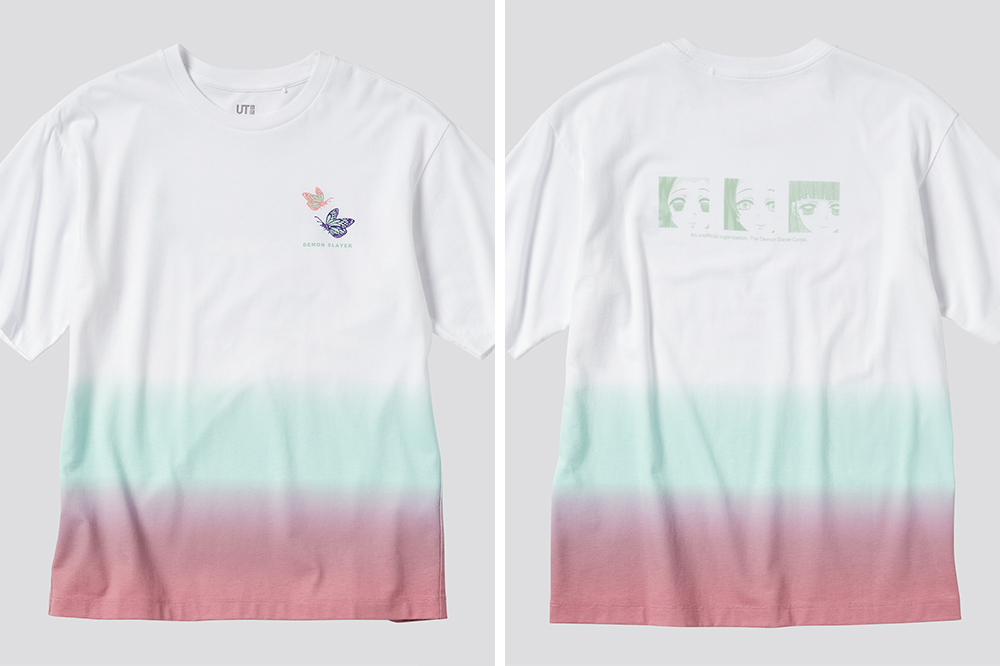 Soft-spoken yet incredibly cunning, Shinobu Kocho is the definition of the phrase "float like a butterfly, sting like a bee". As one of the Hashira, a.k.a pillars of the Demon Slayer Corps, the current Insect Pillar's unique strength lies in killing demons with poison instead of decapitating them. 
The Shinobu tee pays tribute to her Insect Breathing Form with butterfly motifs at the front. Her 2 sisters Kanae and Kanao are seen alongside her on the back. The bottom of the tee features a pastel ombrê colour scheme inspired by her kimono.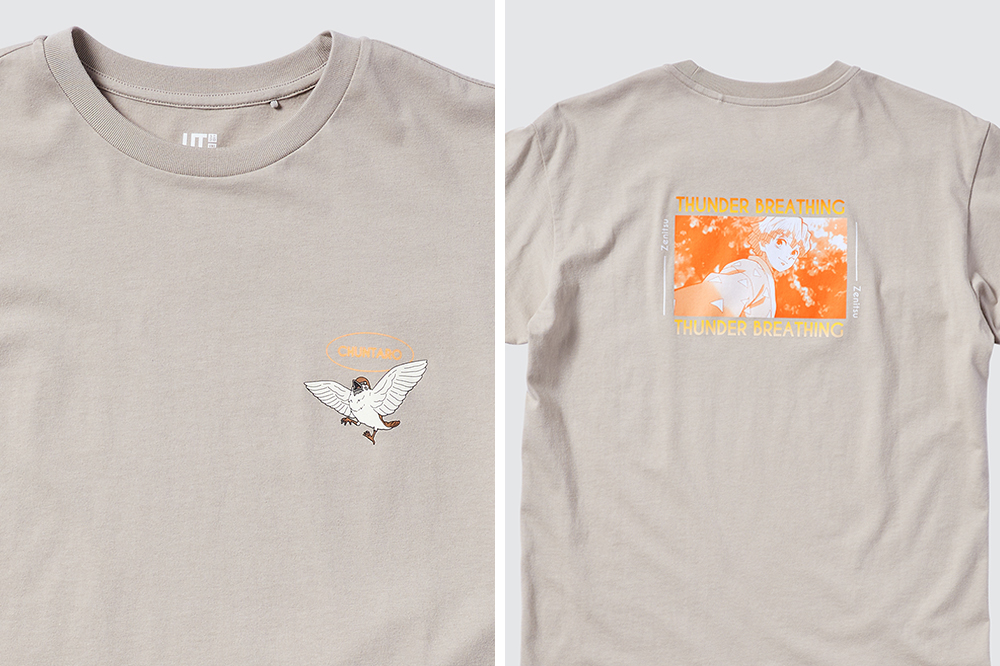 All the Demon Slayer candidates who survived the final selection were given Kasugai Crows meant for communication. However, Zenitsu Agatsuma was the only one who received a sparrow. As someone who is always scared and anxious, the gentle sparrow on this tee hilariously complements Zenitsu's personality. 
The back highlights Zenitsu's breathing style, Thunder Breathing, where the former Thunder Hashira taught him that "if you can only do one thing, hone it to perfection".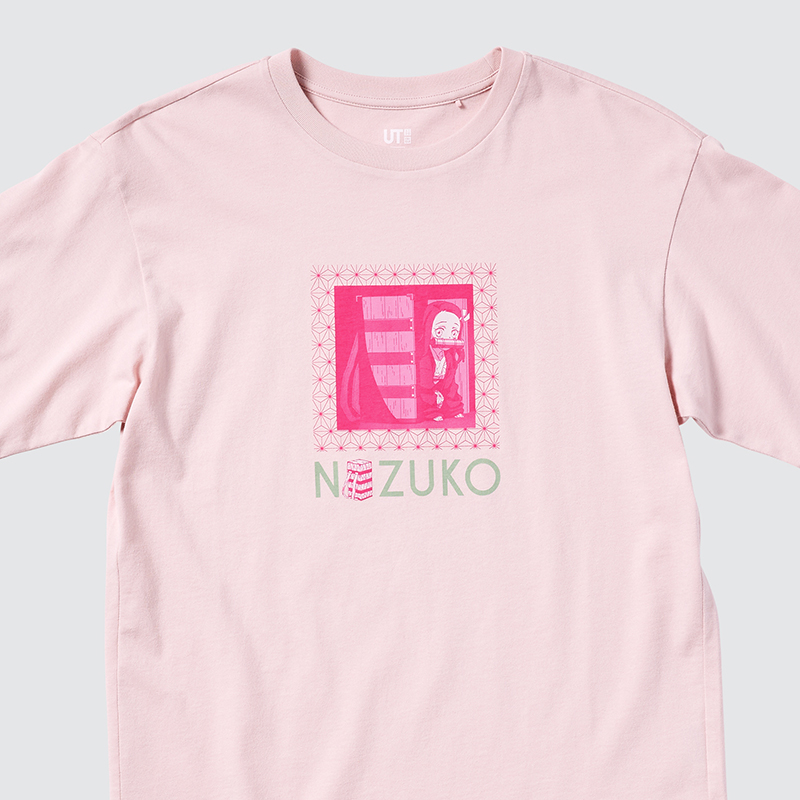 Though sadly forced to become a demon, Kamado Nezuko remains adorable and cheerful. She fights alongside her brother to find the cure to turn back to human. The Nezuko tee is pastel pink to represent her sweet kimono design. Meanwhile, she peeks out from the iconic wooden box which Tanjiro carries her in.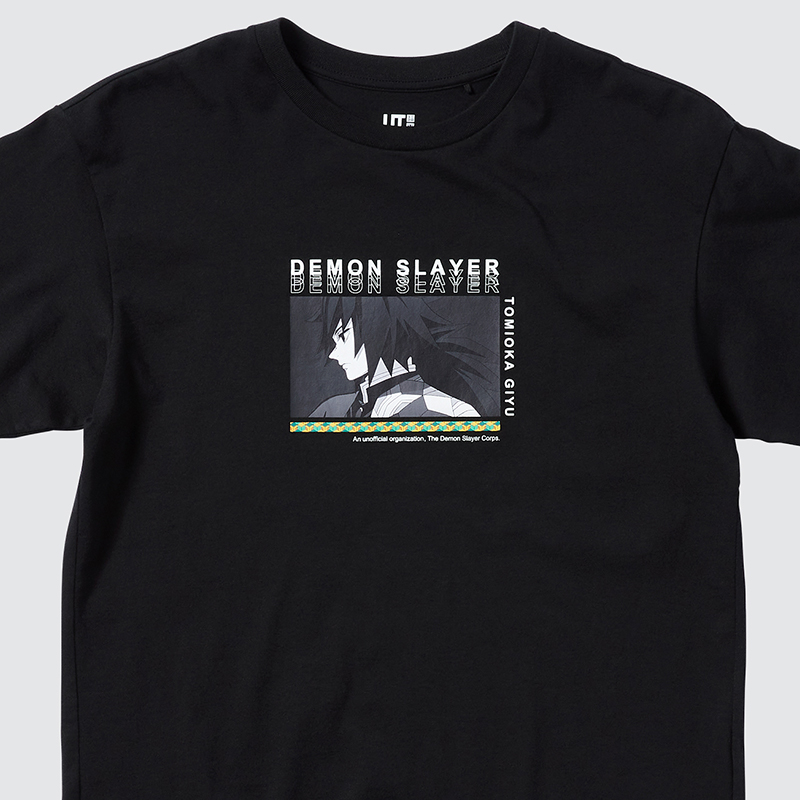 Despite his cool exterior, Tomioka Giyu's soft-hearted personality is what makes us all simp for him. Through protecting Nezuko and Tanjiro to the extent of fighting with his fellow Hashira members, Giyu takes responsibility for his choices and beliefs. 
The Giyu tee is available in black with a monochrome design of his character. Prints of yellow and green below him are inspired by his kimono colours.
Also read:
10 Demon Slayer Life Lessons That Apply To Real Life Including Letting Go Of The Past To Move Forward
Men's tees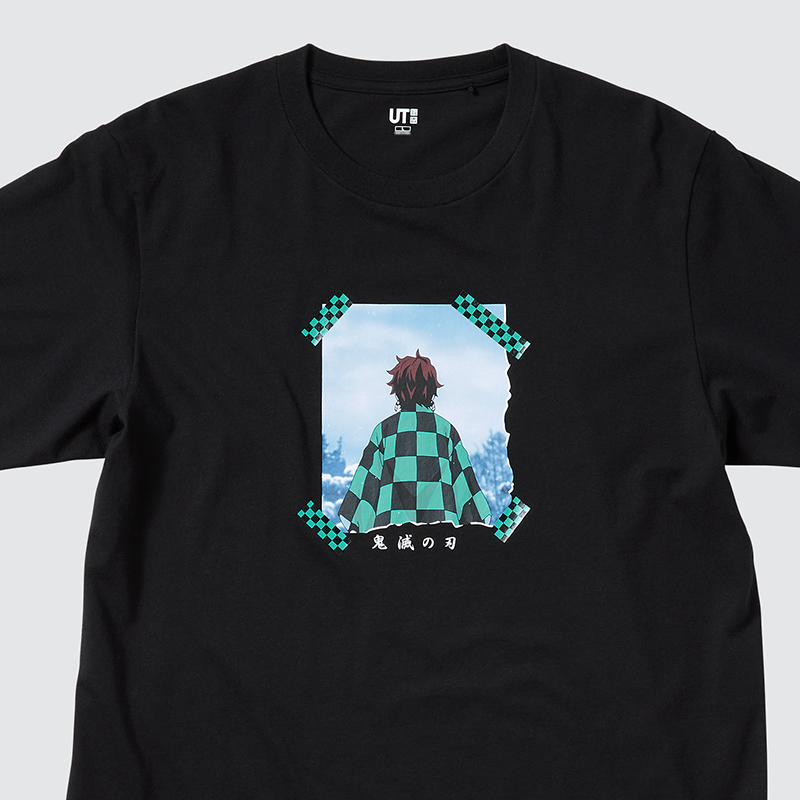 Featuring our protagonist Kamado Tanjiro, the front of this tee includes a back view frame of Tanjiro "pasted on" with tape designs inspired by his kimono. Surrounded by snow, this scene reminds us of the sadness Tanjiro has to deal with after his family was killed by Muzan. His sister Nezuko was also turned into a demon on the same day.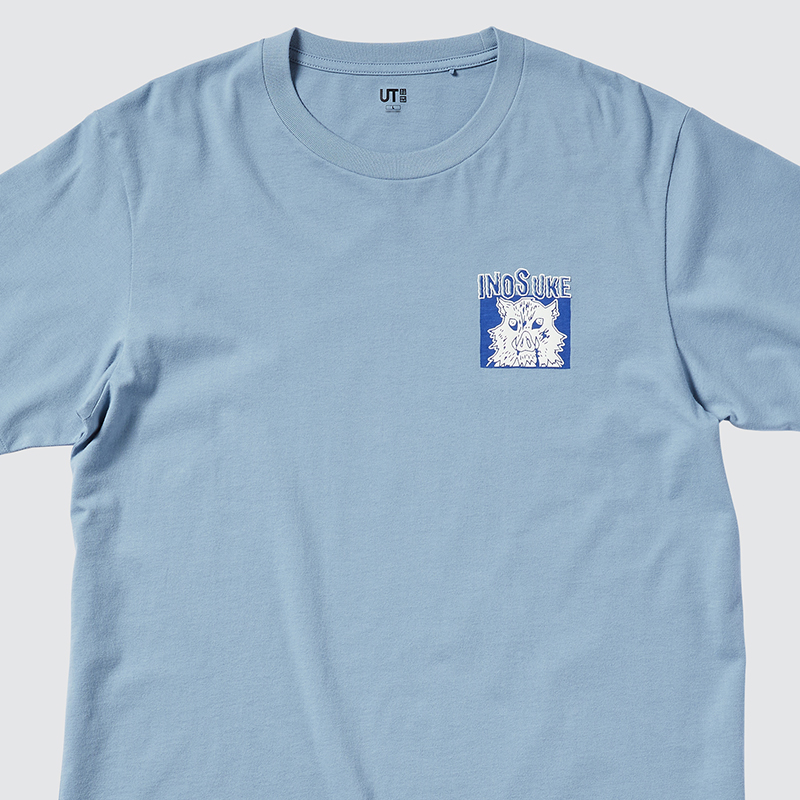 Extremely short-tempered and raised by boars, Inosuke is best known for his iconic boar mask. The Inosuke tee comes in baby blue, with a small print of Inosuke himself on the front.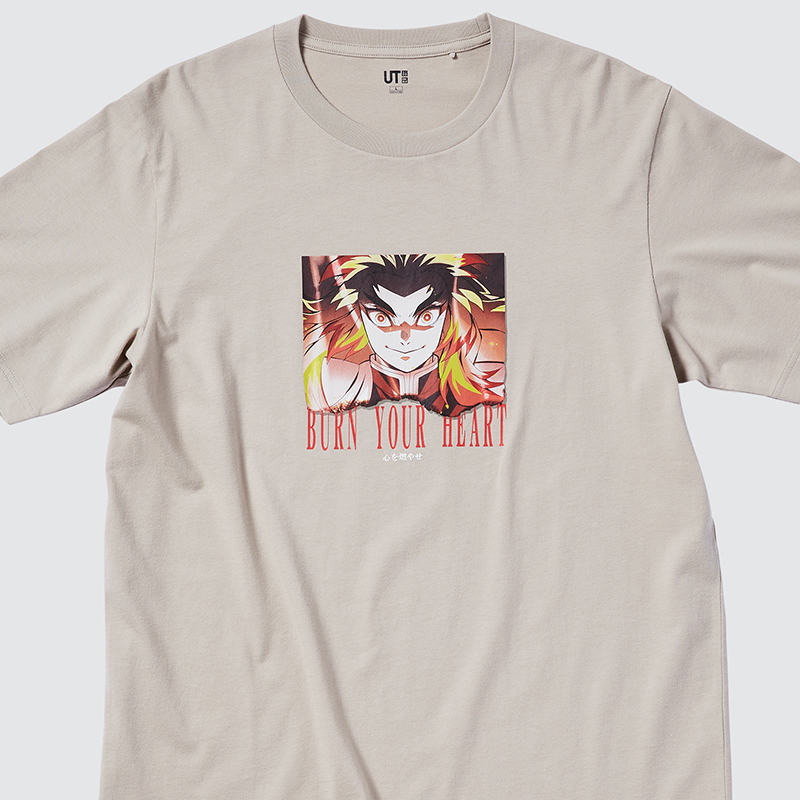 The Kyojuro Rengoku tee is a great way to show your love for the Flame Hashira who played a major role in the Demon Slayer: Mugen Train movie — especially for those who bawled their eyes out in the theatres. Fuelled with passion, this tee represents Rengoku's fiery personality with the phrase "burn your heart".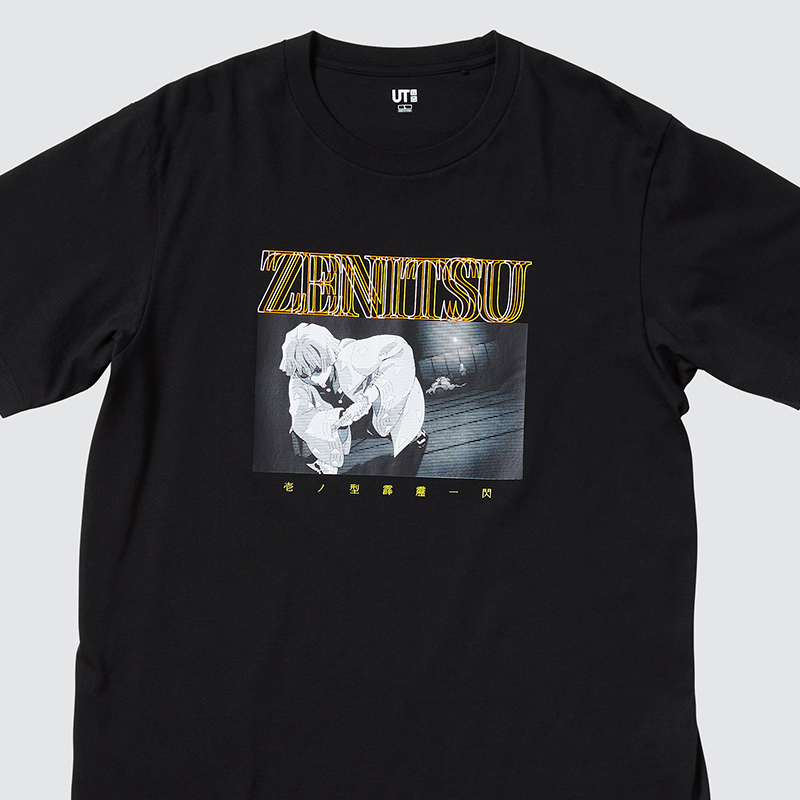 The second Zenitsu tee in this collection is inspired by the scene where Zenitsu utilised Breath of the Thunder, first form to defeat a demon while unconscious. With Zenitsu's name spelt out in blurry lightning effects, this tee pays homage to the action-packed scene that had us all on the edge of our seats.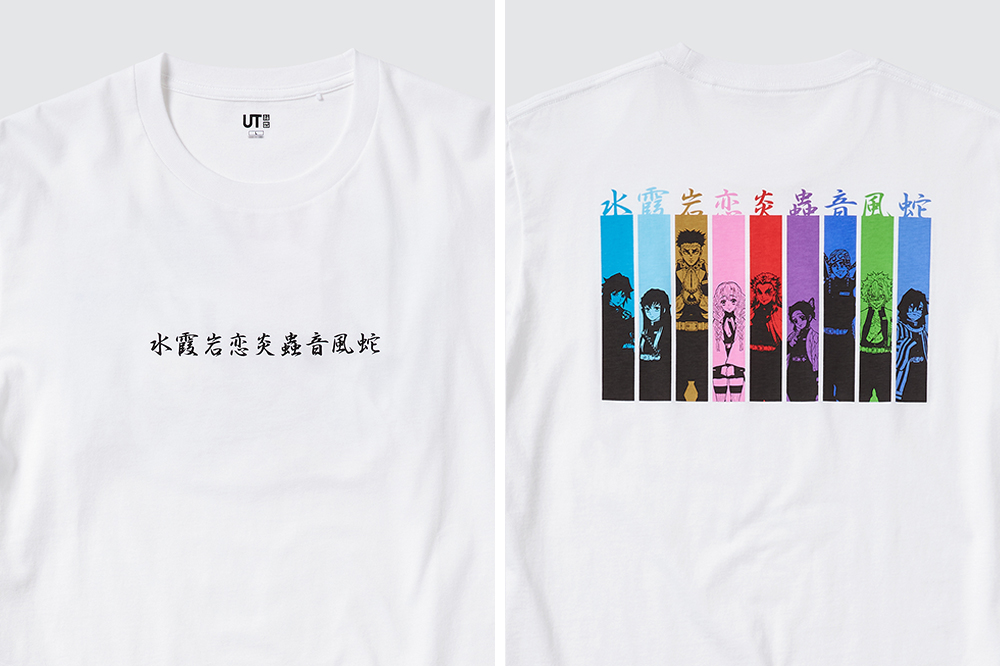 For fans of all the Hashira, the organisation's most elite and powerful warriors, this tee is for you. The front of the shirt represents each Hashira member's breathing style in Japanese kanji, with all of the members making a colourful appearance on the back.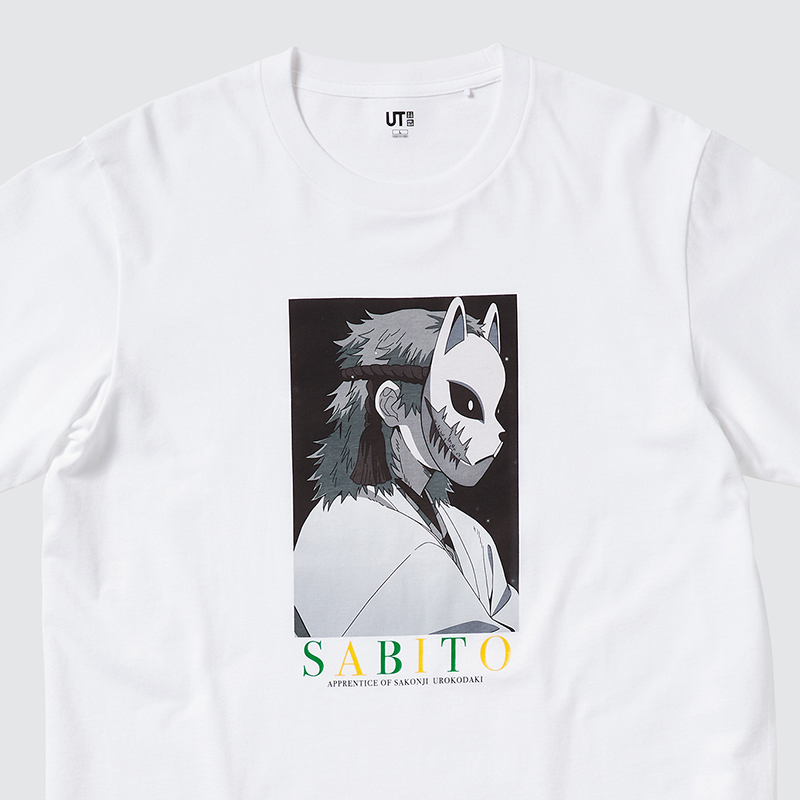 Though Sabito plays a minor role in the anime, he was Sakonji Urokodaki's most powerful pupil. He also trained Tanjiro in his preparations for the final selection exam. The Sabito tee comes in a monochrome theme with his recognisable fox mask.
Shorts and bags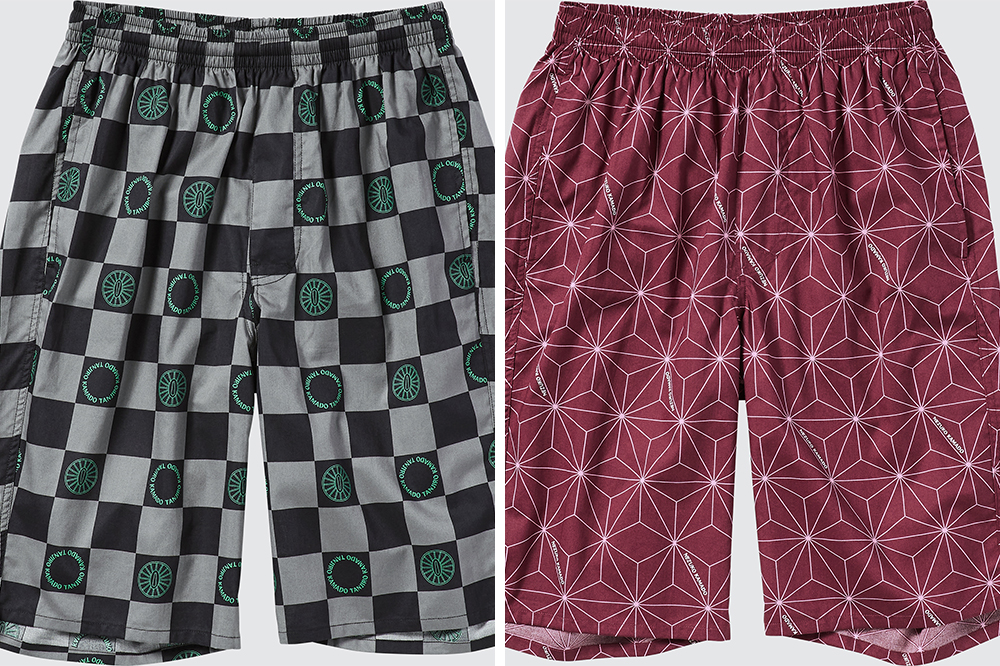 There are also 5 light cotton shorts that come in kimono designs from Tanjiro, Nezuko, Zenitsu and more characters' outfits. These shorts are comfy and perfect for lounging on your sofa while working from home.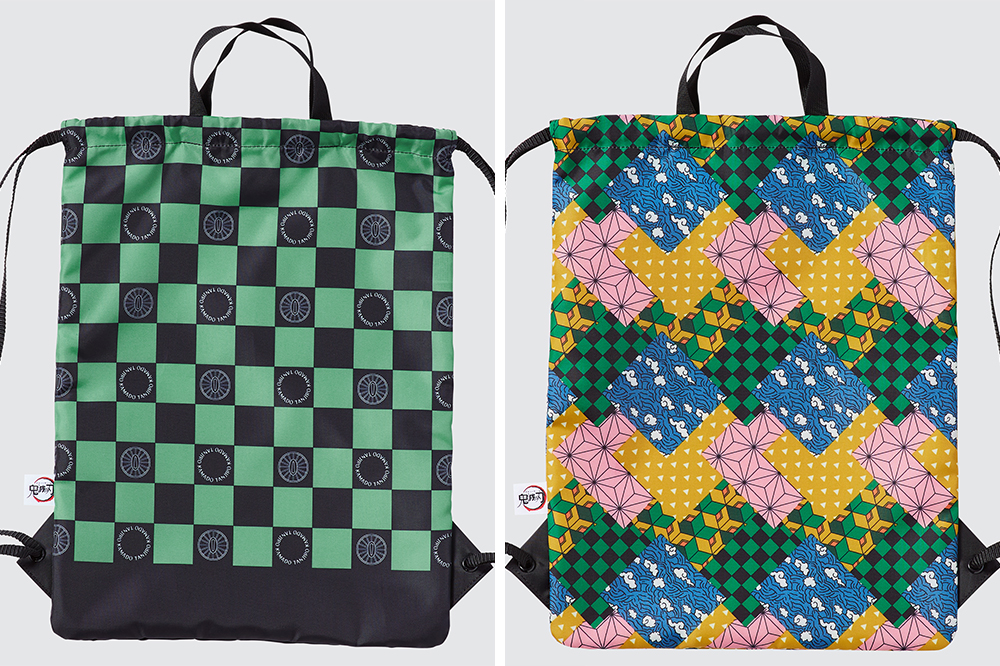 Kids can also enjoy more intricate kimono designs available in 3 drawstring bag designs at $19.90 each. The full collection of additional tees and shorts in similar designs for kids can be found on UNIQLO Singapore's website.
UNIQLO's 3rd Demon Slayer Collection Is Filled With Designs Unique To The Anime's Style
All of the adult tees and shorts in the UNIQLO x Demon Slayer collection are retailing at $19.90 each. Meanwhile, kids' tees are retailing $14.90 and the shorts are $12.90 each. The collection will be launching mid-September on UNIQLO Singapore's website and in selected UNIQLO stores. Since the release of the Demon Slayer season 2 trailer last month, these Demon Slayer tees have us hyped for more action to come.
All images courtesy of UNIQLO.
Also read:
UNIQLO's 2nd Jujutsu Kaisen Collection Features Cursed Techniques Inspired By The Anime's Style