UNIQLO x Sanrio 80's City Pop
2022 is literally around the corner and to welcome the new year with a bang, why not switch up your look by going back in time. UNIQLO has a new Sanrio collection that features 80's City Pop designs with characters like Hello Kitty, My Melody, Gudetama, Cinnamoroll and Pompompurin. Available in both women and kids sizes, read on to find out how you can rock the retro look. 
Woman tees
For those who don't know, City Pop is a music category that gained popularity in the 80s in Japan and incorporates characteristics like neon lights and bold fashion styling.   
Hello Kitty embraces the City Pop look on this black T-shirt that features her in the middle, wearing a pair of roller skates. Normally, she's spotted wearing her blue pinafore but here, she pulls off a sporty look with a pink vest, yellow sweater and green pants.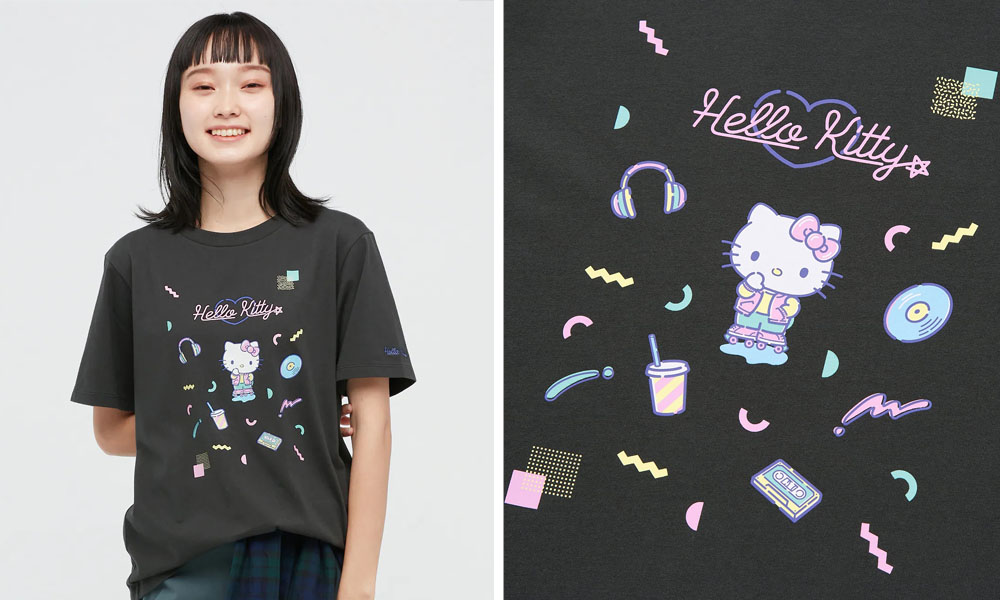 Surrounding Hello Kitty is also an array of colourful motifs such as headphones, a cassette tape, and a music CD. Right above her, "Hello Kitty" is also spelt out in neon pink. 
In contrast, the white T-shirt with My Melody goes for a simple design, with only a small motif of her at the front.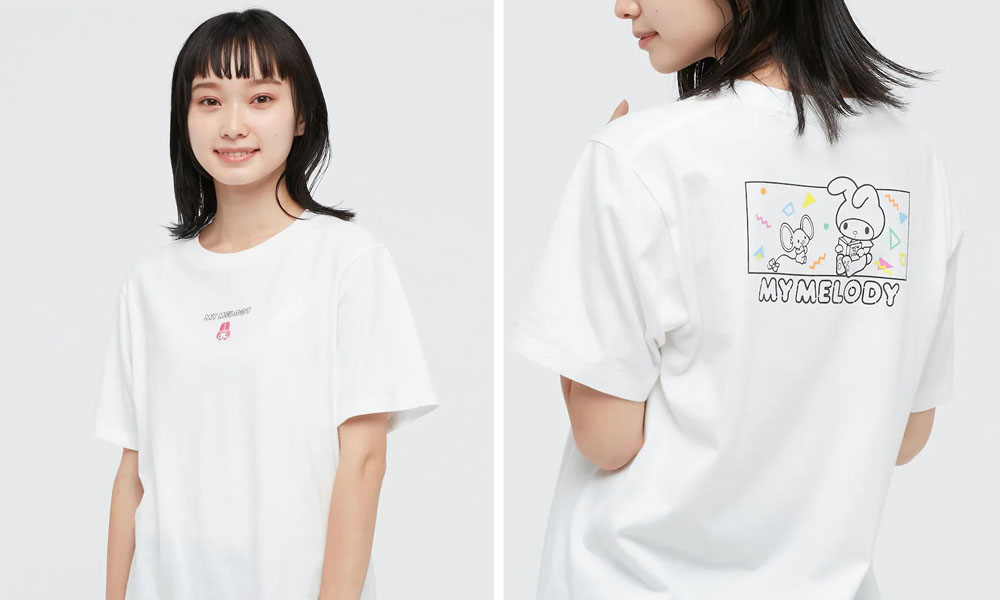 On the back, you'll find My Melody and her friend, Flat, in black illustrations as they sit together to read a book. 
For those who are looking forward to the year-end holiday, you can chill like Gudetama on this yellow T-shirt.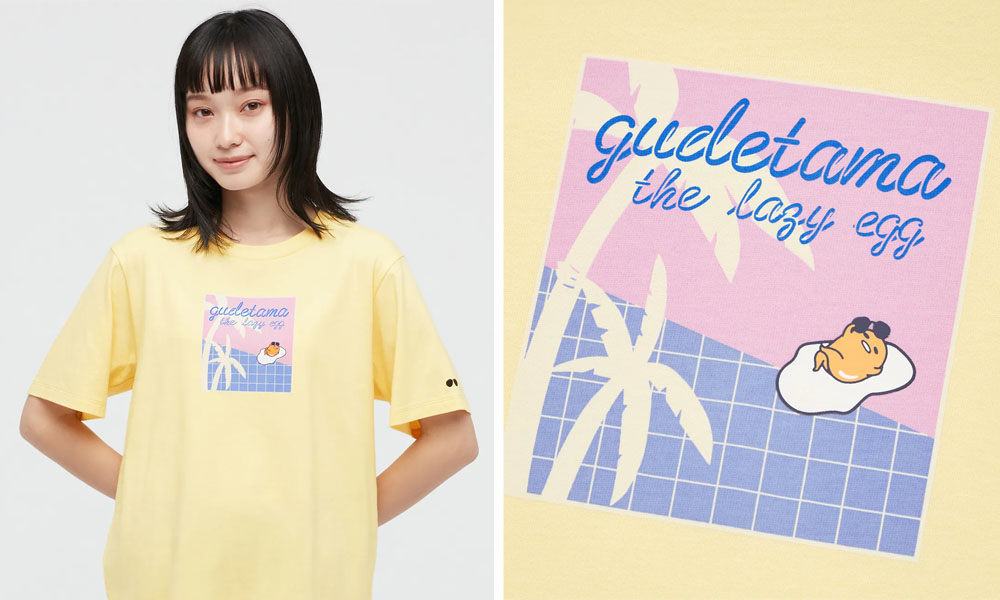 Aka the lazy egg, the character nuas on the beach with palm trees as it sunbathes while holding a pair of sunglasses – what a life. 
It is hard to resist the charms of Cinnamoroll, especially with those chubby cheeks.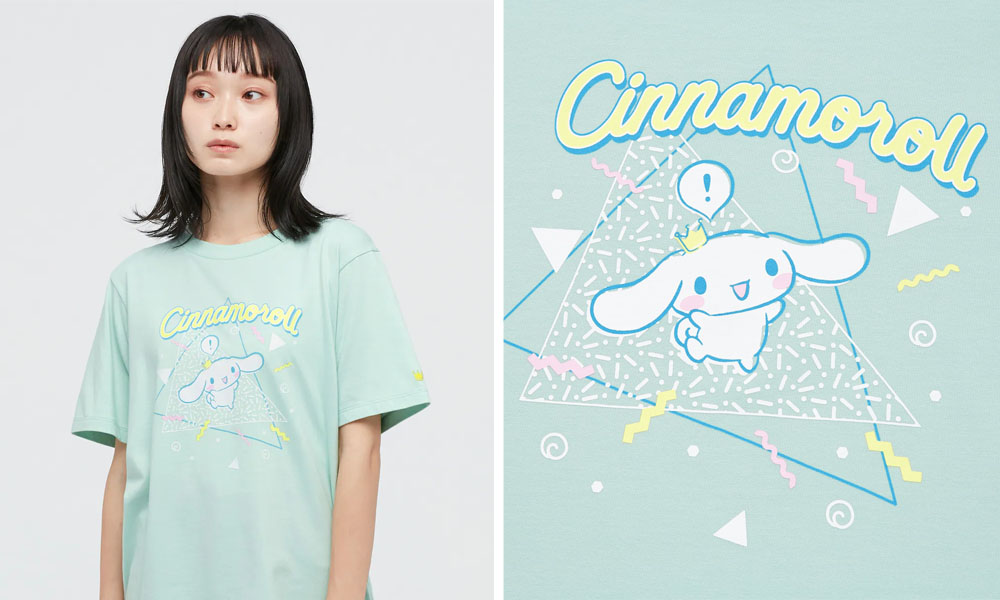 On this mint T-shirt, he wears a crown with a speech bubble above that houses an exclamation mark ‒ perhaps noticing a cinnamon roll.   
Each Sanrio T-shirt retails at $19.90. 
Kids tees
Apart from adult sizes, there are also Sanrio T-shirts in kids sizes and pastel colours. Now, you and your child can go for a matching look for your next family outing.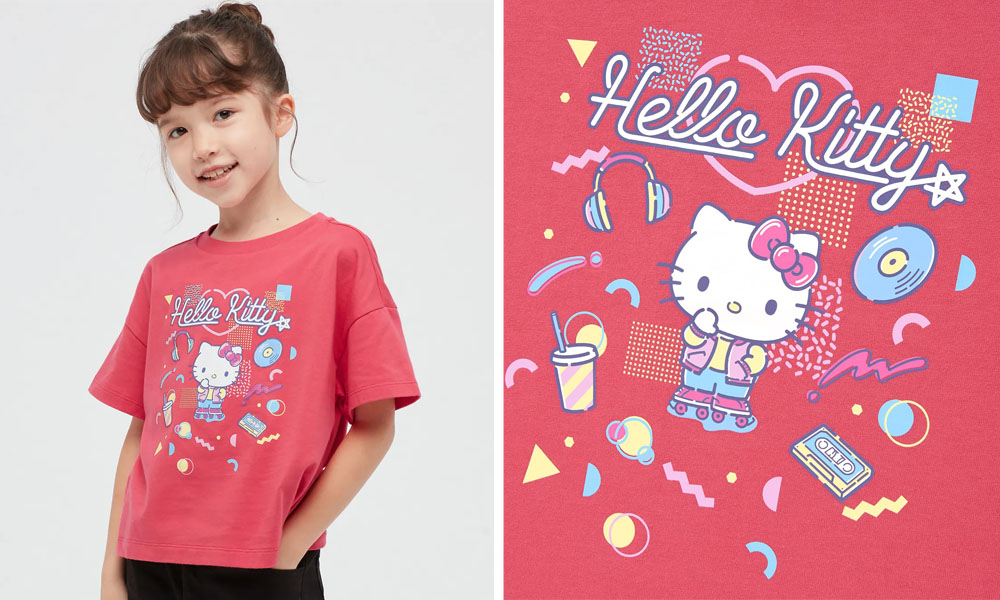 Similar to the Hello Kitty T-shirt in adult size, this one features the same design but in red. 
Making an appearance for the first time in this collection, Pompompurin greets you with this yellow T-shirt. 
On the left chest region, you'll find the design of him having a blast while skateboarding with his friend, Muffin. 
Add a pop of blue to your child's wardrobe while you get this adorable baby blue T-shirt that features Cinnamoroll.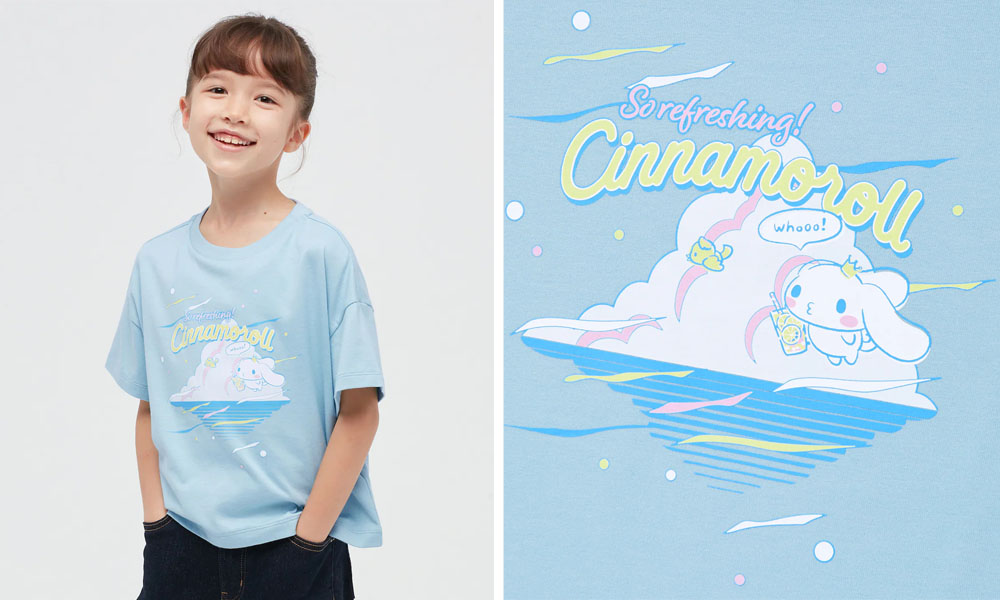 He embarks on a journey by flying across the ocean while holding a glass of refreshing drink. 
As the last design in this collection, the T-shirt with My Melody also features her friends, Risu and Flat.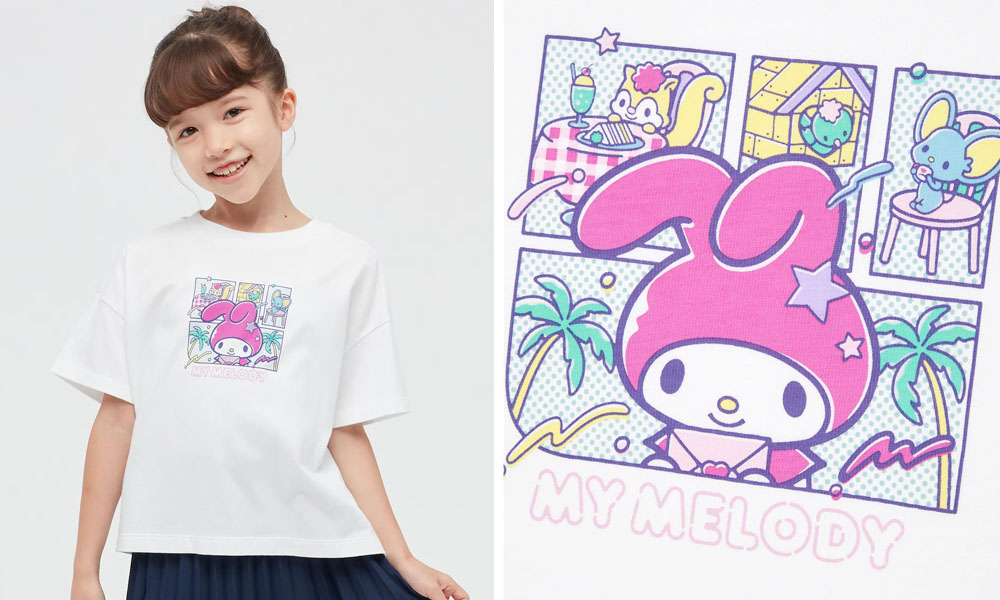 Since My Melody is holding an envelope, it could be she has just received a letter or is about to send it out to her friend.     
Each Sanrio kids T-shirt retails at $14.90. 
This UNIQLO Sanrio 80's City Pop Collection Lets You Bring Out Your Funky Side 
Get ready for 2022 with new T-shirts in your wardrobe when you have this UNIQLO Sanrio 80's City Pop collection. The collection will be available in late December 2021 at both UNIQLO's physical stores and online shop.  
All images courtesy of UNIQLO. 
Also read: 
UNIQLO's New Sanrio Collection Has Your Fave Characters Nua-ing At Home & Going On Zoom Calls