UNIQLO x Sanrio UT Collection
With the rising number of Covid-19 cases in Singapore yet again, staying safe at home becomes more important than ever. While it might feel quite sian to be stuck at home 24/7, the newest UNIQLO Sanrio UT collection is here to remind us that we're not alone. 
Nua safely at home wearing these relatable graphic tees — featuring My Melody and Gudetama lazing around in bed or staying connected to their friends through video calls.
Women tees
We've seen a day in the life of each Sanrio character in the previous UNIQLO x Sanrio collection that came out earlier this year. But what would a day in the life of them at home look like instead? 
This My Melody tee reveals it all. On the back of the tee, My Melody shows us she's no different from most of us who enjoy nua-ing our day away at home. Introverts can agree with her quote that says "playing outdoors is fun, but sometimes I love to just relax indoors…"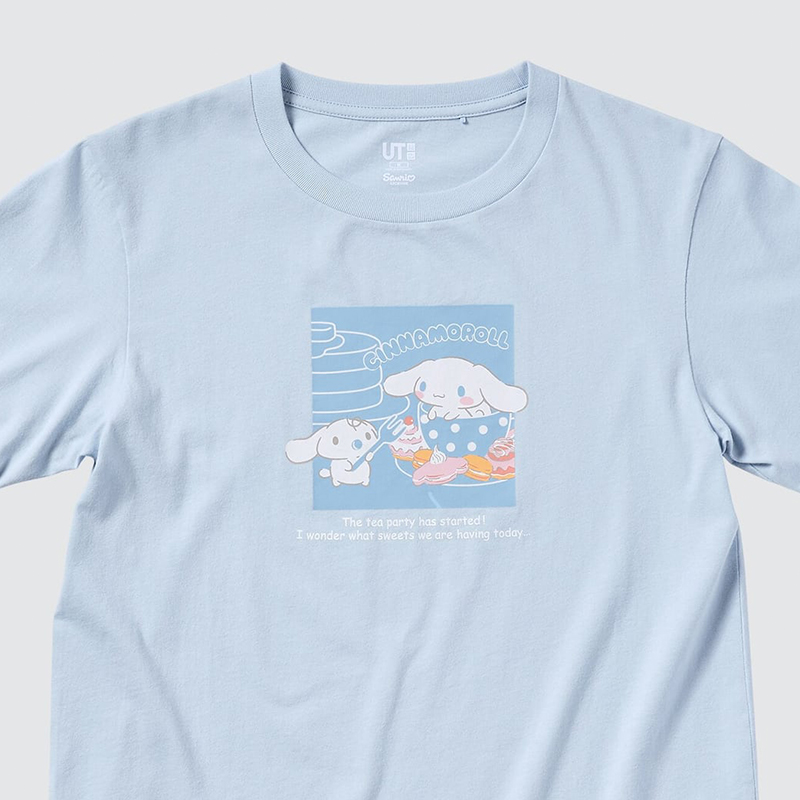 While we remain in our default WFH status, there's no reason why we can't enjoy a high tea takeaway set in the comfort of home. This Cinnamoroll tee includes a design of sweet pastries and buns to remind us that there's always time to take a break and have a tea party.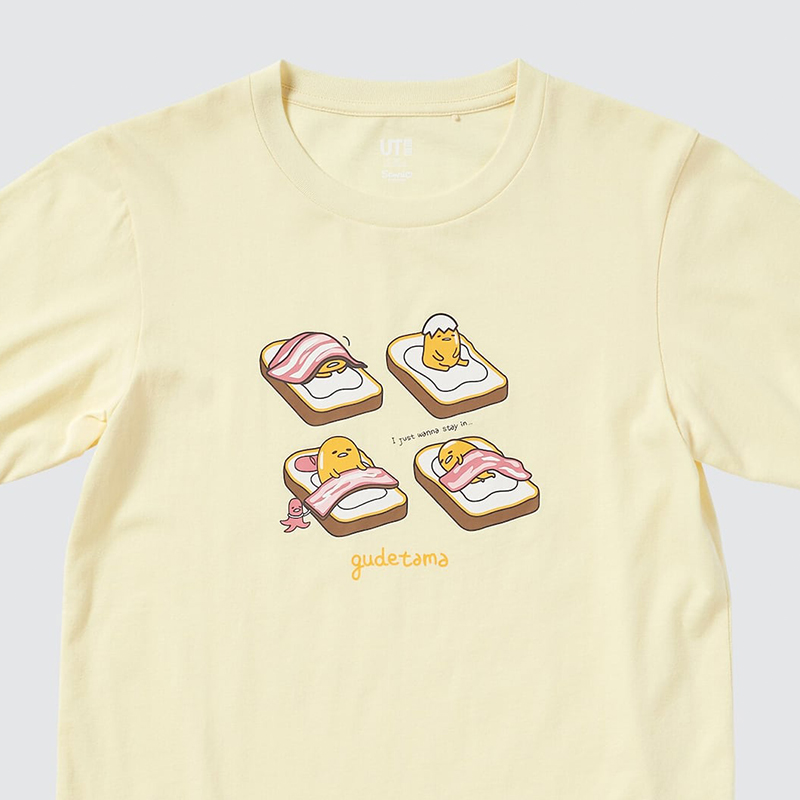 Whether it's Phase 2 Heightened Alert or Circuit Breaker, there's no difference to Gudetama. Known for being lazy and sleepy in any situation, this yellow tee features the egg character snoozing on a piece of bread while saying "I just wanna stay in…"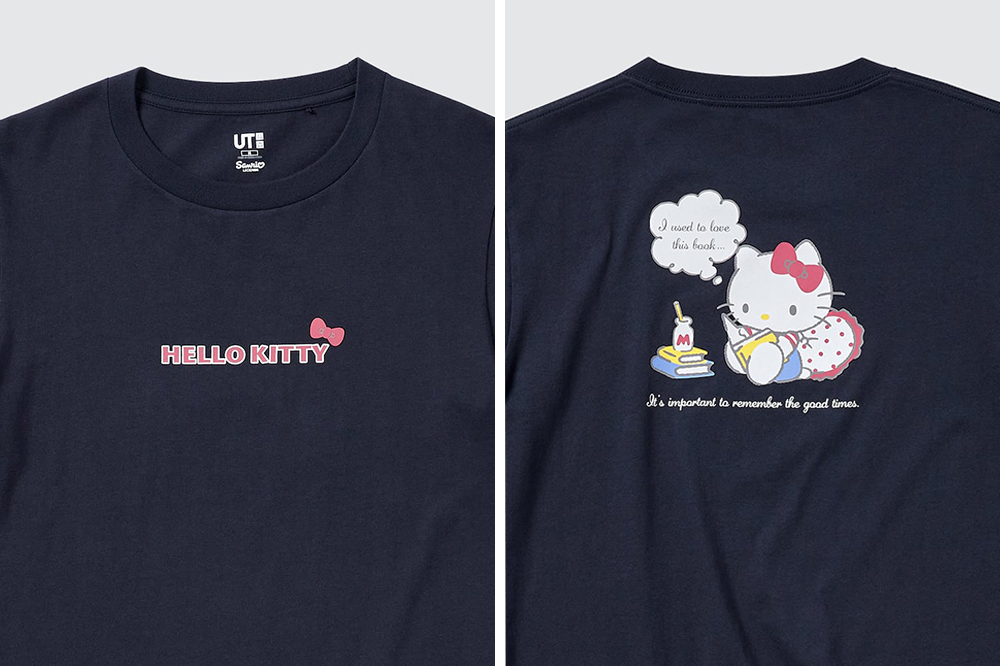 Unlike Gudetama, Hello Kitty shows us that there are ways to be productive while staying home. This black tee showcases Hello Kitty's name with her iconic pink bow contrasting the colours on the front. Meanwhile, Hello Kitty herself is spotted reading books on the back, hoping to fall in love with the story.
All of the women's tees in this collection are retailing at $14.90 each.
Also read:
The Winnie The Pooh x Uniqlo Collection Has PJs & Slippers So You Can Have Dreams As Sweet As Hunny
Kids tees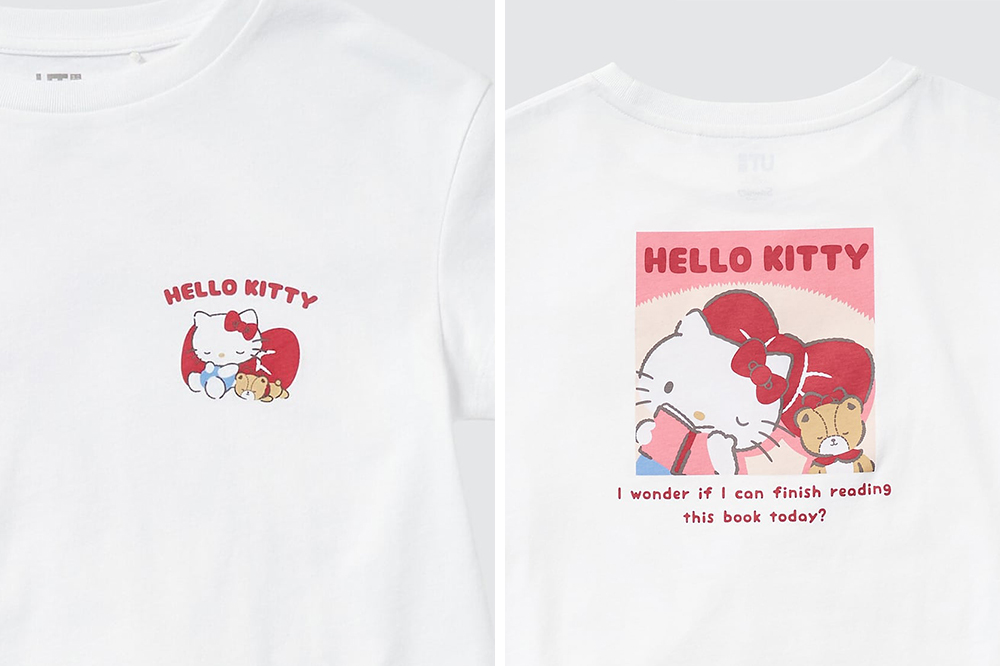 Besides adult tees, kids can also get their hands on similar Sanrio tees as well. Though Sanrio was first released in 1960, it feels like these characters have been around our lives forever. Millennials and Gen Zs can come together to agree that their cuteness will never grow old. 
This white Hello Kitty tee perfectly sums up the stay-home experience — finding the balance between taking naps and staying productive. Both sides of Hello Kitty are adorably depicted on the front and back of the tee, wondering if she can finish reading the book she started.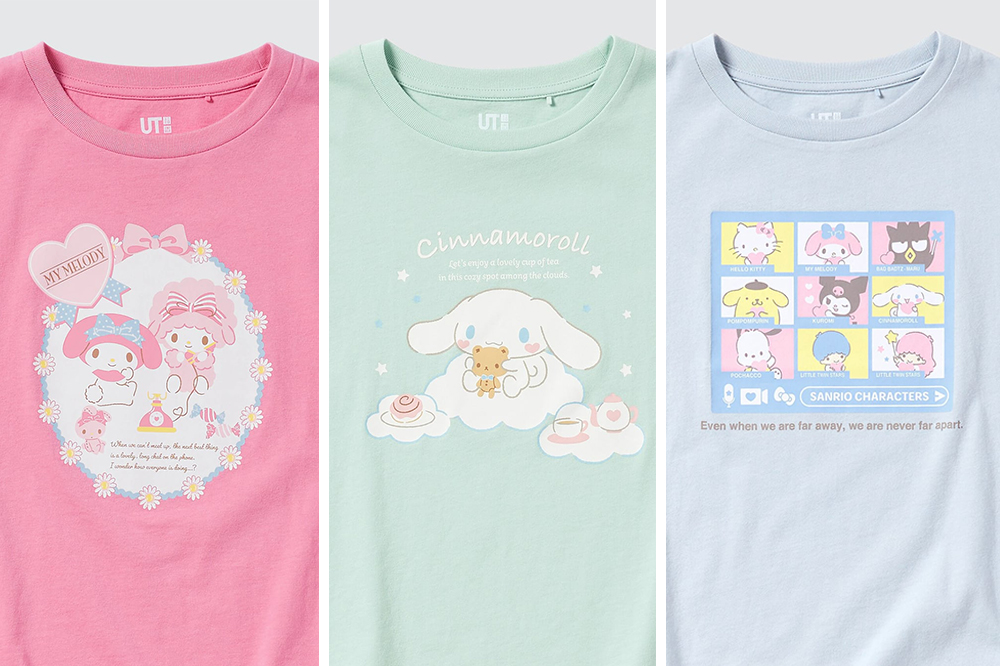 Pastel-coloured tees of My Melody (left) and Cinnamoroll (right) are also available for kids who love these characters. 
The last blue tee (right) features the saviour of our lonely pandemic life: video calls. The front of the tee adds more characters like Badtz-Maru, Kuromi and Little Twin Stars in rectangular screens to mimic a joint Zoom call. 
The quote "even when we are far away, we are never far apart" below the "video call" is a heartwarming reminder for us to stay connected to our loved ones.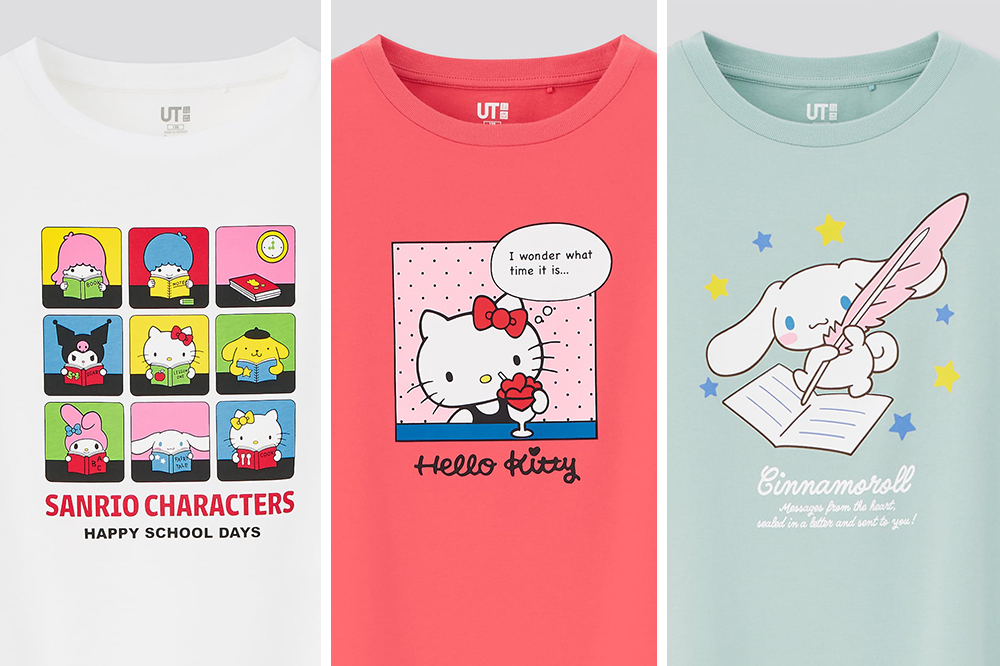 Some may recognise the Happy School Days tee (left) and bright pink Hello Kitty tee (middle) that were included in the previous Sanrio UT collection. These kawaii tees are making a comeback in September, along with a new design of Cinnamoroll (right) writing a letter with a feathered pen that's too big for her body. 
All of the kids' tees are retailing at $12.90 each.
This UNIQLO x Sanrio UT Collection Reminds Us To Stay Home & Keep Our Loved Ones Safe
The UNIQLO x Sanrio characters UT Collection will be launching on 27 September 2021 on UNIQLO Singapore's website and in selected UNIQLO stores. It seems like September will be a great month for fans of UNIQLO's unique collections, as the Demon Slayer and Winnie The Pooh collections have also made their way in stores.
All images courtesy of UNIQLO.
Also read:
UNIQLO x Demon Slayer's 3rd Collection Has Even More Tees & Bags For Fans Of The Anime