Unique Twin Moments
Ever since I watched The Parent Trap, which starred Lindsay Lohan, I've always wondered what it is like to have a twin while growing up. The idea of having a constant companion and a best friend with whom you can share your most intimate secrets, sounds truly amazing. 
To find out more about what it's truly like, I spoke to five pairs of twins to find out some of their most unique moments growing up, and the things that only they could pull off. 
1. "Switched our pinafores by accident and everyone was confused"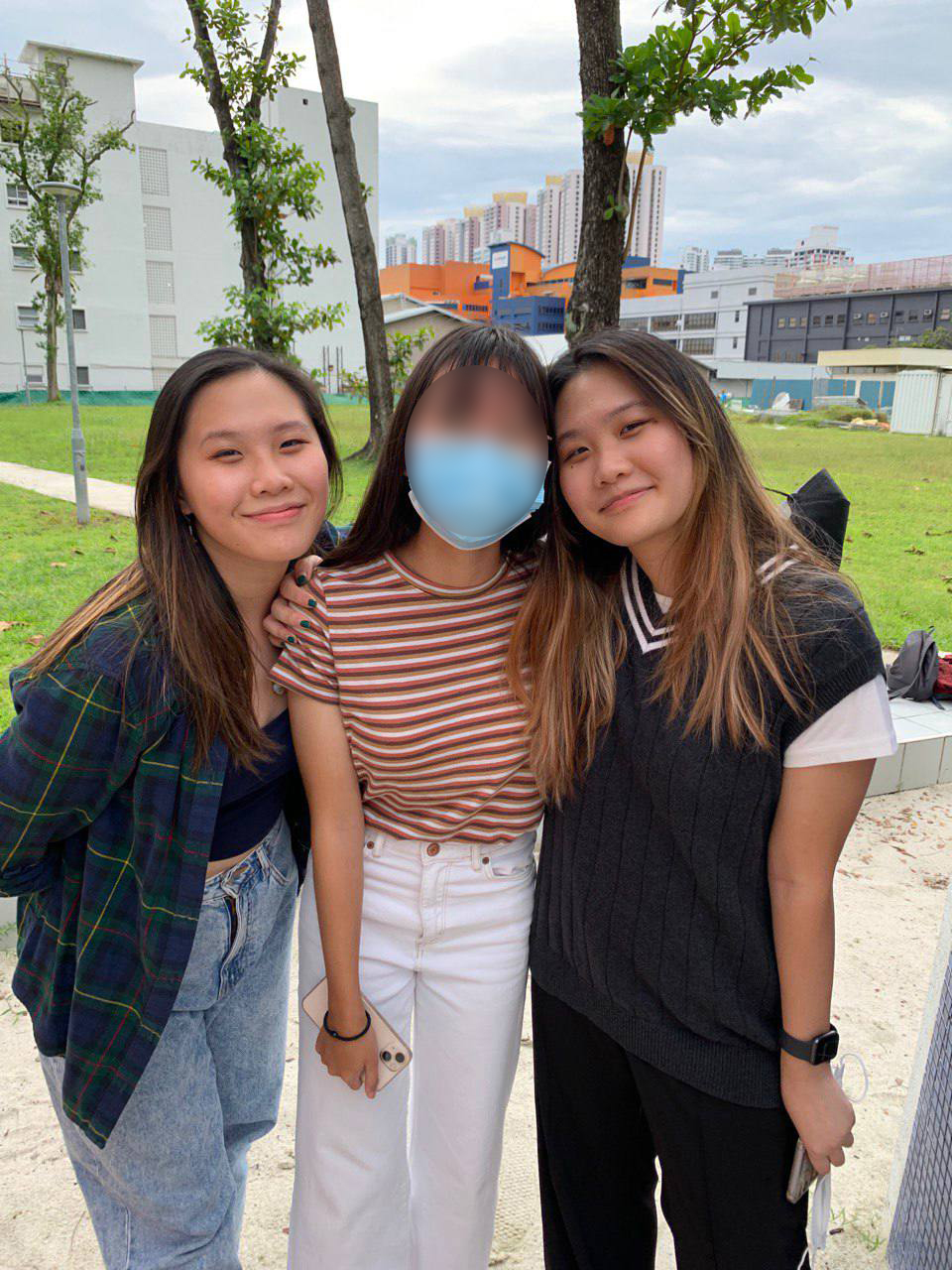 Rebecca and her twin sister, Mag
Image courtesy of Rebecca
"My most memorable moment with my sister was when we accidentally switched pinafores in primary school. Since our names were stitched on the pinafores, our classmates were very confused. Considering how much we look alike, no one could tell us apart, and we didn't realise the harmless mistake until much later in the day. 
While most people would think that twins tend to be inseparable, my sister and I gradually began to spend more time apart as we grew older. In a way, we started living our own lives as separate individuals, each with our own friend groups. The same goes for our styling ‒ I consider my fashion sense more laidback, while my sister's is more feminine, and she prefers wearing skirts and dresses.  
Despite these differences, the two of us remain close and enjoy each other's company."
– Rebecca, 20 
2. "Played pranks on passers–by by asking them for directions"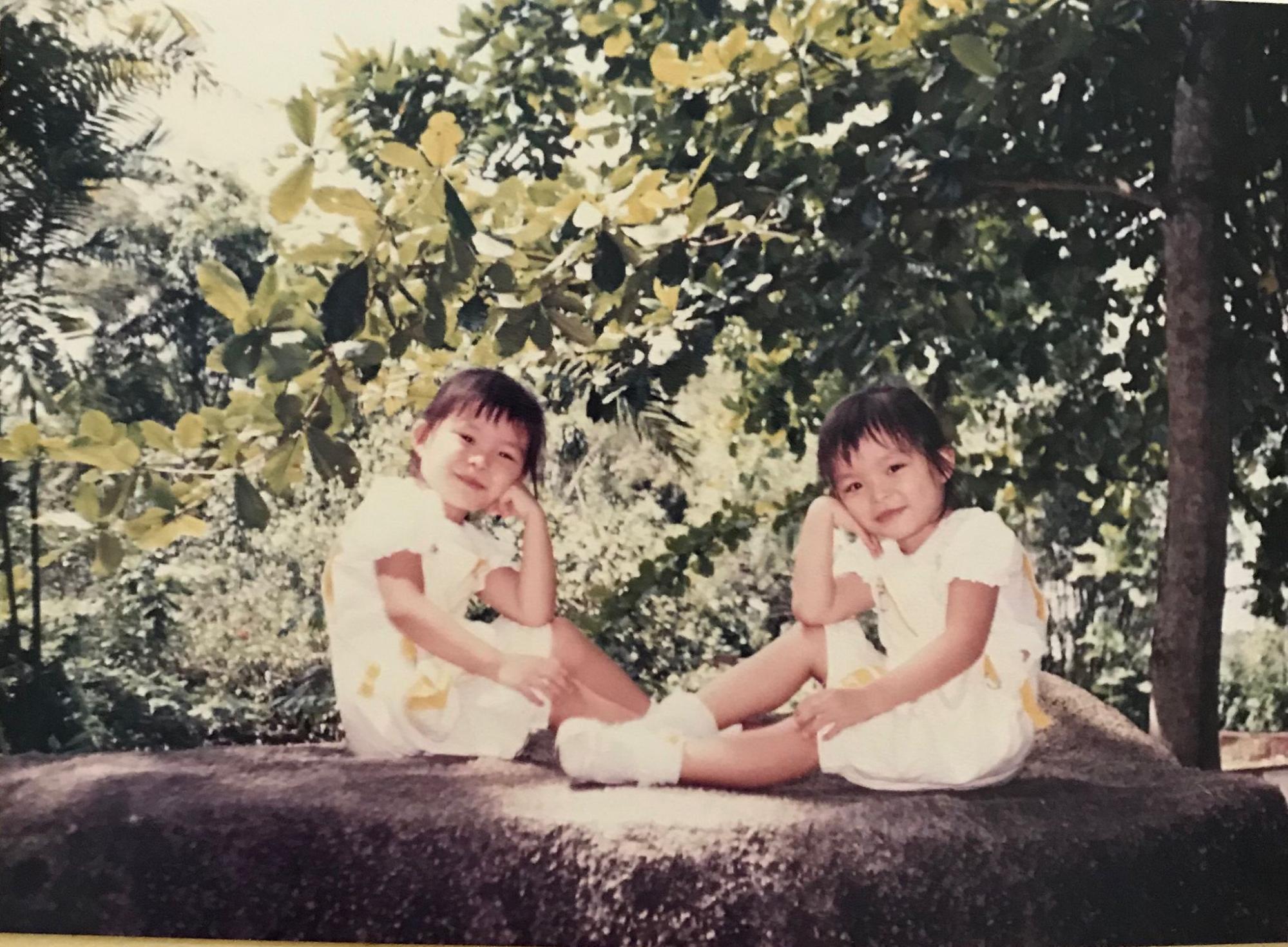 Lena and her twin sister, Laura
Image courtesy of Lena
"One of the greatest perks of having a twin is that you get to prank people. I'll never forget the time my twin and I appeared on a makeover show, tasked with pranking unsuspecting pedestrians on the street. We were dressed identically and approached the same person, asking for directions. As expected, they looked very confused, and it was hilarious to see their reactions.
Perhaps also because we are identical twins, our relatives always have a hard time identifying us during family gatherings. In the end, they gave up and called our names at the same time to avoid confusion. 
While we used to dress very similarly when we were much younger, our individual styles have developed over time. I tend to wear formal outfits more often than my sister because of work."
– Lena, 39
3. "Took different academic routes but remain good friends today"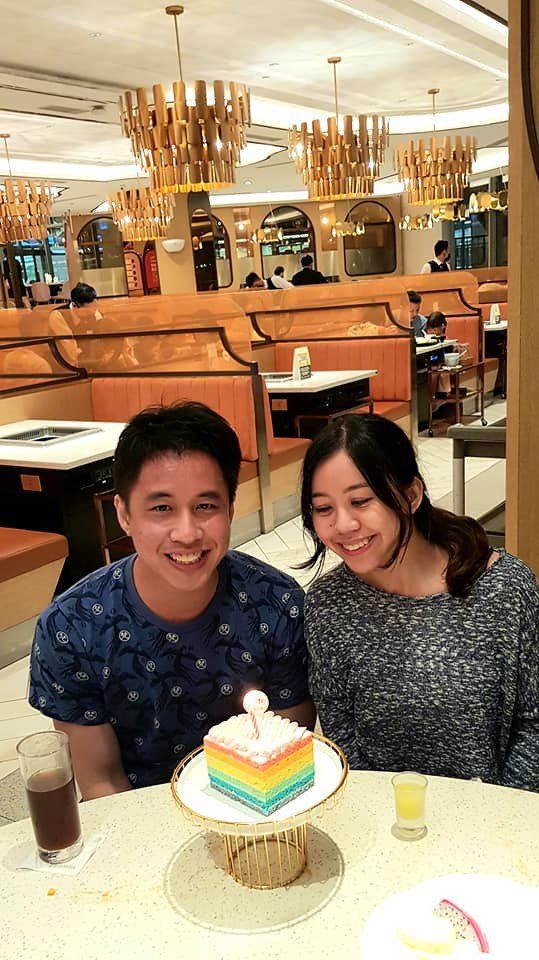 Jessica and her twin brother
Image courtesy of Jessica
"My brother and I are fraternal twins, so we don't receive many comments about our appearance. Nevertheless, I've always cherished having him as a schoolmate and built-in buddy all the way through primary school. I can still vividly recall the time when we created "tornados" with our water bottles on the school bus. 
As we grew older, both of us began to feel that it was uncool to be known solely as "so-and-so's twin", and we wanted to carve out our own identities. It just so happened that he joined the science industry and I embarked on the humanities path.  
In terms of our personal style, we are obviously very different from each other. I truly appreciate the fact that even as adults now, we have managed to outgrow our childish days of bickering and have become good friends."
– Jessica, 33
4. "Teaming up against our parents as a mischievous duo"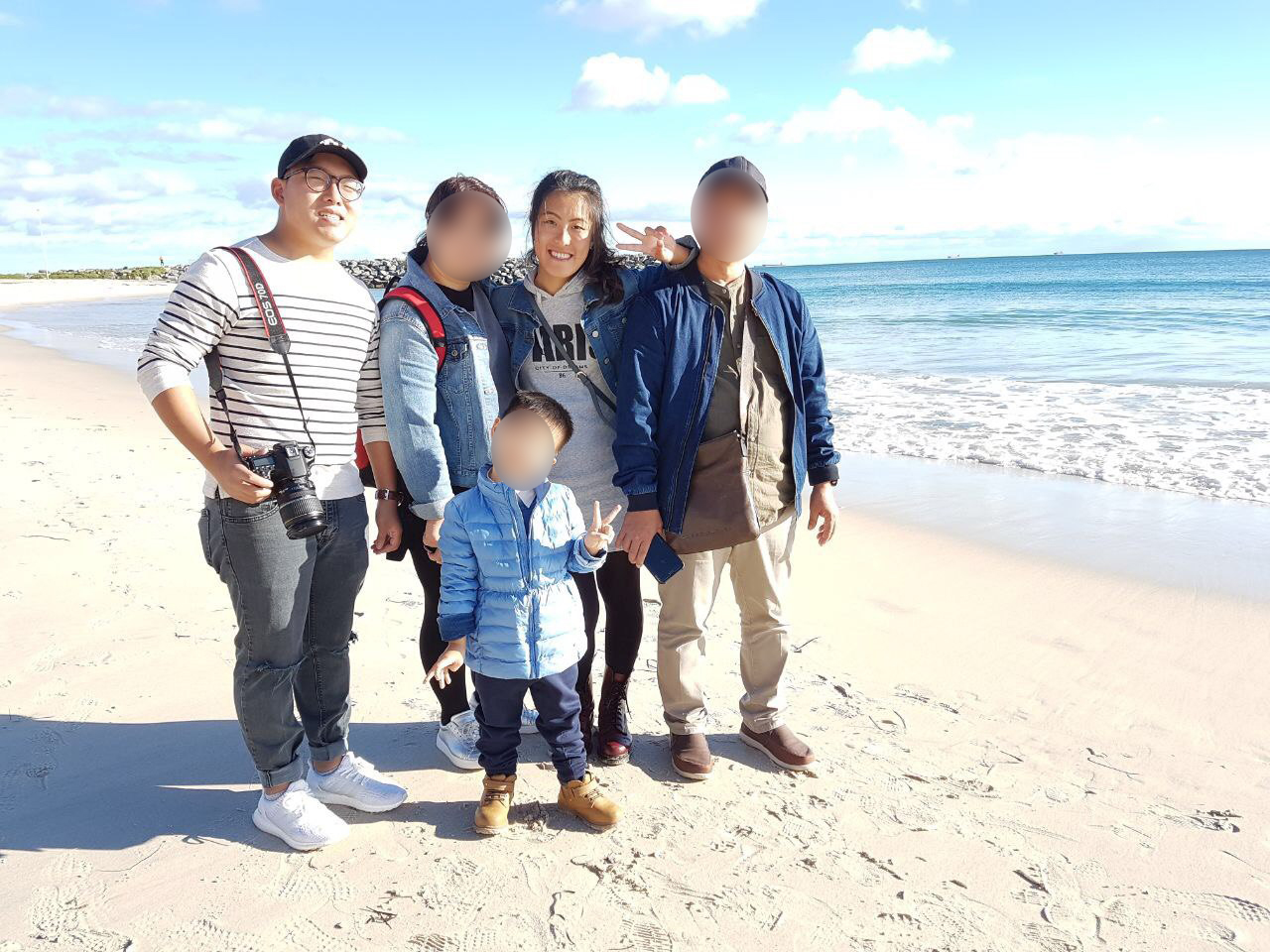 Shermaine with her twin brother on the left
Image courtesy of Shermaine
"Growing up as a twin has its pros and cons. I enjoyed having someone to play with, and I was grateful that my brother had my back, especially when I was scolded by our parents. Another fond memory of my brother involves teaming up with him as a mischievous duo against our parents.
On the downside, I didn't quite appreciate being compared to my twin, and having to share toys and birthdays.
While I know that some twins, even if they are of different sexes, share similar traits like personality and fashion styles, my brother and I are vastly different individuals. He is more reserved, while I consider myself an outgoing person."
– Shermaine, 25
5. "We are twins but of different blood types"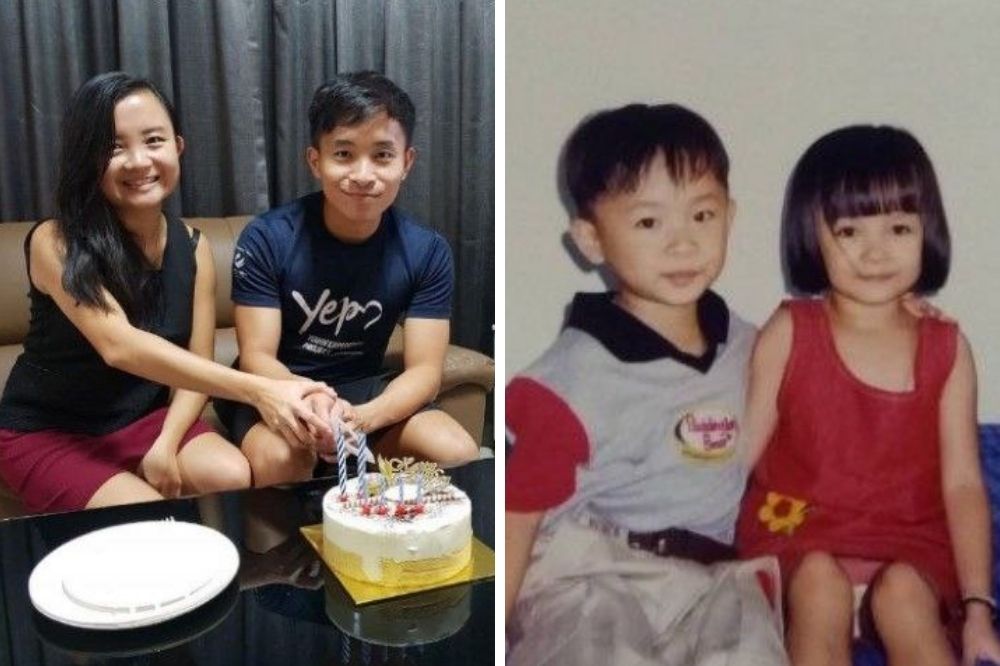 Jun Jie with his twin sister
Image courtesy of Lum Jun Jie
"In contrary to the assumptions that twins are close to each other, most people are surprised when I share that my twin sister and I have different blood types. It is always amusing to see their reaction probably because it is not something they often hear about twins. 
One of the most memorable moments I had with my sister dates back to kindergarten. She was selected to perform at an event, while I wasn't. However, because I really wanted to perform with her, I cried so badly that the teachers eventually allowed me to dance with her. Looking back, it was quite embarrassing, but I had fun dancing on stage with my sister.   
Although we are now grown adults, I find that our fashion styles are somewhat similar. Both of us prefer to dress in casual clothes."
– Lum Jun Jie, 29  
Be Twinsies With Your Besties By Donning Young Hearts' Home Wear Collection
Admit it ‒  the aforementioned stories might have you feeling a tinge of envy for those who have a twin. But no worries, you can always twin with your BFFs and family members with Young Hearts' adorable home wear collection, which features comfortable loungewear and matching home goods.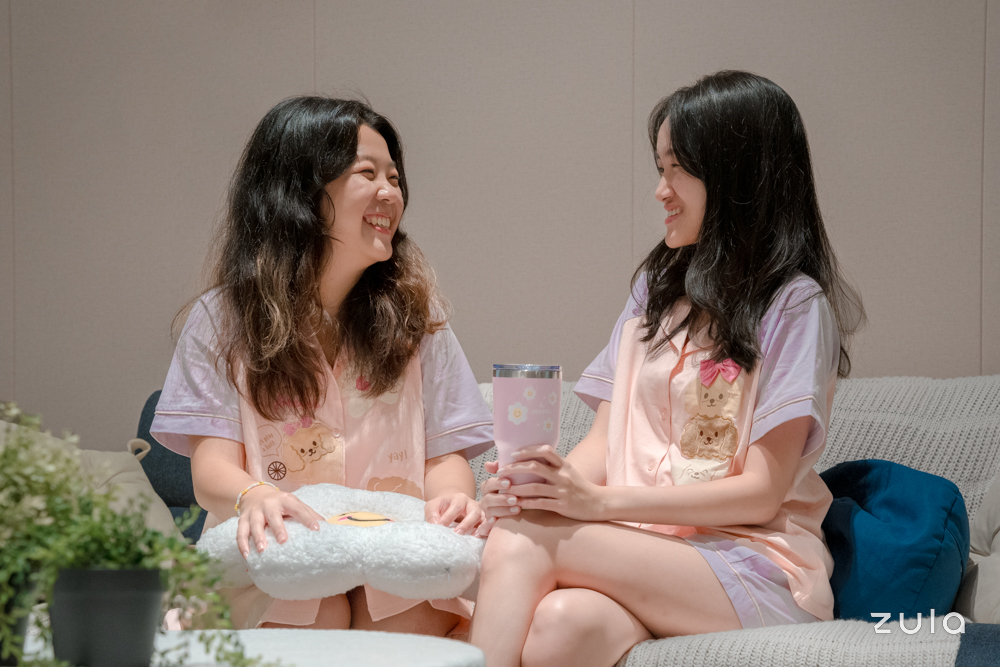 From left: Harmony Friends Pajama Dress, Harmony Friends Pajama Set
More than just a lingerie brand, Young Hearts is a lifestyle concept that aims to inspire young girls to embrace womanhood with passion, confidence, and joy. Ranging from undergarments to lifestyle merchandise, the brand encapsulates all things cute and sweet.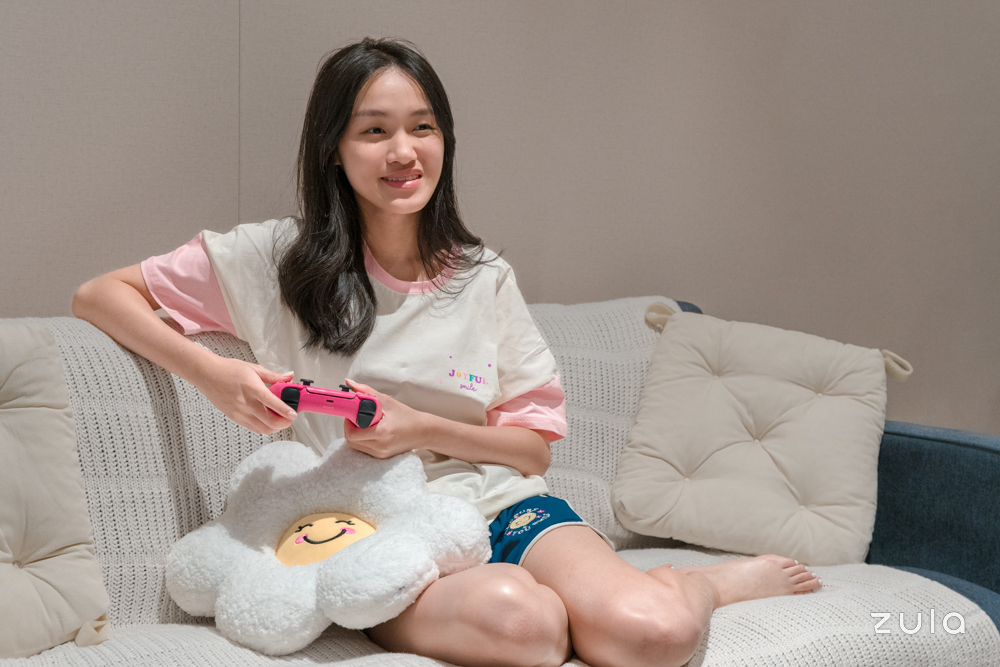 Joyful Smile Top & Shorts Sleep Set
Introducing their Harmony Friends and Joyful Smile collections – both series feature loads of pastel colours and kawaii illustrations to appeal to the young, and young at heart. 
Those who enjoy matching their pyjama set can check out the Joyful Smile Top & Shorts Sleep Set. If catching Z's in a night dress is more to your liking, the Harmony Friends Pajama Dress will be right up your alley.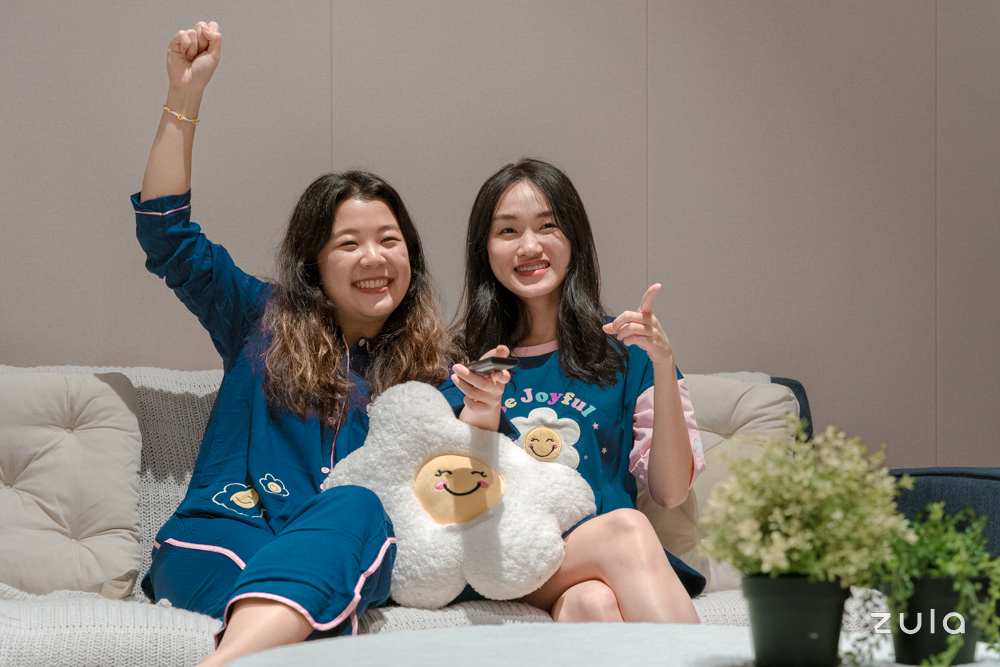 From left: Joyful Smile Woven Pyjama Set, Joyful Smile Sleep Dress
What's a slumber party without twinning with your bestie? Go for a matchy look with the Joyful Smile Woven Pyjama Set and Joyful Smile Sleep Dress, and bond over late-night HTHTs. They will be complementary to your photo spams together too, since you and your BFF will look on point.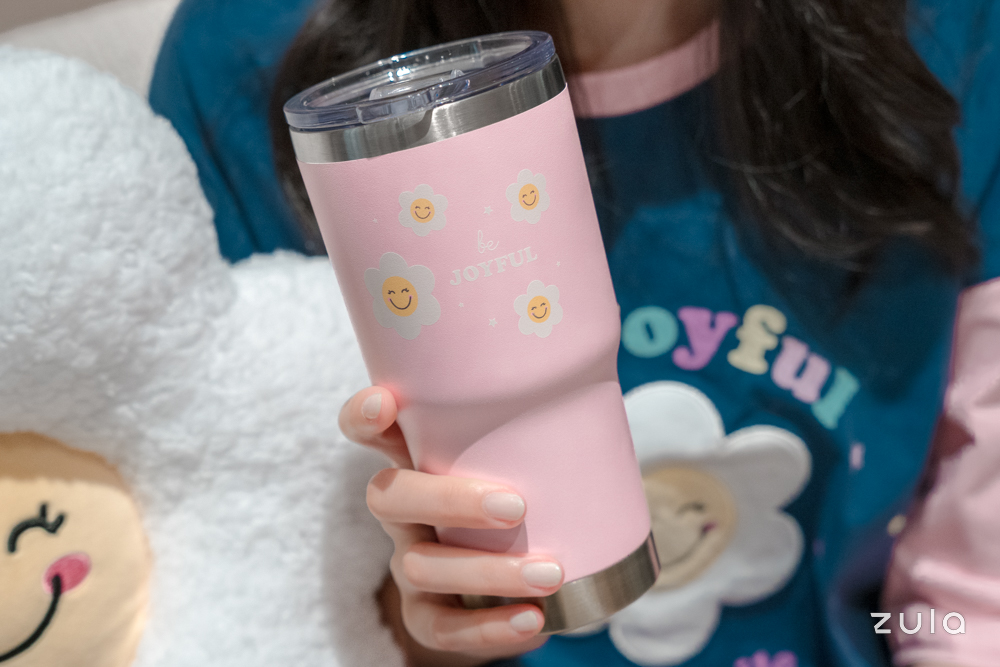 Since a sleepover also calls for hours of chatting, stay hydrated and quench your thirst with Young Hearts' Joyful Smile Tumbler. Decked in pink and adorned with flower motifs, the stainless steel drinkware can keep your drinks cold or warm for up to 6 hours.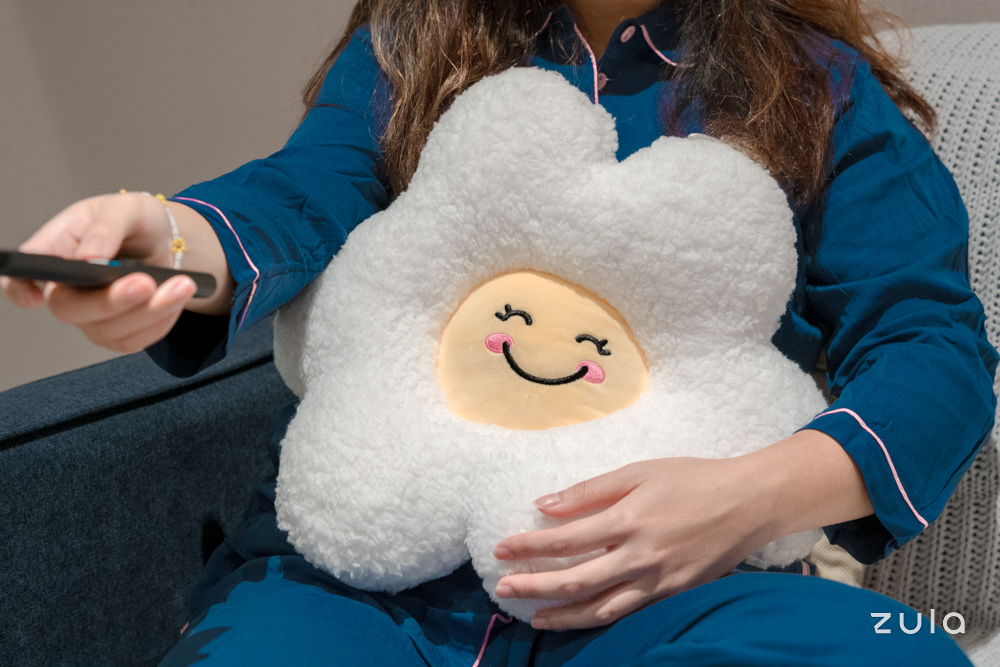 Be it on a couch or on your bed, the Joyful Smile Cushion is a great addition to liven up any space. With its cheery expression, it is your daily reminder to start the day with a positive attitude.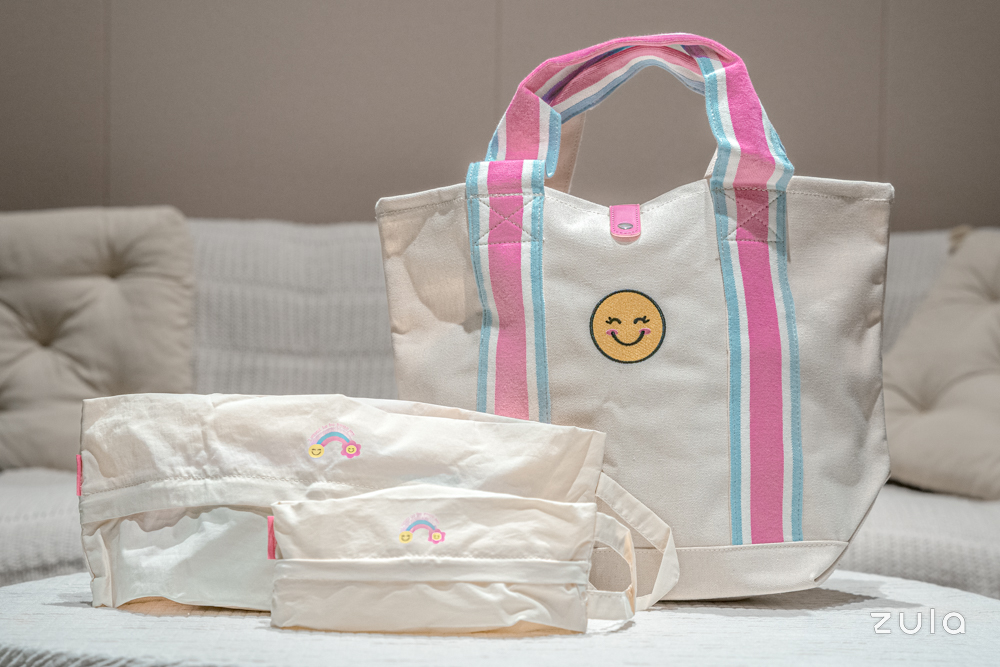 From left: Joyful Smile Travel Pouch Set, Joyful Smile Tote Bag
Those planning to travel soon should also check out the matching Young Hearts' Joyful Smile Travel Pouch Set and Joyful Smile Tote Bag. 
The former features two different-sized nylon pouches that are ideal for keeping undergarments, cosmetics, and towels. With secure zip closures on both pouches, you can travel with peace of mind, knowing your belongings will stay safe without any accidental spills. Meanwhile, the latter will radiate positive vibes on your dabao runs. 
And when it comes to totes, you can never go wrong. The roomy Young Hearts tote bag has more than sufficient storage space to store your travel essentials. 
Young Hearts' Home Wear Collection Has Adorable Loungewear & Home Goods
Refresh your impression of Young Hearts with their latest home wear collection that features various pyjama sets and accessories. Whether you're looking to twin with your friends or with your actual twin, these designs will no doubt put a smile on your face. Now you know just where to look when sprucing up your living space.
Cover: Image courtesy of Lum Jun Jie, Lena, and Rebecca
Photography by Liu Xing Ying.
This post was brought to you by Young Hearts.