Unity Let Wellness Take Shape Sale
Most Singaporeans would agree that we are a nation that loves lobangs, so chances are, we are always down for deals, especially if freebies are involved. 
Good news for those planning to stock up on health products and beauty items ‒ Unity has launched their Let Wellness Take Shape campaign with up to 65% off deals and goodie bags for you to kope from now till 5 April 2023.
The campaign
With inflation in full swing, Unity's Let Wellness Take Shape campaign is the perfect opportunity to save when shopping.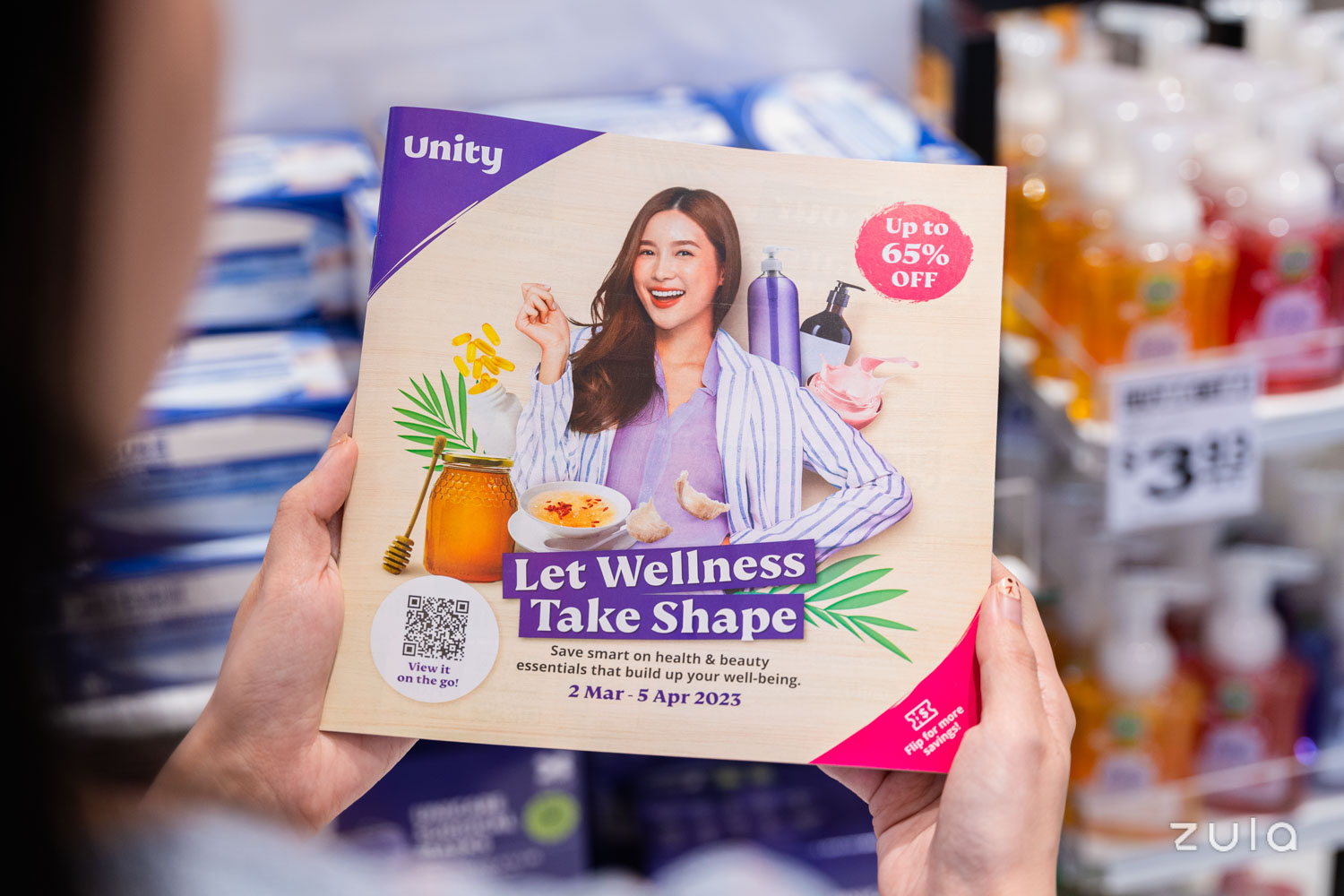 Apart from ongoing promotions until 5 April 2023, the campaign also features exclusive events happening only at six Unity outlets ‒ VivoCity, Causeway Point, Clementi Mall, Parkway Parade, Ang Mo Kio Hub, and Block 212 Bedok North ‒ over selected weekends in March 2023.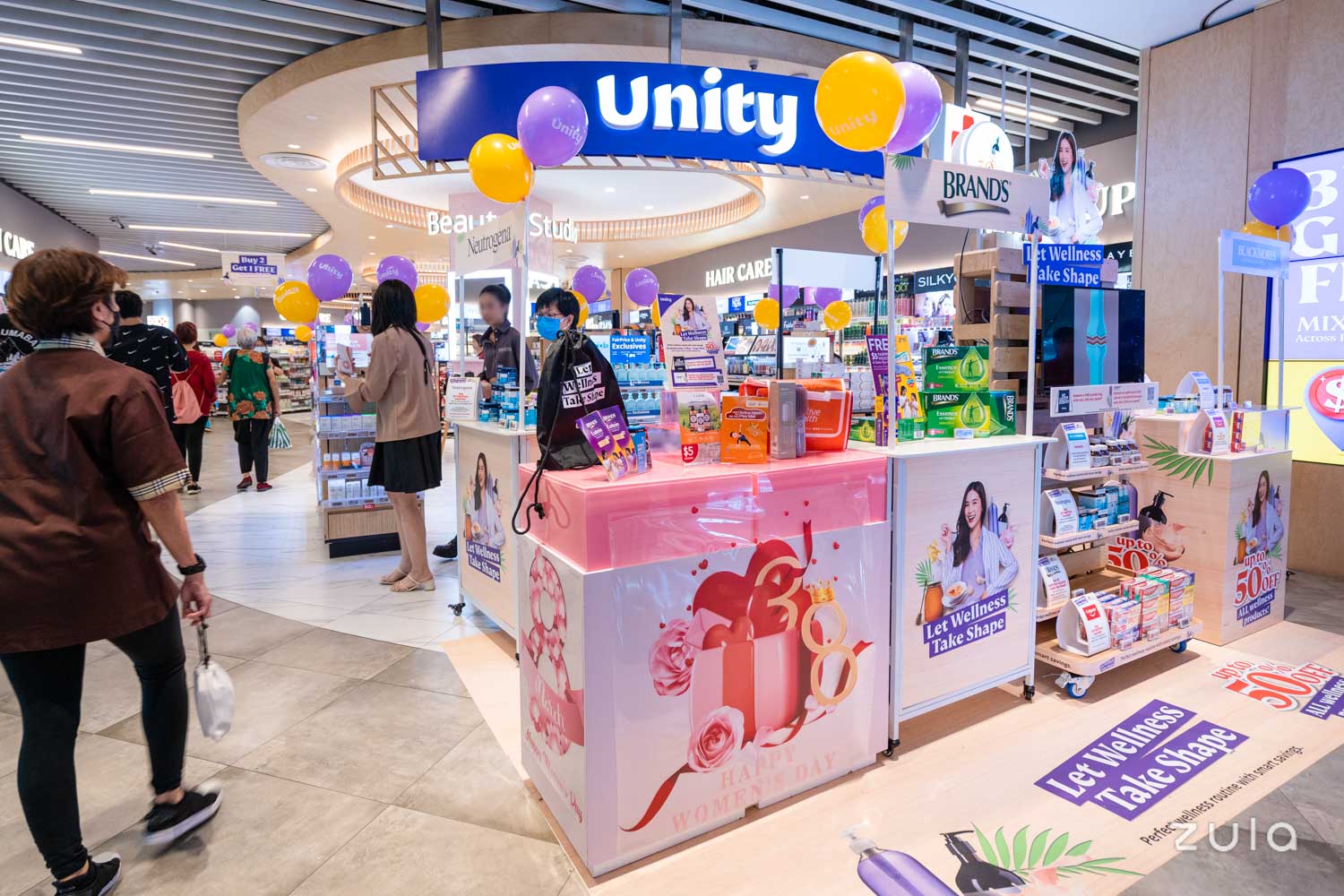 Event booths will be present from 4pm to 8pm on Fridays, and from 12pm to 8pm on Saturdays and Sundays. This means you get to make your money's worth with stackable deals on selected brands in stores, alongside a more interactive shopping experience.
10 to 12 March 2023 ‒ Colgate, Neutrogena, Blackmores & Brand's
Make time between 10 and 12 March 2023, and head over to Unity's exclusive event. Over the first 2 weeks including weekdays, spend on products from the selected brands Blackmores, Colgate, Brand's and Neutrogena to score yourself $5 FairPrice vouchers.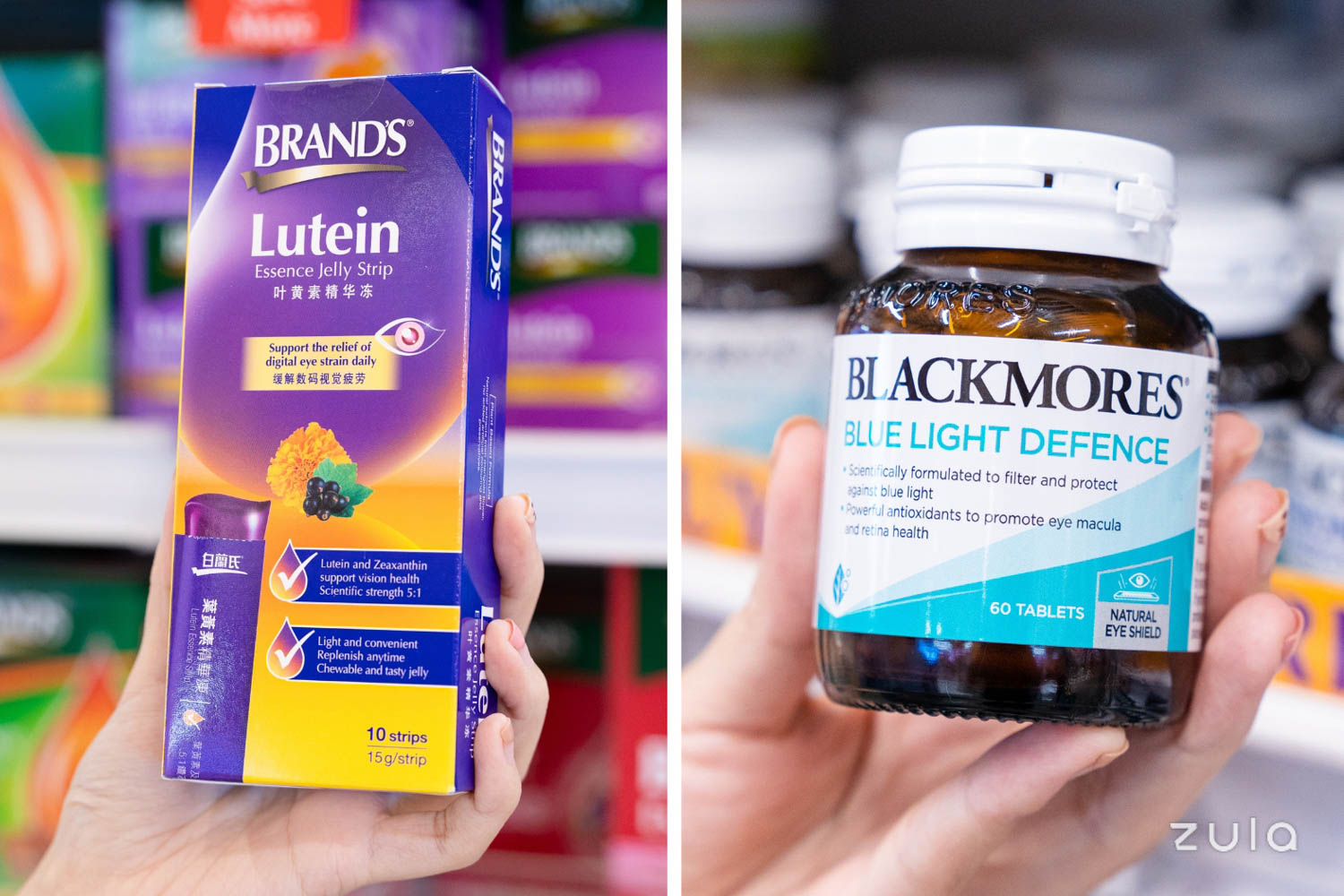 In addition to a $5 FairPrice voucher, bring home a satin eye mask when you purchase 2 packs of Brand's Lutein Jelly Strip 10s that promotes vision health. 
A bottle of Blackmores Blue Light Defence (U.P. $58.34) is also yours for every $60 spent in a single receipt on any Blackmores assortment.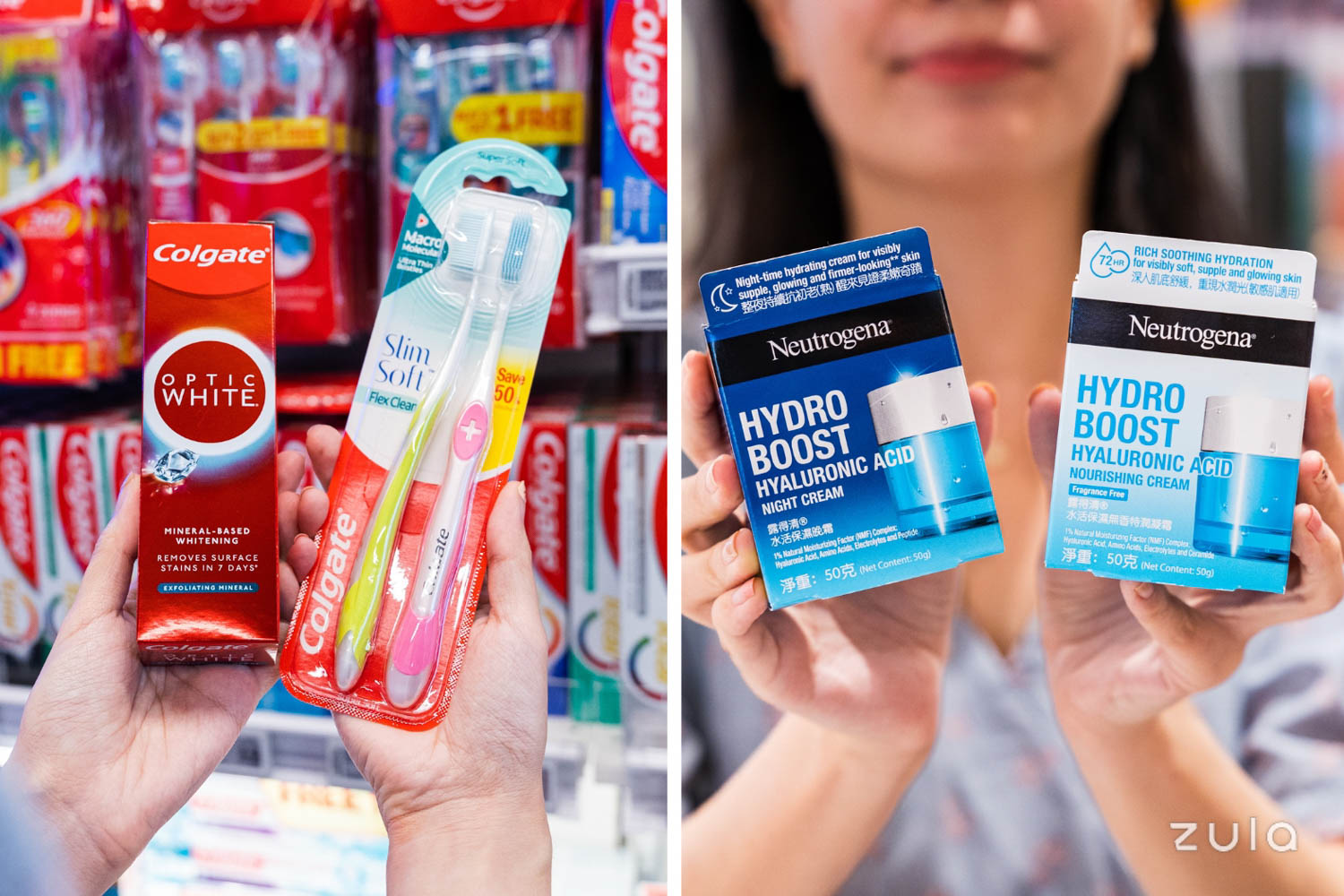 Work towards achieving pearly whites with Colgate products. Customers who spend a minimum of $30 on Colgate products in a single receipt can snag a $5 FairPrice voucher too.
Skincare enthusiasts won't want to miss out on this offer ‒ Neutrogena's Hydro Boost range has up to 50% off. A minimum of $40 nett spent on Neutrogena products also qualifies you to a $5 FairPrice voucher.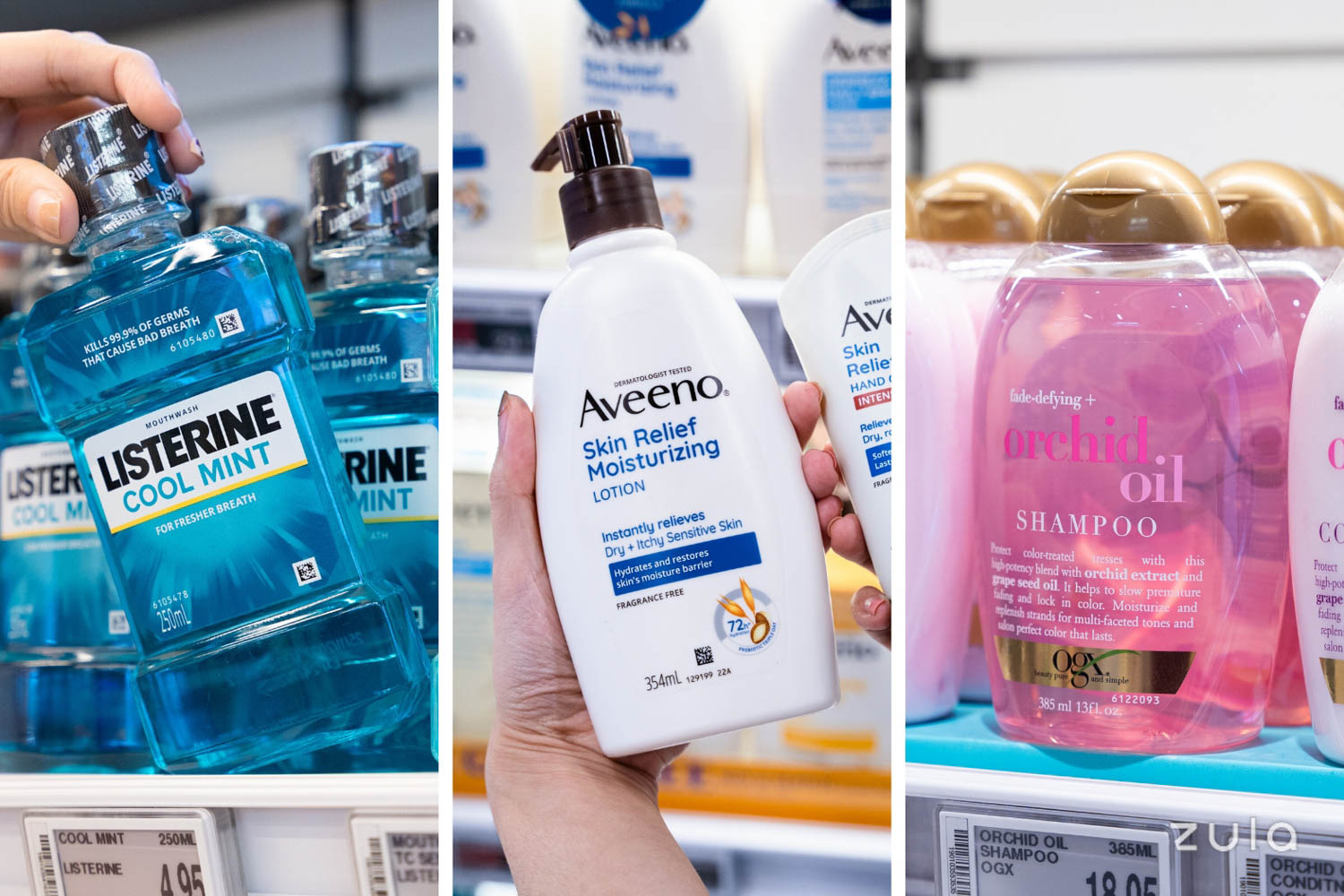 That's not all ‒ you'll be presented with a $5 FairPrice voucher too when you spend a minimum of $40 in a single receipt on participating Johnson & Johnson brands like Listerine, Aveeno, and OGX. The voucher will also be redeemable at the Neutrogena booth.    
17 to 19, and 24 to 26 March 2023 ‒ Swisse, Ocean Health, Aussie & Tsaio
There's no denying that the Covid-19 pandemic was a wake-up call for many Singaporeans to better take care of their health. Boost your immune system with deals that are only happening from 17 to 19, and 24 to 26 March 2023.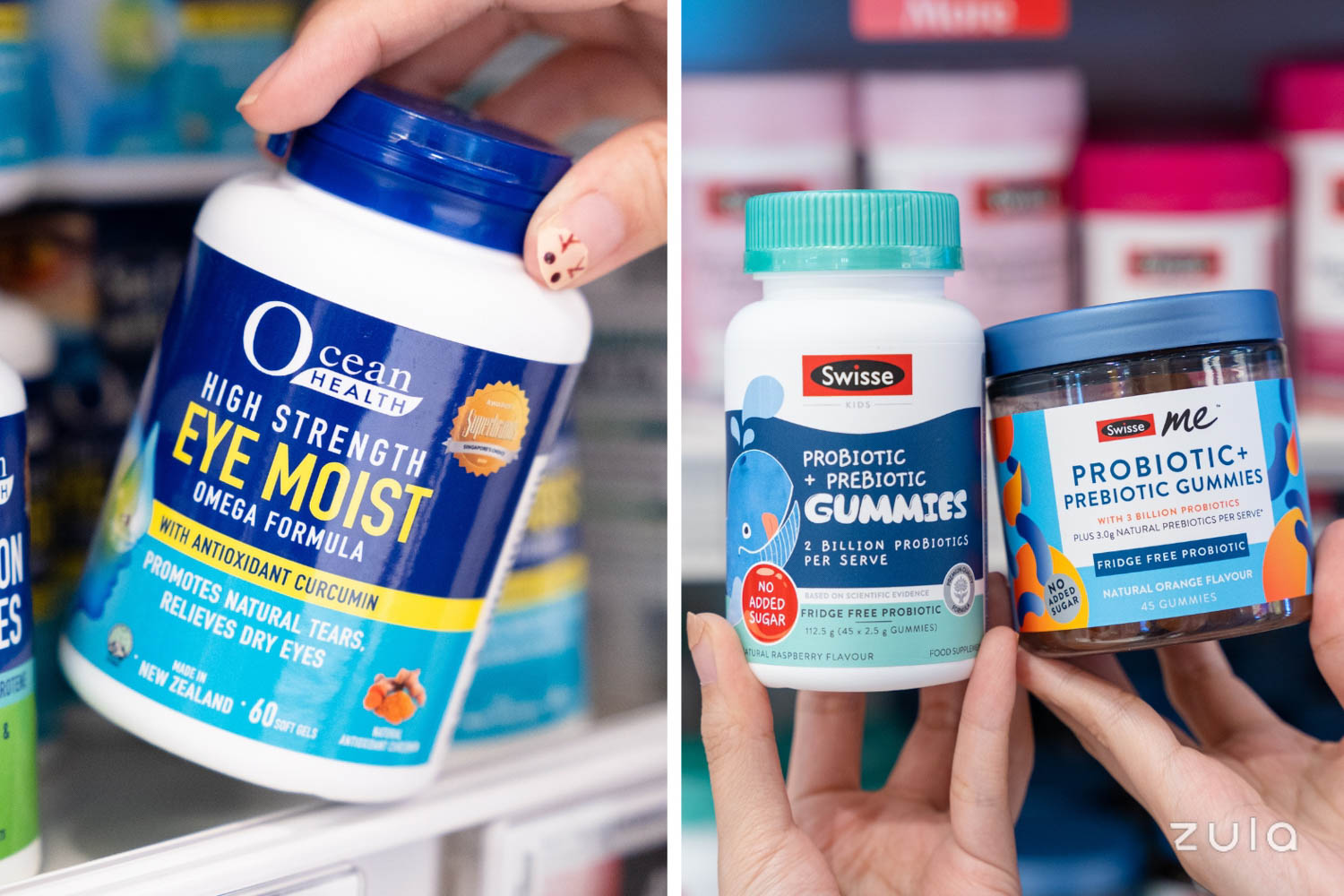 No worries if you're not a fan of taking vitamin tablets ‒ you can still get your daily dose of vitamins with Swisse gummy products which will be up to 40% off. Ocean Health is also offering their Health High Eye Strength Eye Moist Omega 60s at $24.15, a huge mark down from their usual $40.27.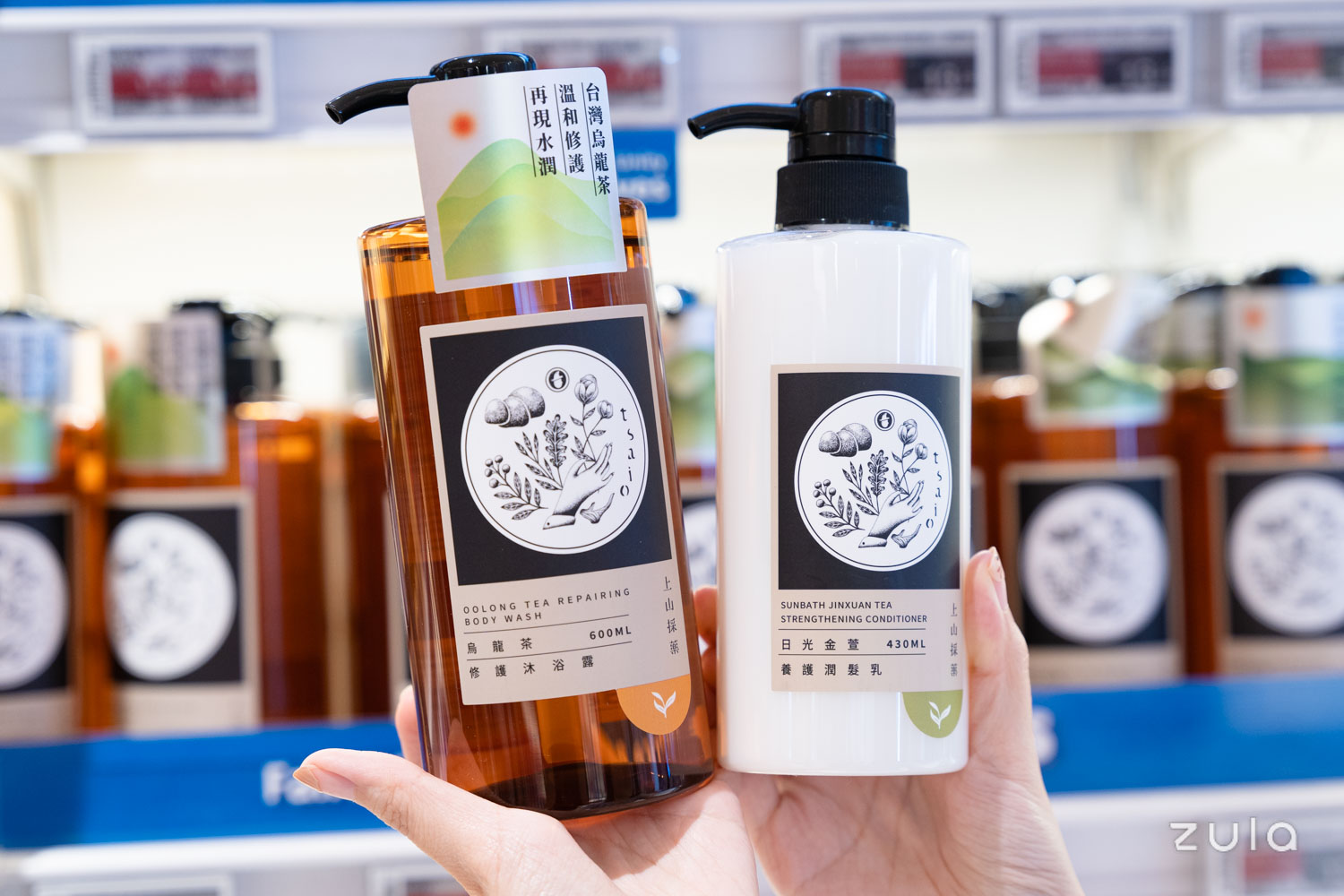 Swap out your usual shower gels and shampoos for unique scents like Oolong Tea and Sunbath Jinxuan Tea from Tsaio, which has a 20% off discount on all products. 
You can also kickstart your journey to achieving shinier and more voluminous locks when you shampoo and treat your hair with Aussie. Their 30% off promotion applies to all haircare products, so this means you can stock up on items like leave-in conditioners and hair oils.
Other deals
Even if you can't take a trip down to Unity during the selected weekends to check out the event booths, the ongoing campaign also includes other promotions like their Buy 1 Get 1 Free deal.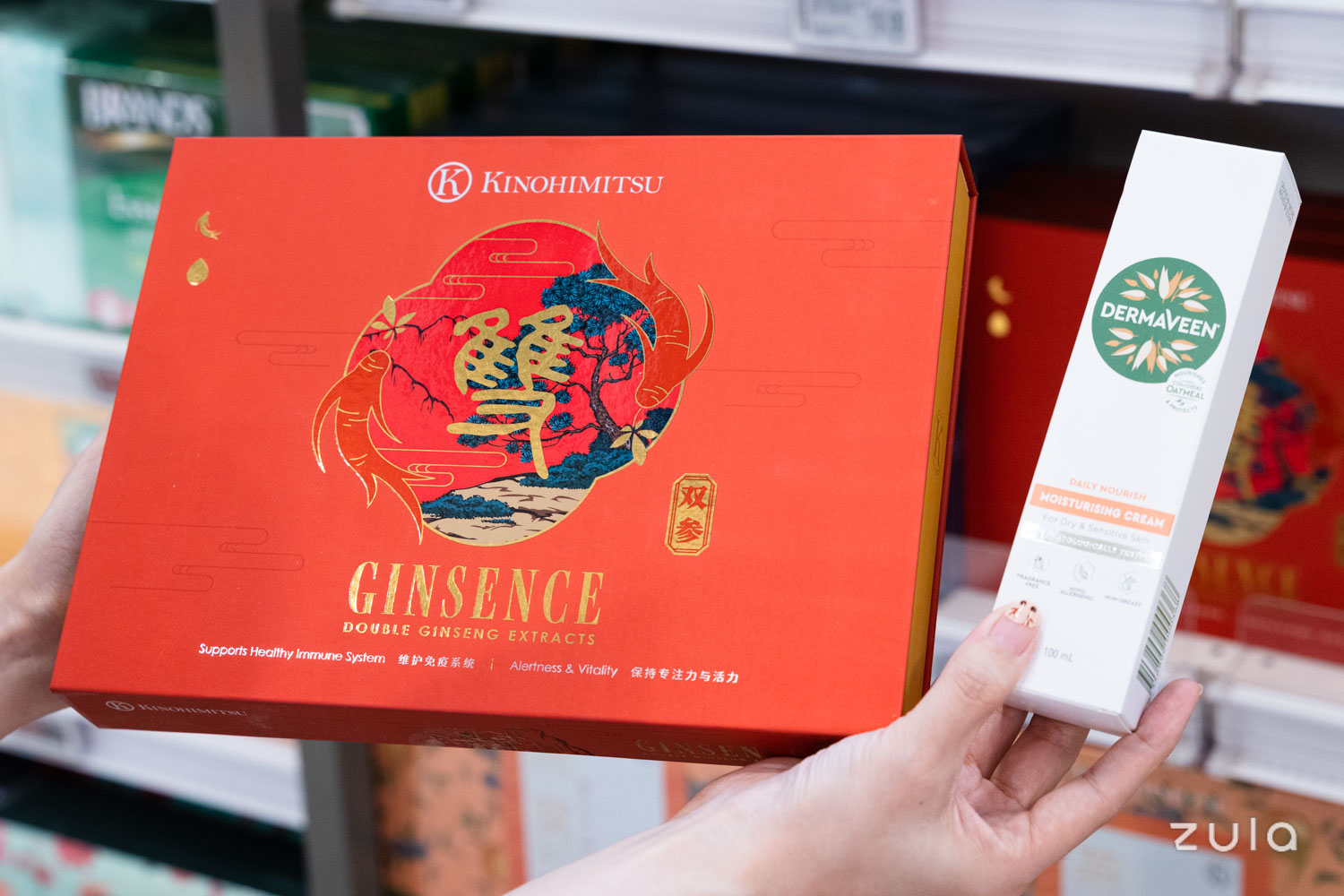 Gather your BFF to shop an assortment of items such as Dermaveen's Moisturising Cream (U.P. $18.95) and Kinohimitsu's Ginsence (U.P. $99). The offer also applies to Nivea's Naturally Good Bio Deodorant Spray (U.P. $11.70) and Himalaya's Aloe Vera Gel (U.P. $13). 
For the full list of products, check out the e-catalogue.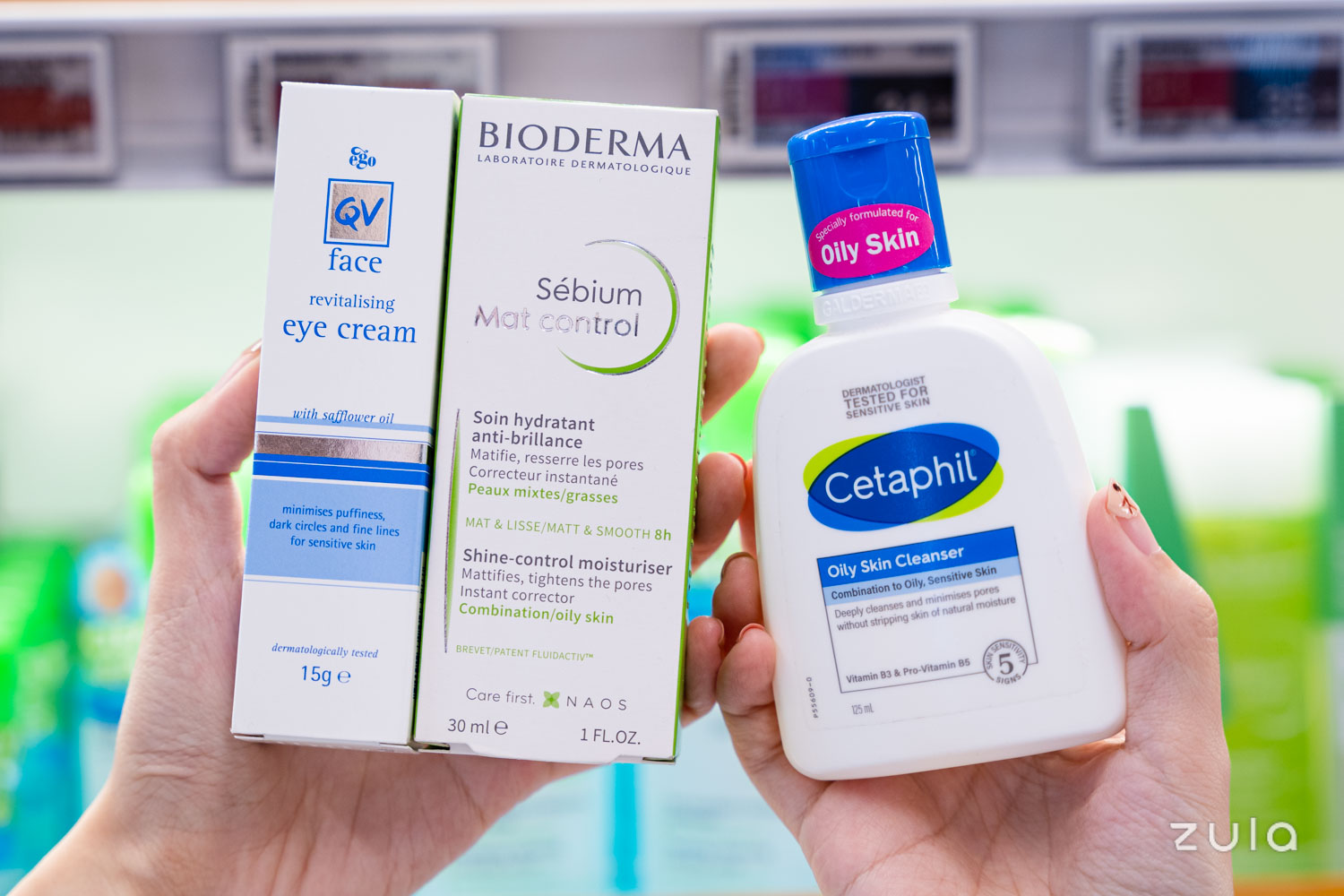 If that's not impressive enough, their Mix & Match Buy 2 Get 1 Free promotion runs till 15 March 2023. Participating brands include familiar names like Cetaphil, Vichy, Bioderma, La Roche Posay, and QV, which means you can pick out the best customised combo according to your personal care needs.
Note that the item of the lowest value is complimentary and the offer is excluded from ongoing promotional packs.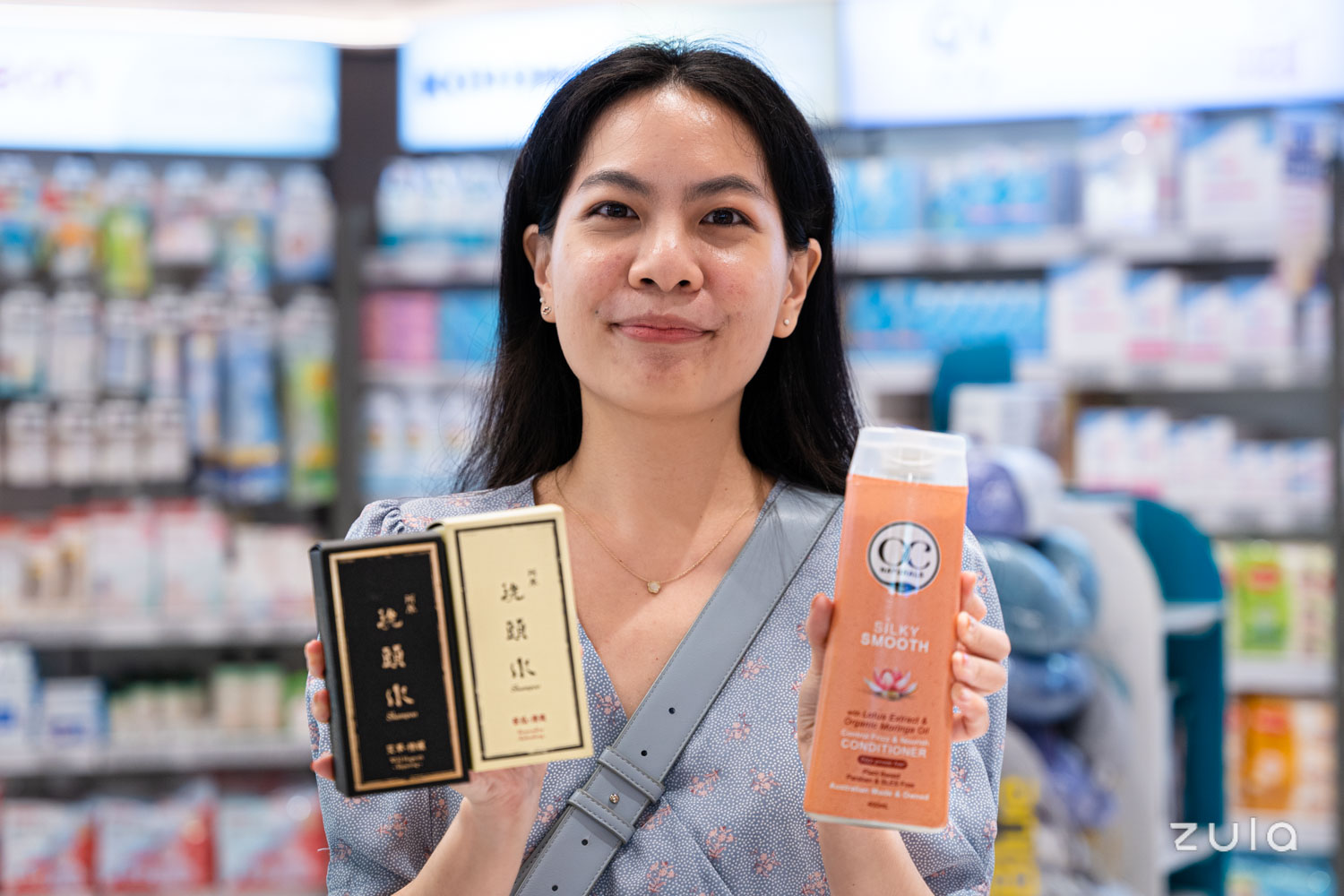 Since Unity also carries exclusive overseas brands like Ah Yuan from Taiwan and OC Natural from Australia, diehard enthusiasts of these brands won't have to travel across borders just to get them either.
Free goodie bag and handheld massager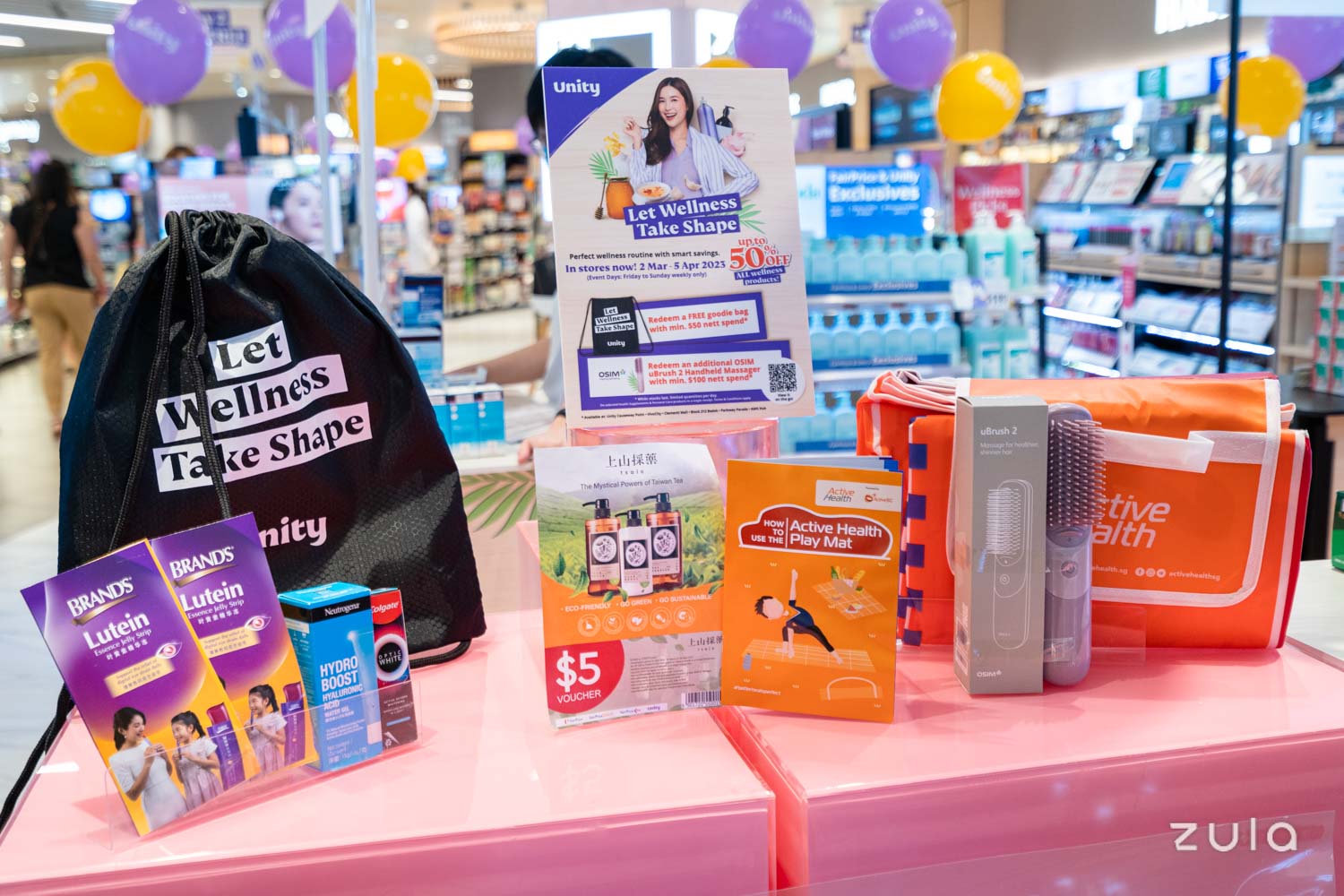 Guilty as charged – we can't deny a good freebie. The campaign also treats customers who spend a minimum of $50 to a free goodie bag*, that contains Colgate's Optic White Toothpaste, Neutrogena's Hydro Boost Water Gel, Brand's Lutein Essence Jelly Strip 2pcs, and an Active Health playmat.  
Those who spend more than $100 are also rewarded with an additional OSIM uBrush 2 Handheld Massager* that soothes your scalp after a long day. 
Since these freebies have limited stock, make sure to run, don't walk to the Unity outlets during this period.
*Terms and conditions apply
Save Money & Take Care Of Your Wellness With Unity's Let Wellness Take Shape Campaign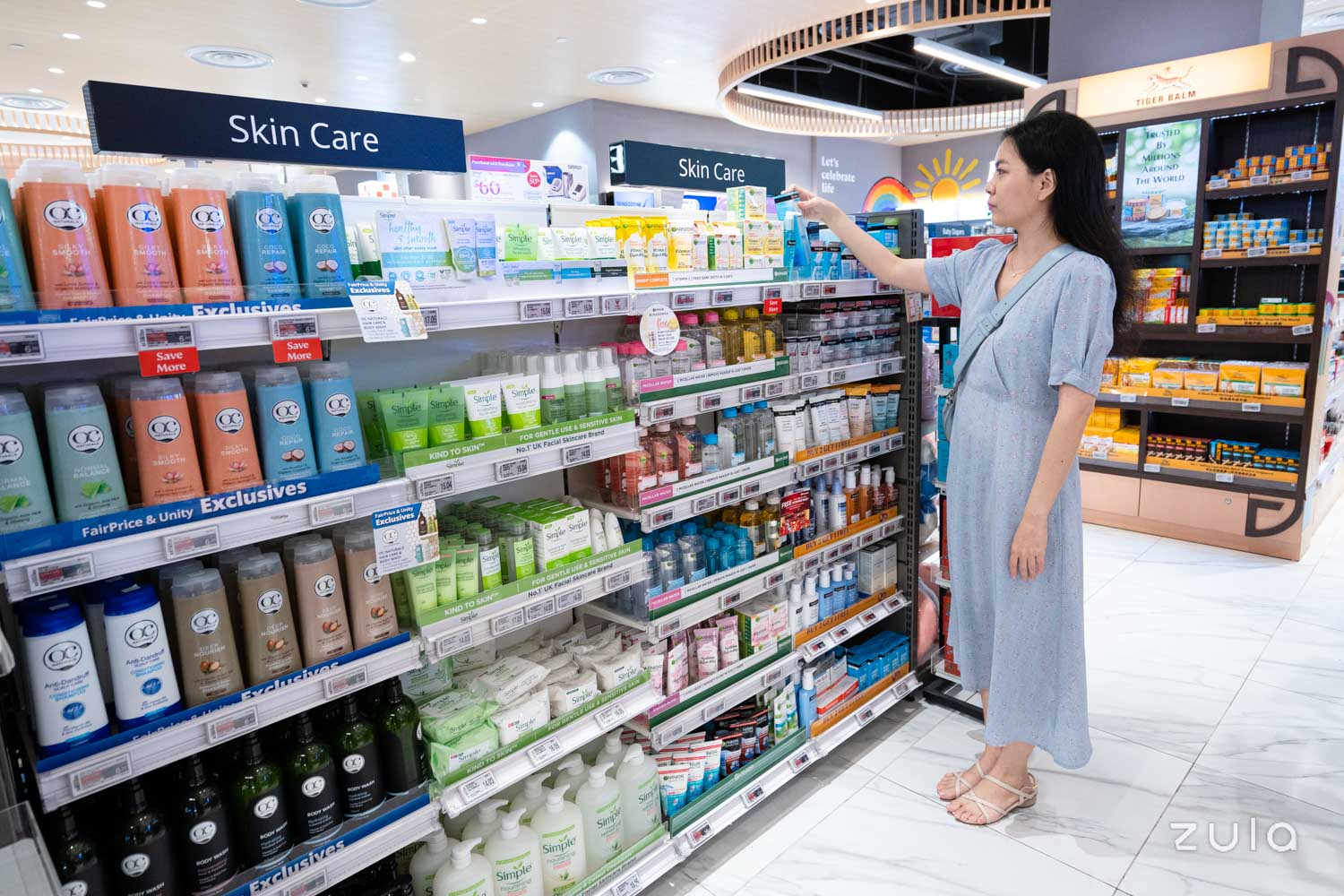 What's so amazing about Unity's Let Wellness Take Shape campaign is that it allows you to save big on health supplements and personal care products amidst the ever-rising cost of living. Don't miss out on these awesome deals from now till 5 April 2023, and be sure to share the lobangs with your fellow kakis too.
More information about the campaign can also be found on Unity's official website.
This post was brought to you by Unity.
Photography by Melvin Mak.