Winnie The Pooh Pop-Up Store
It is hard to believe that it has been 95 years since Winnie The Pooh and Friends were introduced to the world. To celebrate the occasion, Disney is treating fans to a pop-up store in Suntec City for a limited time.
From Instagram worthy backdrops to exclusive merchandise, you can now immerse yourself in the world of Winnie The Pooh. Read on to find out more about this new wonderland in town. 
The Hundred Acre Wood
For many of us, Winnie The Pooh taught the importance of friendship. Keeping with the theme, why not ask your bestie to tag along when you head down to visit the exclusive pop-up store. 
Replacing the spot that the Disney Tsum Tsum pop-up was previously at, you'll find the space modelled after Winnie The Pooh's home, The Hundred Acre Wood. It will be hard to miss, since the decorations even extend to the walls.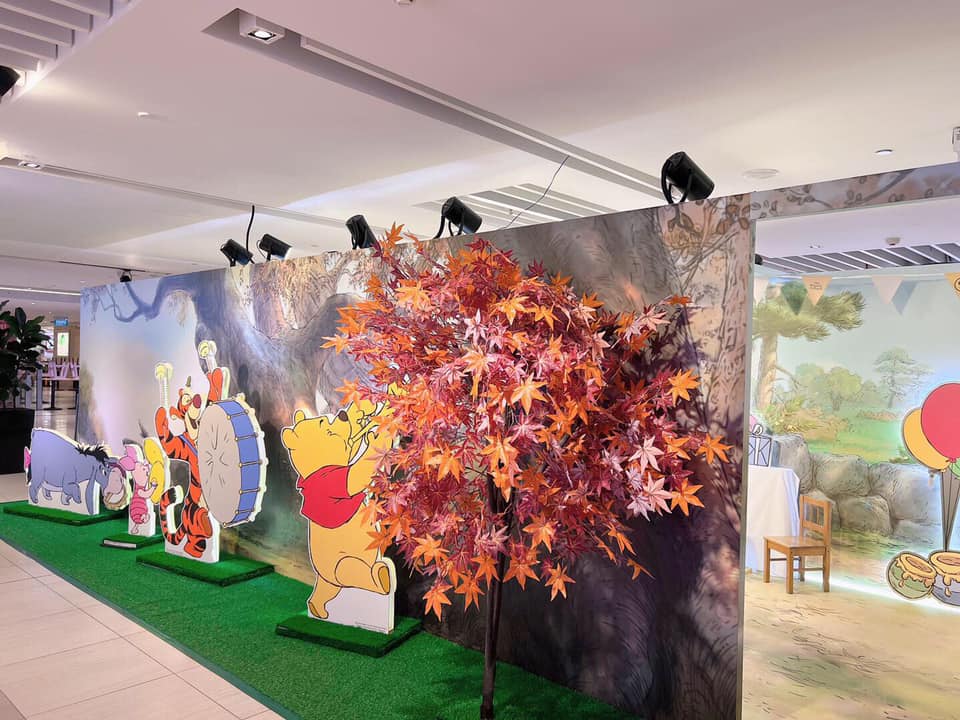 The fun starts right outside even before you step into the store. The cut-out standees of Winnie The Pooh and Friends in a marching band greet you together with an autumn tree by the entrance. Time to get your phones out and give your best smile for that whimsical selfie.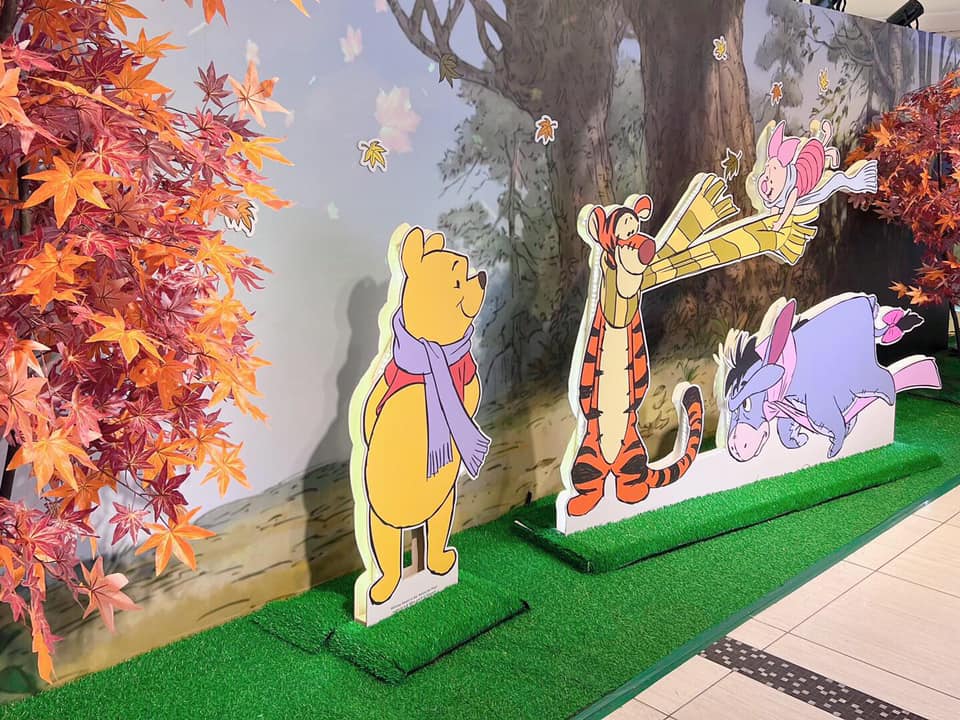 You might also notice how the pop-up store has an autumn theme ‒ perhaps even evoking nostalgia for those who miss travelling to countries with the cool season.  
Once you step inside, you are invited to a party with Winnie The Pooh, Christopher Robin, Piglet and Rabbit. There's even a chair by the side so you can sit and snap photos for the 'gram.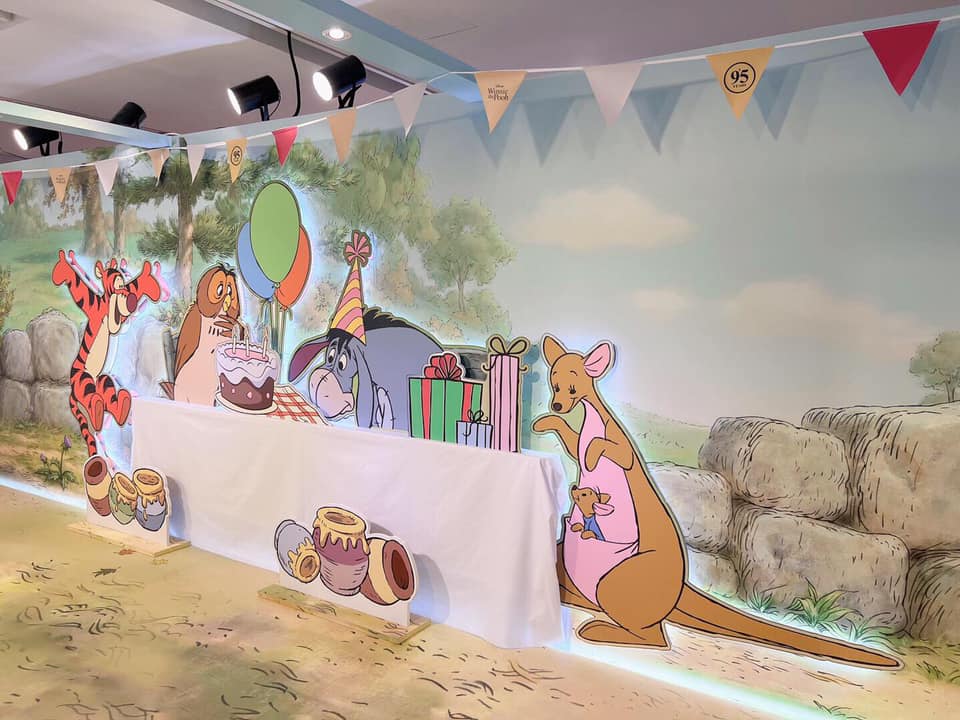 The party doesn't stop with another set-up that celebrates Eeyore's birthday. Join in the celebration with Tigger, Owl, Kanga and Roo too. 
Merchandise corner 
After you're done visiting the photo areas, don't leave without dropping by the merchandise corner that features exclusive Disney items.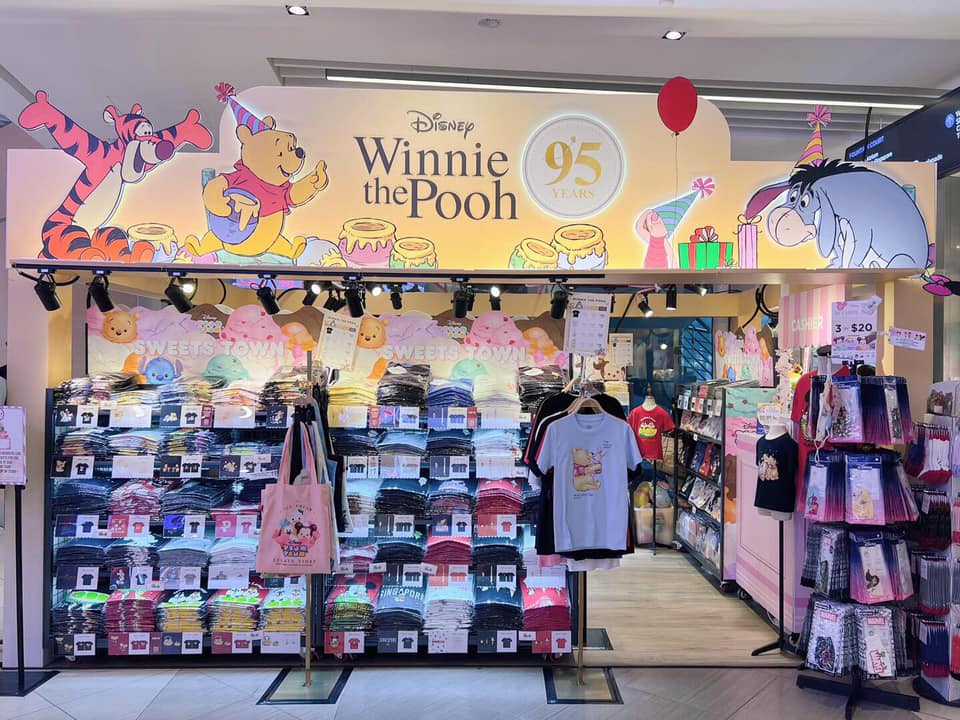 The merchandise corner offers the latest Winnie The Pooh and Friends T-shirt collection, blind boxes, and even collectibles for you to take home.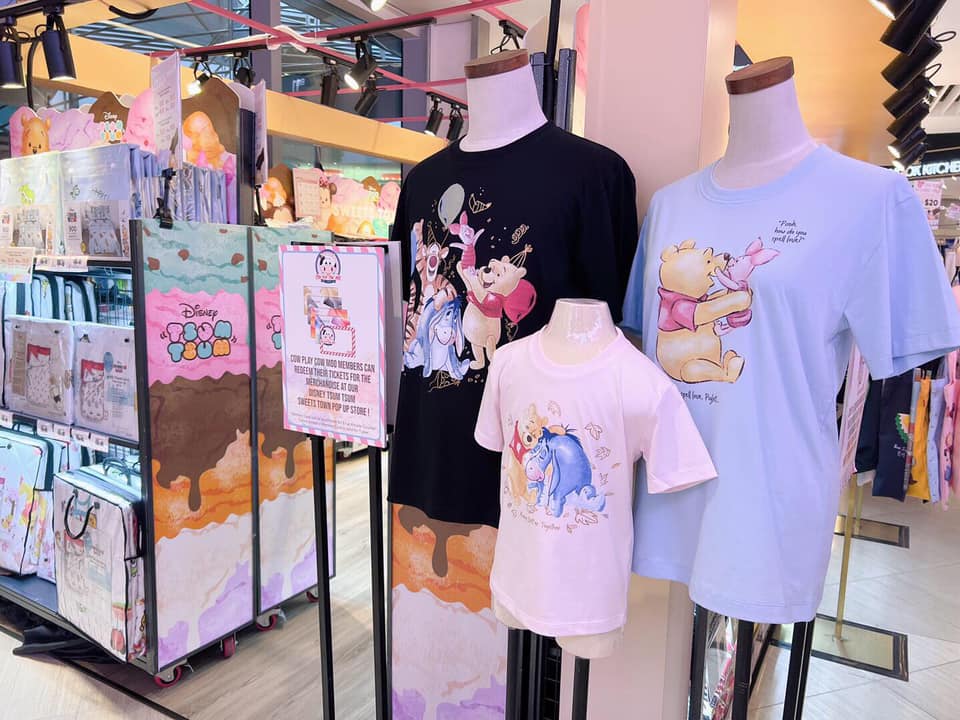 The T-shirts are available in both adult and children sizes so you can have them as matching outfits with your little ones.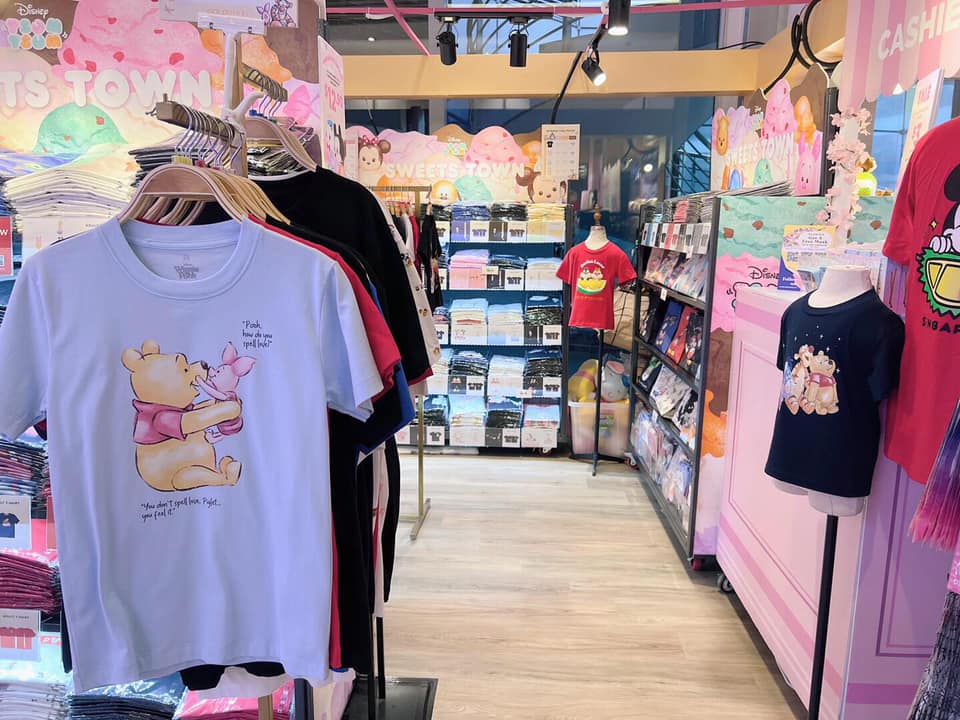 Head down for yourself to see the full collection of exclusive merchandise before they run out. 
Experience The World Of Winnie The Pooh And Friends At This Pop-Up Store At Suntec City
If you're unsure what to do this coming weekend, visiting Suntec City to check out the Winnie the Pooh and Friends pop-up store promises fun for all ages. It is located at B1, in front of Cow Play Cow Moo.
For those who prefer to stay in the comfort of your home, you can still purchase the latest Winnie The Pooh and Friends T-shirt collection through Goldwood's online store. 
All images courtesy of Goldwood Souvenirs. 
Also read: 
The Winnie The Pooh x Uniqlo Collection Has PJs & Slippers So You Can Have Dreams As Sweet As Hunny