Vans Breast Cancer Collection
Vans will be releasing a capsule collection in support of Breast Cancer Awareness Month.
Every October, organisations work to raise awareness of the disease and raise funds for it. Its international symbol, the pink ribbon, is instantly recognisable.
The Vans collab is a breath of fresh air for those used to seeing brands releasing pink products for Breast Cancer Awareness Month and calling it a day. Instead, it features illustrations of naked women and breasts in all shapes, sizes and colours. They are bound to be conversation-starters, which means you can help raise awareness each time you wear a piece from it too.
The shoes
The predominantly flesh-hued collection consists of 4 sneakers in classic Vans designs. What I love about the collection is that flesh hues includes skin tones from across the spectrum, there's no one-shade-fits-all situation going on here.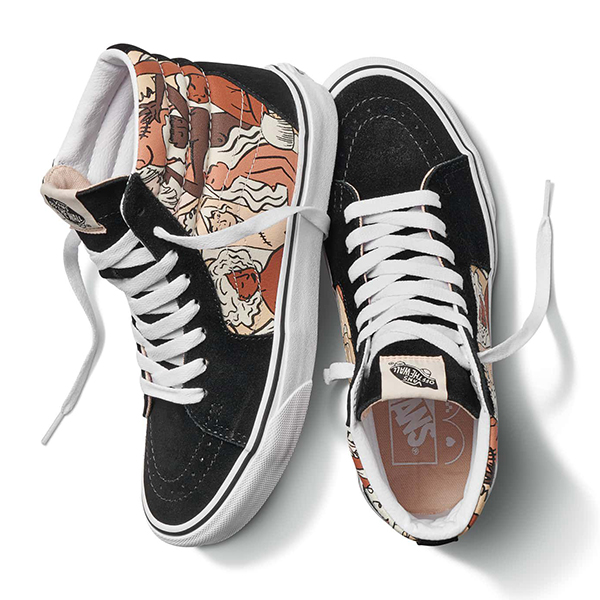 First up, the Sk8-hi. The illustration features naked women with boobs of all shapes and sizes, including some with post-mastectomy stitches. A mastectomy is surgery that is done to remove the entire breast and breast tissue, usually as a form of treating breast cancer.  It is contrasted with black suede panels.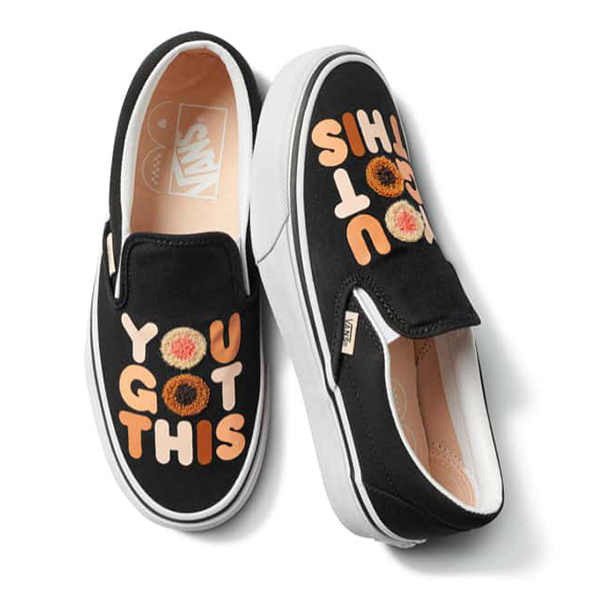 There are 2 pairs of slip-ons in the collection. The first is a black pair with the phrase "You got this" on it, including 2 fuzzy "O"s that are reminiscent of 2 breasts. It's cheeky, quirky, and perfect for those who love slogans on their apparel and accessories.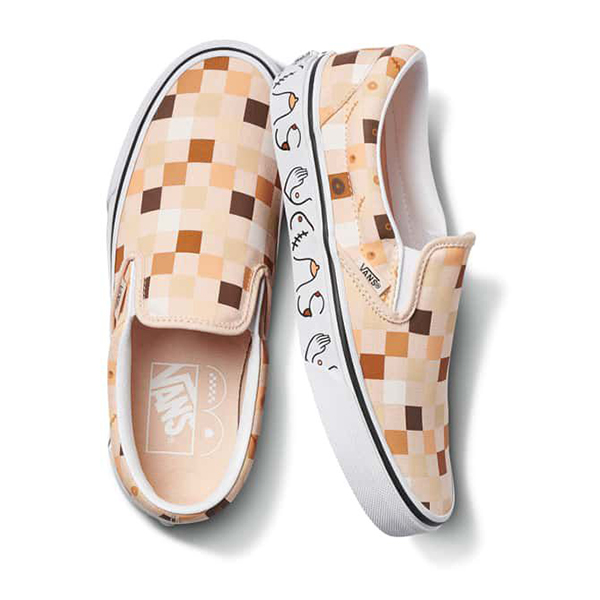 The other looks like regular checkered sneakers at first glance. That is, until you notice that the sides of the soles have illustrations of boobs on them. The checks on the side panels also have little dots and stitches.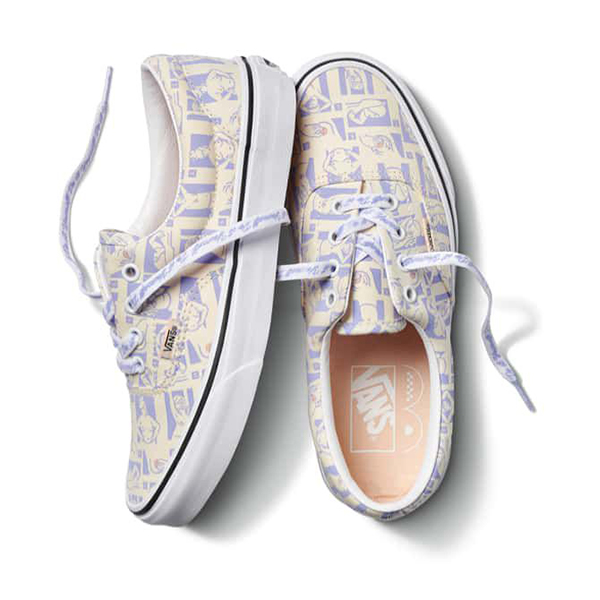 The last sneaker in the collection, the Era, is the only pair that is not in flesh hues. The lilac pair features illustrations of a woman conducting a boob check on herself.
Also read:
5 Health Screenings Women In SG Should Get In Their 20s For Early Detection & Peace Of Mind
The accessories
If your shoe closet is bursting, you can also choose between a cap and a backpack.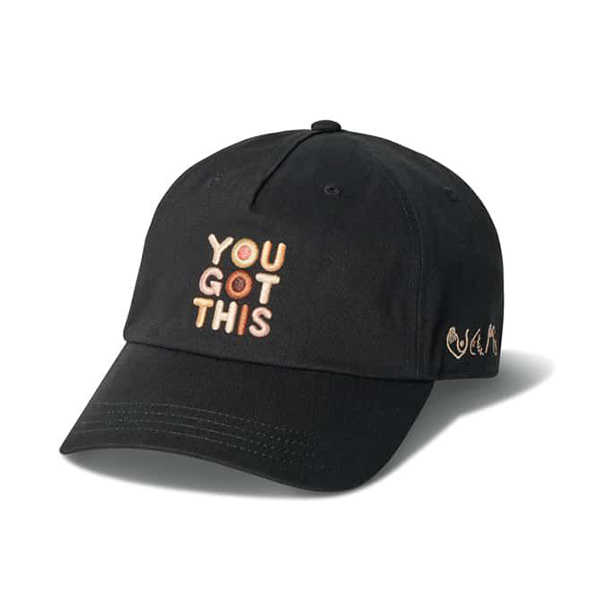 The black cap is subtle enough to be worn every day, and can go with any outfit.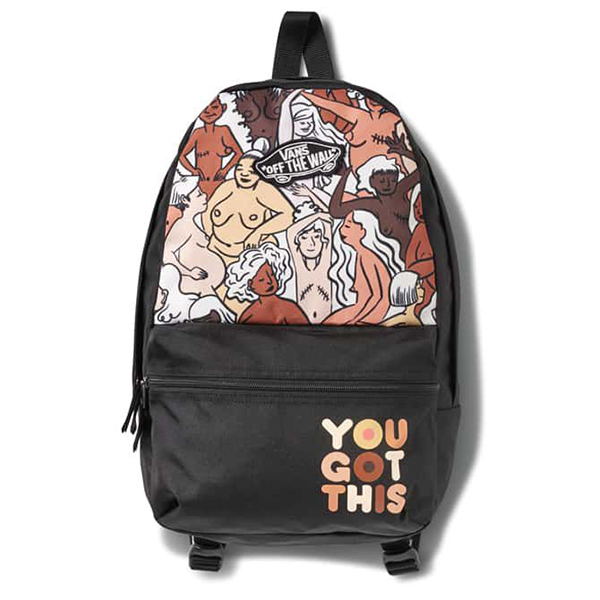 The backpack is more outstanding, and is sure to make a statement in class. Again, the naked women—and breasts—come in all shapes, sizes and colours. They look carefree and confident, and at ease with themselves.
Donations go towards CoppaFeel!
A collaboration between Vans and CoppaFeel!, a minimum of US$200,000 from the Vans Breast Cancer collection will go towards the UK-based organisation.
At age 22, Kristin Hallenga was diagnosed with incurable breast cancer after finding a lump on her breast. She started CoppaFeel! with her twin sister, Maren, after realising that very little information existed for younger women about breast cancer. CoppaFeel! aims to educate young women on the signs and symptoms of breast cancer so that it can be diagnosed early.
Vans Breast Cancer Collection Features Naked Women Illustrations
Breast cancer is the most common cancer among Singaporean women. By purchasing a piece from this collection, you can not only support CoppaFeel! but also help raise awareness among your friends.
Vans Singapore posted about the collection on its Instagram account over the weekend, so we're hoping this means we can get our hands on it in Singapore come October. Watch this space for updates and find out more on the Vans website.
Also read:
25 Singapore Female Artists Who Are Reinventing The Local Arts Scene For Millennials
All images courtesy of Vans