Victoria Facelift 
Let's admit it ‒ many of us dread attending CNY gatherings because of kaypoh relatives, who "enjoy" pointing out how you've put on weight or gained smile lines every, single, year. Ugh. 
Now, here's a chance for you to turn the tables around this CNY when you greet them with a younger-looking appearance, and an exclusive mahjong set for extra festivities. 
The mahjong set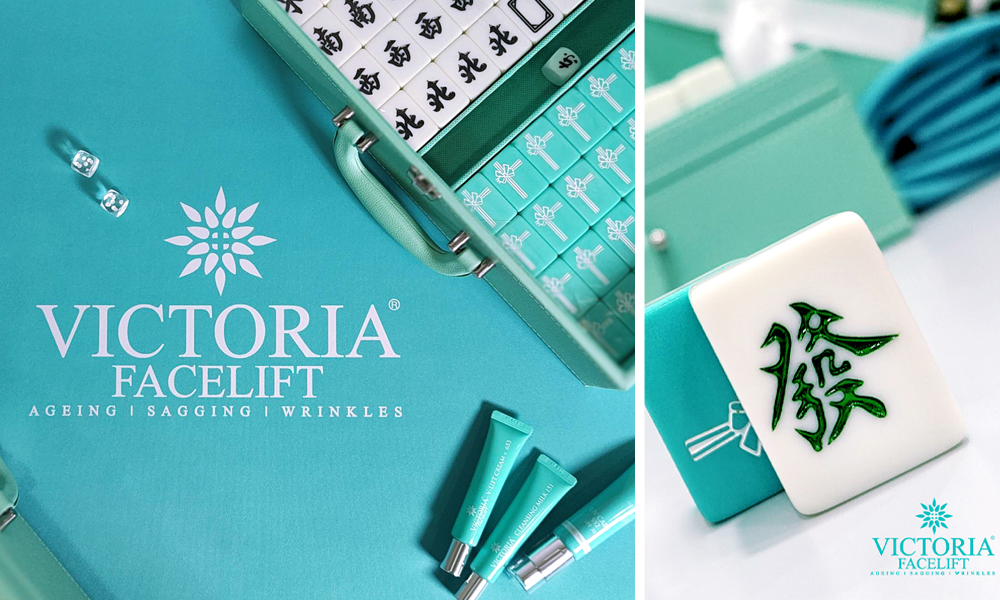 Images courtesy of Victoria Facelift
While red is commonly associated with CNY as an auspicious colour, this mahjong set comes in Tiffany Blue. Whether you're playing the game at home or at your kaki's, you can easily bring the mahjong set anywhere since it is packed inside a case.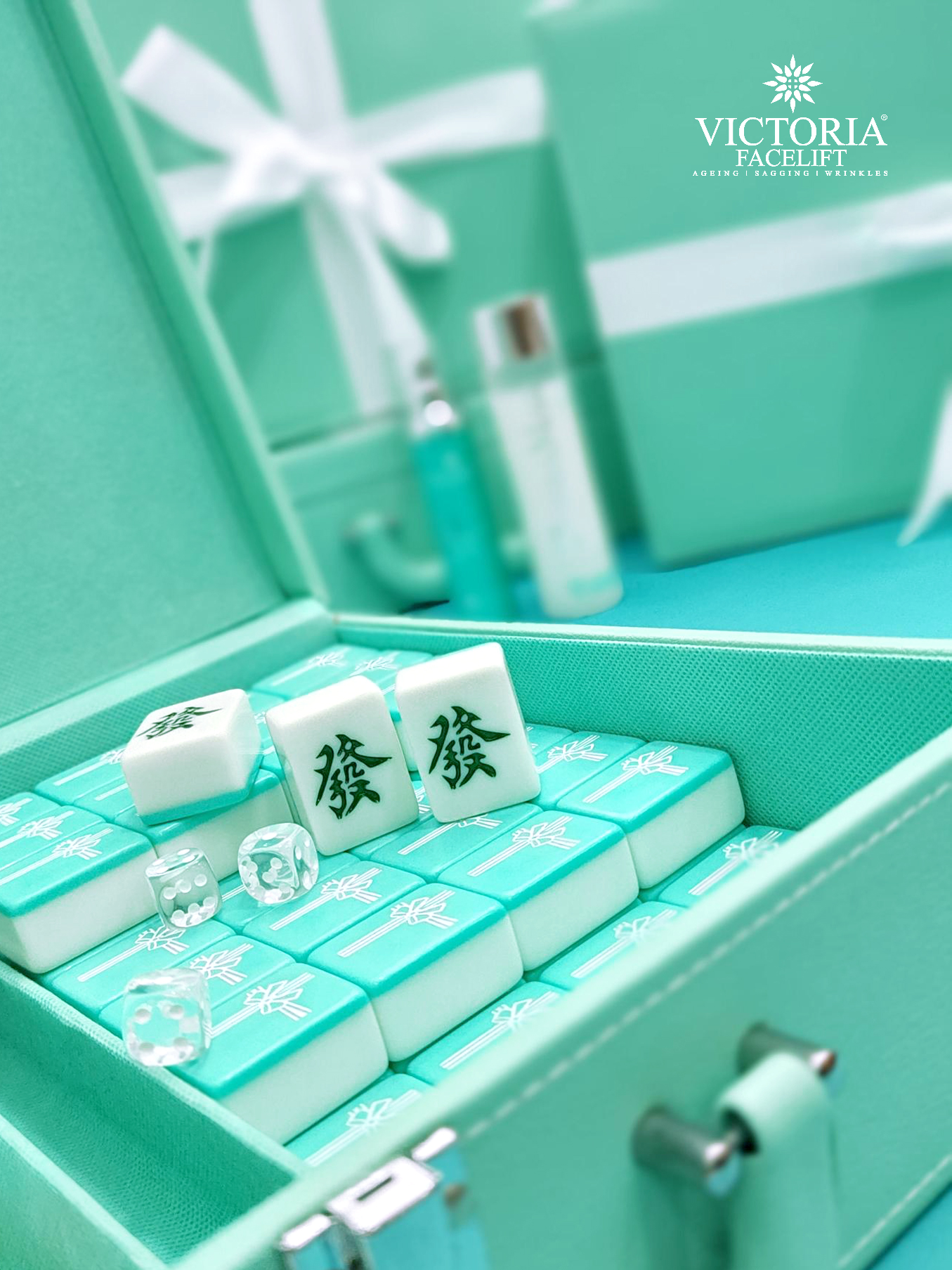 Image courtesy of Victoria Facelift
The mahjong set includes see-through playing dice
The reason behind the colour choice is simple ‒ Tiffany Blue is the signature colour of Victoria Facelift, a facial brand that offers non-invasive anti-ageing treatments for youthful results. You can stand a chance to bring home this exclusive mahjong set worth $200 when you sign up for their signature Power-Lift facial treatment. 
The Power-Lift facial treatment
As the name suggests, Victoria Facelift's Power-Lift facial treatment targets common telltale signs of ageing like sagging skin and wrinkles.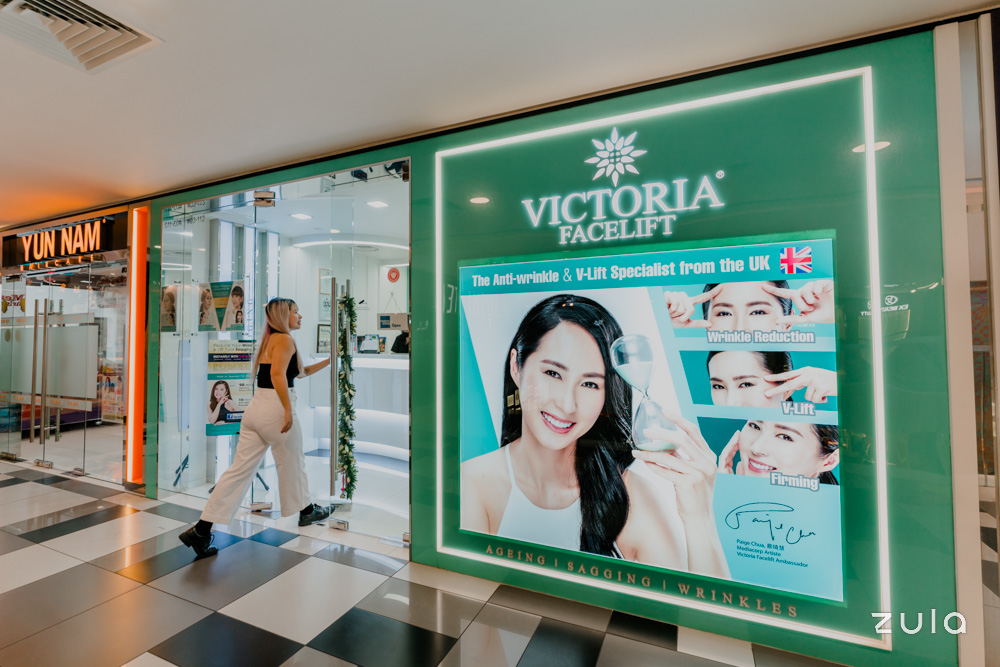 By tapping into a unique anti-ageing formula aka V-Factor gel from the UK, the facial treatment boasts to repair ageing skin instantly thanks to the use of key ingredients like Epidermal Growth Factor (EGF), Hydrolysed Collagen, and Hibiscus Abelmoschus Seed Extract.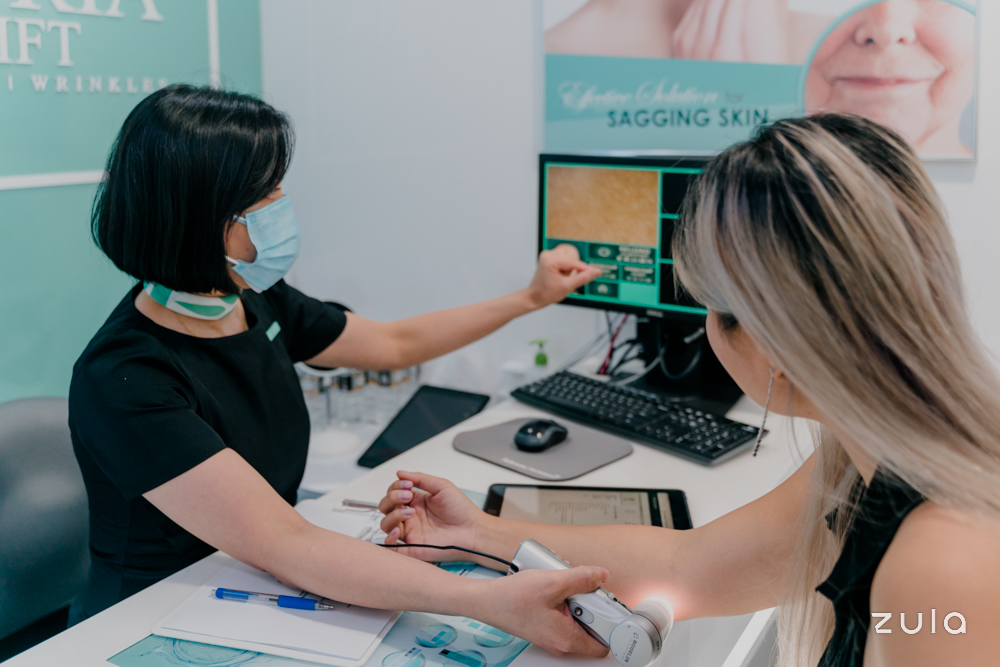 A consultant will share a detailed explanation of your current skin condition 
A skincare professional will first guide you through a one-to-one consultation, where you get to share your skin concerns before diving into the Power-Lift facial treatment.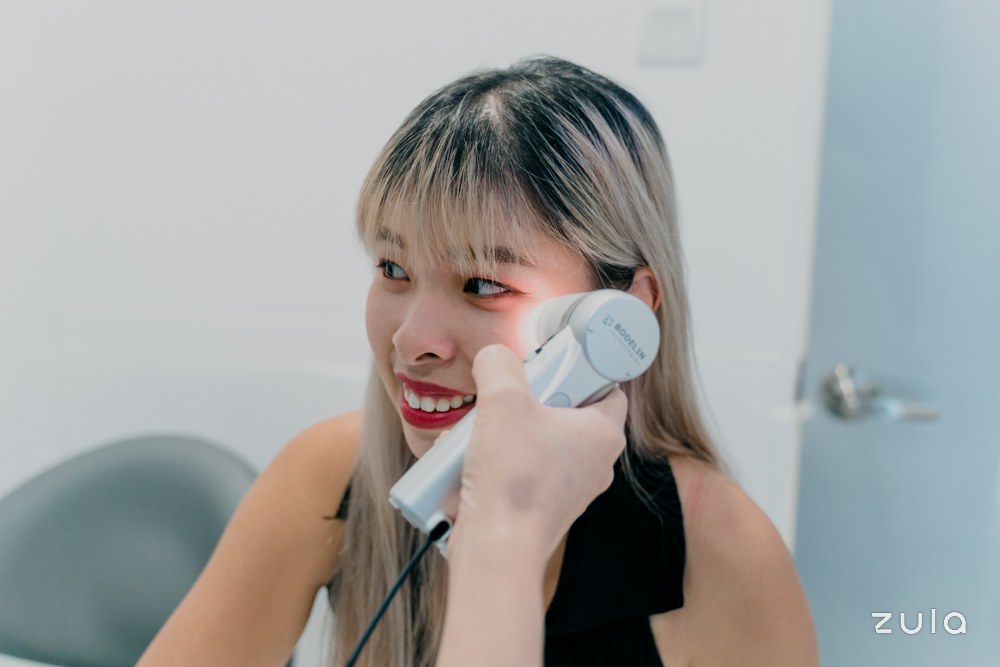 A detailed computerised scan will follow next to identify the causes of your skin problems. By doing so, the consultant can customise a facial treatment based on your skin type, age, and condition for the best result. 
This means you'll not only be receiving a facelift, but also a facial tailored to your specific needs, whether it's for dry or pigmented skin.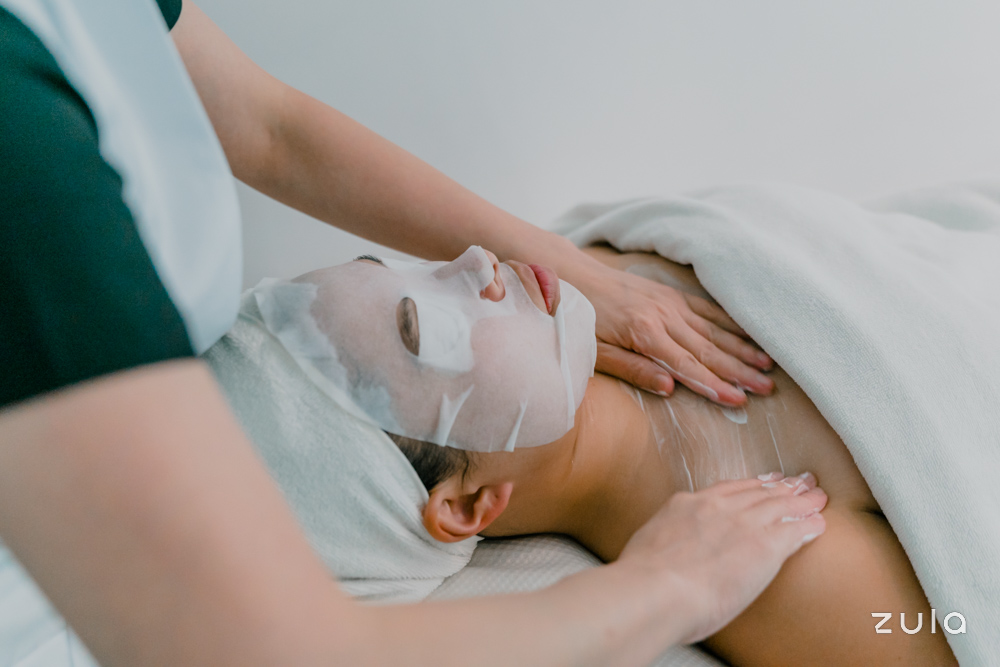 Our colleague, Hui Wen was identified to have dry skin, so the facial treatment kicked off with a cleanser and a hydrating sheet mask. While she waited for the goodness to settle into her skin, Hui Wen was also treated to a neck and shoulder massage that further relaxed her body.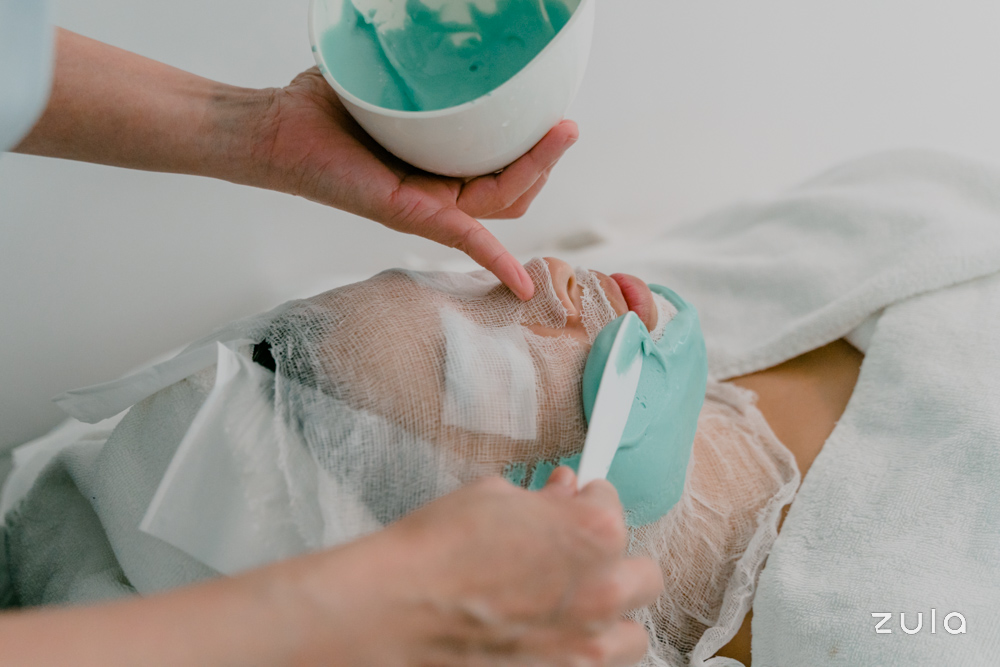 That's not the only mask treatment Hui Wen received ‒ the HydraMax liquid face mask was also spread generously across her face. This helped to boost her skin's hydration, brighten the complexion, and reduce dullness. Hui Wen even commented that "it was super cooling to the skin and felt shiok".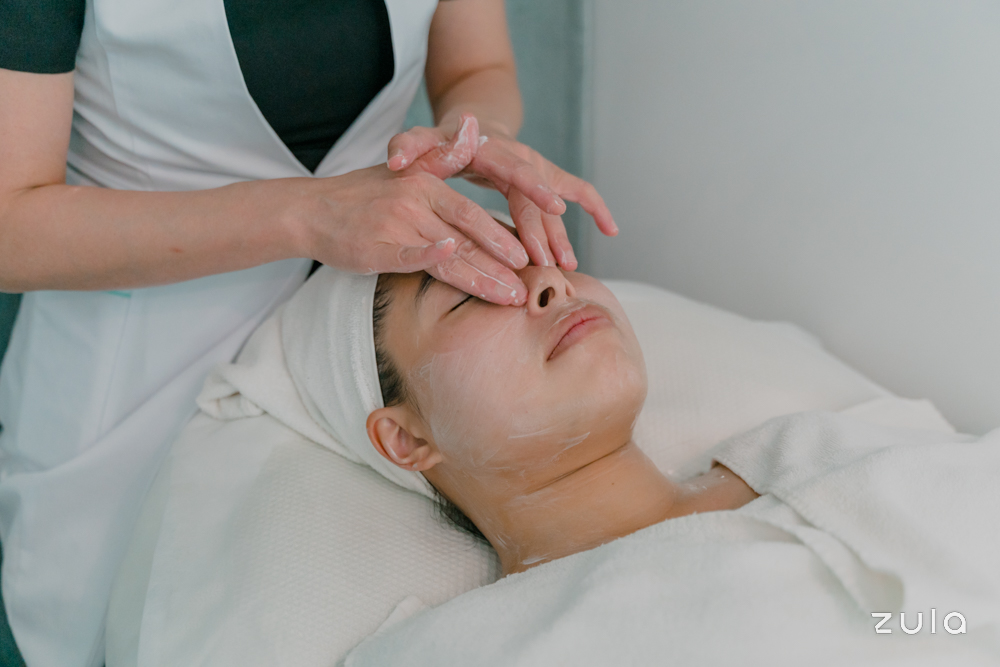 Once the mask was removed, the next step was finally the Power-Lift ‒ a collagen-filled formula was massaged onto Hui Wen's skin. Since collagen greatly benefits skin strengthening and elasticity, this step is essential to achieving youthful-looking skin.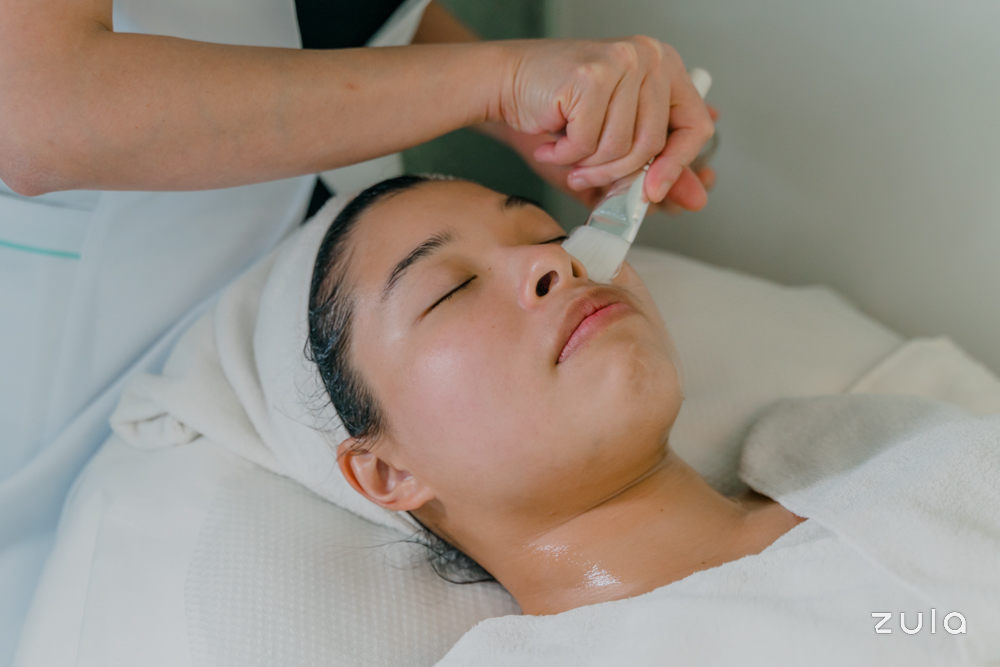 Before the staff brought out the "big gun" aka the Power-Lift machine, the V-Factor gel was applied onto Hui Wen's skin with a brush. 
As mentioned earlier, V-Factor gel includes several key ingredients and one of them is EGF ‒ a powerful antioxidant that is responsible for the growth and repair of the skin. Alongside the other active ingredients, the formula naturally stimulates collagen and Hyaluronic Acid production to tighten skin and smoothen out fine lines.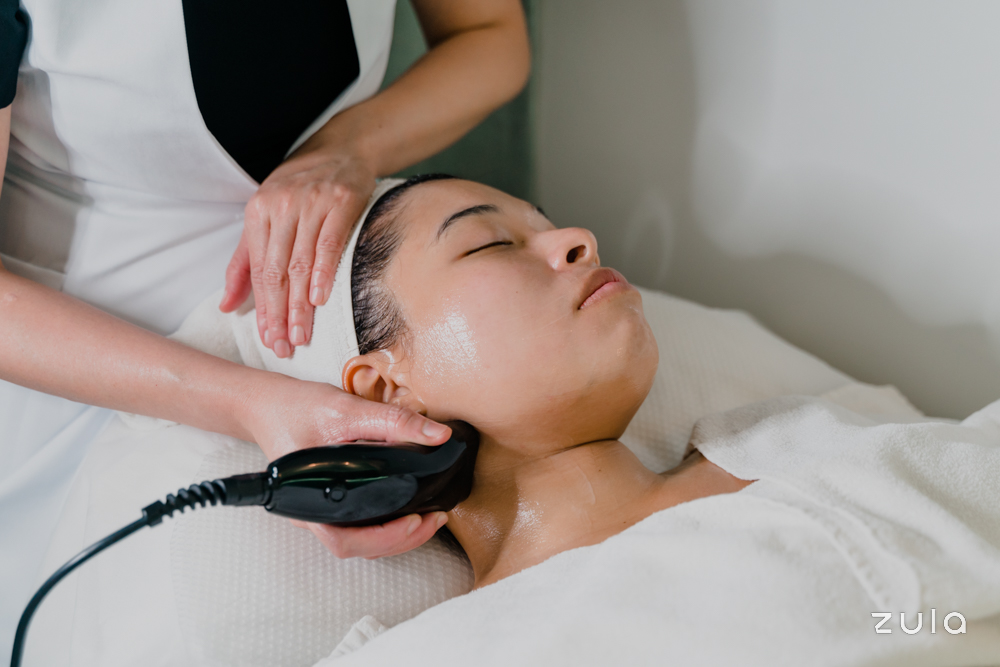 The Power-Lift machine runs below your chin, jawline, and areas identified to be saggy
The Power-Lift machine penetrates the aforementioned ingredients beyond the skin's surface by generating electromagnetic waves that stimulate the skin's cells. By doing so, the activated cells build up elasticity, provide hydration, and improve the skin's appearance. 
Hui Wen shared that while she experienced a warm sensation, it didn't hurt one bit and she found the process enjoyable.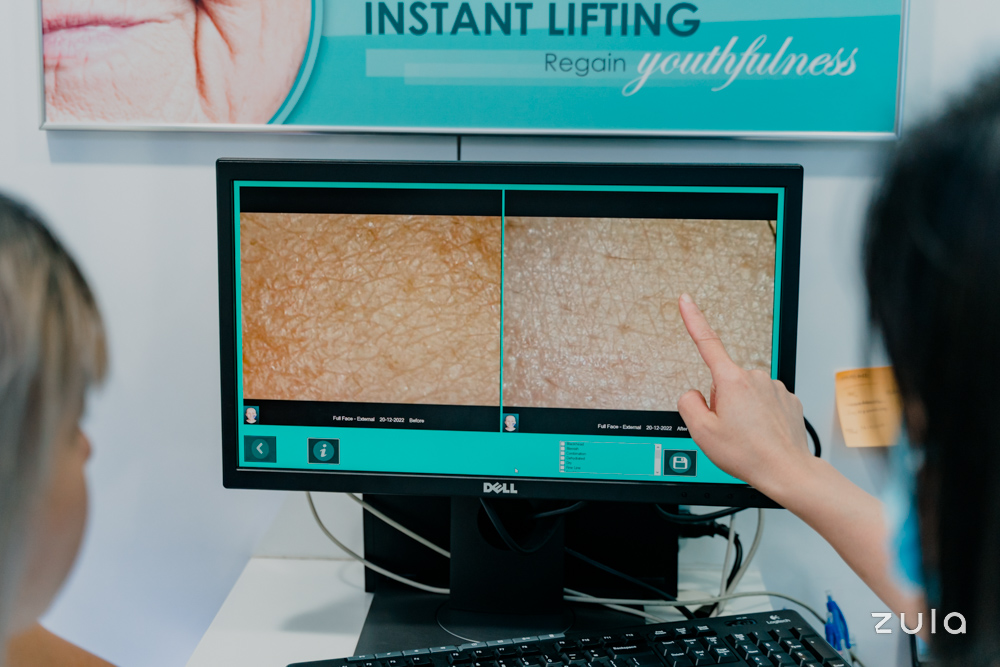 After the 90-minute facial treatment, Hui Wen gave further insight that she was impressed by the visible results when she did another round of skin analysis. The before and after photos revealed that her skin became more hydrated and significantly brightened, on top of her feeling that her skin was firmer and bouncier.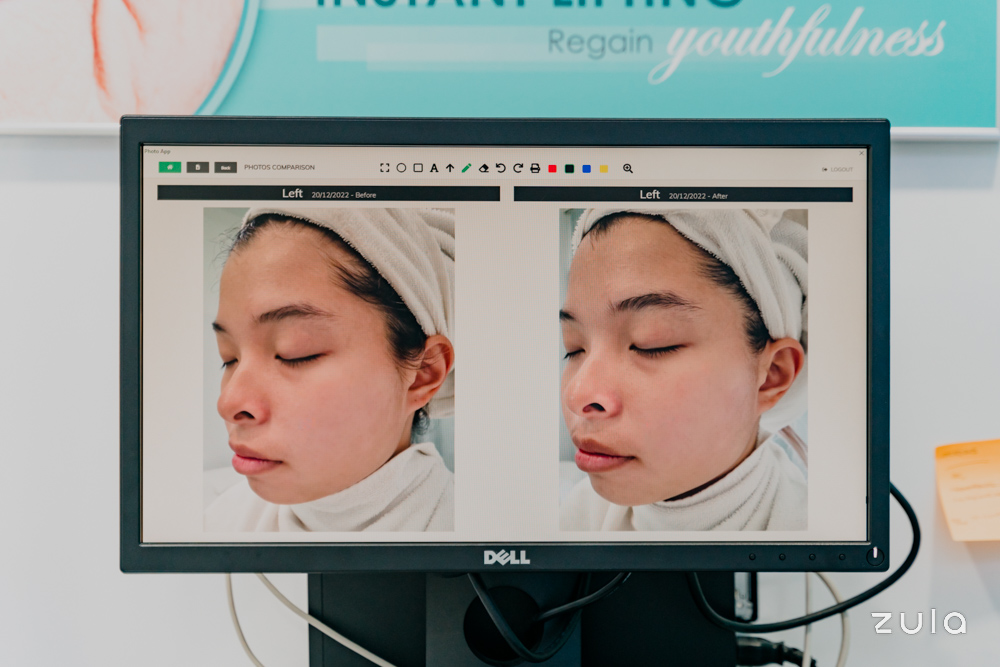 Another set of photos also revealed that Hui Wen's jawline was much more defined after the treatment. Slay. 
Since all were accomplished in a single sesh of Power-Lift facial treatment, Hui Wen believed that perhaps more visits would allow her to slow down the ageing of her skin, and maintain a sharp jawline.  
Victoria Facelift's Power-Lift Facial Treatment Slows Down Ageing For A Youthful Look
If self-care is one of your New Year's resolutions, there's nothing better than checking it off the list early when you treat yourself to Power-Lift facial treatment from Victoria Facelift. Rather than waiting for visible signs of ageing to show up, the facial treatment allows you to ring in the new year with a youthful look.   
The first 20 new customers can experience the Power-Lift facial treatment at a special price of $48 (U.P. $398). Plus, they also get to stand a chance to bring home an exclusive mahjong set when they follow, like, share Victoria Facelift on their socials, and sign up for the promotion. 
For more information, visit Victoria Facelift's official website, and follow them on Facebook and Instagram. 
Photography by Chan Hui Wen and Chloe Chong. 
This post is brought to you by Victoria Facelift.