Wearable Plant Vase By Zheni Studio 
You've heard of going green, but now, get ready to be green on the go. Recently, Bratislava-based Zheni Studio, which specialises in ceramic works, created a wearable plant vase. The studio is operated by Evgeniia Kazarezova, a former architect and interior designer. Apart from the wearable plant vase, she also constructs other ceramic works that'll add a touch of class to any home.
The vase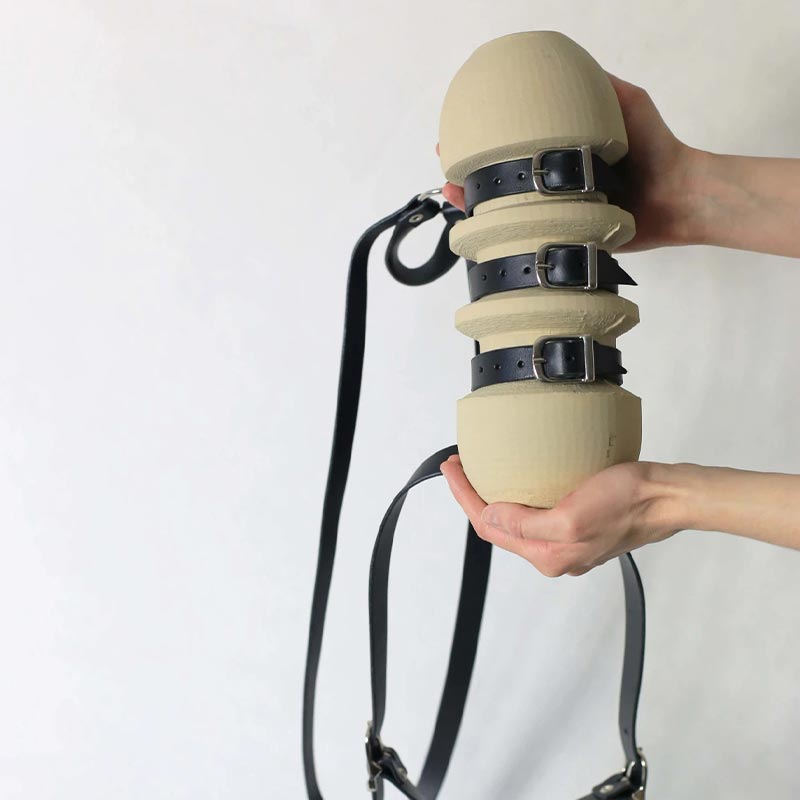 The design of the vase is simple, but that doesn't diminish the chio factor of it. Its design almost resembles a dumbbell, with 3 grooves in the middle which you can grip with your palm. Straps which look like belt hoops are fitted on the groove to transform the vase into a backpack you can carry.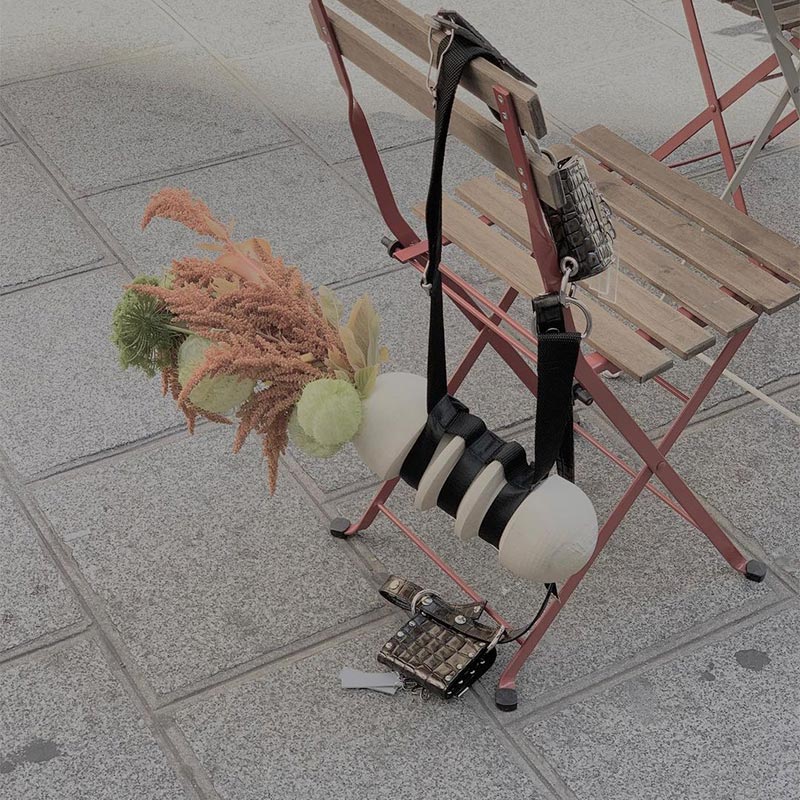 The piece is constructed with stoneware clay in a minimal sand colour. This means it'll complement any outfit and fit with most decor. According to Evgeniia, the wearable vase was designed with "basic functions of the vessel in mind". Basically, you won't have to worry about how it'll keep water or support your plant. 
Also read:
This Portable Charcoal Grill Is Shaped Like A Briefcase So You Can Enjoy A BBQ Date With Bae Anytime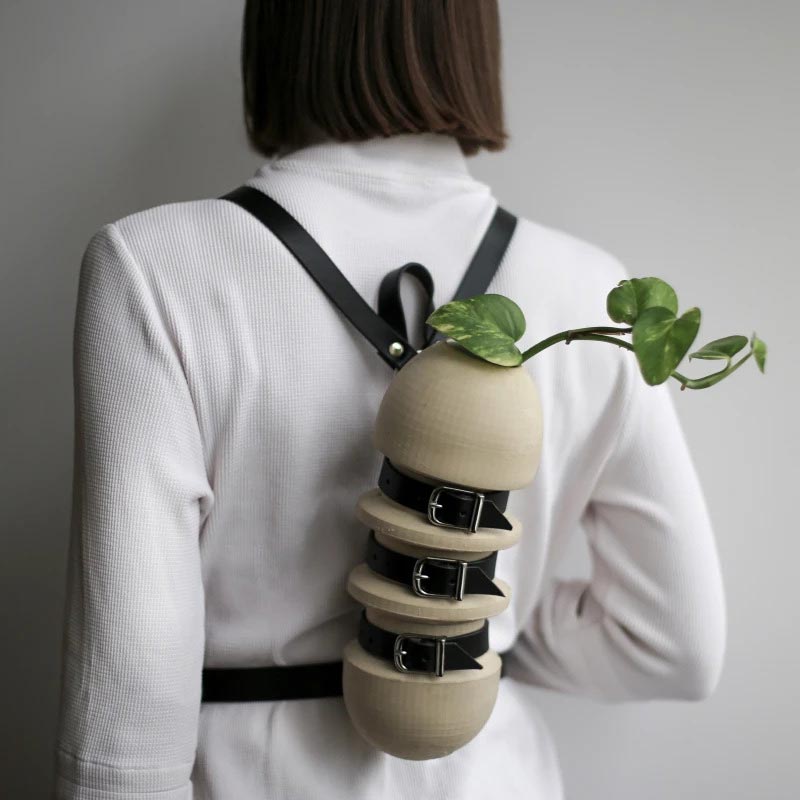 With the durable straps and sleek design, this vase will be any plant-lover's dream. For those who can't bear to part with their plant babies, or if you need to give your little sprout more sun, this designer piece is perfect for you. Who knows? Carrying a plant on the go might even purify the air around you a lil'.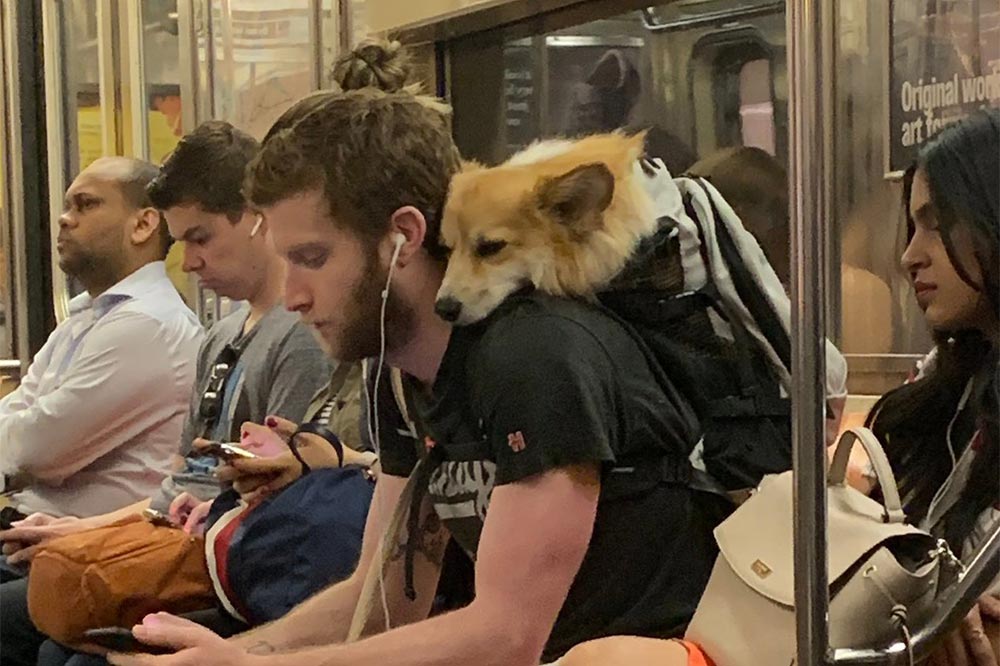 Here it is, your daily serotonin boost
Source
Honestly, carrying your plant pal around radiates the same energy as bringing your fur baby with you in a backpack. If you don't have a pet at home, you can now bring your plant out with you to accompany you throughout the day. 
This Wearable Vase Is A Dream For All With Green Thumbs 
With her simple but ingenious design, Evgeniia has certainly brought a new definition to BYO. I don't know about you, but if I see anyone rocking a bouquet on their back, I'd be green with envy. This wearable vase by Zheni Studio retails for €880 (~S$1,406). For more information on this item or more of Evengiia's designs, be sure to visit her website. 
For more on-the-go creations, you can also check out this portable charcoal grill so you can barbeque wherever you are. 
Also read: 
This Wearable 2-In-1 Umbrella & Raincoat Keeps You Extra Dry For Unpredictable Rainstorms While Outdoors