White Rabbit Pop-Up
As a kid in Singapore, chances are you've eaten and loved the white rabbit sweet – the one with the edible piece of paper inside its iconic blue and white wrapper. Now, we can finally pay homage to the delectable treat at a vibrant pop-up that's going on at Ngee Ann City Civic Plaza from now to 1 January 2023. 
The pop-up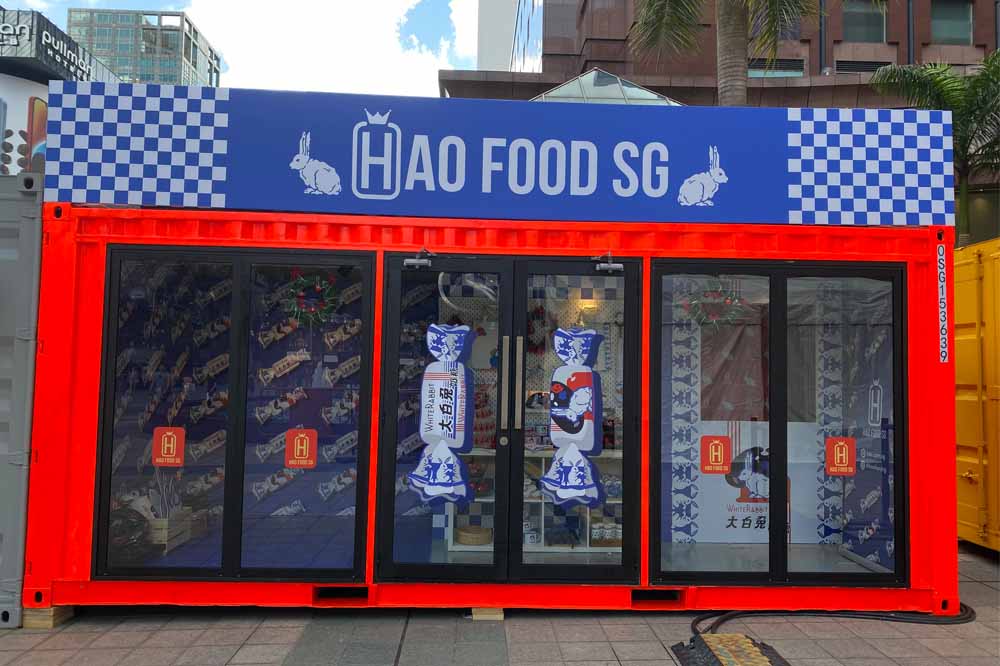 Source: Hao Food SG
With the flurry of pop-ups we've been having in Singapore lately, it's no surprise the White Rabbit has joined their ranks. Covered in red and blue, the brand's signature colours will be hard to miss on this container even from a distance.  
With glass doors and giant White Rabbit sweet door handles, this adorable pop-up has a checkered sign on top that reads "Hao Food SG".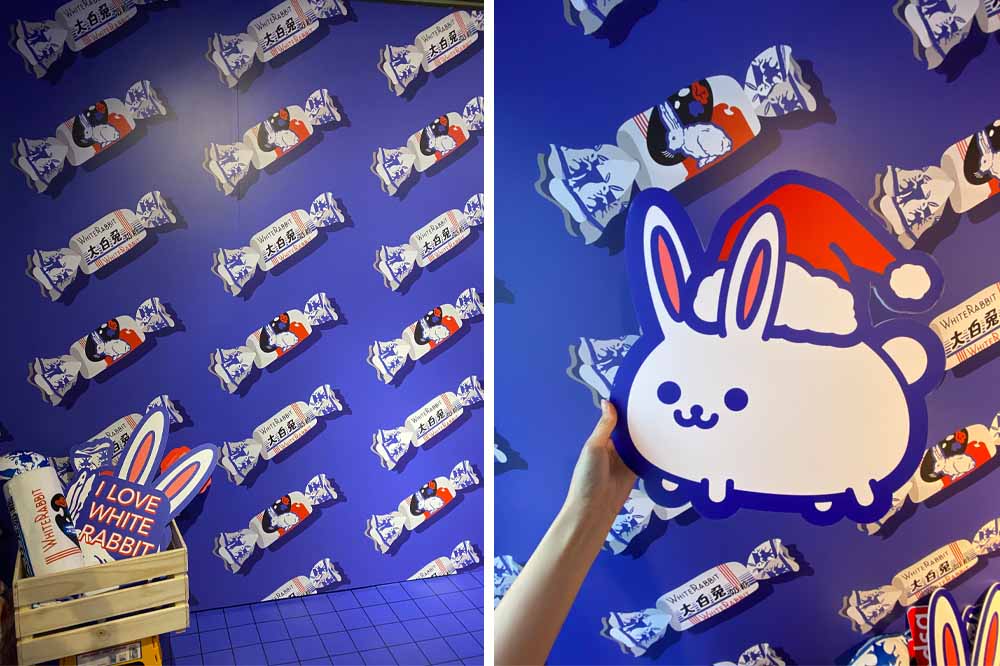 Source: Hao Food SG, Hao Food SG
Visit the pop-up and snap some pictures with their IG visual wall — decorated with motifs of the white rabbit sweet. Have some fun at their DIY photo booth and use their props, including a white rabbit with a Santa hat, to cutesy up your photos.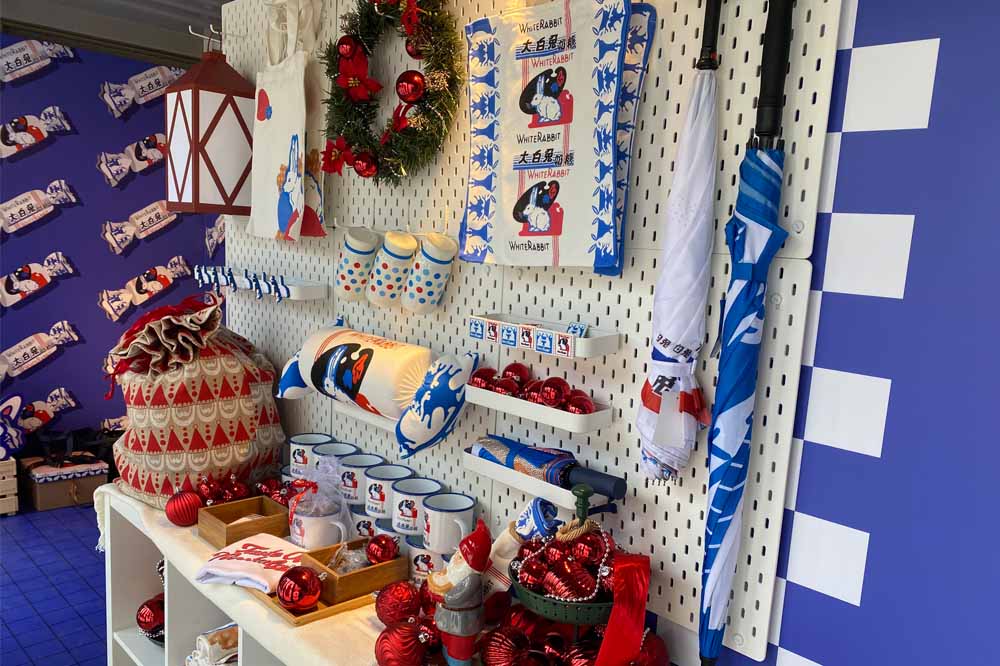 Source: Hao Food SG
Additionally, if you're still looking for last minute Christmas gifts, you can score White Rabbit products such as a plush pillow made to look like the sweet, as well as water bottles, cups, and magnets. 
On top of these, there are also activities and freebies for kids. Some of these include rabbit origami-folding sessions which will take place throughout the day. They can also snag stickers and sticker tattoos while visiting the pop-up.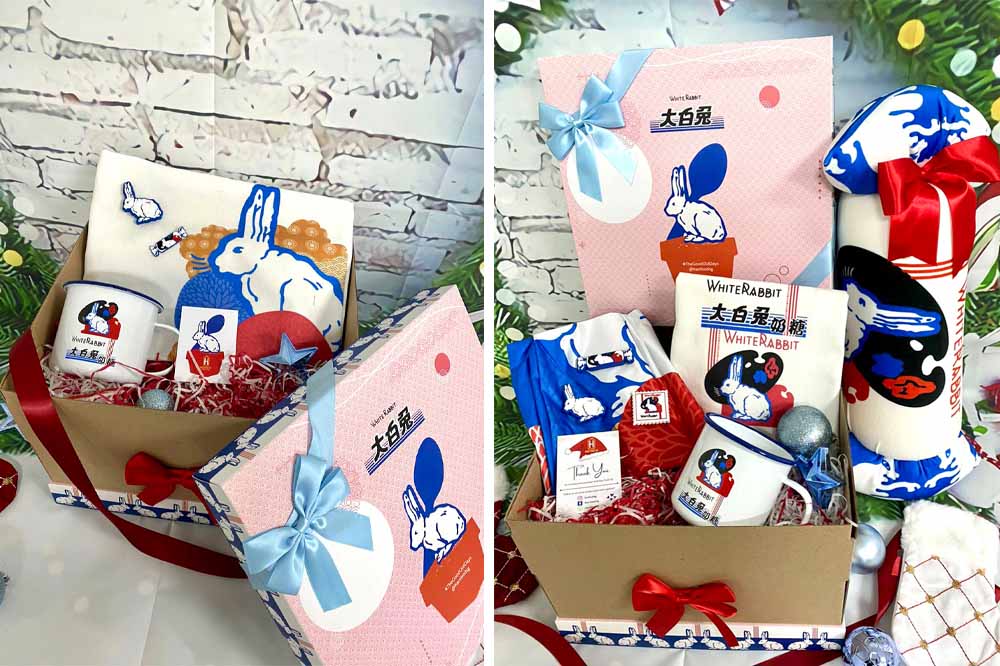 Source: Hao Food SG, Hao Food SG
Go the extra mile by purchasing these gift sets for your loved ones. With items such as a cup and pillow, this set is curated with comfort in mind, and will make for a thoughtful gift. Plus, you can even choose your preferred items to create a personalised gift set.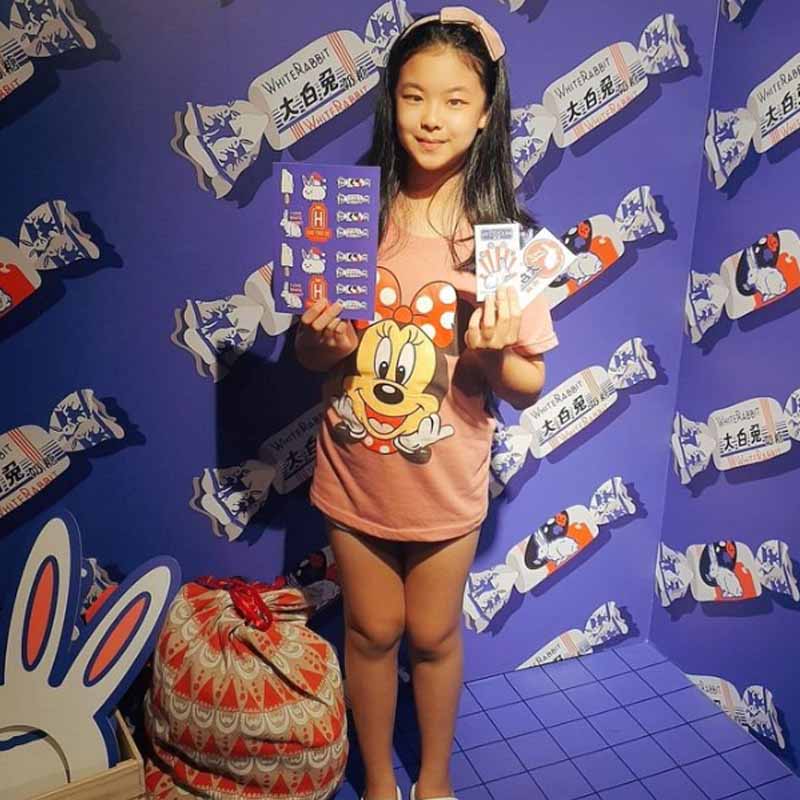 Source
During this festive period, you can also stand to win free products. Spend a minimum of $88, and you can get a free White Rabbit tee, or post a photo of yourself at the pop-up on your IG to receive a free White Rabbit ice cream stick. 
Additionally, purchase any two White Rabbit items and you stand to win lucky draw prizes worth up to $350. The promotions are while stocks last, so don't hesitate to head down to the pop-up at Ngee Ann City Civic Plaza. 
The White Rabbit Pop-Up Will Bring Back Sweet Nostalgic Memories
If you're already missing the taste of your carefree days, celebrate this festive season with White Rabbit at Ngee Ann City. Check out Hao Food SG's IG for more information. 
White Rabbit Pop-Up
Date: Now to 1 January 2023
Opening Hours: 1pm to 10pm daily
Address: #08, 391A Orchard Rd, #5 Watsons Singapore – Ngee Ann City (Click & Collect), Singapore 238874
Cover: Hao Food SG (left, right) 
Also read:
You Can Now Wear Alcohol As A Fashion Accessory, Check It Out At The Drop Pop-Up In Town