Wig Shops In Singapore 
Some of us might be guilty of trying out hair trends back in the day and sometimes, with the end results sometimes being questionable. I, myself, have tried bleaching my hair to achieve a specific bright colour and ended up damaging my hair. 
Instead of going for multiple hair salon sessions to fix your locks, wigs might be the solution to solve all of your hair woes. And don't frown upon them either ━ you can change your style as many times as you want without having to experience hair damage. Bonus: there is no shortage of colours, sizes and lengths for you to choose from. You'd practically be channelling your inner pop star like Lady Gaga or Katy Perry. 
Ahead, we collated nine physical and online wig shops below so you can get realistic and affordable hair pieces at any time.
Physical stores
1. Fortune Wigs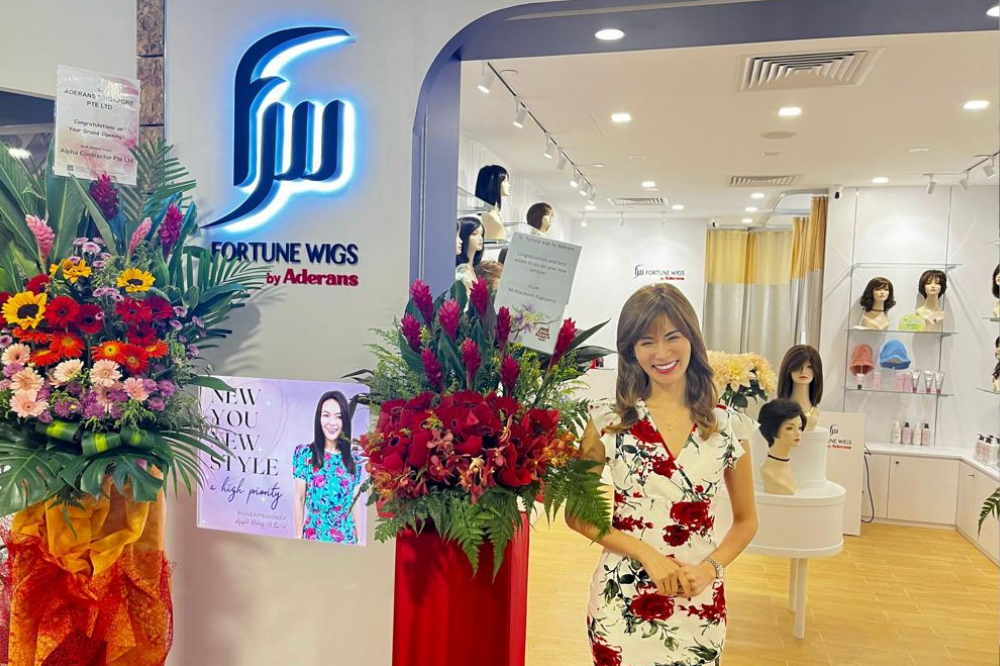 Source
Fortune Wigs offers their clients with an abundance of various wig styles, suitable for any age, ever since they opened their doors 30 years ago. They have a total of six outlets ranging from Far East Plaza to Tampines 1, making them easily accessible. 
FYI, their wigs are fashioned by skilled technicians in Thailand so their customers can enjoy hairpieces that are both comfortable and stylish. 
Address: 14 Scotts Road, #02-41, Far East Plaza, Singapore 228213
Opening hours: 11am to 8pm (Mondays to Saturdays) | 12pm to 7:30pm (Sundays)
Contact: 6735 7573
Website | Facebook 
Check out the full list of store locations. 
2. GirlHairdo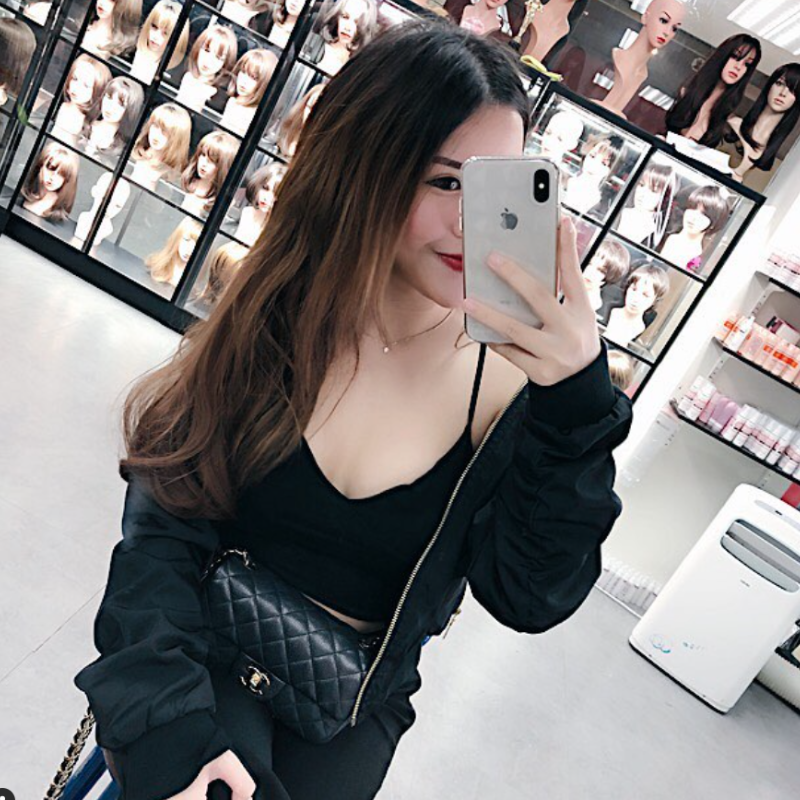 Source
Located near Somerset MRT, GirlHairdo sells affordable and chic wigs which are beautifully styled by the staff. What's unique about this store is that they provide fully handmade medical wigs for cancer patients too. With their lightweight, breathable and anti-slip wigs, they are a perfect fit for Singapore's hot and humid weather. 
The shop also supplies wig care sets and products for customers such as wig hangers, stands and treatment sprays. BTW, they only accept visits via appointment slots so you'll have to contact them on Whatsapp before heading down. 
Address: 150 Orchard Road, #02-40 Orchard Plaza, Singapore 238841
Opening hours: 10am to 5pm (Mondays to Saturdays) | Closed on Sundays
Contact: Call 8742 7089
Website | Facebook | Instagram
3. Beautiq Wigs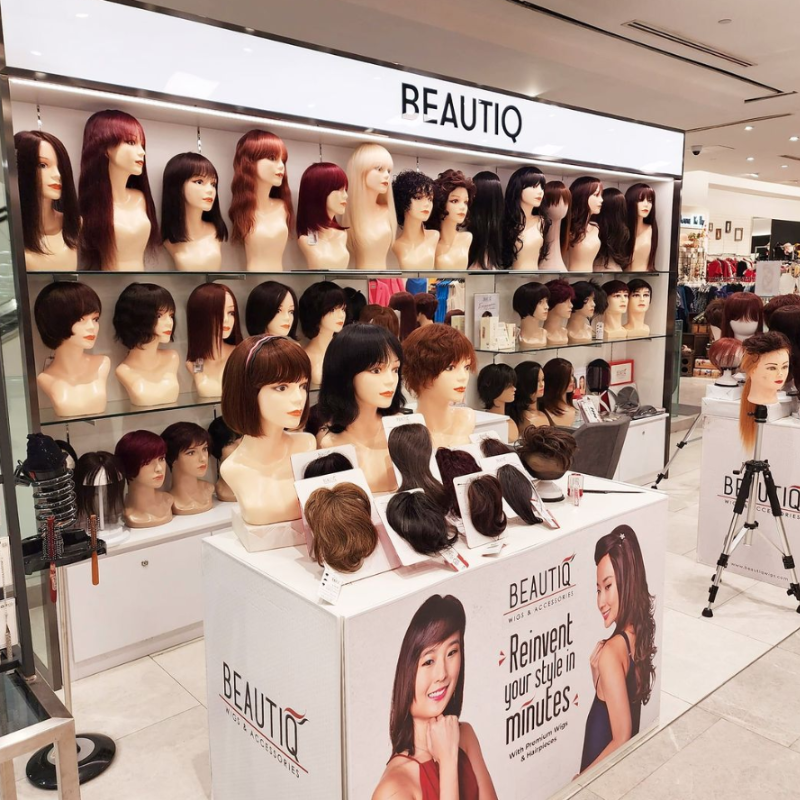 Source
Beautiq Wigs are all about giving their customers confidence with their premium quality hair products. With several outlets across Singapore, you can browse through their range of ready-made wigs at your convenience. 
Interested folks can undergo a private consultation with their in-house hair specialists where they will take your measurements and cater to your desired budget. You can also opt for their add-on maintenance services such as trimming, cleaning and washing of your hairpieces. 
Address: 100 Upper Cross Street, OG People's Park, Singapore 058360
Opening hours: 11am to 9pm daily
Contact: Call 8299 8477
Website | Facebook 
Check out the full list of store locations.
4. Jullia Olger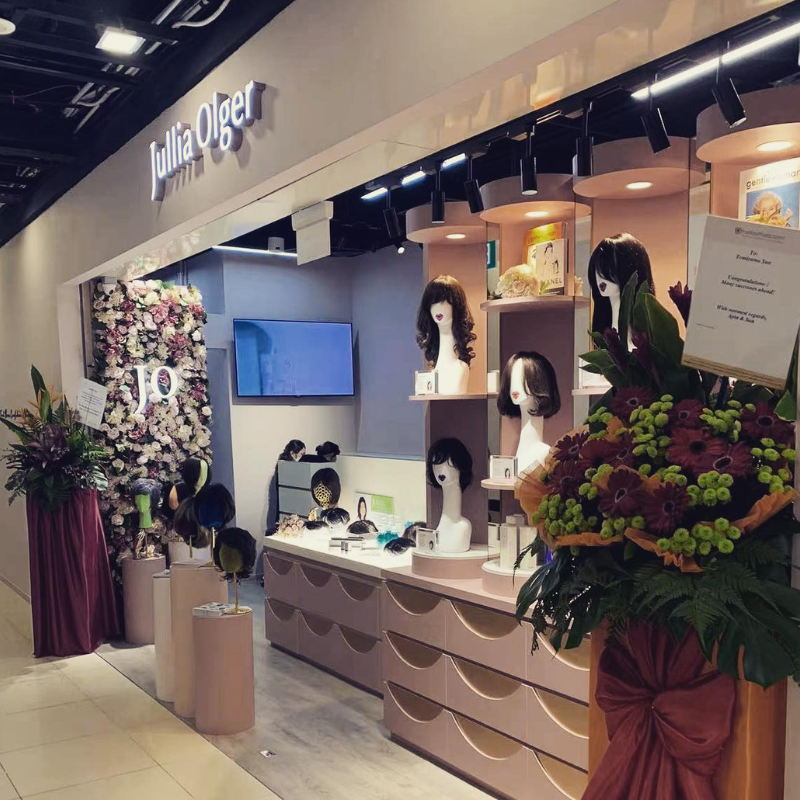 Source
One of the more atas wig shops in SG, Jullia Olger has three stores in Takashimaya, Isetan Scotts and Novena Square2. Similar to other stores on this list, the store has an extensive range of non-medical and medical hairpieces. 
They provide complimentary and efficient services such as same day collection, free wig size adjustment, lifetime wig trimming and free 1-year maintenance.
Address: 350 Orchard Road, Shaw House, Isetan Scotts, Singapore 238868
Opening hours: 10am to 9pm daily
Contact: Call 9150 6423
Website | Facebook 
Check out the full list of store locations.
5. Aderans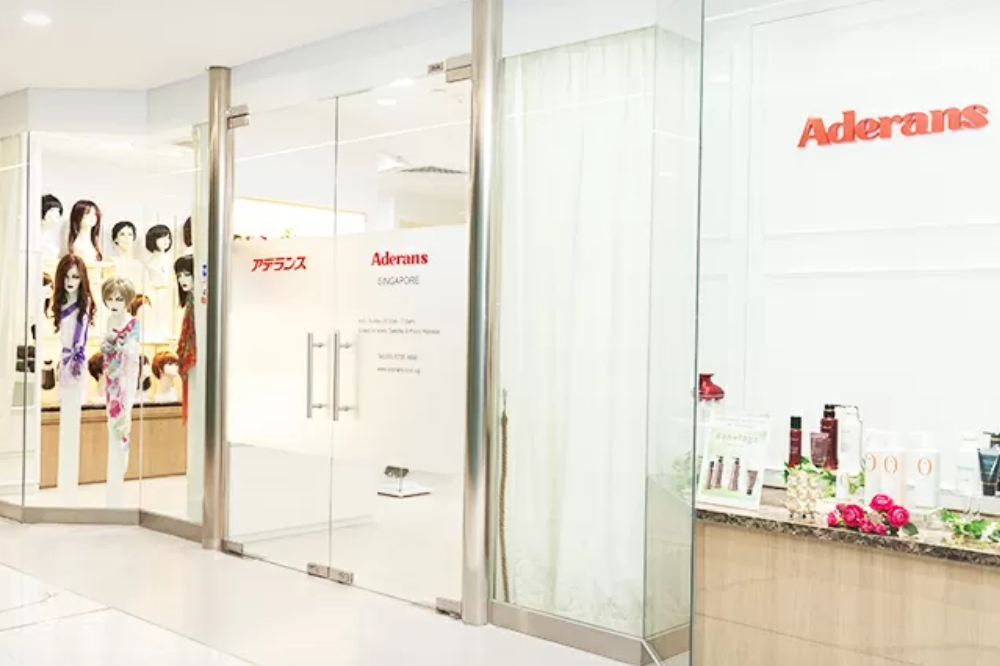 Source
Hailed as one of the top leading hair services in Japan, Aderans provides hairpieces for both genders and every age group. Plus, they offer skin-friendly wigs for customers with sensitive skin and their wigs are made with different types of hair which are heat or colour resistant. 
Address: 360 Orchard Road, #02-03/04, International Building, Singapore 238869
Opening hours: 10:30am to 7:30pm daily
Contact: Call 6735 9696
Website | Facebook 
Also read:
This Beauty Salon Provides Threading Services From $5 So You Can Have Clean Brows ASAP
Online
6. Sammi Wig Shop – Shopee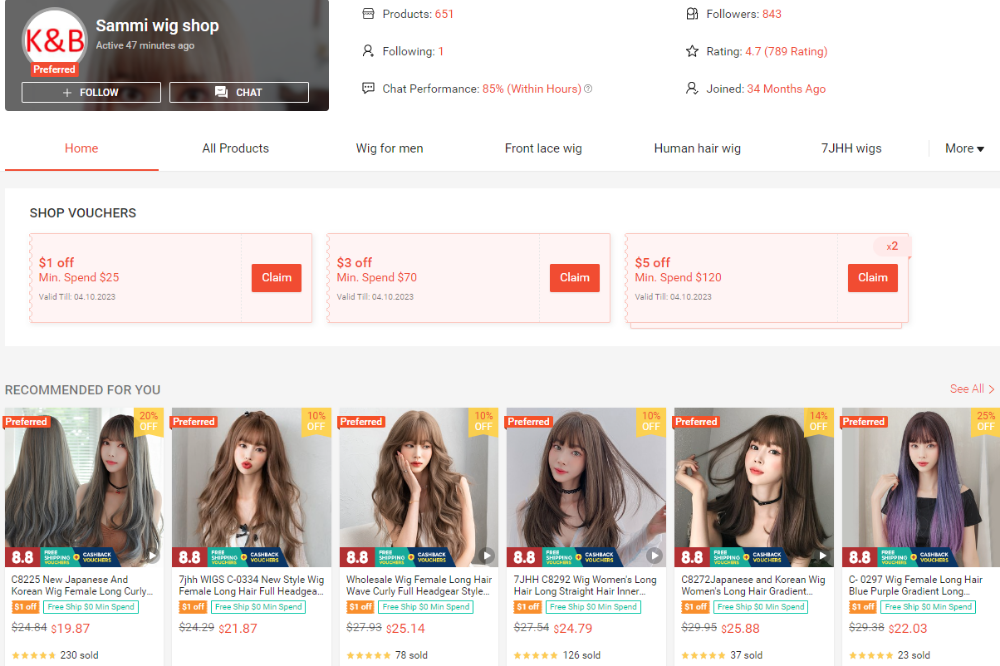 Image courtesy of writer
Tight on a budget? Try going for Sammi Wig Shop on Shopee where you can scroll through the many different lengths, styles and colours the store has to offer. Their price range is usually around $18 and above, and they also have style variations for men too. 
While the downside is that you can't try on the wigs unlike physical stores, rest assured that their stellar reviews will triumph your concerns. 
7. Hair Direct SG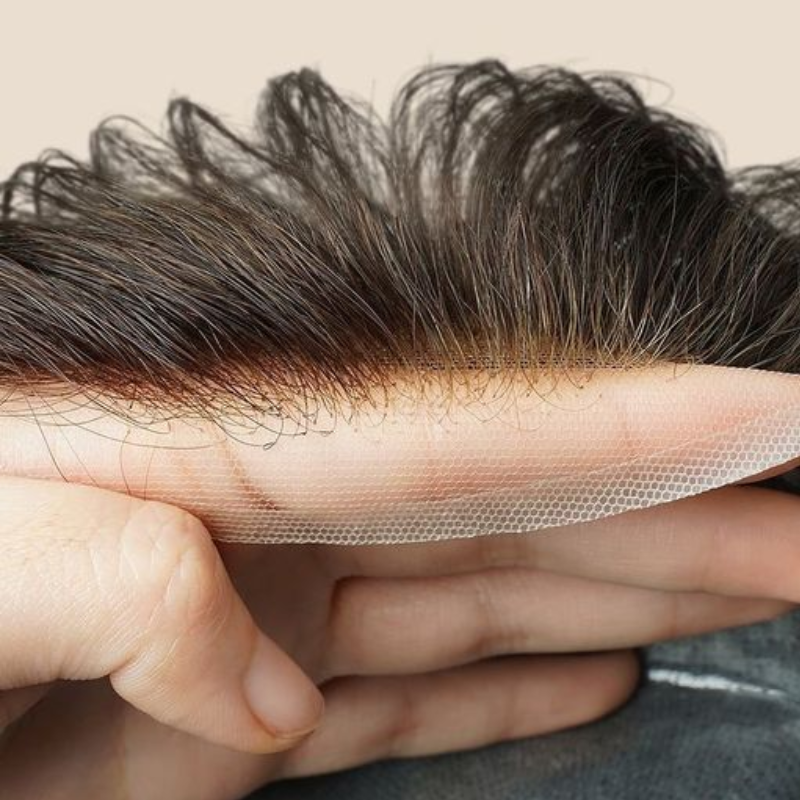 Source
Hair Direct SG is an online retailer which offers affordable and non-invasive hairpieces to help their customers boost their confidence. They have a full catalogue of hair replacement systems with different sizes and natural colours. Their website also provides in-depth tutorials to guide first-timers on how to put on their hairpieces.
Website | Facebook | Instagram
8. Gabalnara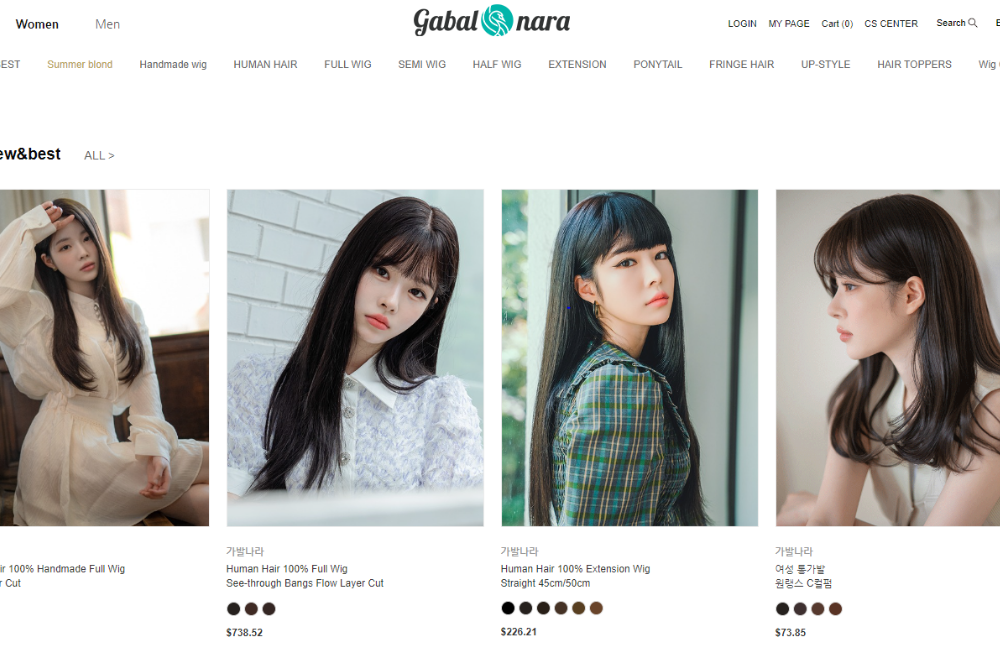 Image courtesy of writer
If you ever wanted that flawless Kpop idol look, Gabalnara is your one-stop shop for all Korean weaves and hair needs. Their assortment of natural and eye-catching coloured wigs will have you looking like a K-drama female lead. 
They also sell natural extensions, hair toppers and ponytails for you to achieve that effortless put-together look within minutes. 
Website | Facebook | Instagram
9. Wigisfashion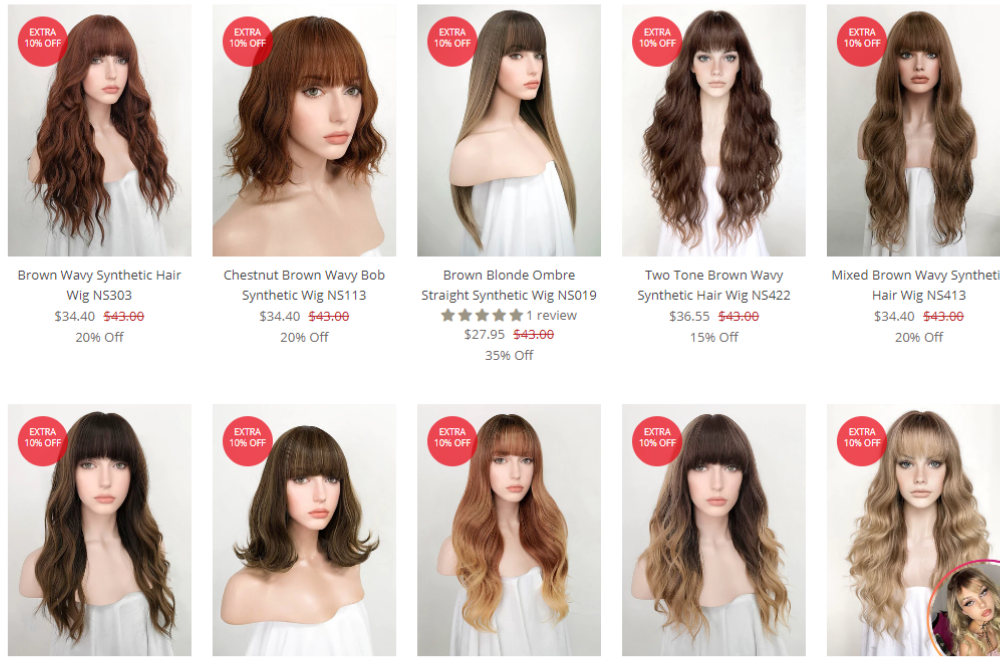 Image courtesy of writer
Wigisfashion is another website which sells realistic and stylish wigs. They also sell a wide range of wigs for cosplay ━ their recent Barbie collection is one example of how easily you can doll-up in a matter of minutes. The website is based overseas but they do international shipping, so do be prepared for the extra fees. 
Website | Facebook | Instagram
Get Effortless & Natural-Looking Hair From These Wig Shops In Singapore
If you're planning to save up rather than splurge on a hair salon sesh, just refer to our curated list of wig shops in Singapore so you can easily look snatched by simply switching your hairdo any other day. 
Also read:
The Crème Shop Has Sanrio x BT21 Lip Balms & Sheet Masks To Feel Extra Cute On Self-Care Days