The Crème Shop Sanrio x BT21 Collection
In the blink of an eye, we're approaching the one year mark since BTS member Jin enlisted in the military. While ARMYs are eagerly waiting for all seven boys to reunite again, The Crème Shop has just launched a new collection of skincare and cosmetic products in adorable BT21 and Hello Kitty designs.
The collection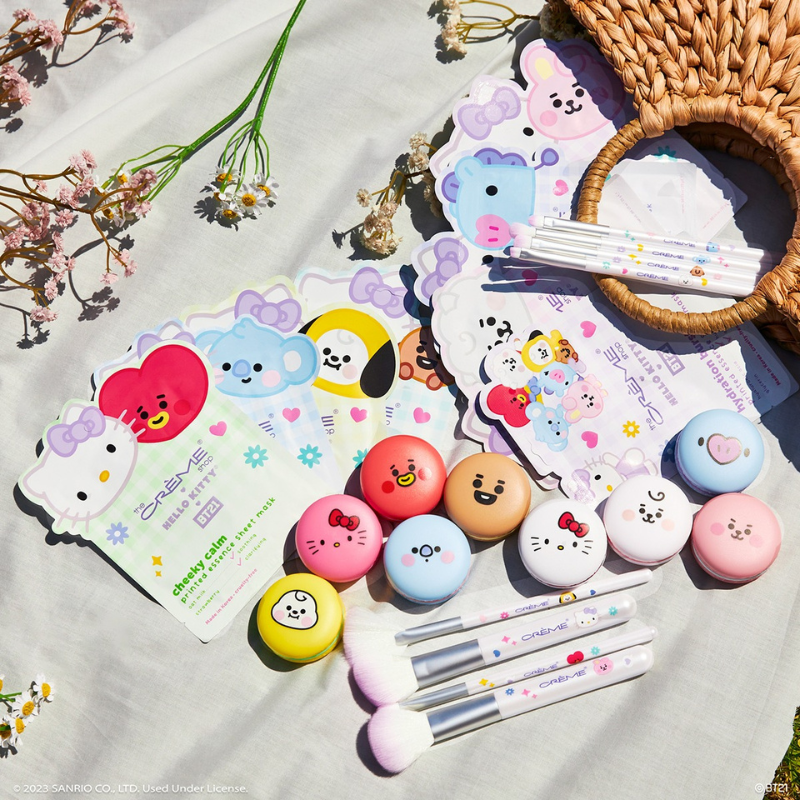 The collection stars the seven BT21 characters, each created by a BTS member, on sheet masks, lip balms and makeup brushes. Hello Kitty makes an appearance alongside the characters as their hidden 8th member.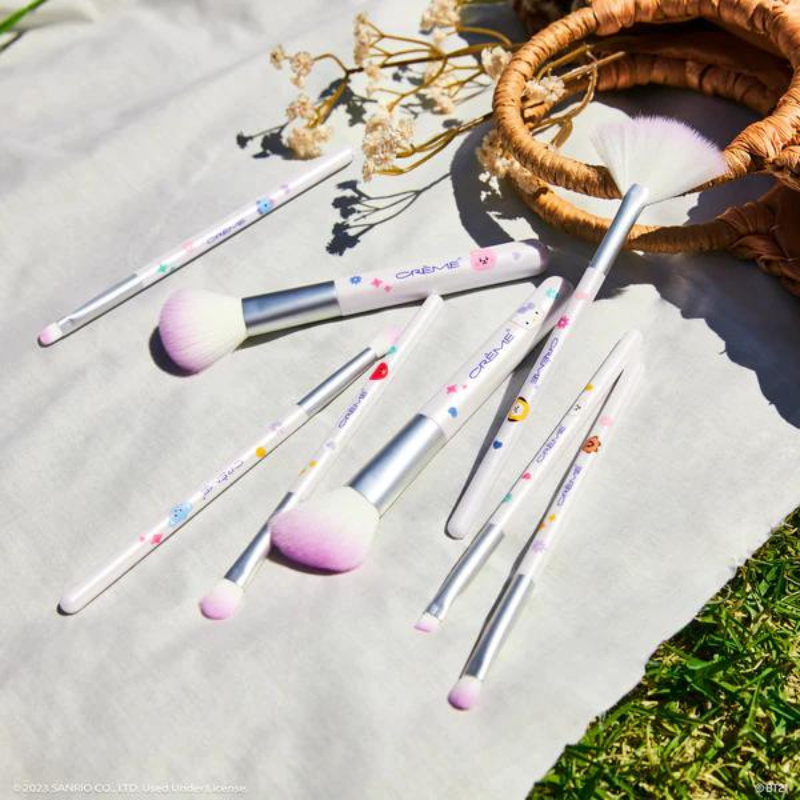 Each makeup brush from the 8-piece brush set features a BT21 character on the handle. Whether it's for blending your concealer or adding highlighter to your cheekbones, this set has all the brushes you need to doll up for the day.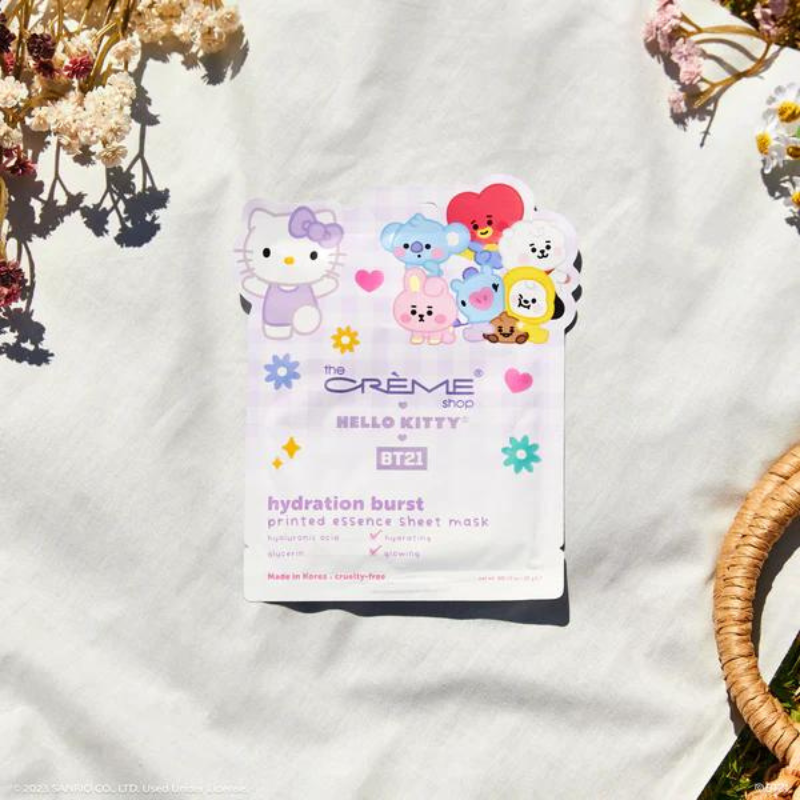 Treat your skin to The Crème Shop's eight types of sheet masks, featuring Hello Kitty dancing alongside the BT21 characters on the packaging. This pack is infused with hyaluronic acid and glycerin to boost hydration.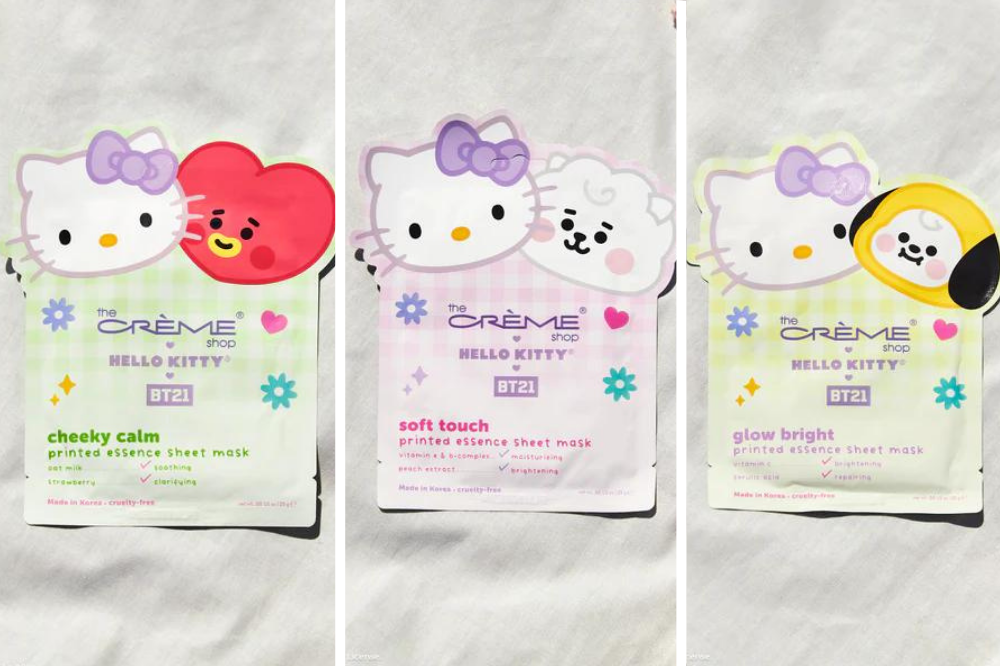 As each mask features different characters and ingredients, feel free to mix and match them according to your skin concerns.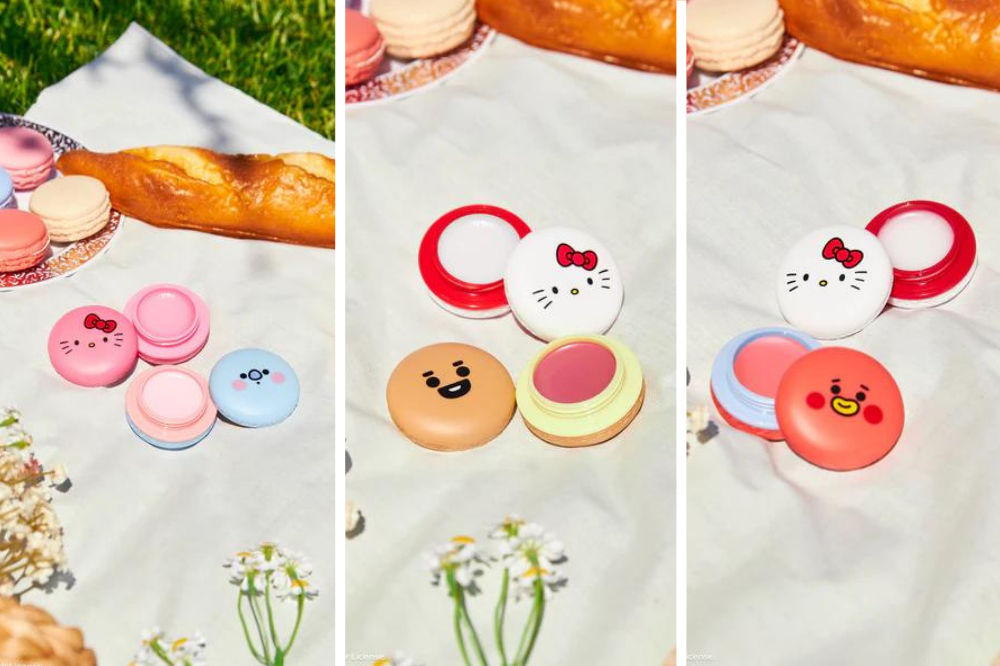 The collection also includes a moisturising macaron lip balm duo, available as a set of one BT21 character and one Hello Kitty. The characters come in different scented flavours such as soda pop for Koya and mixed berry for Tata. 
All of the lip balms are made with Vitamin E and shea butter to repair dry lips.
The Crème Shop's Sanrio x BT21 Collection Will Give ARMYs A New Glow-Up
The Crème Shop's new Sanrio and BT21 collection is undoubtedly too cute for both beauty gurus and ARMYs to miss out. As of now, the collection is only available on Sanrio's US website, which unfortunately does not directly ship to Singapore. 
Since The Crème Shop's products are available on Sephora Singapore, we're keeping our fingers crossed that this adorable collection will be available there soon. 
All images courtesy of Sanrio US.
Also read:
25 Best Skincare & Makeup Products From Olive Young That Girls Swear By, Time To Stock Up On Your K-Beauty