Wine Connection Is The Basic Person's Establishment Of Choice
There's something about the word 'w|i|n|e' in illuminated white letters that pulls me to look through Wine Connection's glass windows.
For bibliophiles, there are libraries. For a wine-loving child like me, there is Wine Connection.
Seeing their wooden shelves stocked from top to bottom with dark glass bottles makes me feel like a budding wizard at Ollivanders. Simply put, wine is magic… and much more so at $19.90.
My virgin encounter with Wine Connection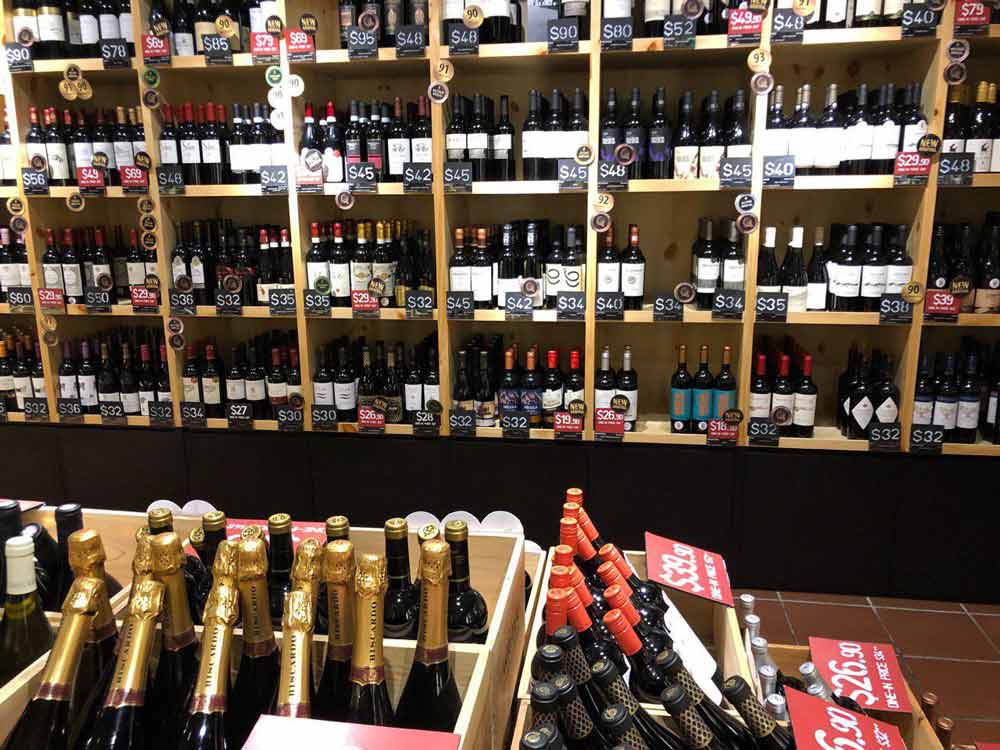 Basically Ollivanders for muggles
About 3 years ago, I was hunting for a birthday gift and chanced upon a Wine Connection outlet.
Checking out bottles of various origins and vintage felt like success and adulthood. I could not understand the Italian or Spanish terms in the descriptions but it sure made me feel like I had made it in life.
Since then, W.C. has expanded into bars, bistros and stores all around Singapore—from Novena to Suntec City and even in the far west of Hillview. They call out to me everywhere!
Also read:
12 Bars For Meeting Working Adults IRL If You've Lost Hope In Dating Apps
Wine Connection sparks joy in many  
Cheryl, 23, explains, "Going to Wine Connection promises a long sit-down dinner where I can spend uninterrupted quality time with my friends. That's something I really treasure and constantly recreate at Wine Connection."
She recommends a sweet Malbec called 'Birds & Bees' for first Tinder dates as well. Besides its suggestive name, you and your date can easily bond over its fragrant, sweet taste. Plus, it's friendly on the wallet, in case you're going Dutch.
A quick scroll through review sites generates mostly positive comments about Wine Connection:
"Wine enthusiasts, take note: whether you're on the red or white camp, light-bodied or heavy-bodied, you guys would be delighted at the range of wine selection. Our only complains? Having to scream over the din of the crowd and booming club hits."
—Burpple reviewer
"I use this place often to meet with friends, ex-classmates and as a pre-drink spot before clubbing! It is really hard to get the waiter's attention when during peak period because they are understandably very busy! Nevertheless, I really like the food here!
—Hungrygowhere reviewer (with a penchant for exclamation marks)
Wine Connection has great ambience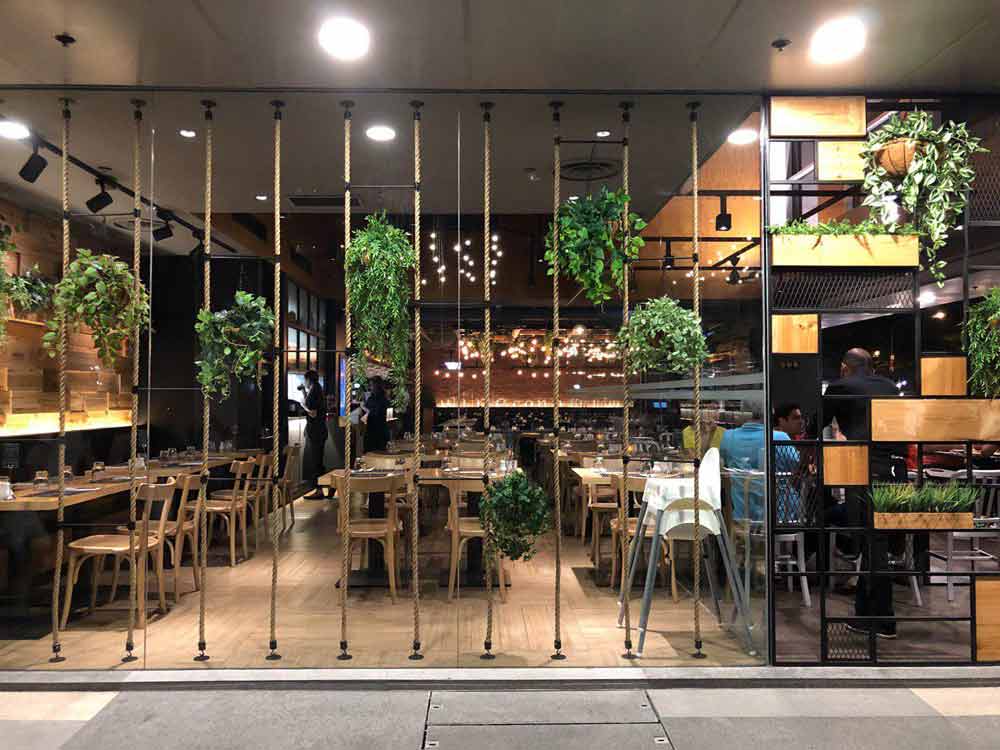 Millennials work hard from Monday to Friday to chill out at dimly-lit joints with wooden interiors
Yes, there are complaints about the loud music, but we shouldn't fault them for trying. One night during the Christmas season, 12 of us colleagues headed to the W. C. branch at Robertson Quay for drinks.
We bonded over various bottles of wine, both sweet and merlot. The bill came up to about $32 each, but spilling company gossip? Priceless.
The DJ kept spinning basic hits from Ariana Grande, Halsey and The Chainsmokers. We secretly enjoyed the clubbing experience perched atop the bar stools.
We felt like European expats, but in truth, live with our parents in HDBs. Getting drunk to Gentle Bones' I Wouldn't Know Any Better Than You is so much fun!
Why Basic People Love Wine Connection
While Wine Connection was born in Thailand, I believe the brand has found its homebase in Singapore.
Its quick expansion all over the island is proof of its appeal. It checks the three major points of feeling atas, being value for money, and having a variety of price points and flavours to please everyone.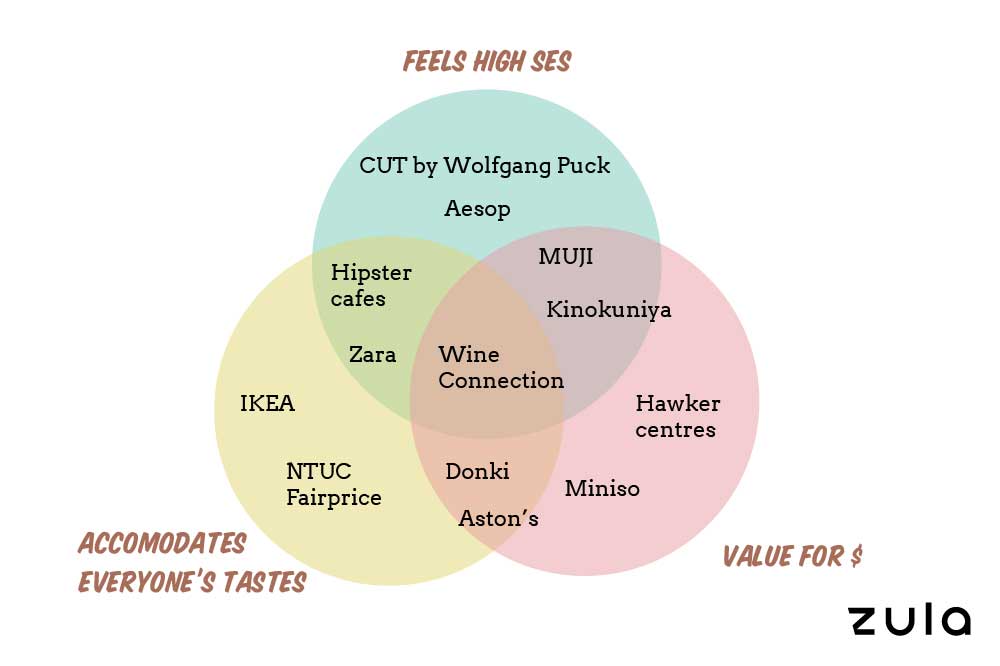 Like a pressed white shirt, W.C. is suitable for every occasion—school gatherings, TGIF drinks, birthdays and for insurance agents to "catch up" with their long-lost friends.
Wine Connection is McDonald's without rowdy teenagers, Starbucks for the self-aware and Beauty In The Pot if you can't Chinese. It is Jack's Place updated for millennials.
If you can't afford Wolfgang Puck, pairing $25 ribeye with $35 bottles of Australian wine can make you feel like a Kardashian as well.
Also read:
This is not a sponsored post.