Writing A Book To Make Me His GF
I'm all for sweet and romantic gestures, especially the extreme kinds I read of in romance novels. But imagine if your love interest writes a whole book about your relationship to melt your heart? BRB *cries in single*.
For Lemon8 user, @elizabeth.zanna, that was a dream turned into reality. She shared her story on how her bae created a whole book about their relationship so he could ask her to be his girlfriend – showing us to never settle for less.
The "book-proposal"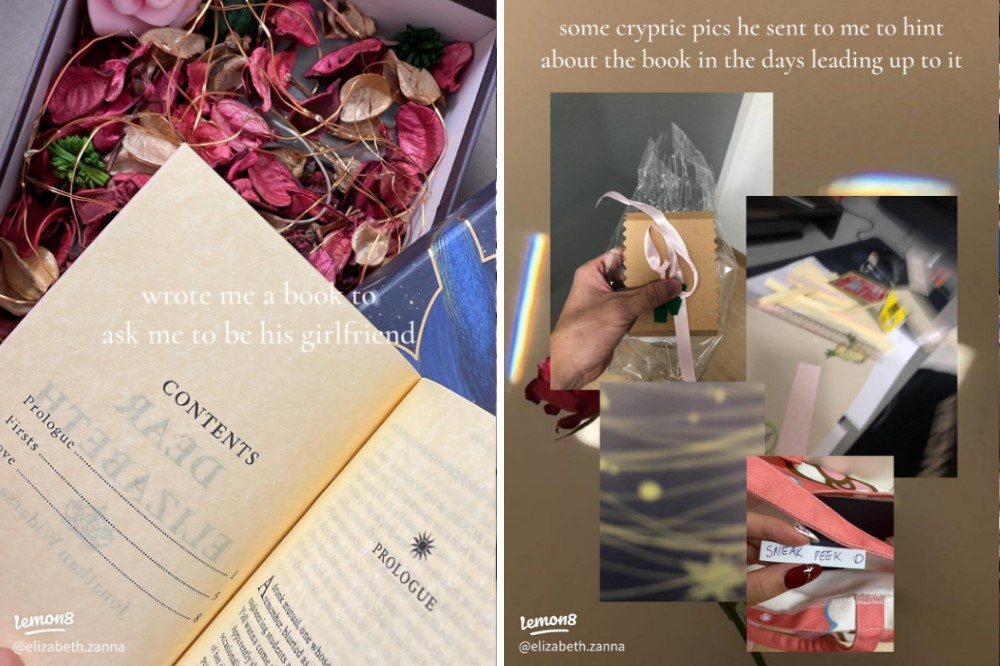 Source
@elizabeth.zanna had already been in two prior relationships before entering her current relationship. While she did feel love from her exes, she never felt like it was enough. All of that changed until she met her current boyfriend.
The secret to winning her over? Writing a whole book for her. 
From start to finish, each chapter was dedicated to the events leading up to the girlfriend proposal. From his first meeting with her to the night he caught feelings, this sweetly crafted gift had it all.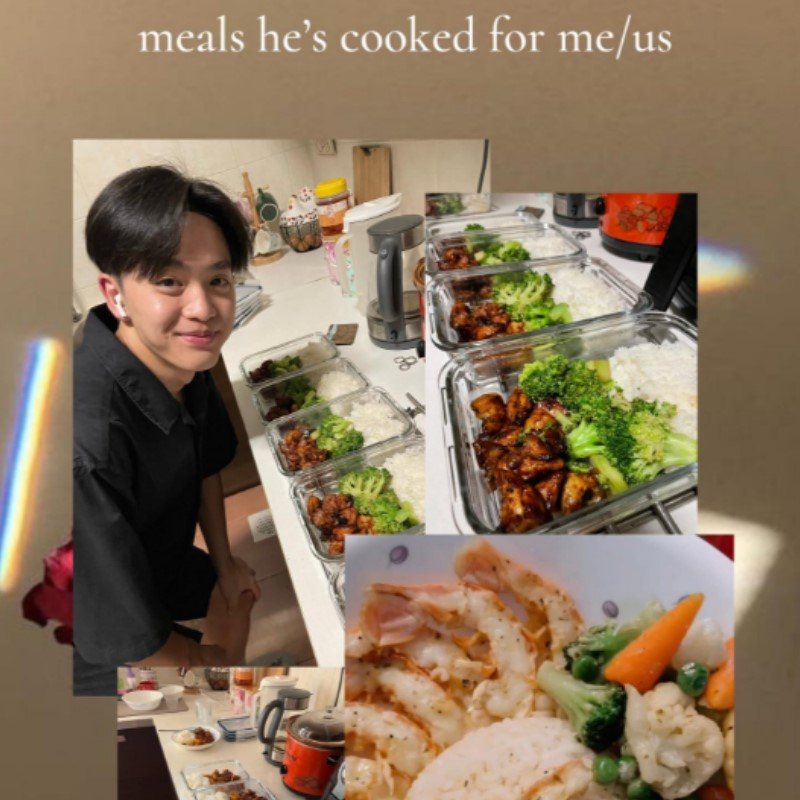 Source
Apart from that handmade present, she shared in her Lemon8 post that his consistency in treating her like a queen, his aligned values, and the fact that he keeps choosing her by prioritising her above all else were what made her fall in love with him. Cue the Taylor Swift song, 'How You Get The Girl' – literally. 
She recounted times when he "stayed by my side and took care of me when I'm sick, even if it would affect him too". This was also the reason why they kept on falling sick together. "In sickness and in health," she joked in her post.
This Singaporean Girl's BF Wrote A Book For Her That Will Make You Believe Love Is Real
Honestly, reading @elizabeth.zanna's heartwarming love story is giving main character energy, straight out of a romance novel. She also reminded her readers in her post that "good, high-quality men do exist, so don't settle for anything less than that!"
If you're a hopeless romantic, hopefully your future Prince Charming will also write a book about your relationship – manifesting that energy for you FR. 
Cover images courtesy of source. 
Also read:
Singaporean Girl Explains Why There Is No Shame In Making The First Move, Shares Relationship Advice