Yellow Colour Trend 2018
Gen Z is glowing up. Born between the late 1990s and early 2000s, these 'babies' have grown up and brought with them an alternative to Millennial Pink: Gen Z yellow.
A shade between marigold and mustard, Gen Z yellow is a playful, optimistic hue which represents vitality and ambition, traits embodied in the upcoming generation of tastemakers.
If you want to swap out the Millennial Pink in your wardrobe for this happier and more vitalising tone, here are some pieces you can get from online stores.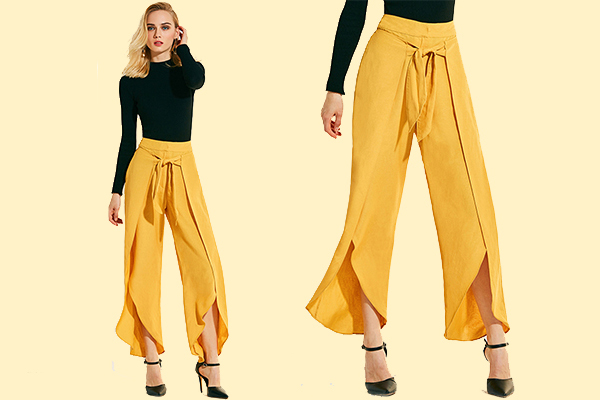 Price: S$12.79
For a chic, polished look which can take you from work to dinner, pair these pants with solid neutrals, and gold oversized statement earrings. Also available in green.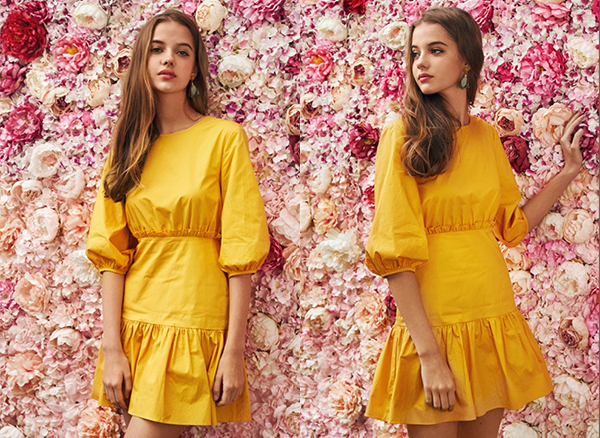 Price: S$36.90
From local online store, The Closet Lover, this sweet, feminine piece with a touch of whimsy is a great dress for a day out with your girlfriends.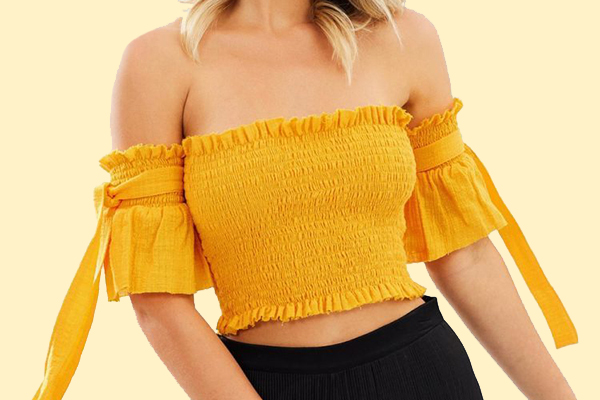 Price: 39.00 yuan (~S$8.10)
Keep cool in the Singapore heat when you pair this crop top with a pair of jeans or wide-legged trousers.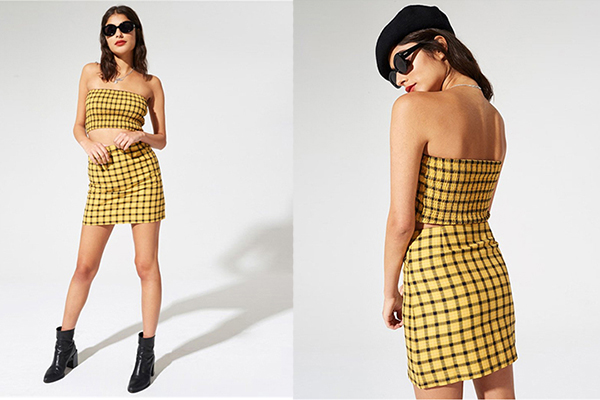 Price: S$17.57
Pay homage to Cher Horowitz's yellow plaid skirt suit in Clueless with this updated two-piece outfit. Top it off with a black beret and ankle boots for an edgy ~high-fashion~ look.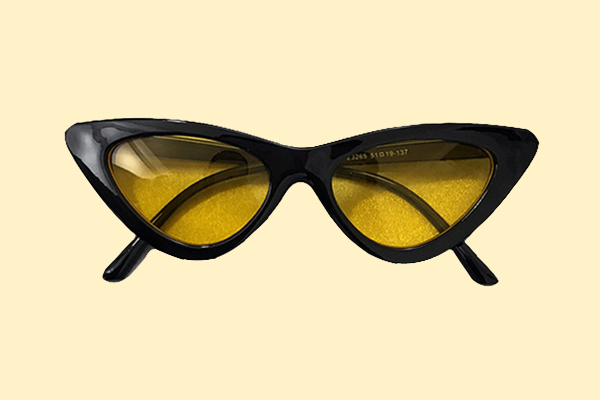 Price: S$5.44
Channel your inner 90s kid with these vintage V-shaped glasses. Also available in other colours including orange, pink and green.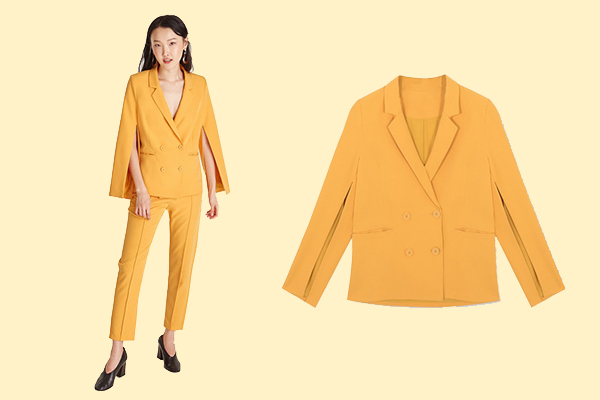 Price: S$64.00
For a new take on the classic blazer, wear this sharp, tailored piece from Pomelo. The slits down the inner sleeves create a cape-like effect which will keep you cool in the humid weather.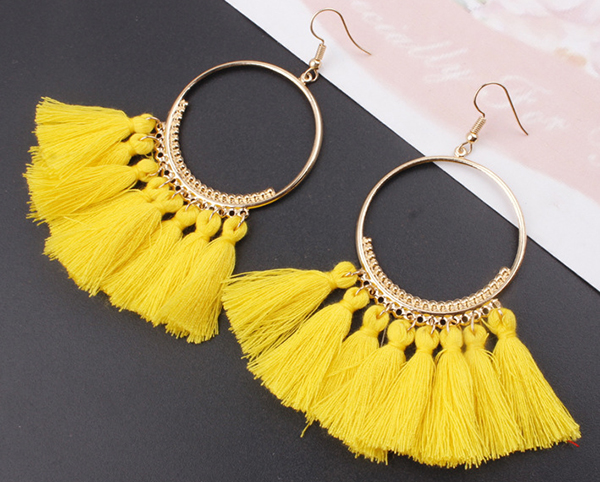 Price: S$3.58
With these earrings, you're this much closer to nailing the statement earring trend. Also available in other colours including red, emerald, pink and black.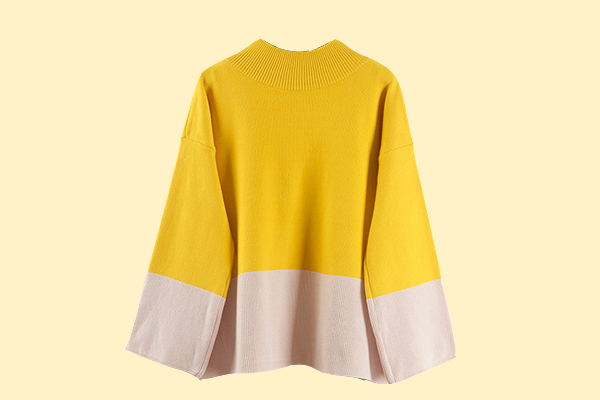 Price: S$19.03
The two-tone trend re-appeared in the collections of designers from Céline to Zara on the spring/summer 2018 runways. This sweater pairs yellow with nude for a more wearable everyday look. Also available in green and red.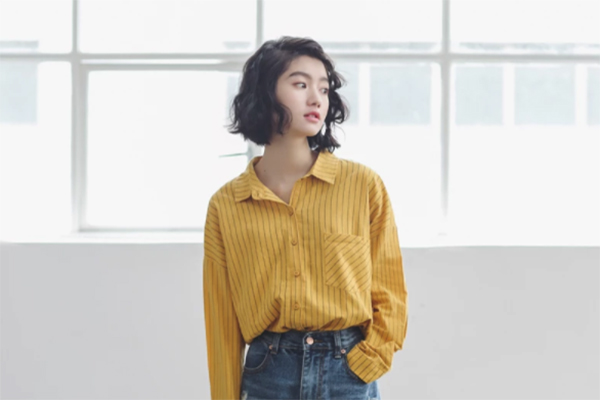 Price: S$15.22
Add a pop of colour to your wardrobe and switch up the default smart casual uniform of a flowy neutral top and jeans.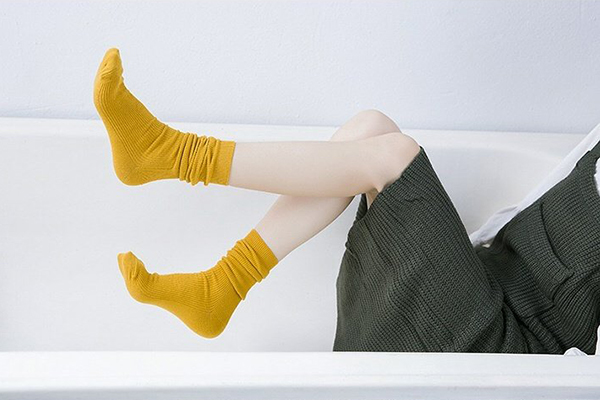 Price: S$4.84
If you're worried an all-yellow outfit will cause you to stick out like a sore thumb, subtly incorporate the shade into your ensemble by accessorising with these socks. Also available in other colours including black, forest green, maroon, cerulean.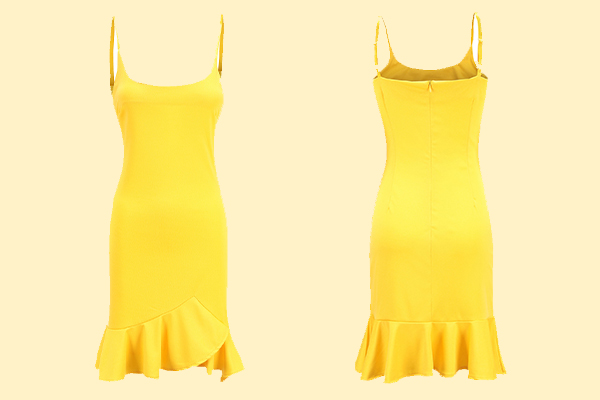 Price: S$12.53
The ruffled hemline of this cute tropical number makes it the perfect flirty dress for a casual date night.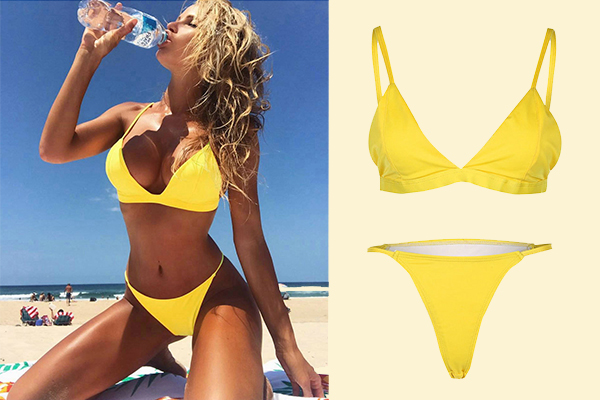 Price: S$12.53
Show off the summer bod you worked for with this clean, minimalist bikini silhouette. Let the striking yellow do all the talking. Available in orange and bubblegum pink.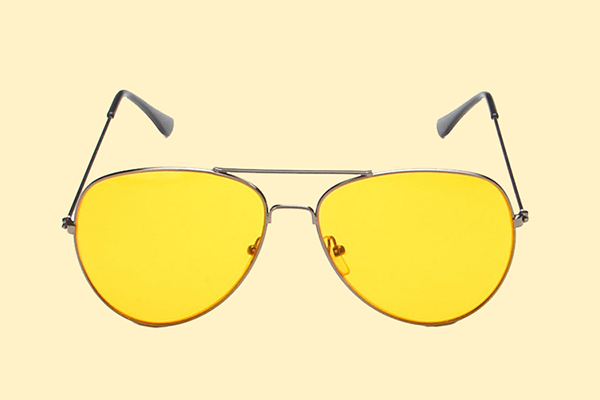 Price: S$3.25
Throw on a pair of yellow-tinted shades when you go to the beach for summer vibes.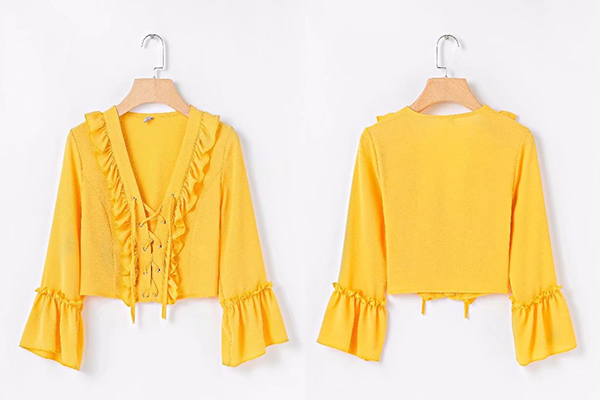 Price: S$11.37
Express your inner bohemian with this slim-cut blouse with flute sleeves. The corset detailing down the front adds a twist to the typical peasant-style tops.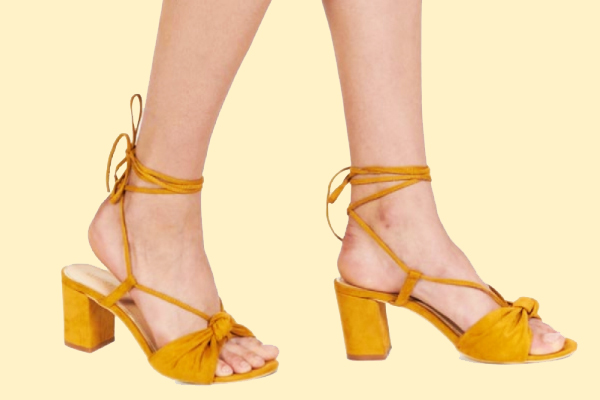 Price: S$45.90
Pair these sunflower-hued heels from The Closet Lover with a floral midi dress. Make sure your dress has hints of yellow to tie the look together.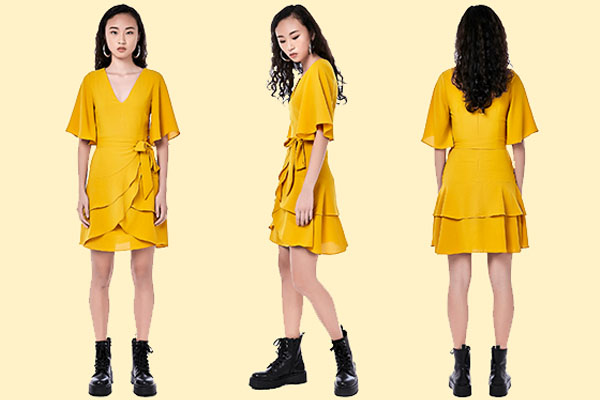 Price: S$38.00
This wide-sleeved, mid-length dress from the Editor's Market is conservative enough to take you from brunch with your girlfriends to dinner with your boyfriend's parents.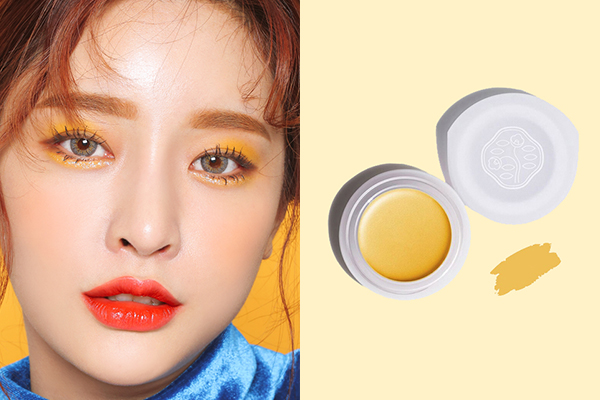 Price: S$35.00
If you find wearing yellow outfits a tad intimidating, start small by adding yellow to your lids. On warm Asian skin tones, this complimentary shade really brightens up the eyes.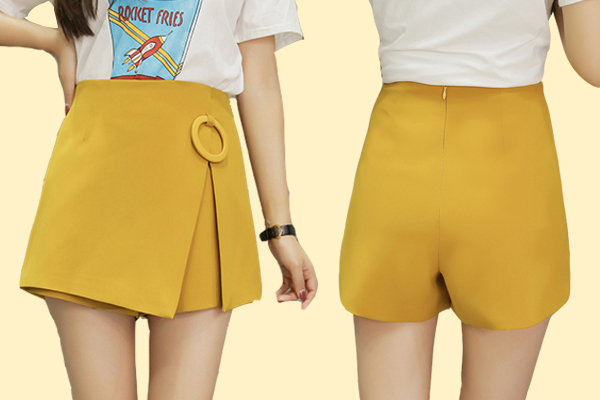 Price: S$17.56
Match these structured skorts with a graphic tee for an easy school outfit. Available in white and beige.
Wearing Gen Z Yellow
Using this curated list, add the happy, sunshine shade to your wardrobe and stay ahead of the fashion curve. Happy shopping!