Zula Mental Health Video Series
In the past, mental health issues were often seen as taboo — it was hard for many Singaporeans to talk about their struggles without facing the negative stigma associated with them. Especially for Asian families, where the pressure of "saving face" is deep rooted within us, seeking help then becomes a tough battle to tackle. 
In recent years, youth today are encouraged to engage in healthy conversations on mental health and get the appropriate help they need. To further normalise such conversations, Singaporeans can check out two new video series on YouTube soon, that shed light on mental health stigmas titled "My First Therapy" and "Unseen".
Update: you can watch Episode 1 of My First Therapy below!
My First Therapy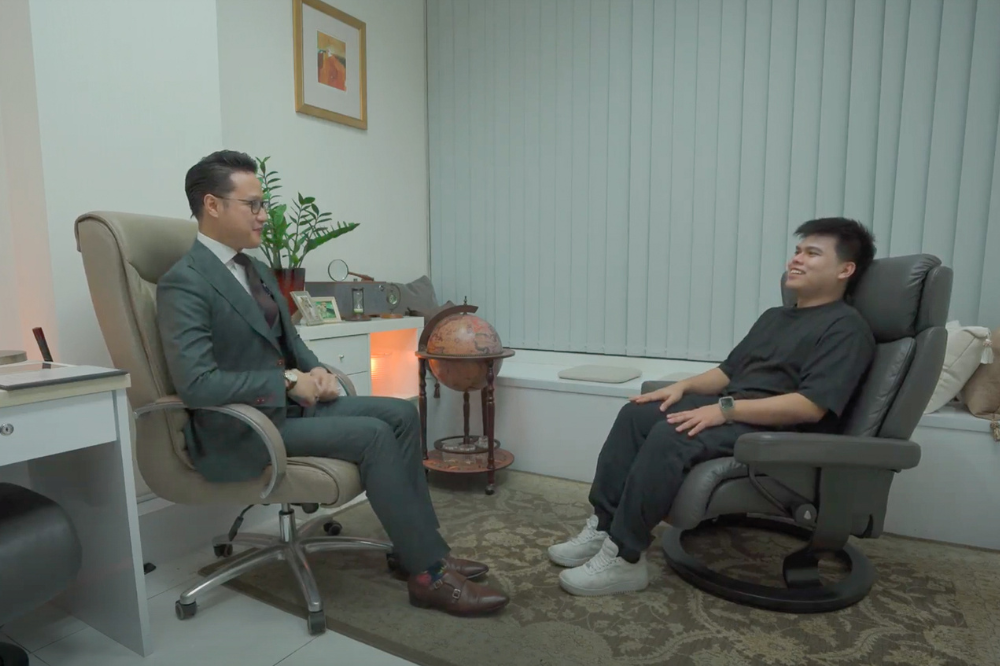 A hypnotherapy session from My First Therapy
When someone mentions the word "therapy", the first thing that comes to mind is mainstream therapy, where one sits on a couch and talks about their feelings. But in today's society, therapy now comes in different forms to support us in different ways.
In the video series "My First Therapy", individuals are introduced to different forms of therapy that may not be widely known. There are five types featured in total, and the individuals' assigned therapy session is suited to their concerns and worries. 
One example includes hypnotherapy — which many of you may wonder: what does this chim word even mean? And no, it's not the kind of hypnosis where someone pulls out a pocket watch to swing in front of your face and put you in their control. 
We won't give out too many spoilers here, but hypnotherapy aims to increase relaxation so that the therapist can communicate with the individual's subconscious mind.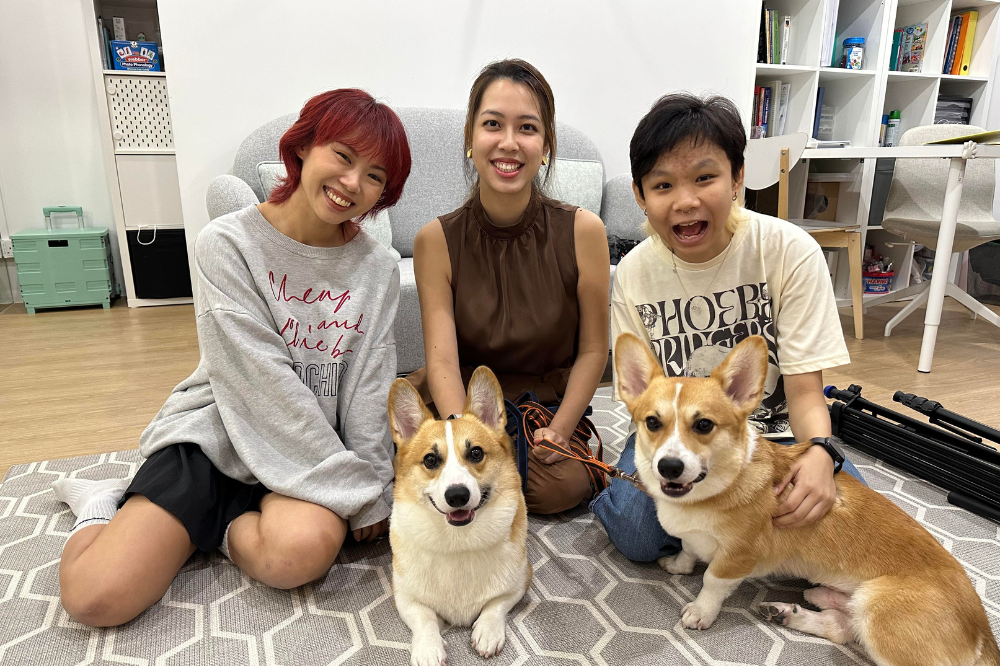 An animal-assisted therapy session from My First Therapy
The saying "dogs are a man's best friend" is often tied to the loyal and friendly nature of these furry creatures. My First Therapy also features animal-assisted therapy sessions, where individuals spend time with animals to lower their stress and anxiety levels.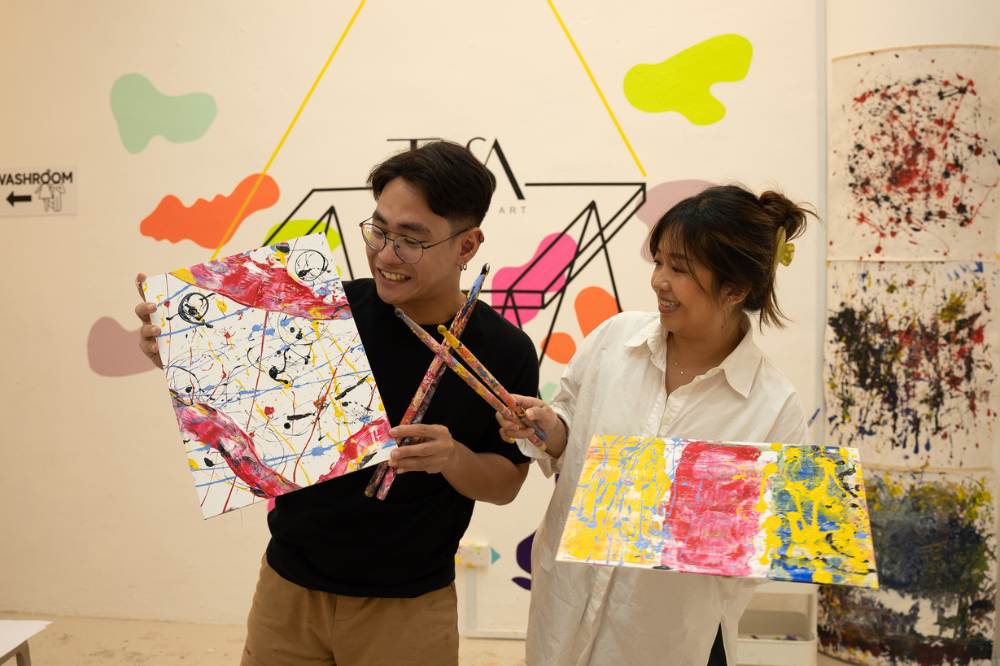 An art therapy session from My First Therapy
Art therapy has been on the rise since the beginning of the pandemic — it's not surprising, as we were all bored AF at home. It helps to relieve stress and encourages individuals to express themselves. Plus, flaunting your fresh artwork to your friends on Instagram also comes with a sense of pride and accomplishment. 
More types of therapy will also be featured in My First Therapy, showcasing the different ways Singaporeans can care for their mental health. 
Unseen
Singaporean singer-songwriter Derrick Hoh and his sister
Beyond the glitz and glamour of being a public figure, there's often a dark side to their success. The next video series, titled "Unseen", uncovers these difficulties by featuring public figures being interviewed by their loved ones. 
From influencers, singers and even professional gamers, these personalities share their innermost thoughts on mental health, stressors and expectations that may not be known to their audiences. 
One such episode features Derrick Hoh, a Singaporean singer-songwriter in the Mandopop scene, widely recognised through Channel U's Project SuperStar in 2005.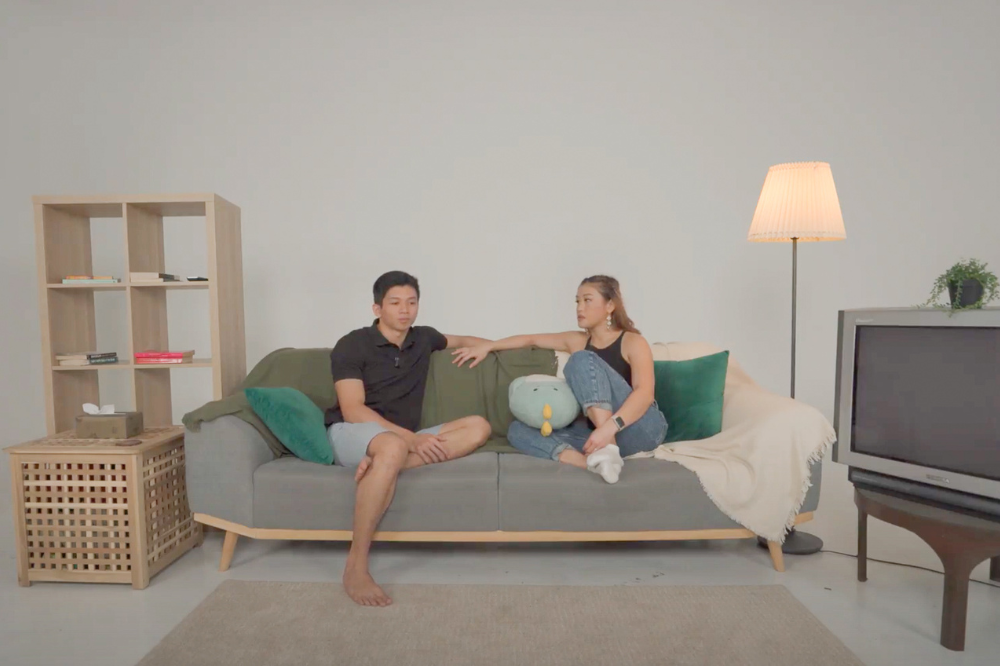 TikToker Charlene Chew and her boyfriend
Another episode features TikToker Charlene Chew, who went viral after sharing her experience online on being a burn survivor. While she already posts a lot about her difficulties and triumphs during her recovery journey publicly, viewers can now learn more about her vulnerabilities when interviewed by her boyfriend, Marc.
New My First Therapy & Unseen Episodes Will Air On Wednesdays To Shed Light On Mental Health
Despite more and more conversations on mental health opening up in Singapore, we as a society can do better in normalising the need to seek help. 
My First Therapy and Unseen are two new YouTube series on Zula's channel that will air episodes on Wednesdays starting 1 March 2023. With these, Singaporeans can look forward to learning more about mental health, unique therapy sessions and support systems available.
All images courtesy of Zula.
Also read:
5 Singaporeans Share Tips On Confessing Mental Health Struggles With Family & What Their Parents Did To Help