Project SuperStar Contestants
From watching Campus SuperStar contestants grow up and creating a name for themselves since their time on the show, many Singaporeans might be reminded of the OG show that inspired this spin-off: Project SuperStar. While Campus SuperStar was mainly for students, Project SuperStar allowed contestants from all walks of life to participate.
It's hard to believe that it's been nearly 2 decades since the first season aired. Yet, we can't deny the kaypoh feeling that comes with wondering what the alumni of the show are up to now. With names like Kelvin Tan and Kelly Poon remaining familiar to us and even our parents' generation, read on to find out where these 13 memorable contestants are today.
1. Kelvin Tan Wei Lian: Season 1 (2005)
Despite being visually handicapped, Kelvin Tan showed us that he's not one to let his disability restrict him from his talents. In Season 1, Kelvin impressed audiences with his strong singing voice, along with other musical talents such as playing the piano and guitar. It's no surprise that he earned his much-deserved first place title of the season.
In January 2022, Kelvin announced that he married his fianceé Inez Hung, after their engagement announcement back in October 2020. The couple met through goalball, as she's currently on the national women's team and Kelvin himself had represented Singapore back in 2015.
Follow Kelvin Tan on Facebook.
2. Kelly Poon: Season 1 (2005)
While many Singaporeans were disappointed to see Kelly Poon eliminated in the 4th quarter-final of Season 1, we rejoiced when she came back on stage after gaining public votes in the revival round. After achieving the runner-up title in Season 1, she went on to secure a recording deal with Universal Music and remains active in the music scene until today.
In 2007, Kelly moved to Taiwan to become a regional rec artiste who recorded albums, eps and singles. She was also involved in movies, internet films, mini films and longevity dramas. The now singer-songwriter and actress married a Taiwanese music producer, who's also the founder of @easytimeentertainment, in 2020, and shared that she had planned her own wedding herself. A total girlboss move, seeing as she also saved at least $14k by trusting the process.
Follow Kelly Poon on Facebook, Instagram and Twitter.
3. Chew Sin Huey: Season 1 (2005)
Malaysian-born singer Chew Sin Huey isn't one to miss out on this list, as she had garnered the highest points from the judges during the female finals back in 2005. 
Unlike many of the alumni contestants who are still heavily involved in the music scene till today, Sin Huey is enjoying her life as a mother to a daughter who was born in 2021. A quick glance at her Instagram page reveals her fun journey as a mum since she married her Swedish hubby in 2016 and moved to Europe. 
Follow Chew Sin Huey on Instagram.
4. Hong Jun Yang: Season 1 (2005)
If you only watched Campus SuperStar and still found Hong Jun Yang familiar, that's because the singer went on to host Campus SuperStar following his runner-up finish. Jun Yang also found his love and current wife Candyce Toh on Project SuperStar, who was another contestant on the show.
Proving that they've been #couplegoals since their time on the show, the couple now has two daughters and continue to show off their love for each other. Keeping it real, Jun Yang also admitted that continuing with music was tough during the pandemic, which is why he ventured into F&B. He's currently in charge of four Original Boat Noodle outlets, Machi Machi bubble tea, and a cafe called Caf.
Jun Yang hasn't given up on music entirely though, as he still meets up with artists and shares about his music work on social media. He remains close friends with JJ Lin, who sang at his wedding.
Follow Hong Junyang on Facebook and Instagram.
5. Derrick Hoh: Season 1 (2005)
It's safe to say that Derrick Hoh has one of the most unique singing abilities on this list — it's what made the judges notice his talent and got him through the finalist round. Since the show ended, he flew to Taiwan to pursue his dreams despite reportedly earning only $9.50 a day.
Now, he's the first Singaporean artist to achieve a Number 1 on the iTunes chart with his own composition, and released 3 Mandarin albums and multiple hit singles. Derrick's dream of becoming a successful singer and never giving up proved to be an inspiration to us all. He even received an award at the Mnet Asian Artist Awards, a popular award show amongst K-pop artists. 
Follow Derrick Hoh on Facebook, Instagram and Twitter.
6. Darryl Yong: Season 1 (2005)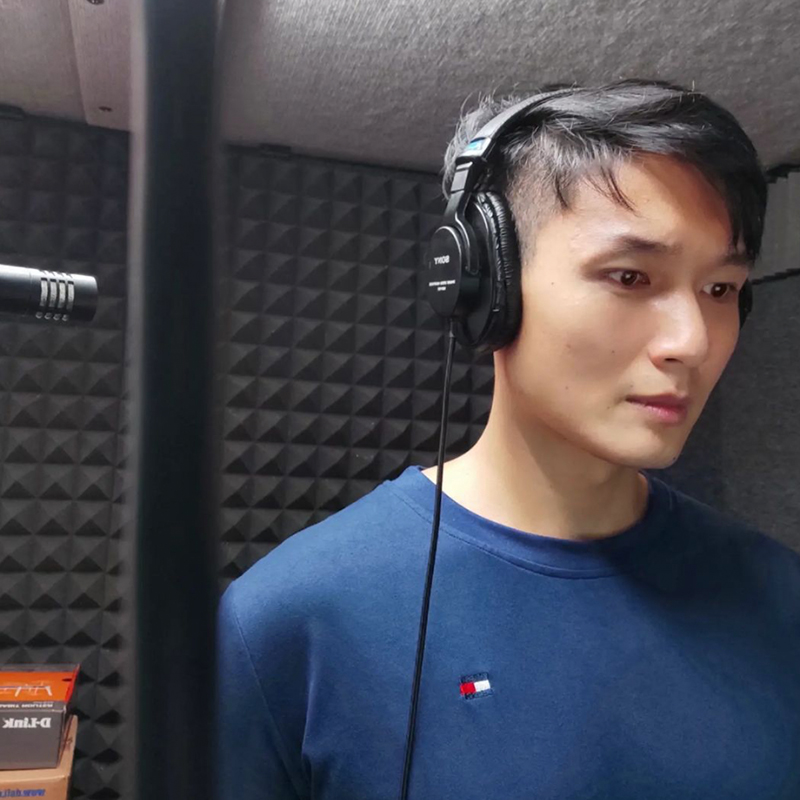 Source
After competing in Project SuperStar in 2005, Darryl Yong went on to participate in Star Search 2010, another local talent show. He emerged as one of the finalists and was offered a contract by Mediacorp, going on to act in both English and Chinese productions.
As a man of many talents and interests, Darryl used to be a flight attendant before the entertainment industry and is now a financial advisor. He remains active as an actor till today, showing us that nothing should stop us from trying out new things.
Follow Darryl Yong on Facebook and Instagram.
Also read:
16 Celebrity Couples In Singapore That Will Make You Believe That True Love Exists After All
7. Chen Jia Xin: Season 1 (2005)
Chen Jia Xin, better known as Vincy Chan today, was originally born in Hong Kong and was well-recognised on Project SuperStar when she emerged in the top 24. After the show ended, she returned to Hong Kong and won first runner-up at a singing show, which led to her being signed by an entertainment group.
With a whopping 103k followers on Instagram, Jia Xin has certainly come a long way since the launch of a solo career in 2008. She now has her own YouTube channel where she posts covers, vlogs and new songs as someone who's been passionate about music her whole life. 
Follow Chen Jia Xin on Instagram.
8. Daren Tan Xuan Yu: Season 2 (2006)
Daren Tan stunned us in both the looks and talent department when he won Project SuperStar Season 2 in 2006. 2 years later, he released his debut album titled Regardless, and has also sung for Mediacorp drama theme songs.
While hot bod Daren was listed among CLEO Magazine's 50 most eligible bachelors in 2008, he has since gotten married in 2017 and the couple welcomed a daughter in 2018 and a son in 2022. His passion in working out never ceased though, as he now works with health and beauty products, even sharing fitness tips on his Instagram highlights. I guess you could say once a gym bro, always a gym bro.
Follow Daren Tan on Facebook, Instagram and Twitter.
9 & 10. Carrie Yeo and Chen Diya: Season 2 (2006)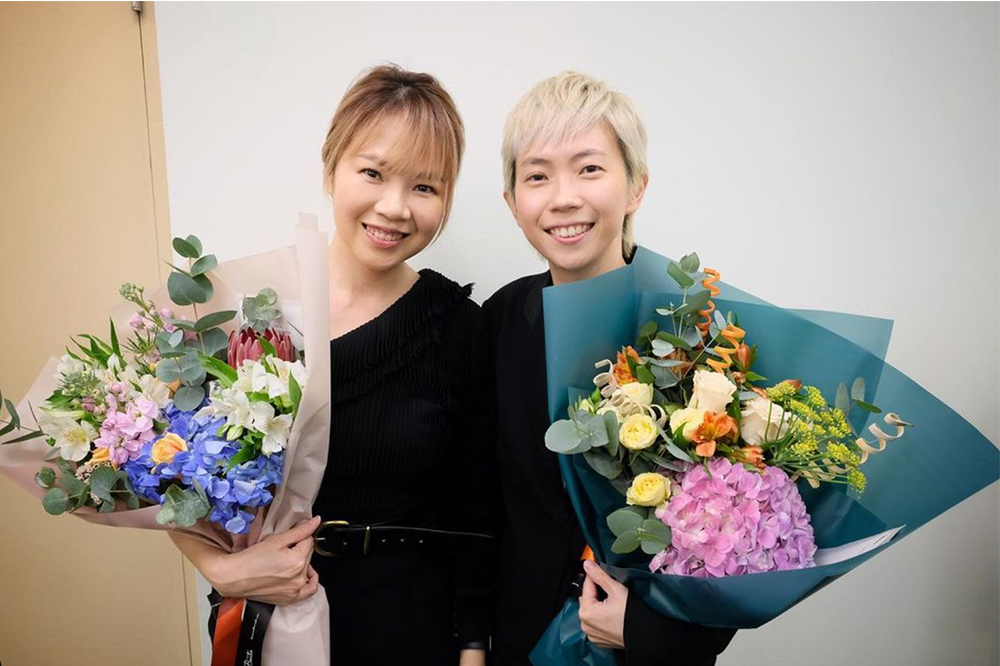 Source
Hong Jun Yang and Candyce Toh aren't the only iconic duo in Project SuperStar — Carrie Yeo and Chen Diya have also proved themselves to be the ultimate singing duo next to them. After the show ended, they formed a team together called The Freshman and went on to promote in Taiwan.
Though they experienced many hardships at the beginning, they pushed on and eventually made it to have concerts and tours in Asia. They're currently still promoting and performing together in 2022.
Follow Carrie Yeo on Instagram. Follow Chen Diya on Instagram.
11. Kelvin Soon: Season 2 (2006)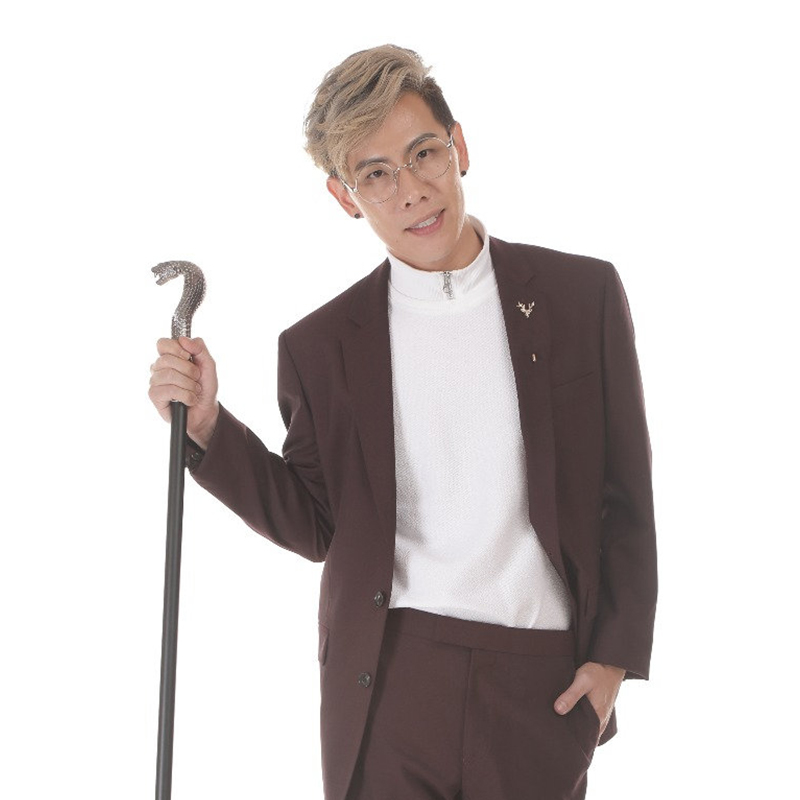 Source
Kelvin Soon was a contestant who was best known for his unique rock performances during his time on Project SuperStar Season 2. When the show ended, a local director picked him as the background vocalist for a movie titled 12 Lotus in 2008.
From there, Kelvin went on to pursue a career in the entertainment industry in China. He returned in 2010 with many newfound skills, and became a well sought-after host in Singapore. In January 2022, Kelvin welcomed a a third child to his family.
Follow Kelvin Soon on Facebook and Instagram.
12. Jeremy Chan: Season 2 (2006)
While Jeremy Chan is a familiar Mediacorp actor, host and comedian, many Singaporeans might not know that he used to be a contestant on Project SuperStar season 2. Though he was eliminated in the revival round, he stayed in the entertainment industry and debuted as a host on Channel U in 2006.
He then went on to star in a Channel 8 drama known as Table of Glory — a title which strikes nostalgia in many Singaporeans' hearts. Jeremy's career skyrocketed from there, gaining over 106k followers on Instagram. Despite exploring so many roles, he's still writing songs and remaining relevant in the music scene.
Follow Jeremy Chan on Facebook, Instagram and Twitter.
13. Alfred Sim Chee Hao: Season 3 (2007)
Alfred Sim truly embodies the saying "third time's the charm", as he auditioned for the first and second seasons of Project SuperStar but didn't make it until the 3rd season. He certainly proved the audition judges wrong, emerging as the final winner of the 3rd season.
Besides remaining a singer today, he's also active in the sports scene as a sports coach and masseuse. This isn't surprising, since he graduated with a degree in Exercise and Sports Science and founded Reactivesg. 
In 2022, Alfred and his wife announced the the birth of their third baby boy.
Follow Alfred Sim on Facebook and Instagram.
These Project SuperStar Contestants Have Evolved Into Successful Individuals Since The Show
Whether you grew up watching these Project SuperStar contestants or knew them through their current careers, they've certainly come a long way since their time on the show. 
Take another trip down nostalgia road and check out these 17 Singapore athletes from the '90s to 2000s and find out where they are now.
Cover: Source, source, source
This article was first published on 16 February 2022 and last updated on 25 November 2023. 
Also read:
13 Campus SuperStar Contestants We Rooted For Over 4 Seasons & Where They Are Now