Adidas Mickey Mouse Sneakers
The Year of the Rat is just around the corner and fashion brands have been releasing Mickey Mouse collections non-stop to help up your Chinese New Year OOTD game. We first saw the Gucci Mickey Mouse apparel as well as Mickey Mouse shoes and bag drop earlier this month. But if those are way outta your budget, the new Adidas Mickey Mouse sneakers would do the job just fine too.
Launching on 20 January 2020, the Adidas Originals Chinese New Year: Mickey Mouse Pack comprises three designs. Each pair of shoes will be priced at US$120 (~S$161.50), and they'll be available on the Adidas USA online store. There is no word yet on when they will be available internationally.
Also read:
Gucci's Mickey Mouse Shoes & Bags Are The Ultimate Flex For The Year Of The Rat
CNY Mickey Mouse Stan Smith 3D sneakers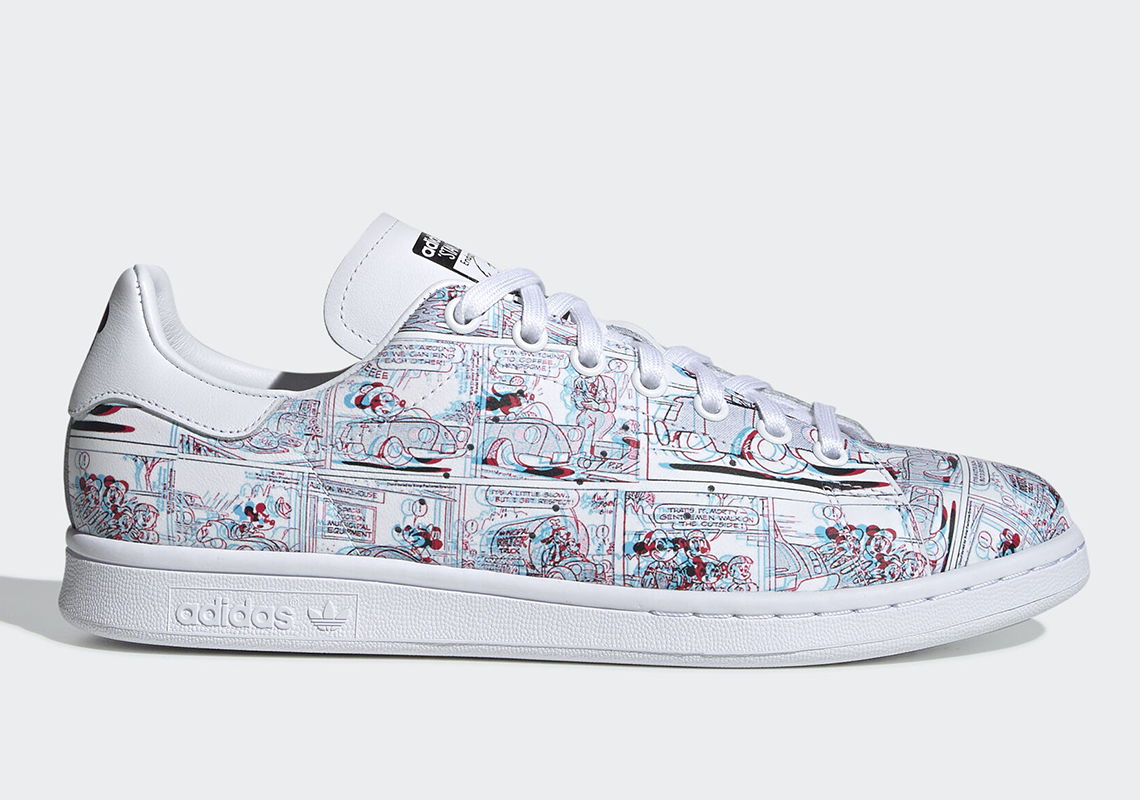 The most iconic of the lot is the pair that comes with a 3D print. At first sight, you might be puzzled by the blurry comic strips printed on this pair of Stan Smith shoes. But put the complimentary 3D glasses on and you'll realise the comic strips pop to reveal an actual story starring Mickey Mouse and his friends.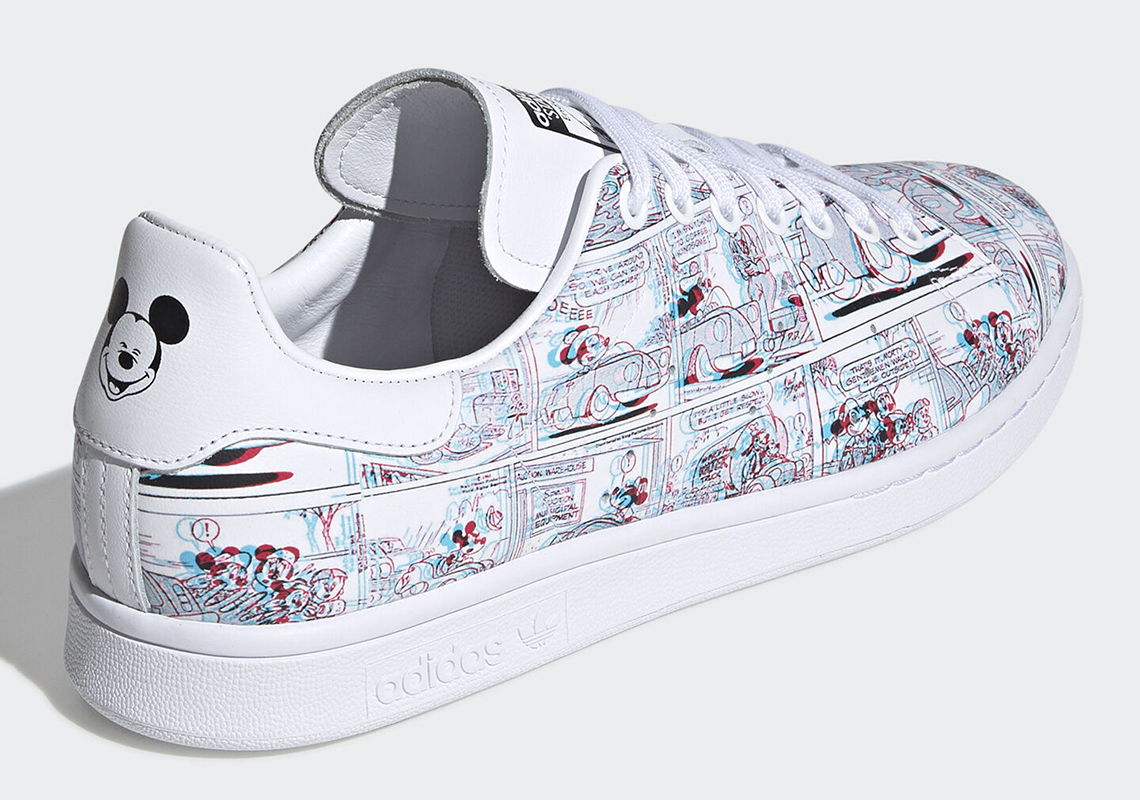 The shoes are black and white, with a cute Mickey Mouse face at the back in place of the usual Adidas Originals logo.
CNY Mickey Mouse Out of Office Stan Smith sneakers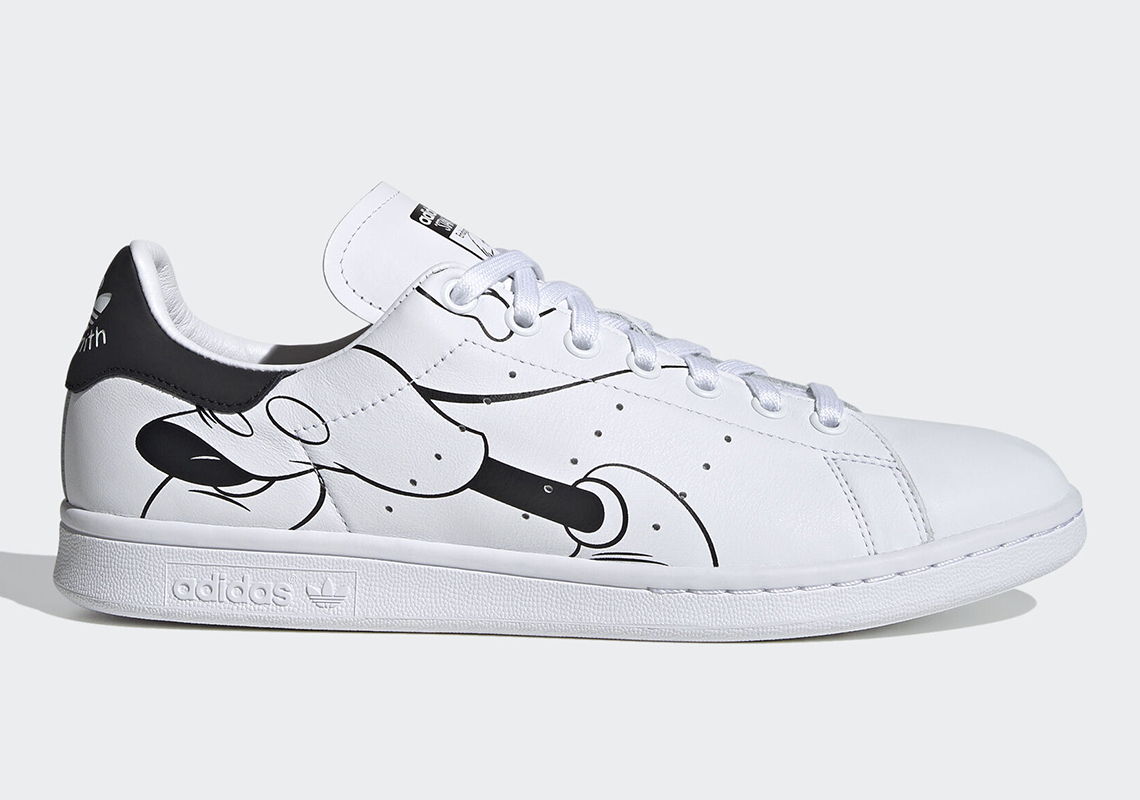 Another new black and white Stan Smith design has half of Mickey Mouse in a running stance. This would work better for those who like cleaner designs that can match any outfit. While you won't see Mickey Mouse's face anywhere on the shoes, you can easily match the sneakers with Mickey Mouse socks to complete the character.
CNY Mickey Mouse Out of Office Superstar sneakers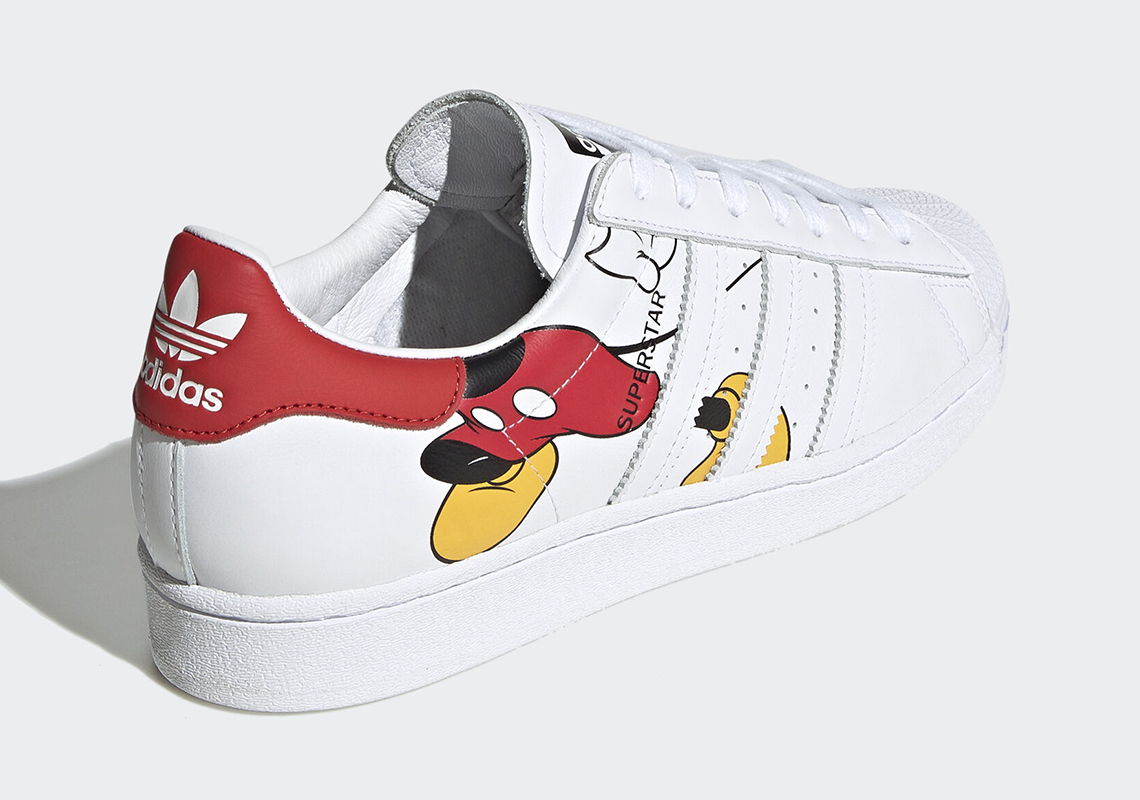 For those who prefer Adidas Superstar shoes, there's one with the same print as the abovementioned Stan Smith design. This one comes with a pop of colour—red and yellow to be exact—and will definitely get your ah-ma's approval on Chinese New Year.
These Adidas Mickey Mouse Sneakers Will Make Your Outfit Pop
If you haven't already got your Chinese New Year outfits planned out, these Mickey Mouse sneakers might help give you some inspo. Check out these modern cheongsams and mahjong accessories as well to impress the uncles and aunties this year! 
Images from Adidas
Also read:
5 Mahjong Clothing & Accessories From $4 For Maximum Huat Over The New Year