Mickey Mouse Shoes & Bags By Gucci
Shoes, bags and other accessories sporting the Mickey Mouse motif are now available on Gucci's website and in its boutiques, just in time for the Year of the Rat.
On top of the Italian brand's iconic Ace sneakers and Princetown slippers, shoulder bags, belt bags and hats are also part of the Gucci Mickey Mouse collection.
Disney x Gucci Rhyton sneaker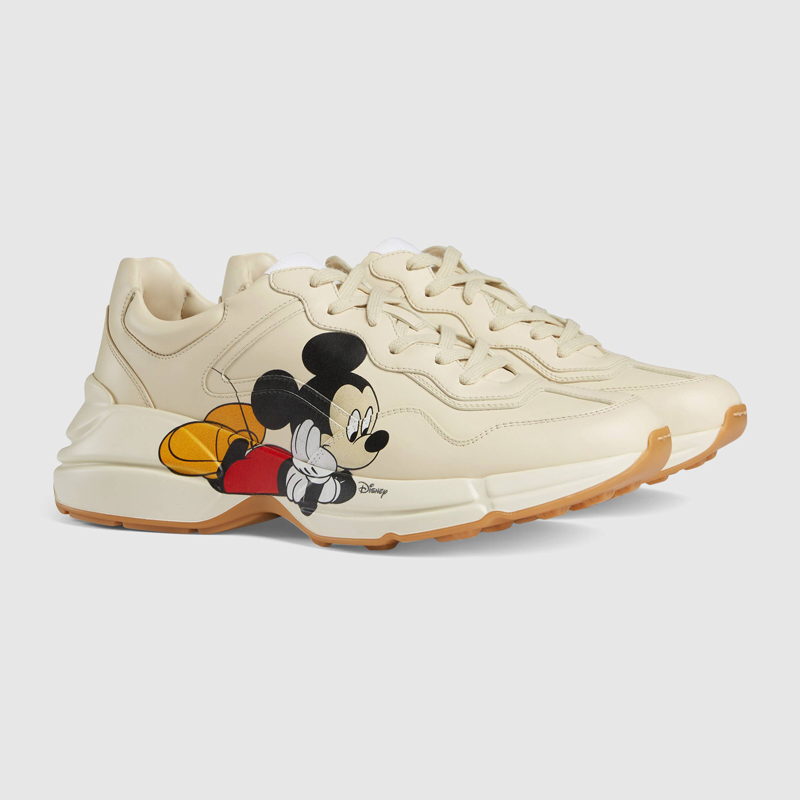 The first design is a cream-coloured Rhyton sneaker, which features Mickey Mouse lying belly-side down with his chinned propped in the palm of his right hand. This minimalist design makes this pair super sleek and wearable, with its thick sole somewhat resembling those of hypebeast chunky shoes. They go for US$890 (~S$1,201.78) a pair.
Disney x Gucci Ace sneakers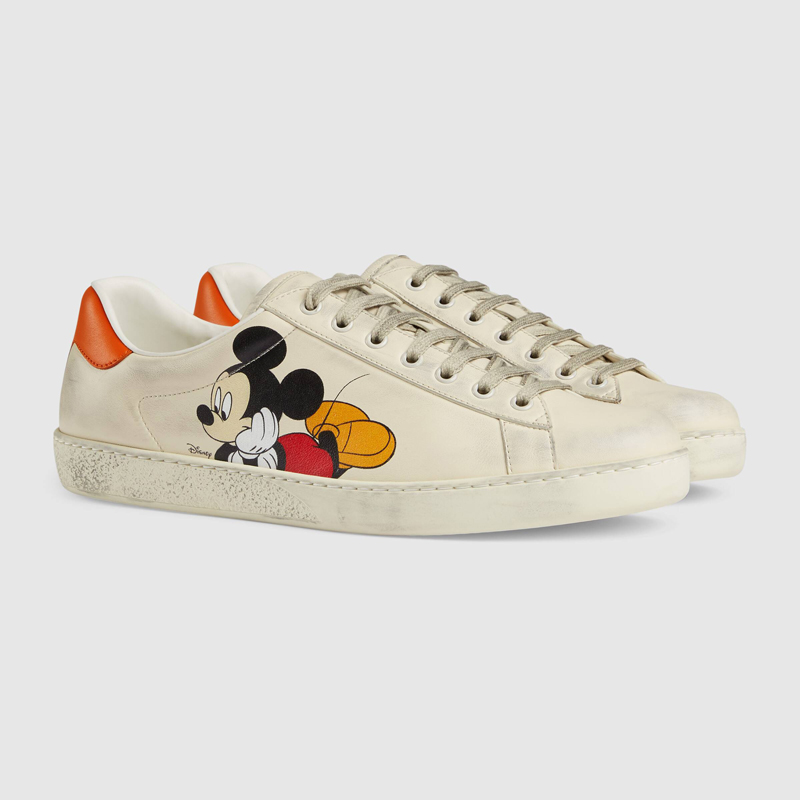 The second sneaker released celebrates the vintage style of Gucci, with its distressed bowling shoe-like design. The same design of Mickey Mouse is printed on the side of the shoe. If your relatives deign to question why you're wearing "worn-out" shoes for the New Year, just remind them this cost US$790 (~S$1,066.61).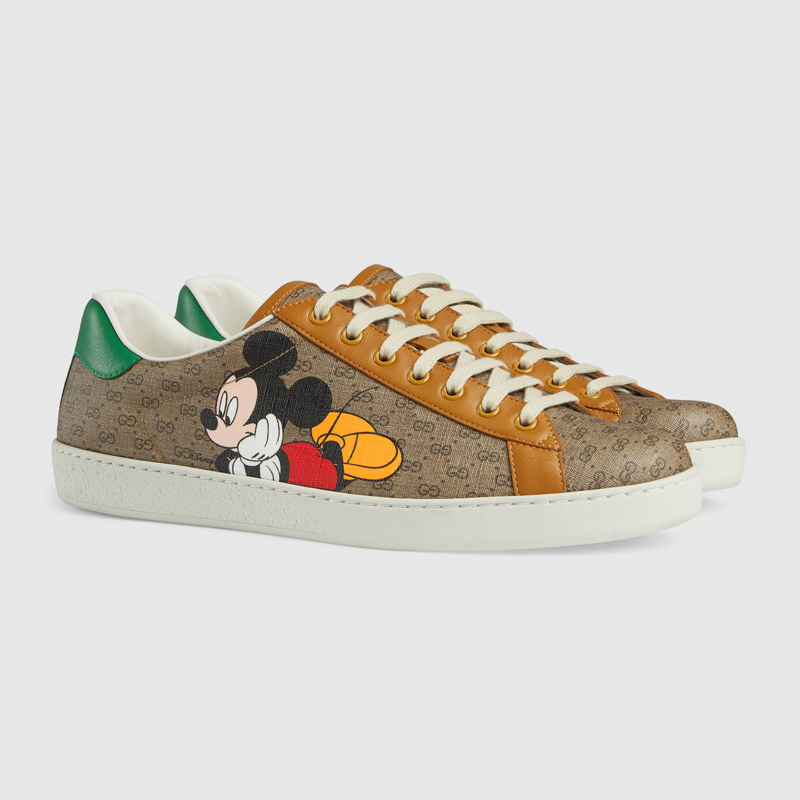 The second Ace sneaker design boasts the trademark Gucci monogram, with Mickey Mouse layered over it. Accented with a green heel collar and two rows of brown eyelets, this pair of sneakers retails at US$670 (~S$904.71). 
Women's GG Disney x Gucci Princetown slipper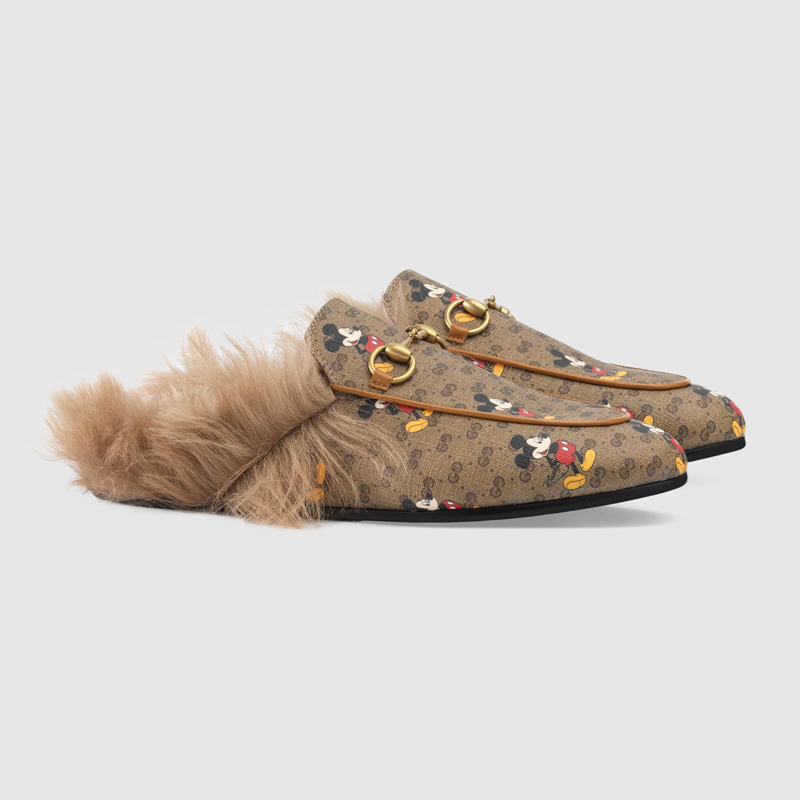 This last pair is an all-ladies exclusive pair. Priced at US$890 (~S$1,201.78), these mules boast the brand's signature horsebit detail on the front and are lined with lambswool. Put these on when opening your house to guests to flex even when indoors. 
Disney x Gucci slides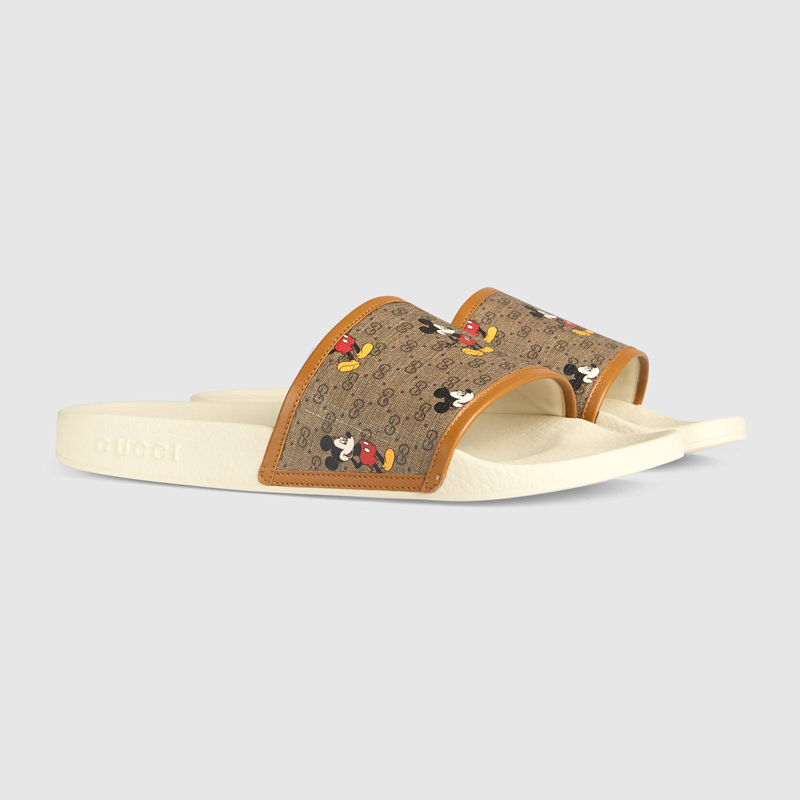 If you prefer an open-toe alternative, slides are available too. The straps of the slides feature the Gucci monogram once again, this time with the beloved character standing with his hands behind his back. This will set you back US$370 (~S$499.62).
Disney x Gucci shoulder, belt & bucket bags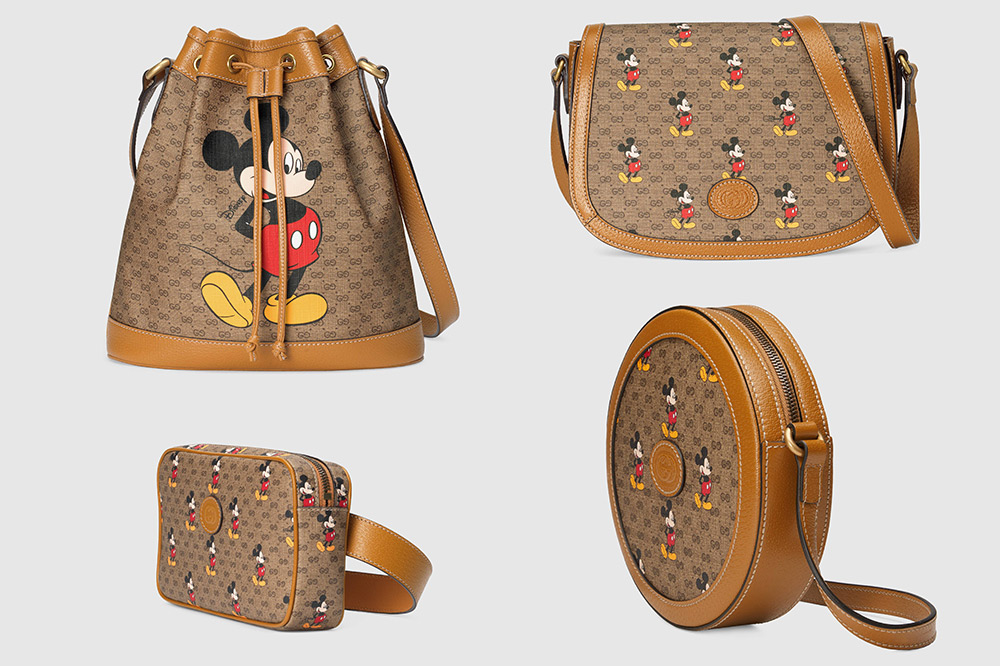 Bags are also part of the collab. These 4 bags are roomy enough for oranges and ang pows without overwhelming the rest of your CNY ensemble. The bucket bag (top left) features a huge print of Mickey on the front and goes for US$1,980 (~S$2,674.05), while the rest feature him in small, repeated motifs. The small shoulder bag (top right), belt bag (bottom left) and round shoulder bag (bottom right) retail at US$2,200 (~S$2,971.17), US$1,150 (~S$1,553.11) and US$1,290 (~S$1,742.18) respectively.
Disney x Gucci GG Marmont shoulder bags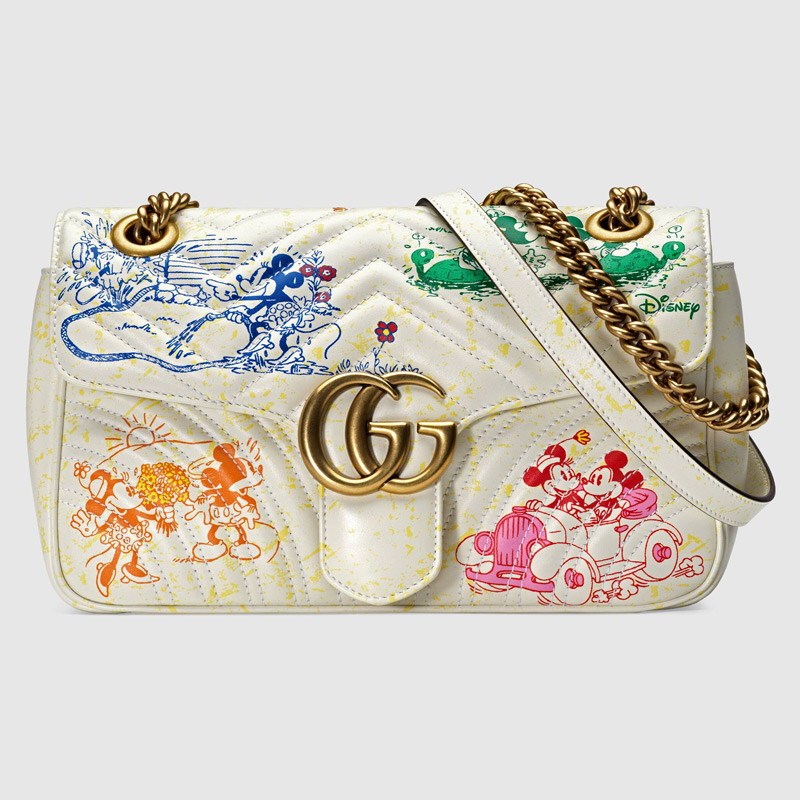 If you truly want to stand out this CNY, opt for the Mormont shoulder bags. These unique bags feature colourful illustrated designs depicting vintage Mickey and Minnie going on different date activities. This bag costs US$2,490 (~S$3,362.82) for the small size and US$2,980 (~S$4,024.58) for the medium size. They are only available online.
Disney x Gucci bucket & baseball hats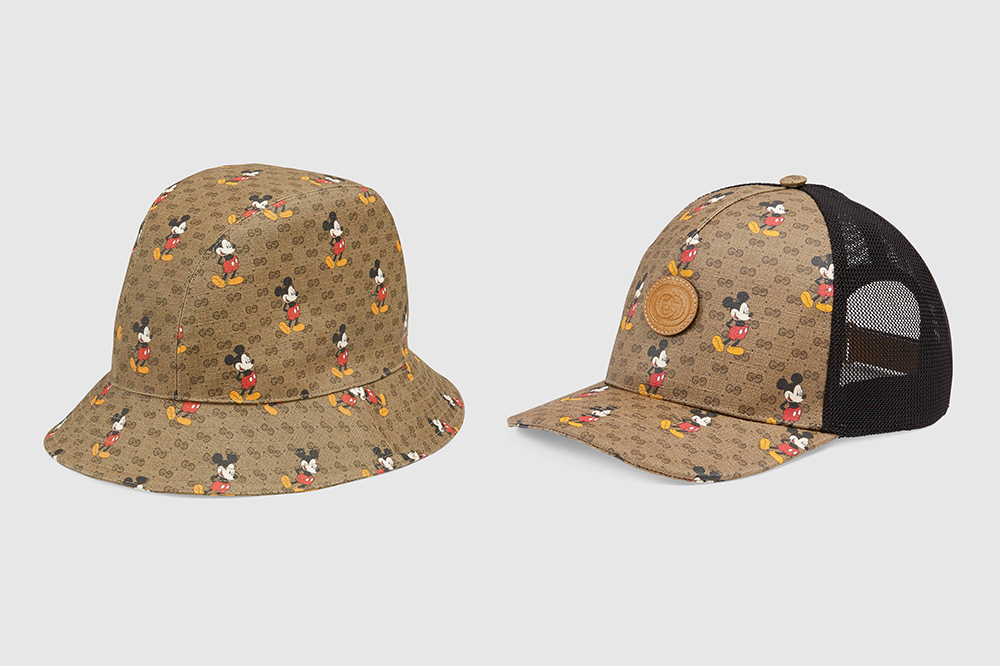 Top off your look with a bucket hat (left) retailing at US$430 (~S$580.73) or a baseball hat (right) retailing at US$390 (~S$526.71).
Welcome The Rat Year With Gucci x Disney Mickey Mouse Shoes
These shoes and accessories—part of the Gucci Mickey Mouse collection—are now available on its website and its boutiques worldwide. Prices range from ~S$499.62 for the slides to ~S$4,024.58 for the medium-sized online-exclusive Marmont shoulder bags.
All images: Source