New Nike Air Force 1 Sneakers
With its signature bulky silhouette and low-cut combination, Nike Air Force 1 sneakers are one of the most coveted models out there. You probably already have an all-white leather pair on permanent rotation. Now you can add a colourful version to the mix as well.
Nike will be releasing Air Force 1 sneakers made of canvas in 3 cheery colourways to welcome the summer season. Two of the sneakers will make their first drop on the Nike U.S website come 16 July 2020, so you may want to take note of the time difference.  
Available in 3 colourways
The most eye-catching of the lot is the Nike Air Force 1 LX Canvas Melon Tint. The canvas body is a soft undertone of orange, and looks like cantaloupe flesh. Lining the shoe are stitches in red, pink, green and blue, giving the sneakers that cheery summer vibe.
Also read:
These Nike Air Max 97 Sakura Sneakers Let You Relive Your Favorite Cherry Blossom Memories
Another fruity addition to the line-up is the Nike Air Force 1 Low Life Lime. The pale yellow shoe has detailed stitches in dark purple, orange and blue. You can pair this with a simple monochrome t-shirt and jeans ensemble to make the sneakers pop, or be the fashionista in your clique and do some major colour blocking by playing around with a blue outfit.
While the official release date of this particular model has not yet been announced, the sneakers are already available on eBay.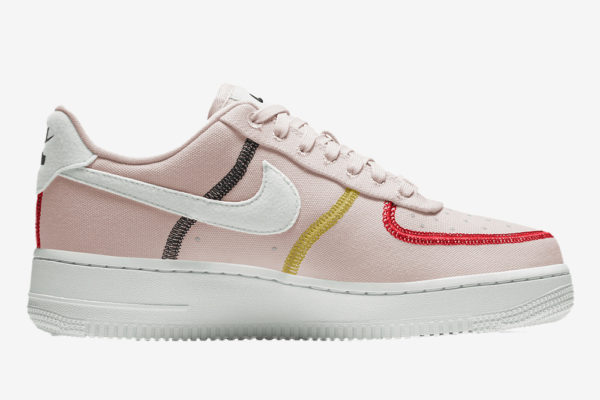 If you're not the type of person to go for flashy sneakers, the Nike Air Force 1 Low WMNS in a muted pink is your best bet. The stitching details are also in dark shades of yellow, red and black for an understated look.
The sneaker is set to retail for US$110 (~S$153.02).
These Nike Sneakers Will Keep You Looking Fresh
The new Nike Air Force 1 sneakers will make great additions to your summer closet. They will be available on the Nike U.S website soon, and hopefully make their way to Singapore shortly after. Wear them out with a Hawaiian print top and tan shorts for peak tropical summer vibes.
Also read:
Valentino x Onitsuka Tiger Sneakers Will Be Launching In SG On 17 July, Sneakerheads Can Mark Your Calendars
All images: Source, Pexels/Asad Photo Maldives