Auntie Anne's Pretzel Socks 
When it comes to snacking, there's always that one store that sells savoury and sweet pretzels. We're talking about Auntie Anne's of course, with their store outlets that we smell before we see.
However, not only do they sell snacks, they also have some wacky apparel up their sleeves. As part of their 26th anniversary this year, Auntie Anne's has dropped their pretzel-themed socks, which will definitely… sweet you off your feet. 
The design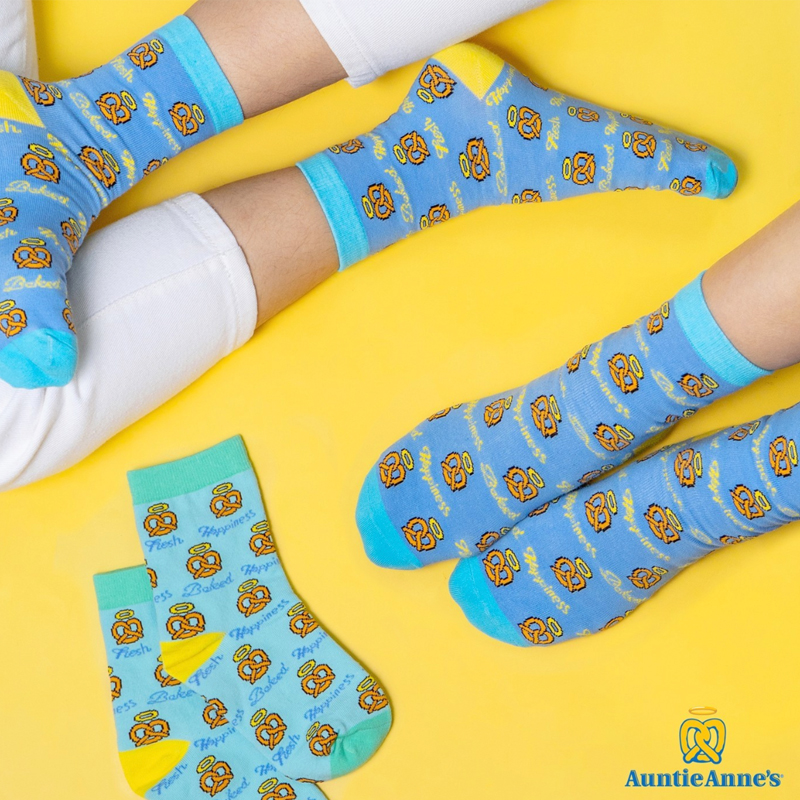 Source
Designed in pretty shades of blue, the socks are decorated with motifs of the Auntie Anne logo – a pretzel with a halo. 
Beneath each pretzel has different words like "happiness", "baked", and "fresh", to describe the brand's pretzels and the emotions you get while eating it. After all, everyone does deserve a good pretzel every once in a while.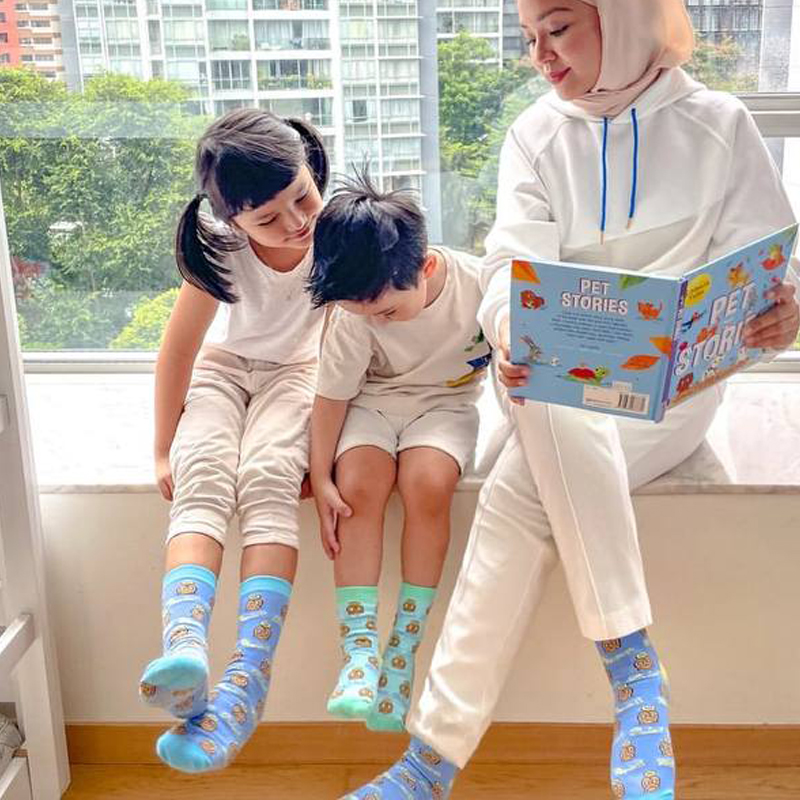 Source
The socks come in two sizes – children and adults, so you can buy these as a gift for Christmas, or for yourself. The kids' sizes come in a lighter shade of blue, while adult sizes have a darker blue. 
For kids' sizes, the socks retail at $6.90, while adult sizes retail at $9.90. If you're gearing up for a family look together, the socks come at a bundle price of $13 for both.
Embrace Your Inner Foodie With These Auntie Anne Pretzel Socks 
Whether you're buying these for your kids or for bae to match with you, rest assured that you'll look deliciously cute. These limited edition socks are available at all outlets, so run, don't walk, to get them now. 
Another way to get these socks is to redeem them with 100 pretzel points. The redemption is available at all outlets except for Jewel Changi Airport. 
Also read:
The Pokémon x Puma Collab Has Designs Like Pikachu & Squirtle For You To Look Your Very Best