Crocs x Diplo Collection 
With trends going in and out of style constantly, it's no doubt that fashion is cyclical in nature. Look no further than Crocs for proof. Crocs were our go-to pair of footwear as a kid until we slowly outgrew them and even started looking at them with disdain. Now, the brand is making its comeback with hypebeast and fashionistas alike. 
Crocs' latest team-up is with American DJ producer Diplo who has made music for artists such as Beyoncé and Justin Bieber. The Crocs x Diplo collection will feature wacky and colourful remixes of the brands' Classic Clogs and Sandals.
Classic Clog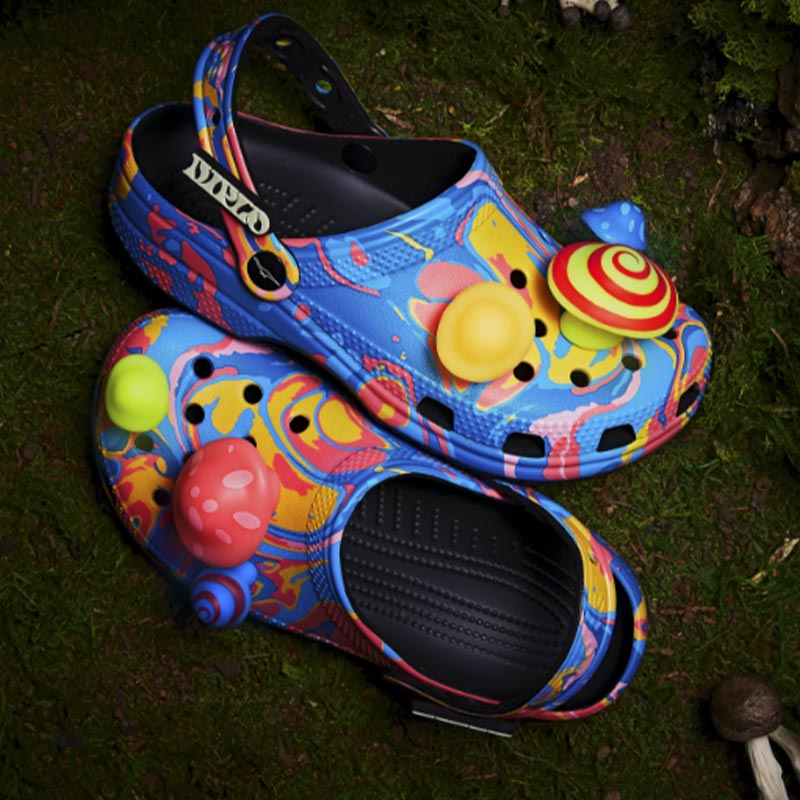 Both designs in the collection are absolutely wild with colourful tie-dye prints that pop. The Classic Clog, a style that was pretty much a badge of honour when we were kids, retains its original silhouette.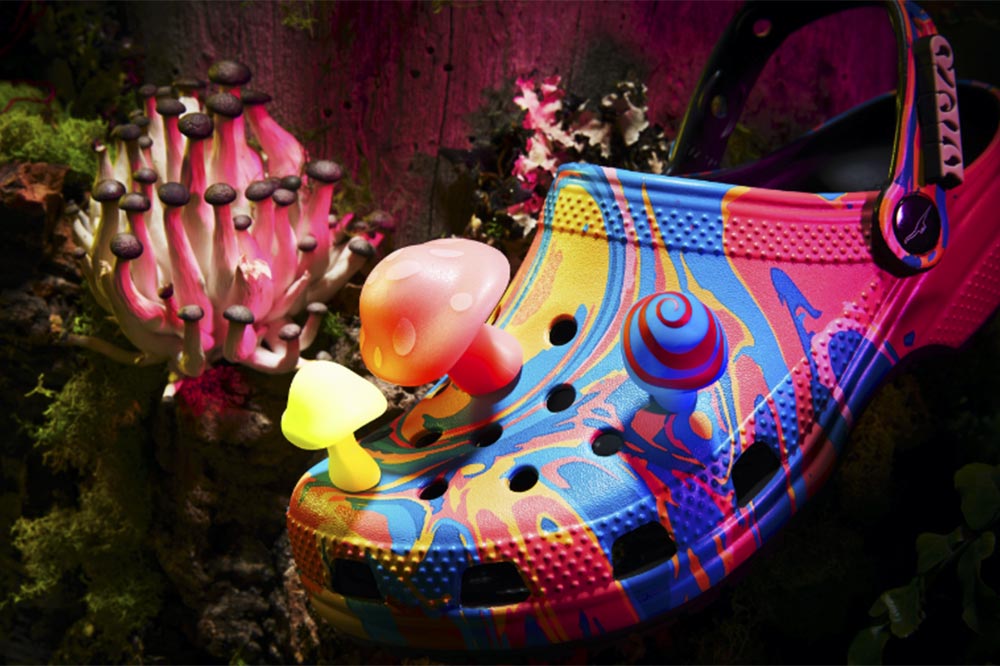 However, what makes the Crocs x Diplo collection truly fun are the mushroom Jibbitz charms that look as if they were growing on the footwear itself. Rest assured though, we're pretty sure they won't cause athlete's foot or any other fungal infection.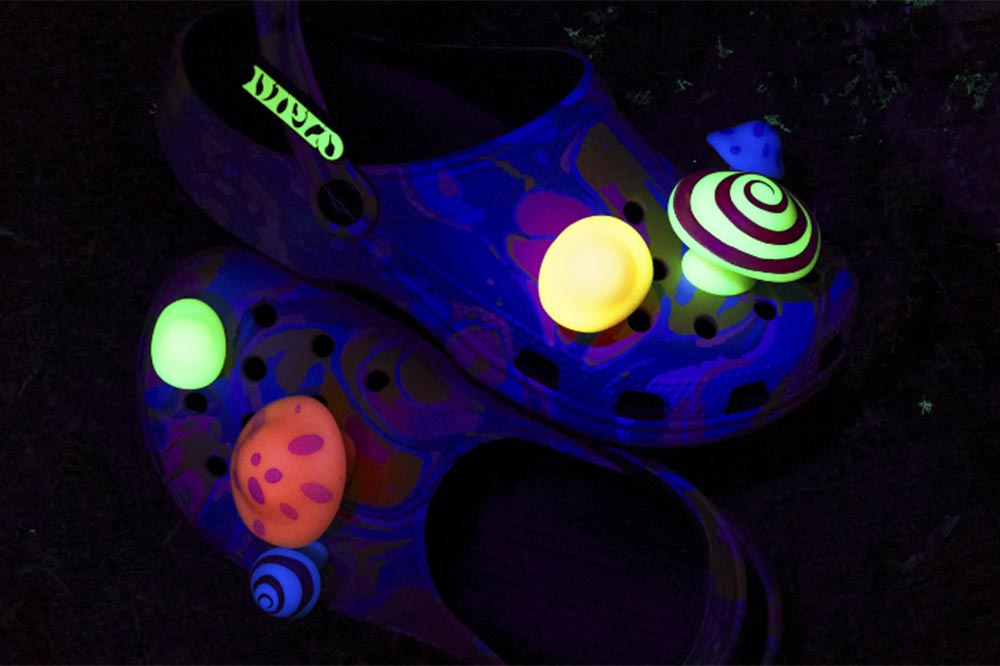 These mushroom Jibbitz charms also glow in the dark, making them the absolute highlight of the collection. People who walk down the street at night with these kicks on will definitely have all eyes on them. 
Also read: 
PUMA x Haribo Collection Has Gummy-Inspired Apparel & Sneakers To Give You A Sugar Kick
Classic Sandal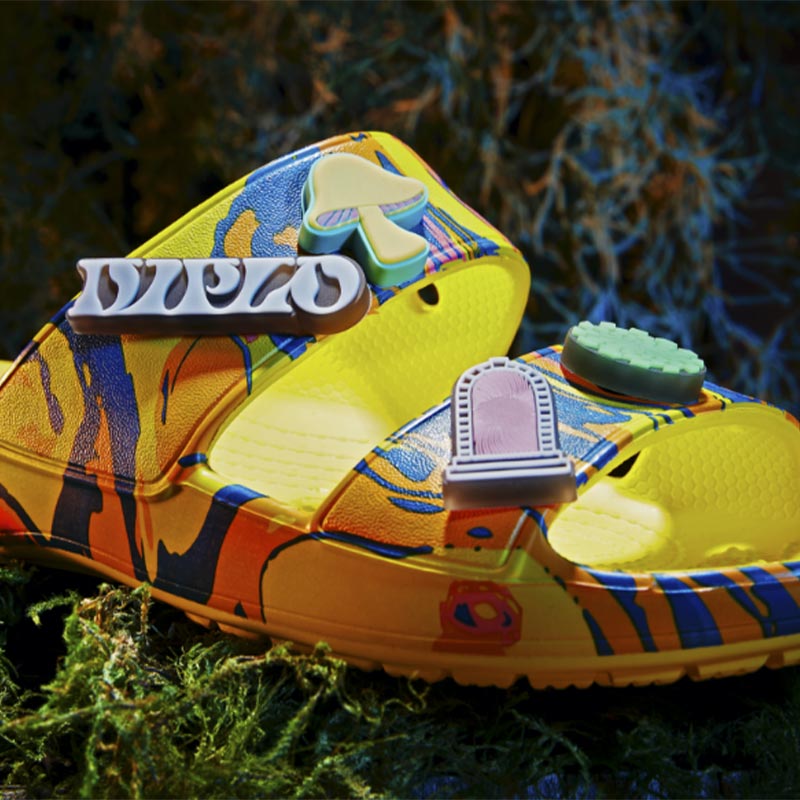 The other model included in the Crocs x Diplo collection is the Classic Sandal. These sandals are Birkenstock-esque with its two-strapped, open-toe design ensuring maximum comfort. With its bright yellow body, we also can't help but be reminded of SpongeBob Squarepants, a fitting comparison given how wacky the collection's tie-dye prints and mushroom theme are.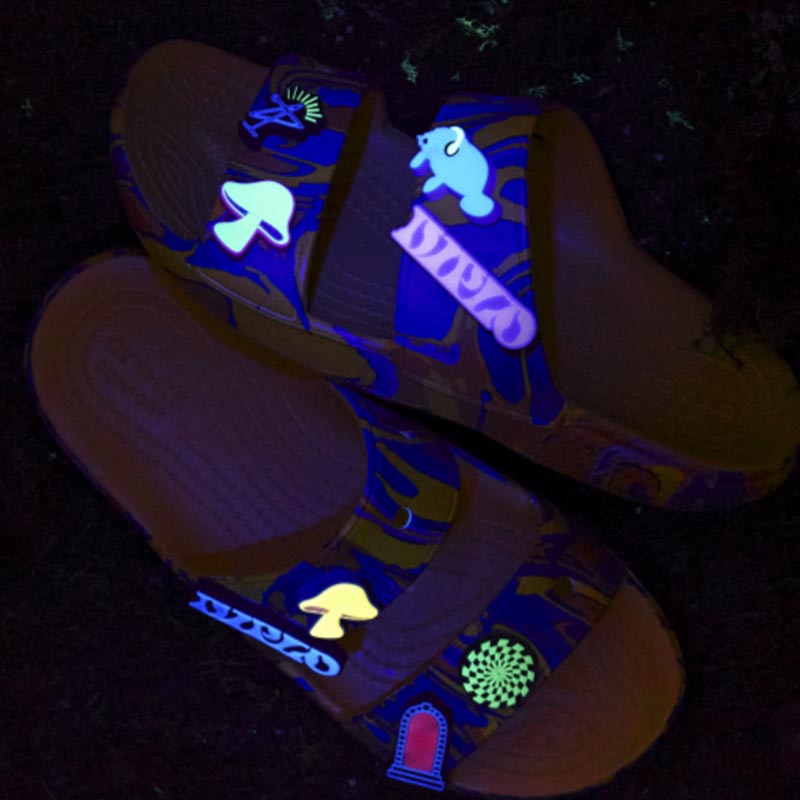 Similar to the Classic Clog, the Crocs x Diplo Classic Sandal also sports glow-in-the-dark sandals. But, these Jibbitz charms boast a variety of designs, including one shaped like a seal, contrary to the mushroom-only charms of the Classic Clog. 
Thanks to their Jibbitz charms and tie-dye colourways, both pairs of footwear will be eye-catching whether you wear them during the daytime or nighttime.
The Crocs x Diplo Collection Is Absolutely Lit
The Crocs x Diplo Classic Clog retails for US$69.99 (~S$92.62) while the Classic Sandal retails for US$49.99 (~S$66.15). For more information, visit the Crocs website. Unfortunately, the collection will only be available in the U.S. and Canada. Let's hope that similarly attention-grabbing kicks from the brand will find its way to Singapore eventually. 
In the meantime, those interested in celebrity and fashion brand team-ups can head down to ION Orchard to check out if EXO's Kai x Gucci collection is still up for grabs. 
All images courtesy of Crocs. 
Also read: 
The Kai x Gucci Collection Is Landing In Singapore On 17 April 2021 & It's Bear-y Cute