Balenciaga Sneaker Handbags
When it comes to matching your accessories with your shoes, it can be quite a struggle to find the perfect match. Enter Balenciaga's sneaker handbags; the unique combination of both we never knew we needed. With these bags, you can take streetwear style to the next level.
Top handle bags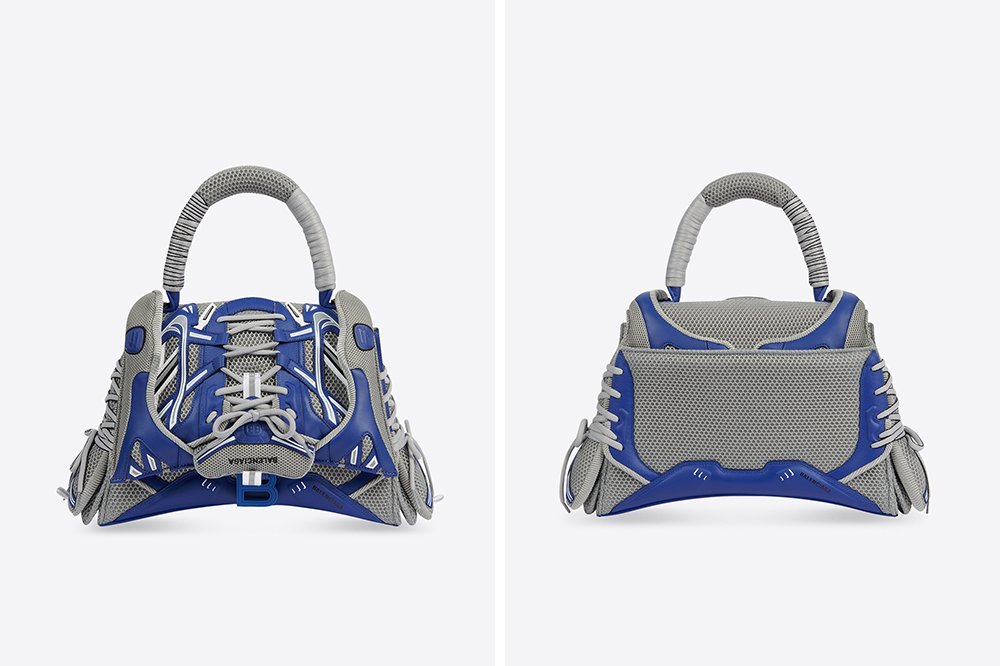 The Sneakerhead Small Top Handle Bag comes in a palette of grey and blue shades. It looks just like one of Balenciaga's sneakers—deconstructed and stitched back together to become a handbag. At the front, Balenciaga's iconic B logo in blue is fixed where the studded magnet closure is.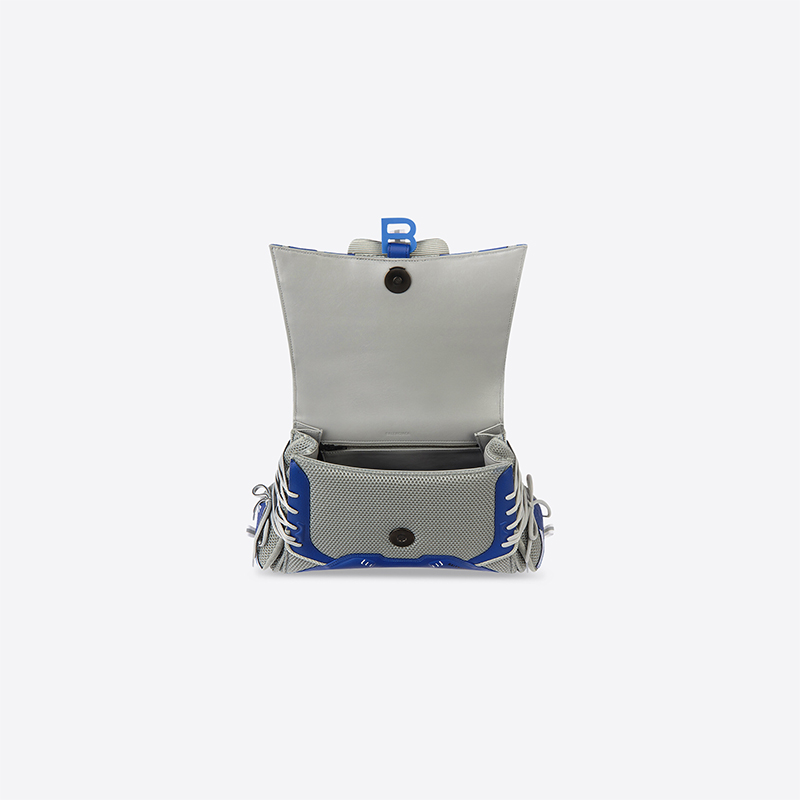 While the exterior of the handbag closely resembles the fabric of running shoes, its interior is lined with fake leather for a smooth finish. Nothing screams more "hypebeast" than this, paired with a bucket hat and oversized graphic tees.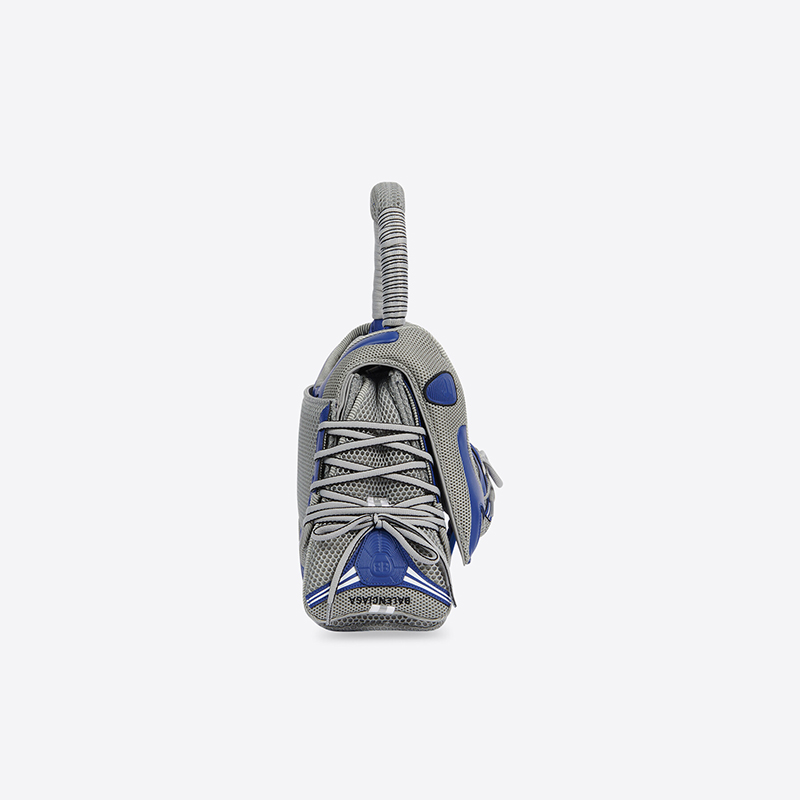 The shoelaces come in on the sides of the handbag, neatly going around the edges to form a ribbon. Now you'll have an additional pair of shoes to lace up if these ever come undone while you're out. 
The Sneakerhead Small Top Handle Bag is retailing at USD$2,150 (~SGD$2,863).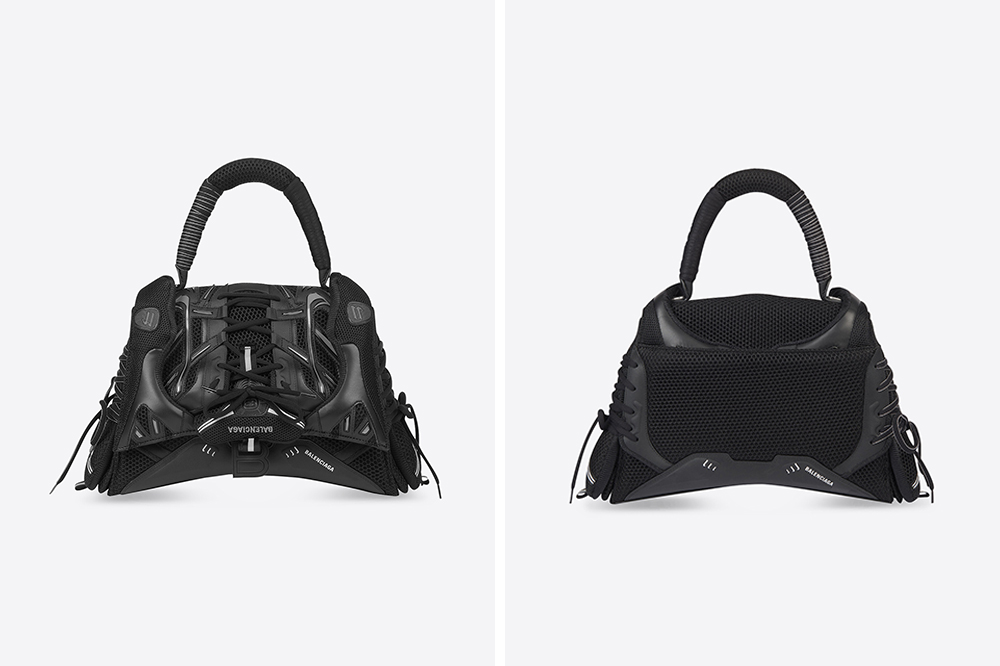 If you're looking for a bigger handbag to store more than just your wallet and keys, the Medium Top Handle Bag in black is for you. Just like the blue and grey handbag, the top handle enhances a chic and stylish look.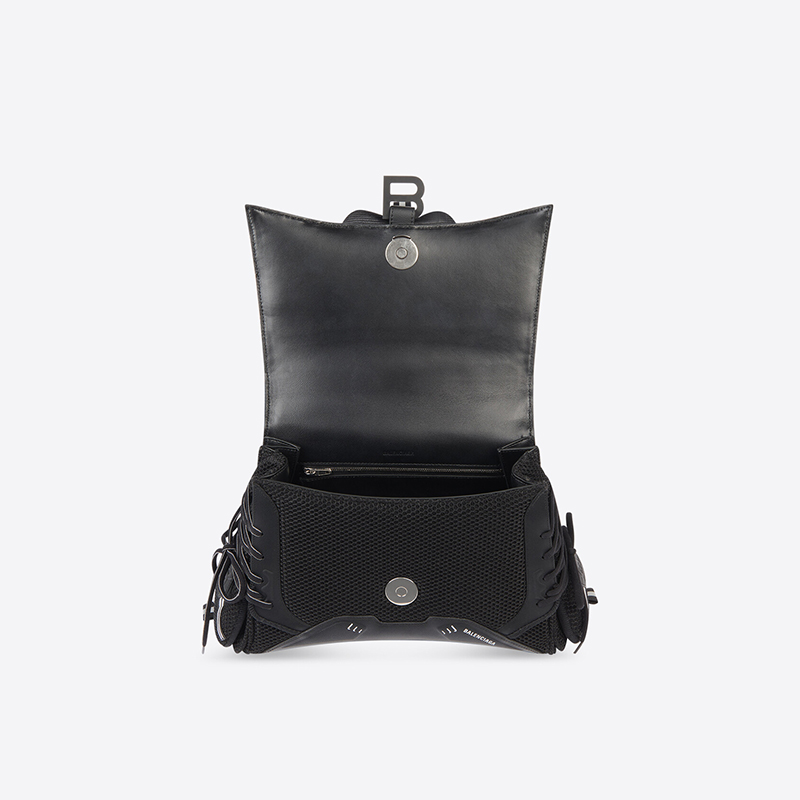 The curvilinear base of the handbag allows it to stand up on its own while you rummage through the contents of your bag. Whether it's to find that lip gloss you've misplaced or your EZ-link card to board the bus, its spacious interior will be convenient while on the go.
The Medium Top Handle Bag is retailing at USD$2,290 (~SGD $3,049).
Also read:
This Louis Vuitton Bag For Your AirPods Pro Lets You Flex Twice As Hard
Phone holder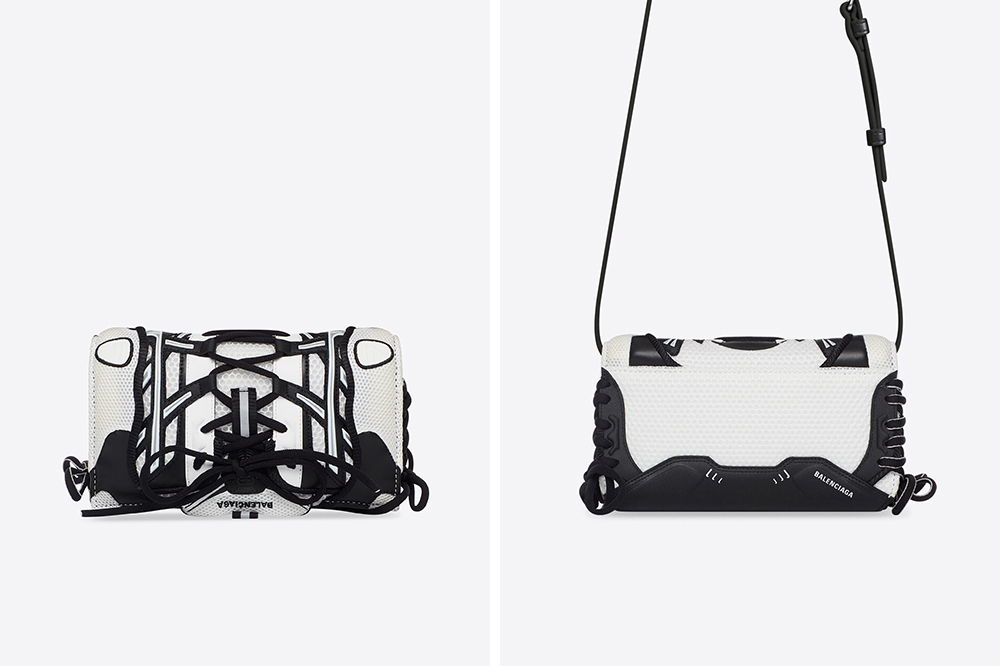 Much like the Louis Vuitton AirPods Pro bag, tiny handbags meant for 1 item only have also been in trend amongst high fashion brands. This monochrome sneaker phone holder is perfect for minimalists. It's easy to match with any outfit, while conveniently keeping your hands free when you're out shopping.
The Sneakerhead Phone Holder is retailing at USD$950 (~SGD$1,265).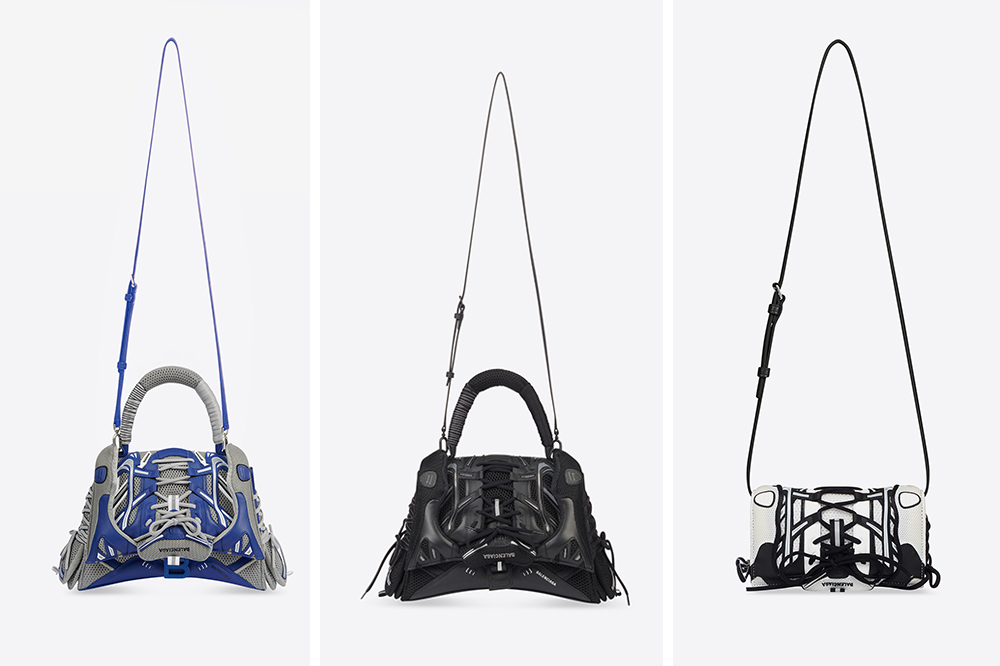 Whether it's handbags or the phone holder, all the pieces in this Balenciaga sneakerhead collection come with an adjustable strap to carry as a cross-body. For the handbags, the straps are also removable if you prefer to carry them by its top handle.
These Balenciaga Sneaker Handbags Are For Hypebaes & Sneakerheads Alike
All of the items in this Sneakerhead handbag collection can be purchased on Balenciaga's online store. Though we're not sure if buying a pair of sneakers and reconstructing them into bags by yourself is a cheaper alternative, these accessories are a great finishing touch to any streetwear #OOTD. As the handbags are selling fast, hypebaes and sneakerheads should cop them asap.
All images courtesy of Balenciaga.
Also read:
These Bags And Pouches Are Shaped Like Tofu, Bread & Onigiri So You Can Wear What You Eat