Balenciaga Hello Kitty Phone Holders And Handle Bags
Balenciaga has launched Hello Kitty phone holders as well as XXS Top Handle Bag designs. In lieu of the raging Australian bushfires, it has also released 2 charity apparel designs with a cute koala on them. 
Balenciaga Hello Kitty Phone Holders
The Balenciaga x Hello Kitty collaboration first caught our eyes last year during Paris Fashion Week. Men strutted down Balenciaga's blue runway, carrying bowler bags with Hello Kitty's face on them. Now, similar designs are available as phone holders and handle bags on Balenciaga's online store.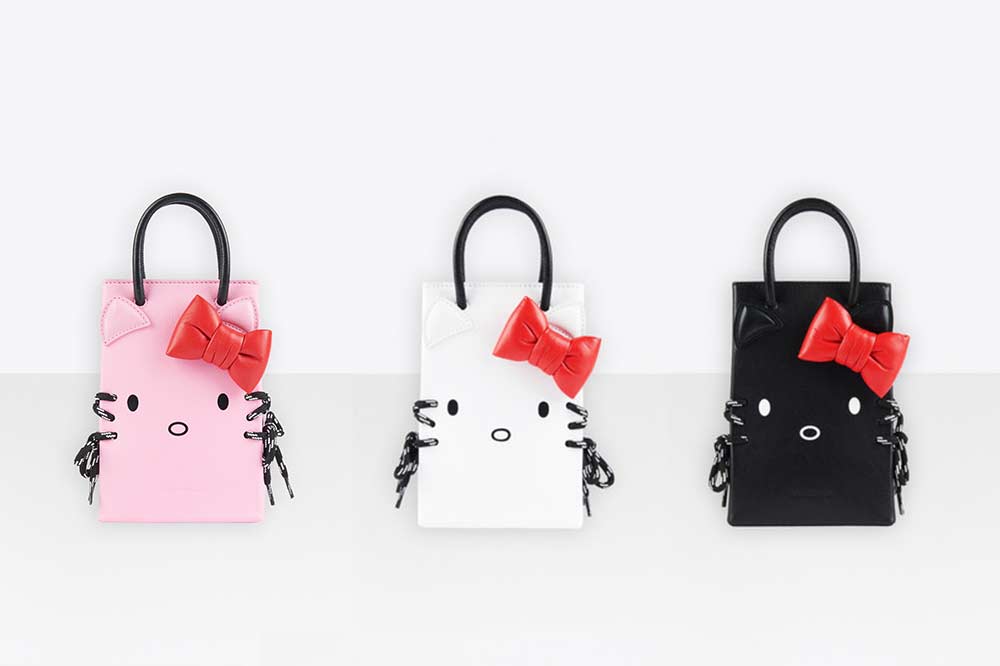 For the phone holders, there are 3 colours to choose from: pink, white and black. They retail for S$1,390 each because it's Balenciaga. Fortunately, the premium you are paying for comes in the form of calfskin and lambskin leather crafted in Italy. For some of you, the case will exceed your phone in value.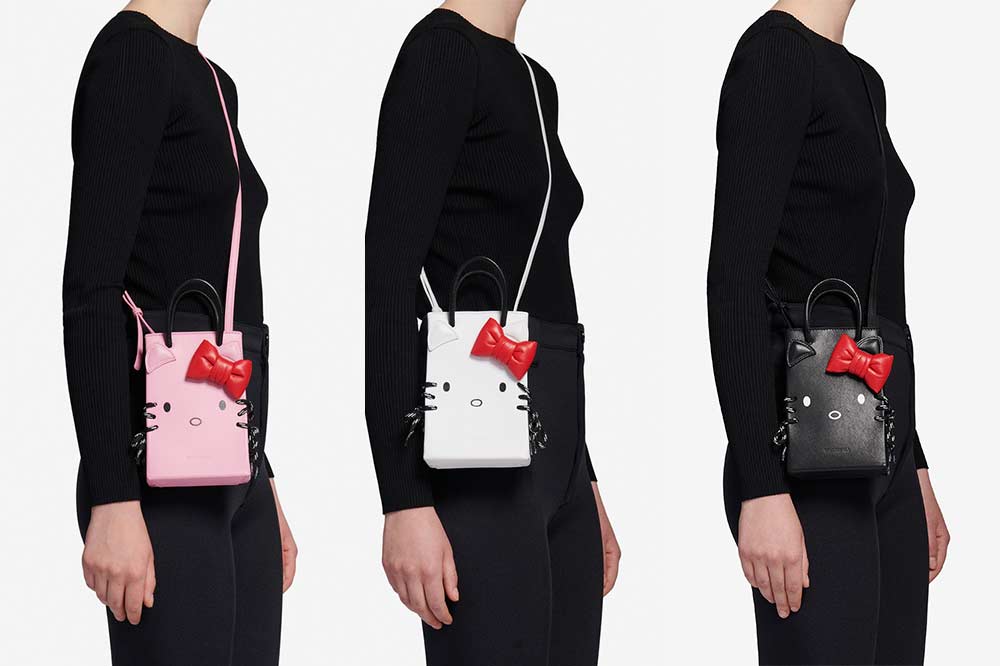 Standing at 24.5cm tall, the rectangular-shaped bag will store much more than your phone. Your wallet and keys will go in comfortably and so will all the red packets you will be collecting this Chinese New Year. 
Also read:
Balenciaga Hello Kitty XXS Top Handle Bags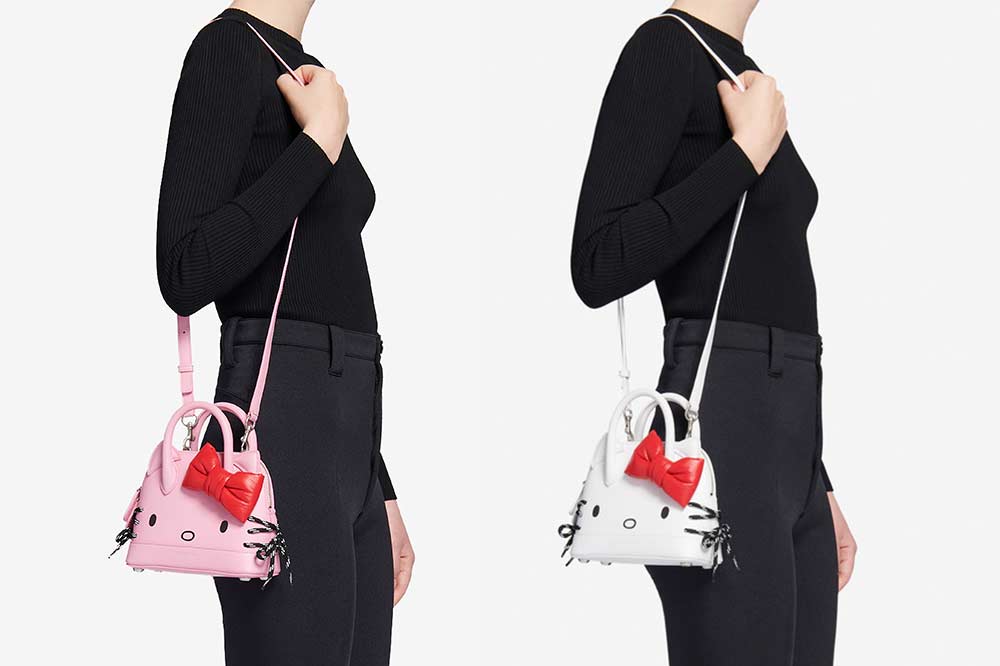 If you prefer a more traditional handbag shape, check out the Hello Kitty XXS Top Handle Bags instead. They come in white and pink, with a sturdy bottom panel and brass fixtures on their base.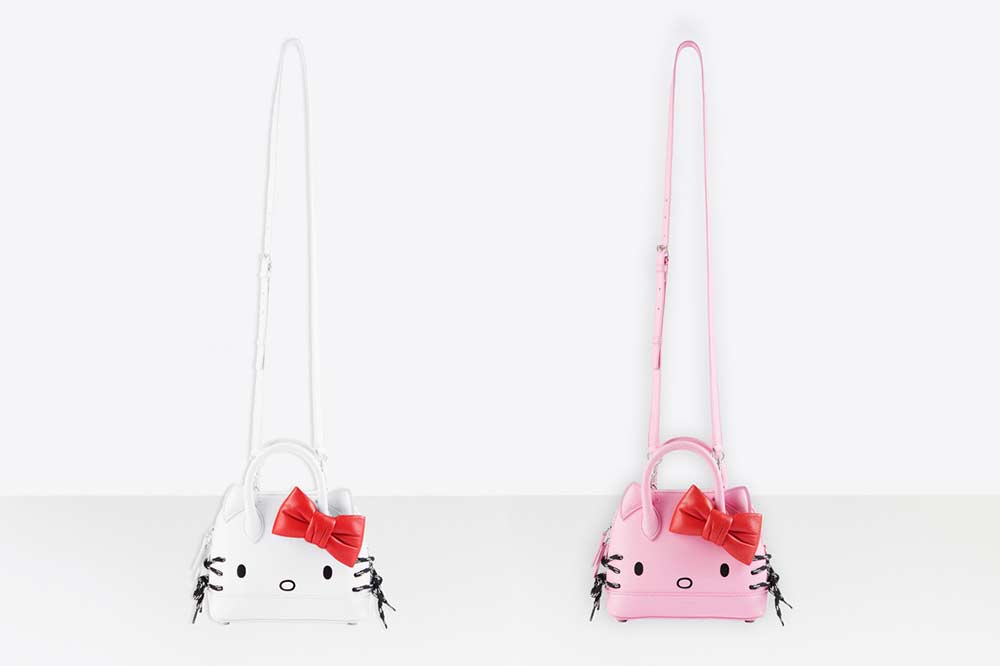 These bags will set you back S$2,190. They are already sold out but you can preorder the items at Balenciaga's online or retail stores. 
Balenciaga charity koala apparel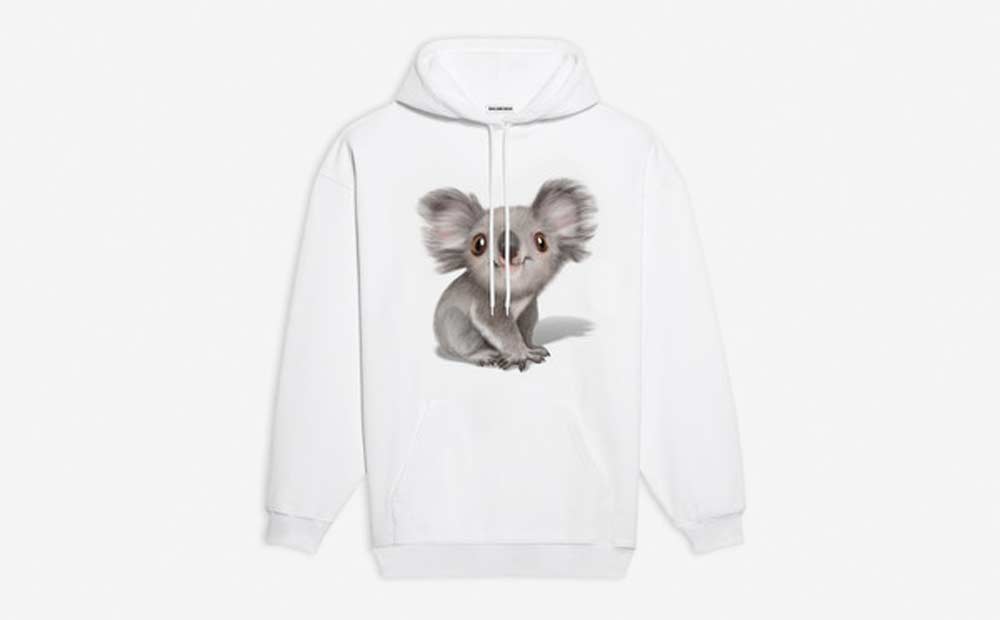 You would know by now that Australia's bushfires are currently raging and have destroyed an estimated millions of wildlife. To do their part, Balenciaga and its holding company Kering have launched an exclusive koala hoodie and t-shirt.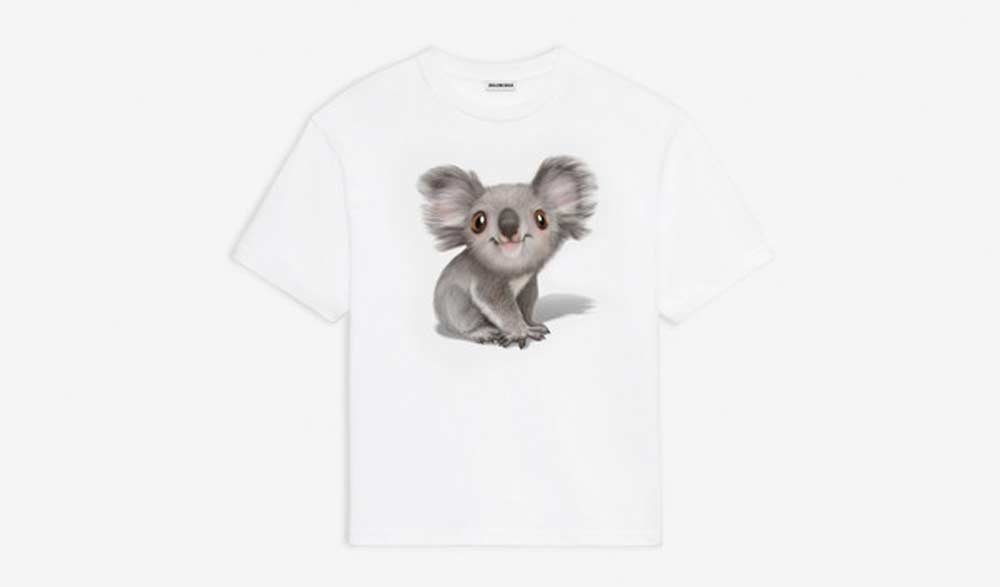 According to Balenciaga's website, "100% of the proceeds from the sale of these pieces will be donated to the most appropriate local conservation organization selected by the Kering Group and Balenciaga sustainability experts."  
The designs were launched on their site on Monday, 13 January 2020. You can pre-order the hoodie at S$1,090 and the t-shirt at S$625 but they will only be shipped by 30 March 2020. So unfortunately, this cannot be your CNY look. 
Still, these designs will help you to feel good while feeling hype as you support the charities that are trying to salvage the damage caused by Australia's wildfires. 
Balenciaga Hello Kitty Phone Holders, Handle Bags And Koala Apparel
Vetements designer Demna Gvasalia took over as the creative director of Balenciaga in 2015. The internet loved the Georgian designer's wacky fashion ideas and meme culture helped propel him to greater fame. 
Looks like Gvasalia understands how to leverage the power of 'kawaii' with these adorable phone holders, handle bags and koala apparel. We can't seem to get enough of them!  
Also read:
Koala-Themed Dildo Raising Funds For Bushfire Relief Efforts Lets You Do Your Part For Australia Too
All images: Source