Balenciaga Hello Kitty Handbags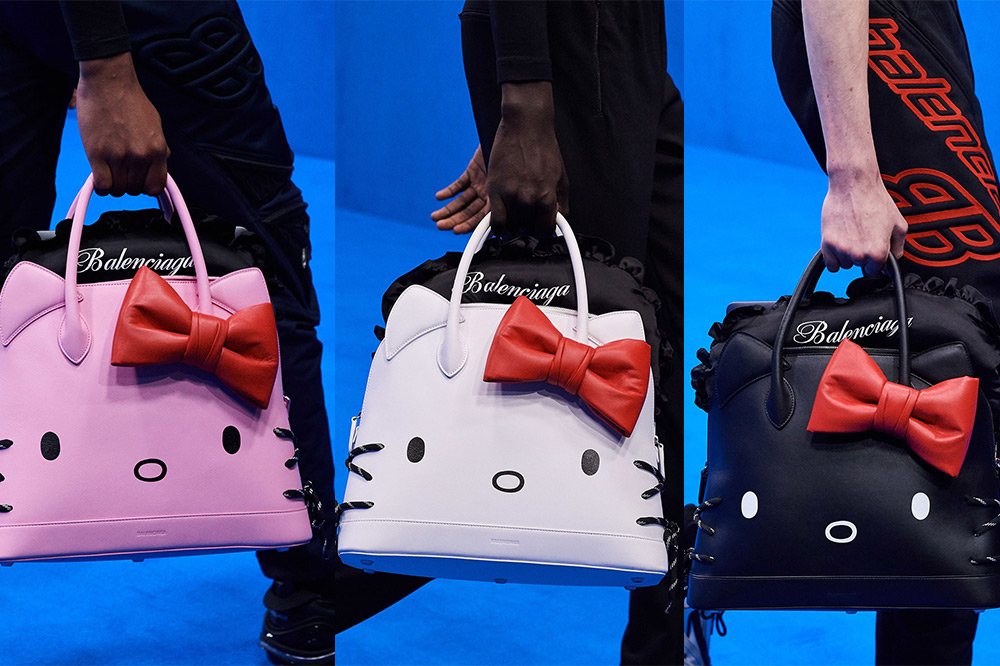 Source
Balenciaga has launched Hello Kitty handbags for men, available in pink, white and black. The front side of the bag is the face of Hello Kitty. It is, of course, complemented by the character's iconic red bow.
Balenciaga SS20 collection for men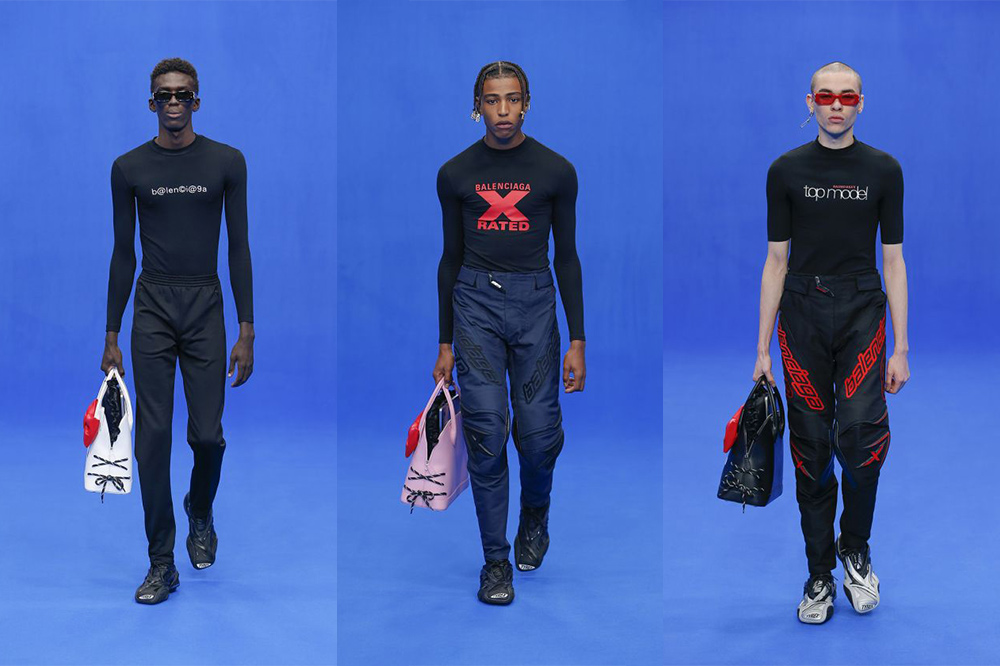 Source
The handbags first appeared on the runway of Paris Fashion Week spring/summer 2020 earlier this week.
Demna Gvasalia released yet another Balenciaga collection full of androgynous looks. Male models wore bodycon tops and carried cutesy bags commonly associated with more feminine elements of fashion. These were then contrasted with Tyrex sneakers (a pair of sneakers also launched this season) and biker pants to bring out a more masculine vibe.
Also read:
IKEA Plastic Bag Nails Runway With S$2386 Balenciaga Tote—But Internet Hacks Still Win
Balenciaga SS20 collection for women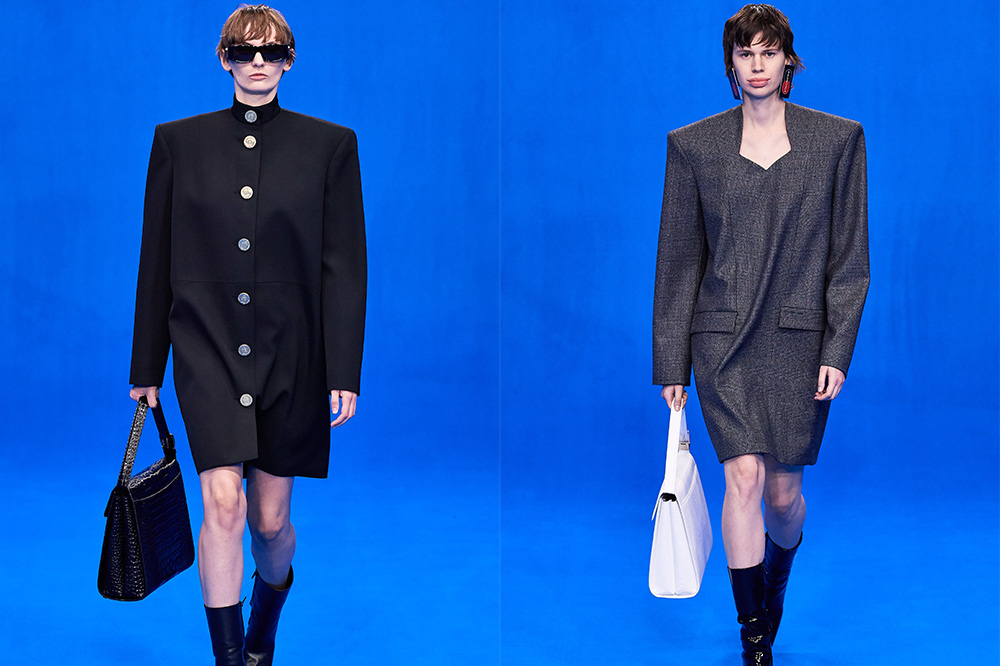 Source
Padded shoulders and oversized fits are characteristic elements of Balenciaga's designs. The dresses worn by the models above resemble an oversized men's blazer and are accented by bold pockets or buttons.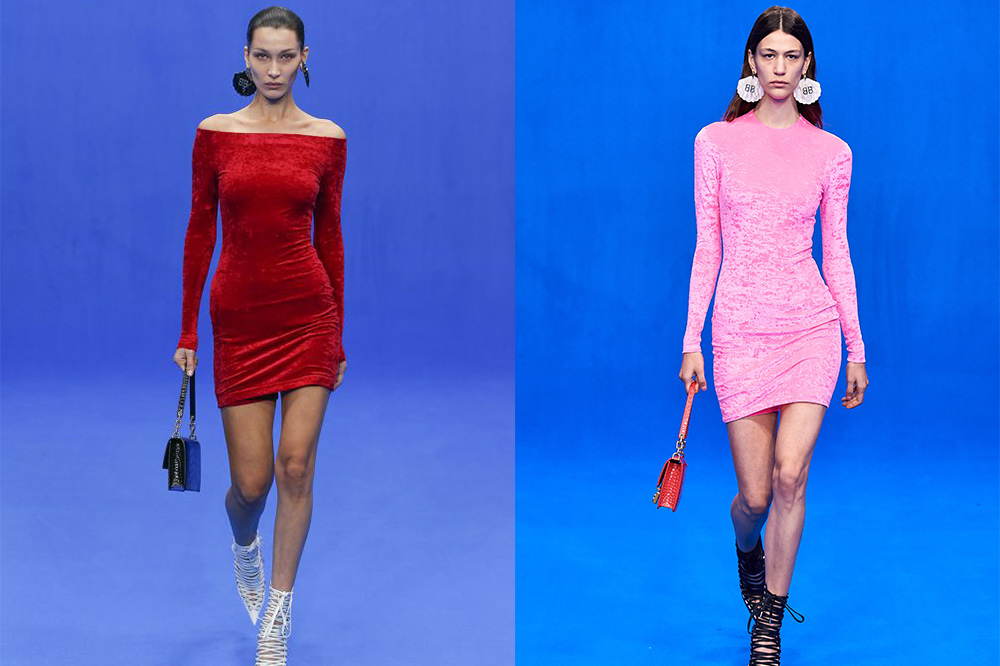 Source
Wearable items like this gorgeous red off-shoulder and pink dress were also featured in the collection.
As worn by top model Bella Hadid, the red velvet dress hugs every curve of the body and shows off the collar bone. The black leather purse further elevates the elegance of the look. You could pull this look off for various functions and perhaps even during Chinese New Year. Paired with intricate laced heels, these two outfits are lessons in how to make contradicting pieces work together.
Balenciaga Hello Kitty Handbags
Balenciaga has wowed us once again with its SS20 Collection. Items like the Hello Kitty handbag for men encompass the fun and glamour of fashion. You can check out the entire collection on the brand's website.
Also read:
Reebok's Hello Kitty & Gudetama Sneakers Just Launched In Japan