Reebok's Hello Kitty & Gudetama Sneakers
Gather around, Sanrio fans. Reebok Japan is dropping two new pairs of sneakers today to celebrate two of its most kawaii characters: Hello Kitty and Gudetama.
Let's take a closer look at these adorable chunky trainers.
Reebok x Hello Kitty Instapump Fury OG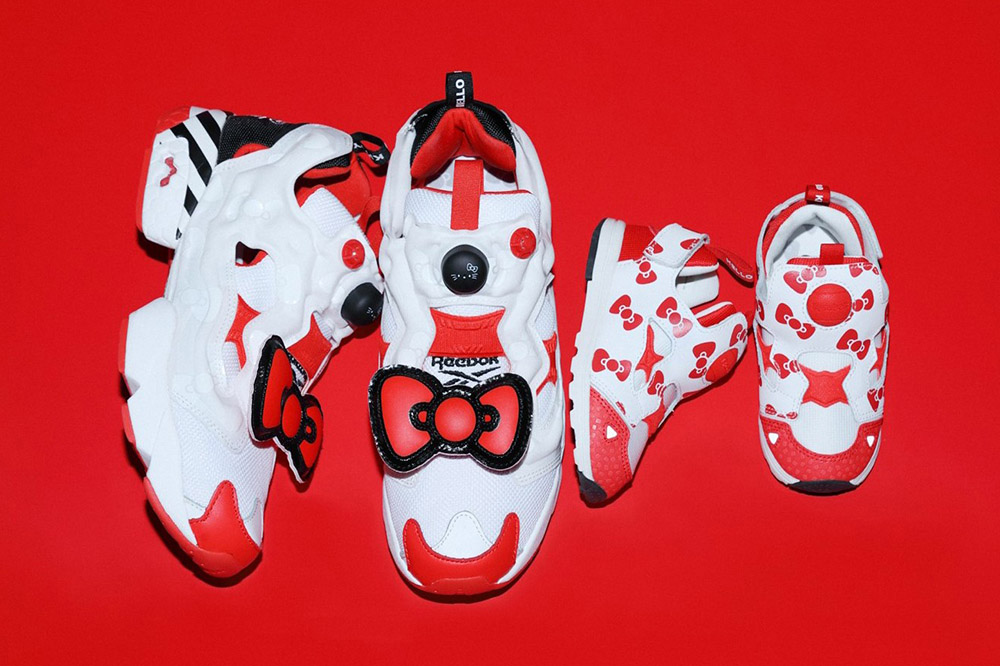 Adults' on the left, kids' on the right
Available in both adult and children's versions, Reebok has given its trendy Instapump Fury OG design the red and white treatment. The first thing that jumps out at you is Hello Kitty's classic red bow, placed front and centre on the adult's version.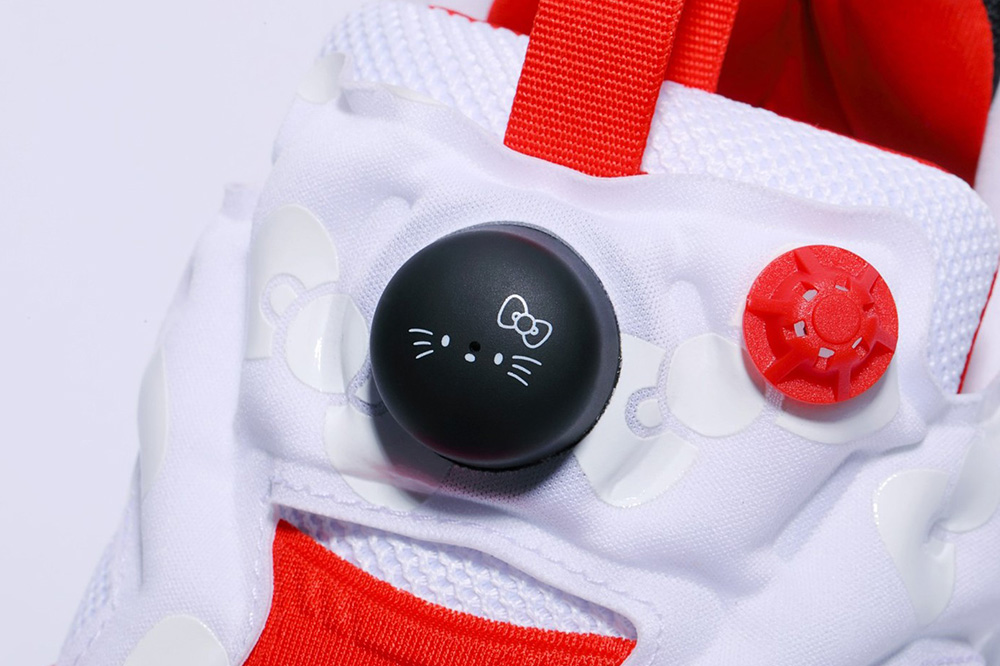 Using an air chamber technology, these laceless sneakers have a black button on the shoe's tongue that lets you adjust your fit. Perfect for those who are too lazy to tie up their laces.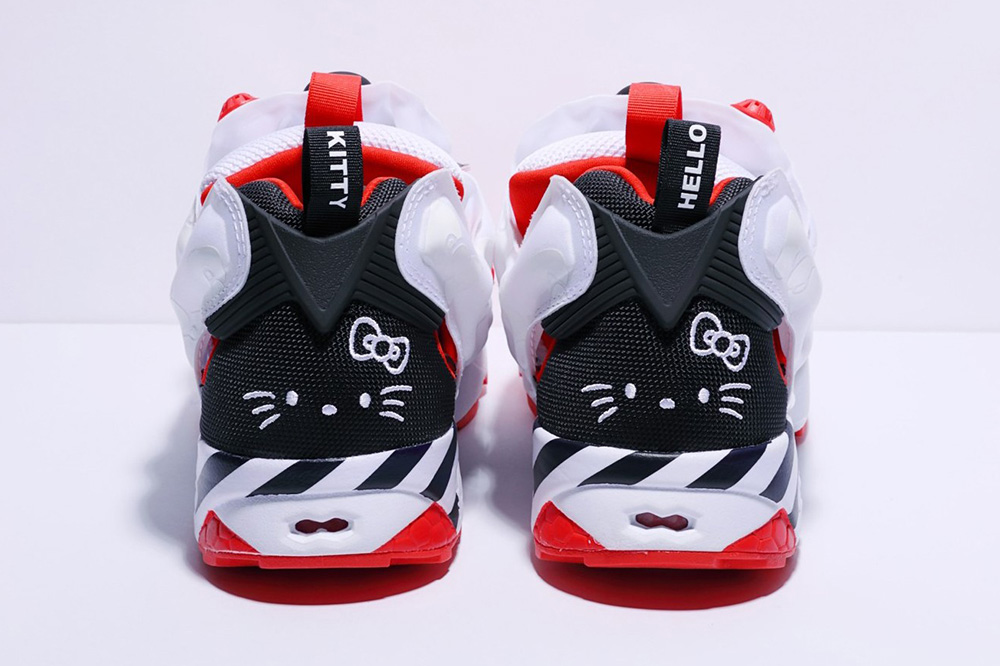 On the back of these kicks, you'll spot Hello Kitty's face on a black mesh material. If you're looking to give your next National Day outfit a stylish spin, you can wear these out for a cute touch of patriotism too.
Also read:
The First EZ-Link Vending Machine Has Hello Kitty EZ-Charms And Pusheen Cards For All Feline Fans
Reebok x Gudetama Instapump Fury OG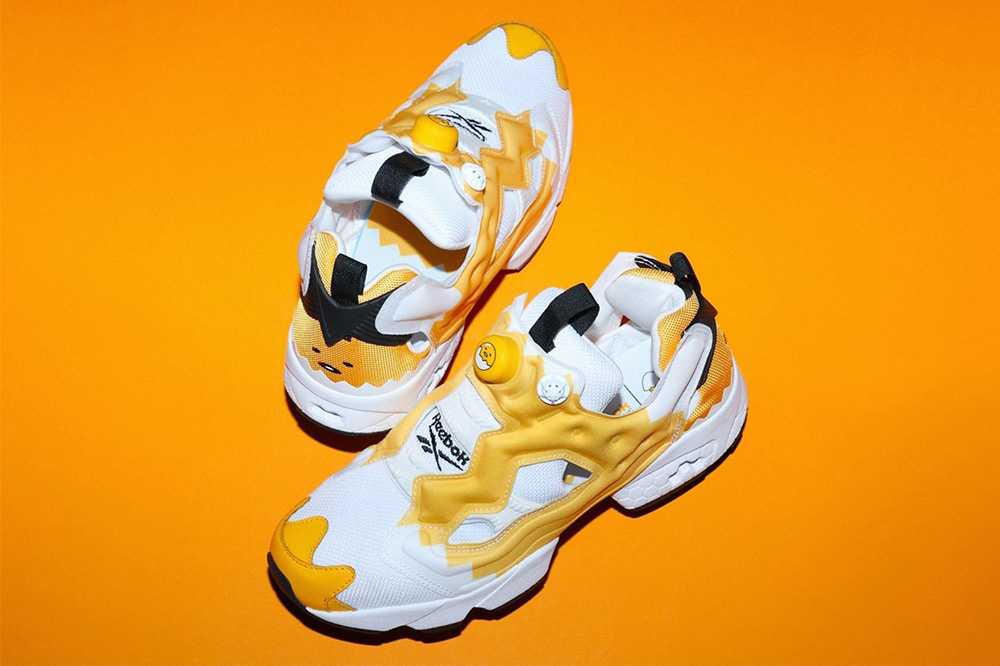 More of a Gudetama maniac? Reebok has you covered, too. A cultural phenomenon known as the "lazy egg", Reebok has splashed Gudetama's yellow shade on the same Instapump Fury OG design. There's a splotch of yellow on the tips of the shoes for an added yolk effect.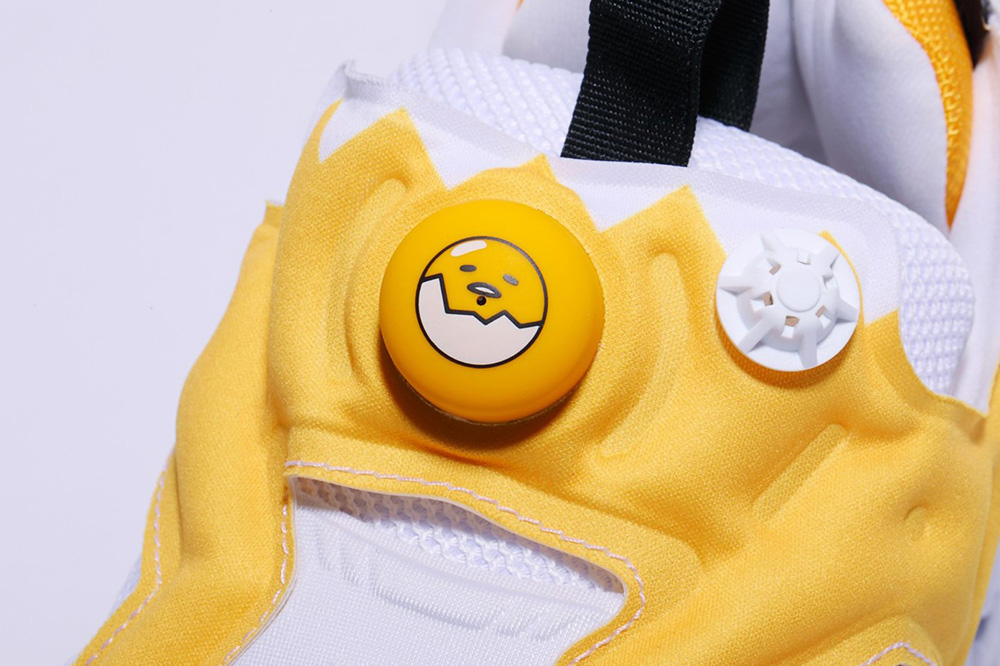 Just like the Hello Kitty design, these shoes come with a yellow pump button to help alter your fit. We can't get enough of Gudetama's lethargic expression as it sits in its cracked eggshell.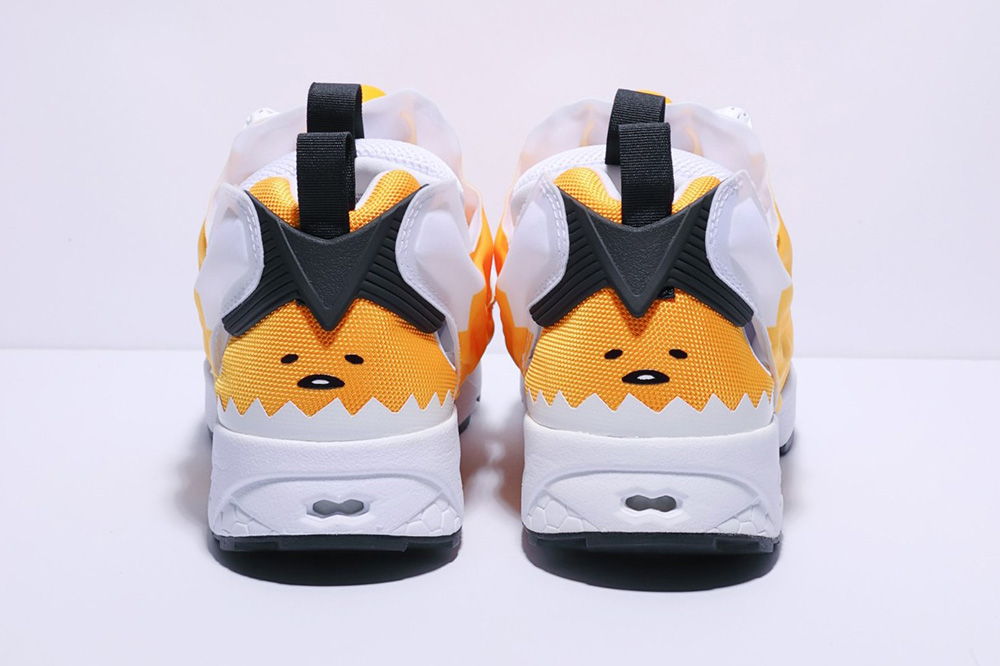 The back of the shoes also features Gudetama's sleepy face against a yellow background. The cracked shell pattern just below it is also an interesting detail in this Instapump Fury OG design.
Reebok's Hello Kitty & Gudetama Sneakers
The Reebok x Hello Kitty and Gudetama sneakers will be released in Japan on 23 September 2019. The brand has yet to set a global launch date. Watch this space for news on a local drop.
Images: Source
Also read:
New Hello Kitty x Herschel Supply Co. Collection Includes Backpacks, Duffel Bags And More