Beauty Launches in Aug 2019
As summer arrives in the northern hemisphere, beauty brands are starting to roll out vivid colours housed in chic packaging. This August, makeup palettes take centre stage with playful shades in every finish, from soft matte to iridescent holographic.
To soothe skin irritation and lighten dark spots, brands have also released skincare products by way of brightening serums, nourishing oils and hydrating creams.
To help you sift through the latest beauty launches for the month ahead, have a look at the skincare and makeup items we tried and tested.
What is it: A multi-purpose satin lip colour that can also be used on the cheeks.
Why I like it: This pencil formula fuses a lip liner with a lipstick. The pointed tip lets you trace the edges of your lips easily to create a precise shape. It's not sticky and it doesn't dry out my lips. The brown and plum tones look great on the eyes too.
What I don't like about it: The colour stays where you place it, which leaves little room for mistakes. If you're applying one of these on your cheeks, blend fast. The colours have a brown undertone, so they aren't universally flattering on all skin tones. I also would prefer if the pencil had a built-in sharper at the other end of it too.
Rating: 3.5/5
What is it: A 4-pan eyeshadow palette featuring earthy shades and holographic hues, and a champagne-coloured highlighter with gold undertones.
Why I like it: A handy brush tool in a travel-friendly eyeshadow palette makes for quick application and touch-ups if needed. The iridescent silver, lilac and gold shades look flattering on cheekbones too. The texture of the Luci Highlighter is buttery smooth, so it's easy to blend.
What I don't like about it: The colours in the Intenso Eyeshadow palette weren't as intense as promised. Apart from the deep brown shade, the other hues seem to work better as highlighters. Meanwhile, the Luci Highlighter is a little too subtle on the skin, so while it's great for a "no makeup" makeup glow, it's not the best option if you're feeling extra.
Rating: 3/5, 3.5/5
What is it: A talc-free, cool-toned rose blush palette featuring a duo of matte and shimmer shades.
Why I like it: Thanks to Kackie Reviews Beauty, I've started layering a shimmer and a matte blush for a more natural effect, so I'm glad I have both options in one sleek palette. I swipe on the iridescent pink to create a nice blendable base colour, then layer on the matte dusty pink closer to the apples of my cheeks.
What I don't like about it: Although it doesn't look cakey on my skin, it was a little difficult to work with. The powder dragged across my cheeks, so it looked quite patchy.
Rating: 3/5
What is it: A blush and highlighter makeup palette with colours inspired by the sun-kissed Californian glow.
Why I like it: I'm a blush maniac, so I was drawn to the bright pops of coral and rose like a moth to a flame. The shades are highly pigmented, so a quick swipe of blush packs bold colour on the cheeks. To tone down the saturation, I mix them with the bronze hues.
What I don't like about it: Unfortunately, the palette's strength is also its weakness. The neon blushers can be tricky to work with. Too much, and you might end up looking clownish. Use a soft fluffy brush with loosely-packed bristles and dust off some of the pigment before application.
Rating: 4/5
Also read:
Prettyfrowns Shares Her Beauty Routine & How She Stays Positive In The Face Of Backlash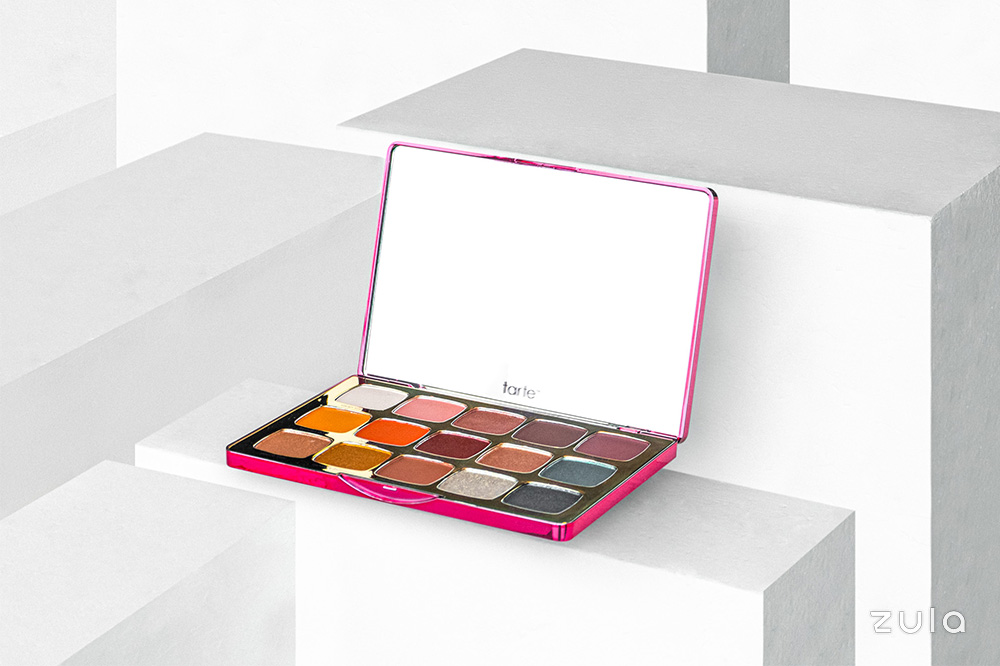 What is it: A 15-pan eyeshadow palette with striking colours, from burnt orange to iridescent teal.
Why I like it: The shimmer formulas are creamy and pigmented, so you only need to pick up a small amount on your brush to create a bold eye look. Toad-ally, a shimmery turquoise, and Hawkward, a pale mint, are surprisingly flattering on the eyes.
What I don't like about it: The matte formulas are a tad dry, so they can go on patchy as you're blending them out. The lighter shades don't last very long on my oily lids too.
Rating: 3.5/5
Biossance Squalane + Peptide Eye Gel & Biossance Squalane + Vitamin C Rose Oil (Available at Sephora from 6 August)
What is it: A peptide-rich eye gel that claims to depuff and lighten dark circles, and a squalane-based facial oil with added vitamin C to brighten the skin.
Why I like it: The lightweight eye gel doesn't sit heavily on the skin, and it doesn't pill when layered under my moisturiser. It also doesn't leave the skin around my eyes crusty the next morning. The texture of the rose-scented oil is silky, and I appreciate the thin consistency.
What I don't like about it: I have yet to notice lighter panda eyes, but I know it's difficult to topically tackle an issue that's largely due to genetics. Because our skin naturally produces squalane for hydration, additional squalane from the face oil may clog pores for some people with continued use. I am that some people.
Rating: 4/5, 3/5
What is it: Reformulated with ceramides, the Lala Retro moisturiser cream is made with nourishing oils, hyaluronic acid and antioxidant-rich extracts to moisturise the skin and protect it from environmental stressors.
Why I like it: Despite containing 6 different oils in the formula, the texture is light and sinks into the skin quickly. In fact, there's no greasy residue, so you can even use this during the day. It's a simple, fragrance-free moisturiser that was able to soothe the redness on my cheeks without breaking my skin out.
What I don't like about it: I love how hygienic the airless pump is, but I can't tell when I'm running out of the product.
Rating: 4.5/5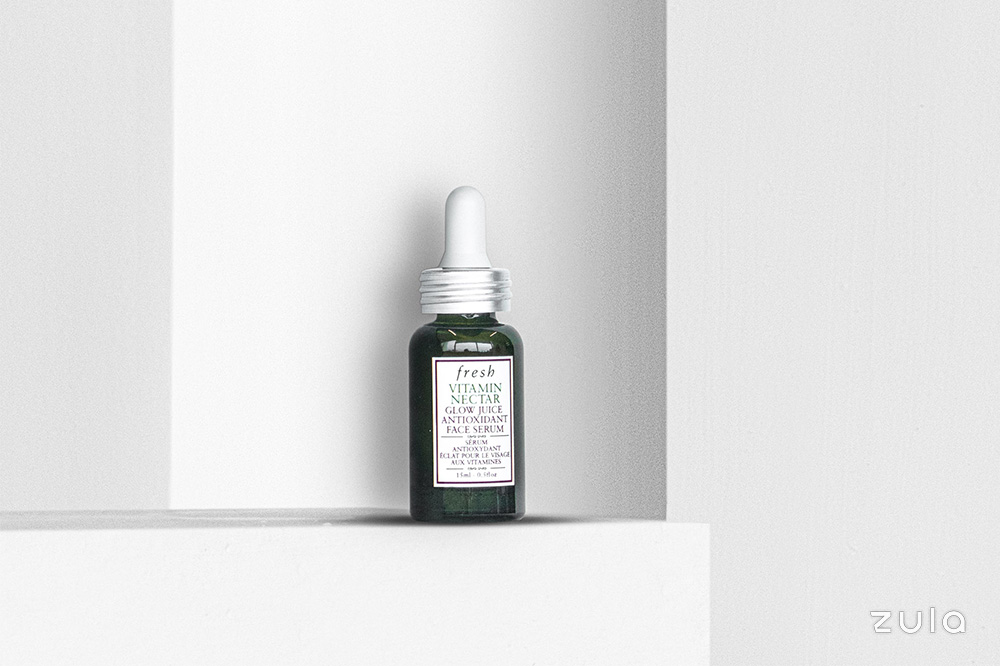 What is it: A juice-inspired serum that's packed with vitamins, minerals, fruits and veggies to give the skin a glow boost.
Why I like it: The serum absorbs quickly into my skin and didn't leave a sticky residue. Gotta love a product that smells like orange soda too.
What I don't like about it: The formula bears a strong fragrance and contains coconut oil, so if either of those ingredients break your skin out, refrain from using this. The citrus extracts in the formula could make your skin more sensitive to UV rays too, so try not to use this in the day without sunscreen on top. Though my skin appeared brighter after a few uses, it was also left feeling slightly itchy.
Rating: 2.5/5
Payday Pick Aug 2019: Drunk Elephant Lala Retro™ Whipped Cream
Drunk Elephant recently bumped up the formula of its bestselling cream by adding skin-strengthening ceramides. Founder Tiffany Masterson shared, "If you think of skin cells as bricks, think of ceramides as the mortar holding them together."
I used to turn my nose up at Drunk Elephant products, especially after trying its disappointing Slaai cleanser, but the Lala Retro moisturiser surprised me.
While its texture didn't mimic the airiness of whipped cream, it felt like I was slathering a velvety layer of frosting on my face—sans sugar, of course. Though the label says it contains "6 rare African oils", it didn't feel greasy on my skin at all. In fact, it dries down to a semi-matte finish.
In a few days, the Lala Retro was able to calm red patches on my cheeks, and my oily skin didn't revolt when introduced to the formula. Every night, I'll dispense a pump of moisturiser for my face, then apply another pump on my neck and take it to the tits. I'm in my late 20s, my neck and décolletage could use some hydration and firming too.
Also read: