Prettyfrowns' Beauty Routine
Isabel Tan, better known as Prettyfrowns, is one of the top local influencers on Instagram, and with good reason.
The model, blogger and vlogger first caught our eye with her sexy yet classy aesthetic—a combination you don't come across very often. But it's her ingenuity and friendly disposition that has kept us captivated over the years.
With her glowing, sun-kissed skin and chic jet-set style, her Instagram looks serve us major vacation vibes. We caught up with Isabel to find out how she transforms herself into a bronzed goddess, as well as her take on plastic surgery and self-confidence.
SKINCARE
Left to right:
Bioderma Sensibio H2O Micelle Solution ($41.90)
Pixi Glow Tonic Cleansing Gel ($32.50)
SK-II Facial Treatment Essence ($220)
Left to right:
Foreo Luna Mini 2 in Aquamarine ($225)
Charlotte Tilbury Magic Eye Rescue ($82)
Supergoop! Superscreen Daily Moisturizer SPF 40 PA+++ ($55)
Tatcha The Dewy Skin Cream ($99)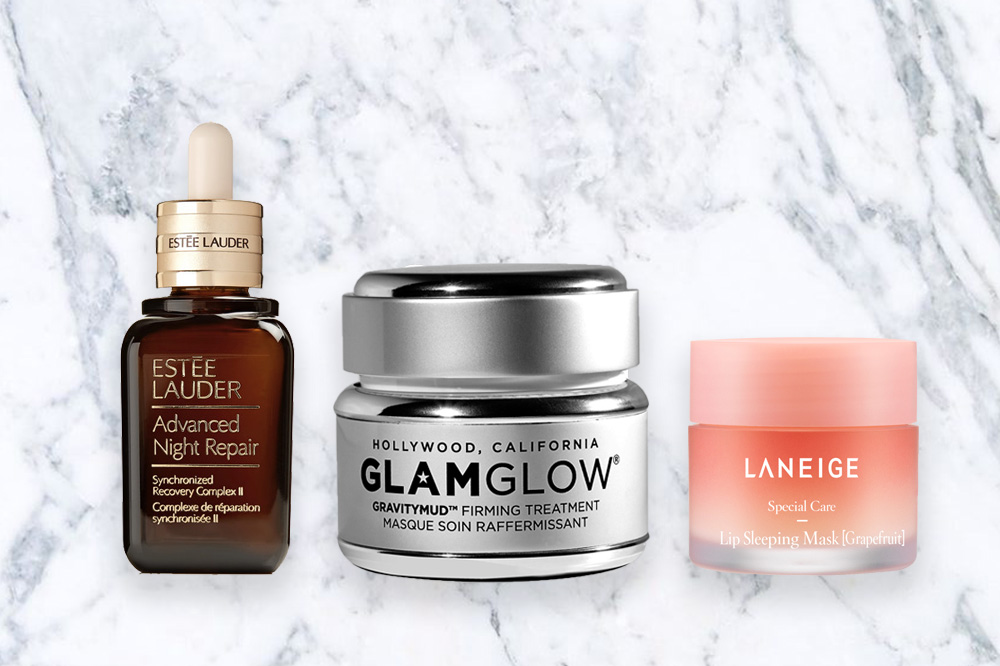 Left to right:
Estée Lauder Advanced Night Repair Synchronized Recovery Complex II ($175)
Glamglow Gravitymud™ Firming Treatment ($80)
Laneige Lip Sleeping Mask in Grapefruit ($27)
Walk us through your daily morning routine.
I don't wash my face with soap in the morning to retain my natural oils. I use a warm damp towel and gently wipe my face down. I always apply SK-II's Facial Treatment Essence and the Supergoop! Superscreen moisturiser because it's easy [to use], lightweight and has SPF 40.
If you could only take 3 beauty products with you to a desert island, which would they be and why?
Any moisturiser with SPF 50 because sun damage is the worst thing for your skin. Probably Bioderma's micellar water because I can't sleep [if] my face is not clean. Laneige's Lip Sleeping Mask—I feel like dry lips on a desert island would be awful.
What was your worst makeup disaster and when did it happen?
I used to draw my eyebrows really long when I was 16. Once, it smudged and I was walking around with eyebrows all the way to my temple for hours before I realised.
MAKEUP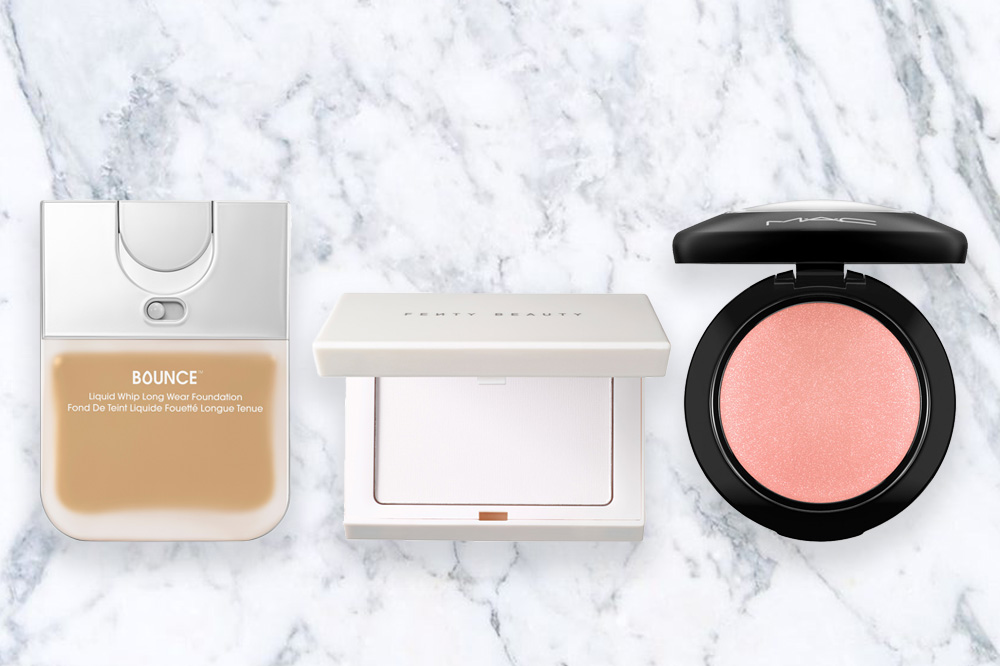 Left to right:
Beauty Blender Bounce Liquid Whip Long Wear Foundation in 3.50 ($60)
Fenty Beauty Invisimatte Blotting Powder ($44)
M.A.C Cosmetics Mineralize Blush in New Romance ($49)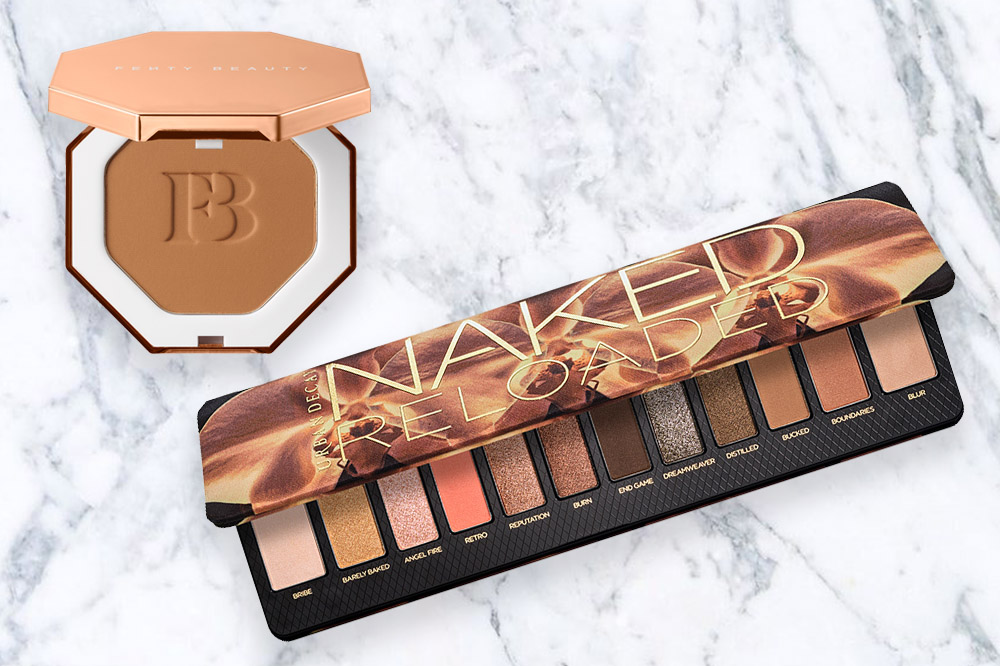 Left to right:
Fenty Beauty Sun Stalk'r Instant Warmth Bronzer in Caramel Cutie ($46)
Urban Decay Naked Reloaded Eyeshadow Palette ($71)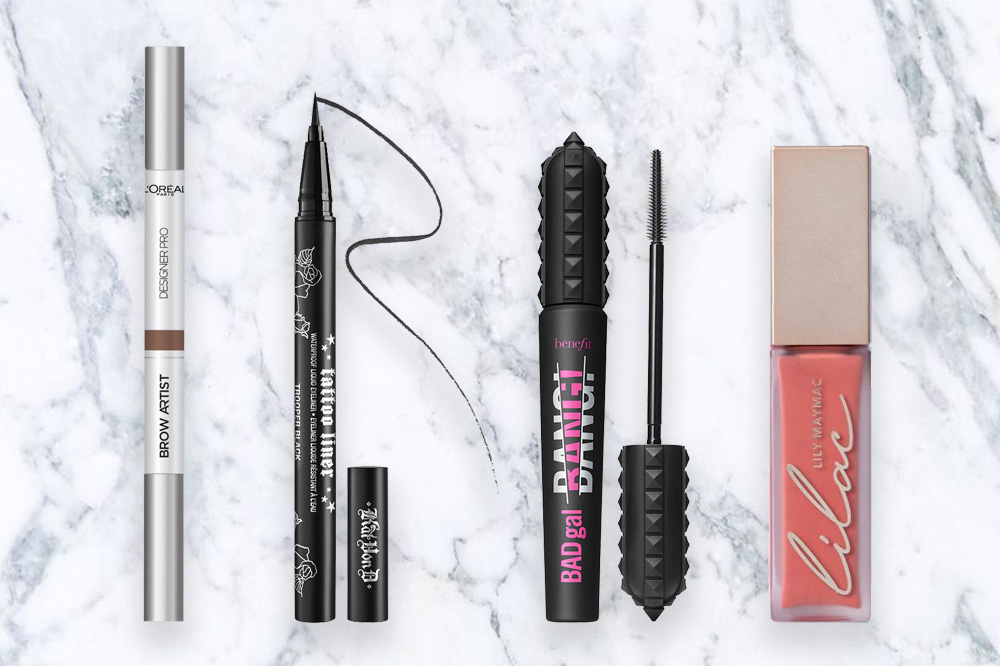 Left to right:
L'Oréal Paris Brow Artist Designer Pro 3-in-1 in Chocolate ($21.90)
Kat Von D Tattoo Liner in Trooper ($32)
Benefit Cosmetics BADgal Bang! Mascara in Black ($44)
Lily Maymac Lilac Matte Liquid Lip in Yasmin (~$23.14)
When did you start getting into makeup?
I first got introduced to makeup when I was about 6 years old because I used to dance. I would only wear it when I performed on stage. But I started wearing it casually when I was probably 13 or 14 years old.
What's your take on plastic surgery?
I don't have anything against it, but I think there comes a point when you cross a line. I myself have these ears that used to get made fun of. They're kinda big—they're not cute, tiny ears. My nickname used to be "Monkey" in school because I was tanned, skinny and had curly hair. When I was younger, I always wanted to pin [them] back with surgery. Now that I'm older I'm just like, "That's just how I look."
Also read:
Jade Rasif Shares Her Flirting Tips And The Strangest Request To Slide Into Her DMs
Do you ever feel insecure about how you look?
I don't think insecurity comes from your physical appearance. I think it's your emotional and mental state, and I've definitely come a long way [from] when I was younger.
You would feel insecure [when you're younger] because someone points out something about you and you fixate on it. But with age, you become more self-assured and confident in yourself because you know what you have to offer and it's so much more than just how you look.
You opted to go bra-less in some of your Instagram photos. What do you think about the Free The Nipple movement?
I think the Free The Nipple movement is great. First of all, men have nipples too. So why are women's nipples so much more sexualised? It's a motherly thing; it's to provide for your child.
I'm personally not a big fan of wired bras. If I do wear bras, it's the lace ones or sports bras. Guys, if you can spend a week in an underwire bra, get on with your day and be completely comfortable, I give it to you.
HAIR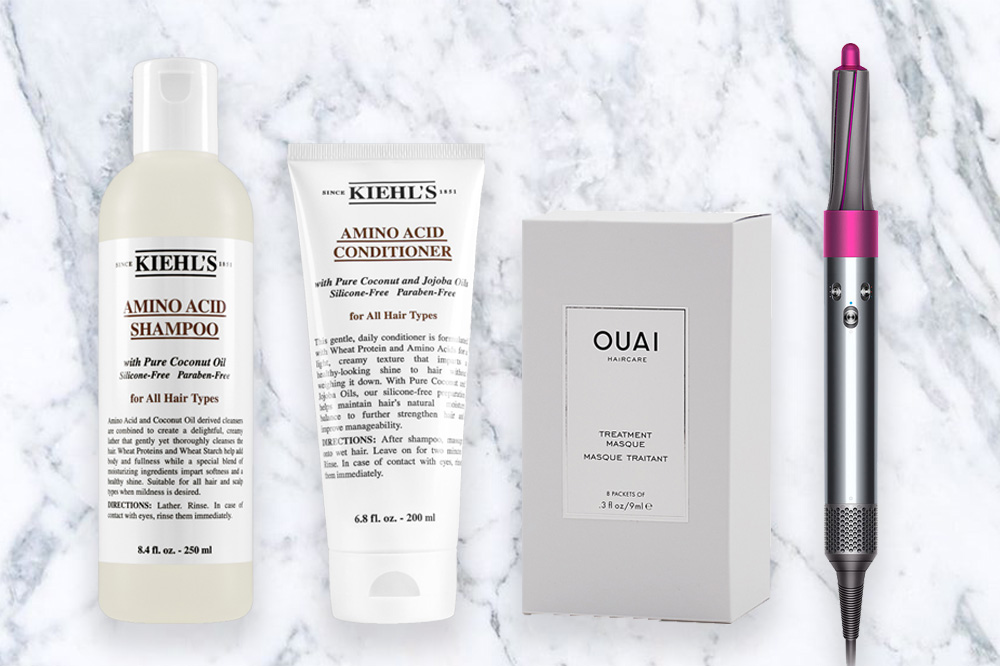 Left to right:
Kiehl's Amino Acid Shampoo ($41)
Kiehl's Amino Acid Conditioner ($38)
OUAI Treatment Masque ($48)
Dyson Airwrap Hair Styler Complete ($699)
BODY
Left to right:
L'Occitane Almond Shower Oil ($39)
L'Occitane Almond Firming Milk Concentrate ($89)
OUAI Scalp & Body Scrub ($54)
People tend to gain weight in their 20s and you've referred to it as "woman weight". Can you elaborate more on that?
"Woman weight" is when women reach their mid-twenties. That's when your metabolism starts slowing down. You don't eat a burger and still have abs the next day. Your hips [get bigger], you start getting curvier.
I feel so much better now than when I was, say, 5 kilograms lighter. I've become more aware of what I'm putting into my body, how I'm treating myself and how to be kind to myself. To all of you out there who feel like you've put on weight because of age, that happens to everyone, so just embrace it.
Your unboxing video for Rimmel received some flak. How do you stay positive when people leave insensitive comments on your social media platforms?
Honestly, I think that video was my first unboxing video ever and I was really uncomfortable in front of the camera. I was trying to enunciate the words more than I usually would.
That got a lot of backlash but my friends didn't care. Like no one around me actually cared, so I didn't care either. I just went about my day. Whenever there's a negative situation, something that's out of your control, there's no point obsessing about it. Just let it go.
Learn how you can do better next time. Maybe I should have practised a little more and written down my lines before doing the video. But yeah, that's it.
What's next for you?
I'm working on a few lifestyle campaigns with Dyson. I've been using its beauty tools for the last 2 years, so it's really fun growing with the brand and venturing into projects in its home and lifestyle section.
Prettyfrowns' Skincare & Makeup Routine
Get to know Isabel Tan by following her on Instagram, Facebook and her blog.
Cover image: Source
Also read:
Roz Pho Shares Her Beauty Routine & Why She's Comfortable Going Barefaced On Camera