Beer Bottle Shampoo 
There's nothing like kicking back after a long day's work and cracking open an ice cold bottle of beer. Now, thanks to Taiwanese haircare brand Renata, you can enjoy one in the shower too. The brand, which released bubble tea shampoo last year, is back with another themed haircare product; this time, a limited edition 'beer' shampoo.
The shampoo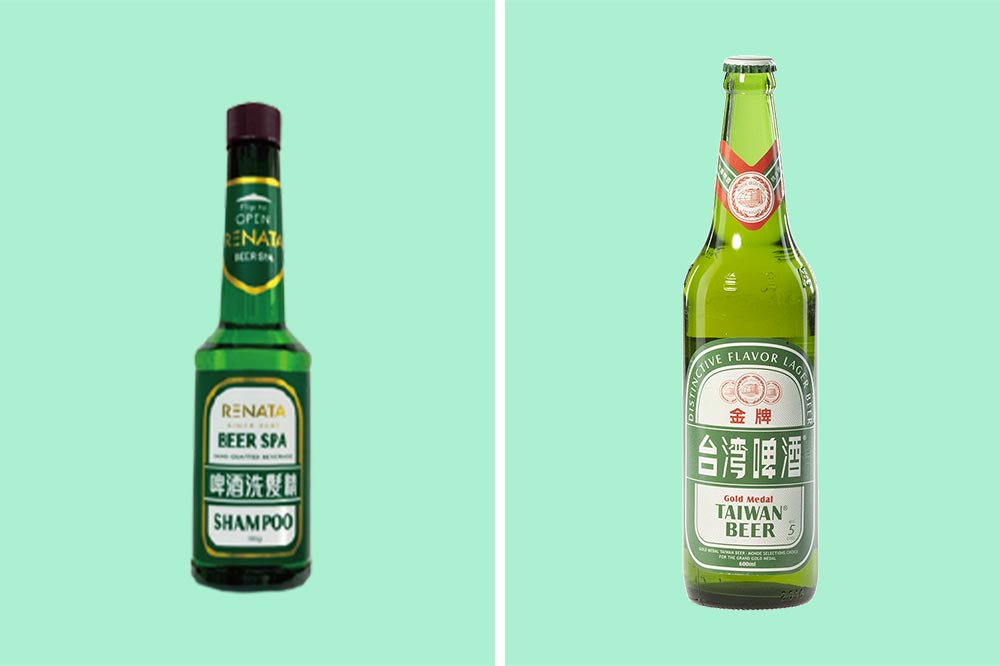 Renata's special Beer Spa Shampoo comes in a translucent green bottle, with a label reminiscent of Taiwan Beer's packaging, a brand popular in the country.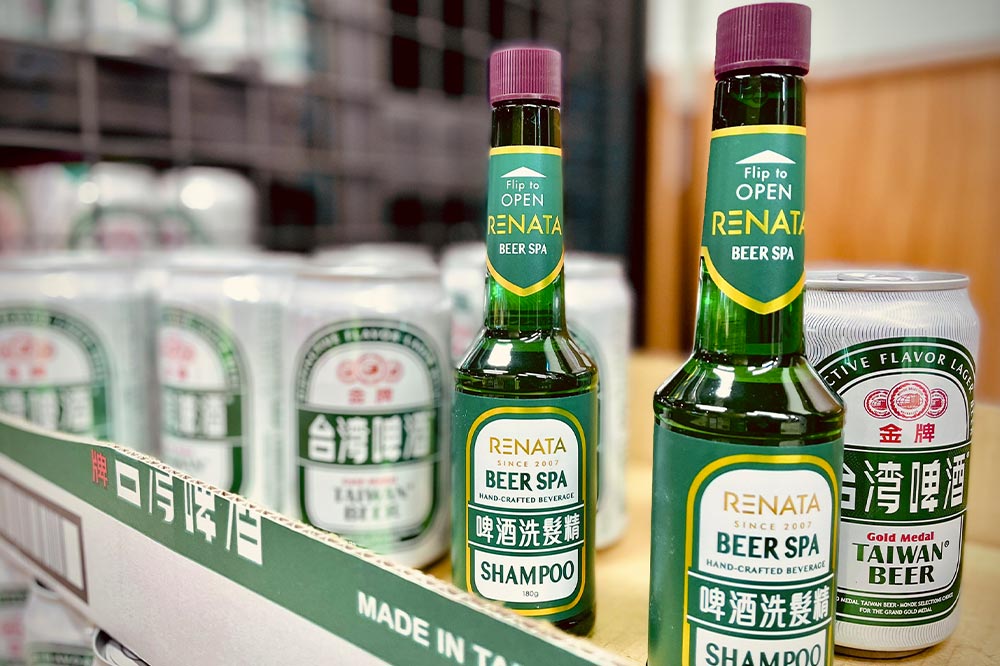 Before you get ahead of yourself, no, the shampoo does not contain any actual alcohol. 
However, the shampoo does contain hop extract, an ingredient commonly used for brewing beers. You might not get the taste of alcohol but the extract helps to moisturise dry hair and maintain the fullness of roots. 
Apart from the hop extract, Renata's shampoo is chock-full of other beneficial ingredients. This includes brown algae and special softening factors which, according to Renata's website, forms a water-locking protective film to "[make] the hair fresh and shiny". Read: your hair will look like it's straight out of a hair commercial.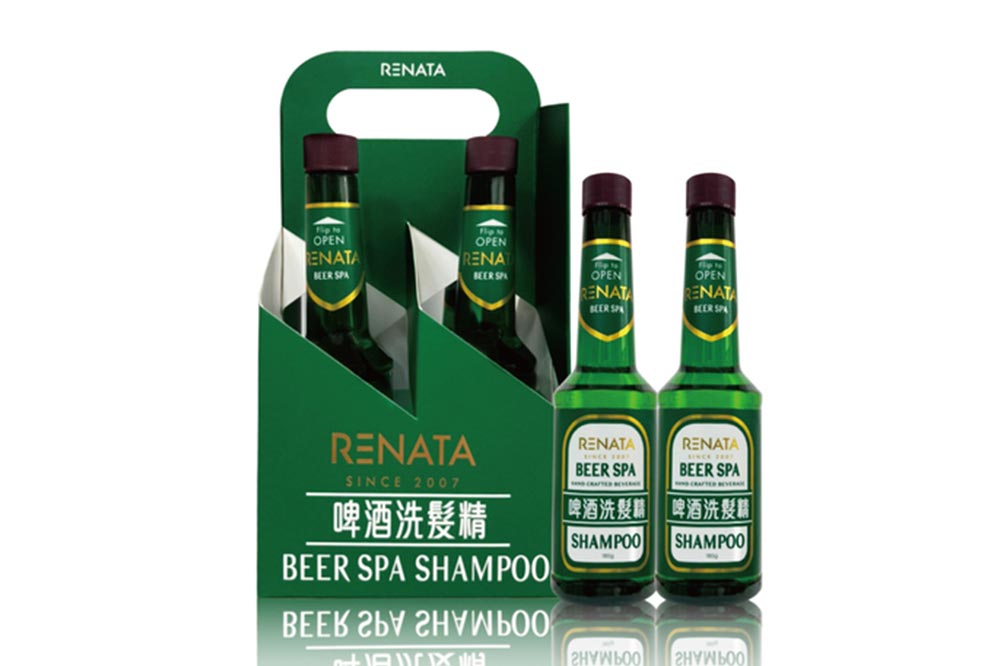 There's even an option to purchase the Beer Spa Shampoo in a 4-pack option, so you can really feel like you're buying drinks for a wild party. 
Also read:
This Pokemon Lip Balm Collection Features 5 Kawaii Characters & You Can Catch 'Em All Today
Previous beer bottle shampoo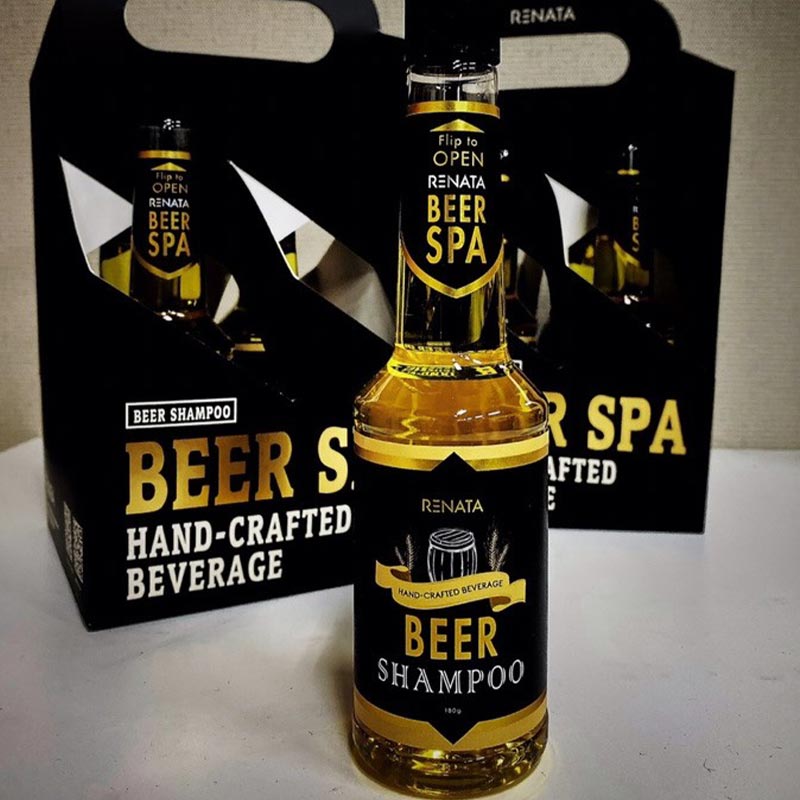 This isn't the first time Renata has worked on a beer-inspired packaging for its products. In March, the brand released another limited line of beer bottle shampoo with a yellow and black colour scheme. Only 5,000 bottles were released and they sold out within 2 weeks. 
Renata's Beer Bottle Shampoo Will Give You A Unique Showering Experience
If you want to add a quirky experience to your daily shower time, you can find out more about Renata's Beer Spa Shampoo on its website. One bottle of the shampoo costs NT$300 (~S$14.26) while the pack of 4 retails for NT$1,200 (~S$57.06). They will only be sold until 30 April 2021. While the shampoo is not available in Singapore, fingers crossed that it will eventually find its way here. 
In the meantime, those on the lookout for themed beauty products can check out the Pokemon lip balm collection available in Singapore. 
Also read: 
18 Romantic Rooftop Bars In Singapore For Date Nights Under The Stars