Bioderma Sensibio H2O Hacks
If you wear makeup regularly, a micellar water like Bioderma's Sensibio H2O is probably a skincare staple you turn to at the end of each day. It's a non-greasy makeup remover that cleanses your skin without leaving you looking like dehydrated Spongebob, which is why it's earned a spot on numerous bathroom shelves.
What you might not know is that there are more ways to use Sensibio H2O than just as a makeup remover before bed. Here are 7 creative ways you can use the micellar water, especially if you're starved for time.
1. Remove any residue after rinsing a clay mask off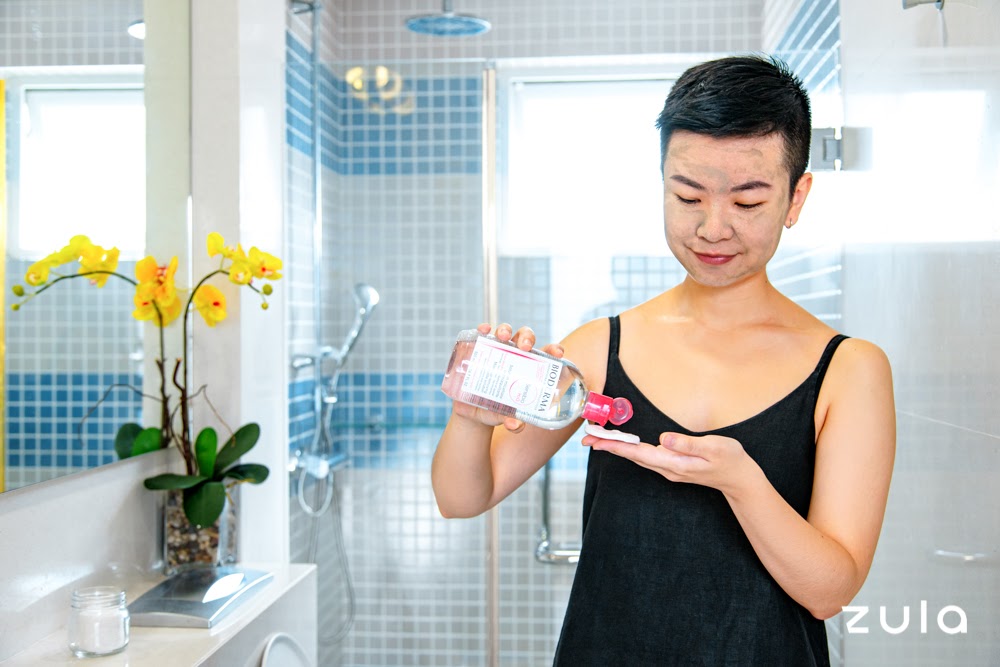 A clay mask can help unclog pores and shed dead skin cells for a clearer, brighter complexion. Plus, it can create a relaxing, spa-like experience. But if you don't rinse a clay mask off properly, it can dry out areas of your skin and cause red patches.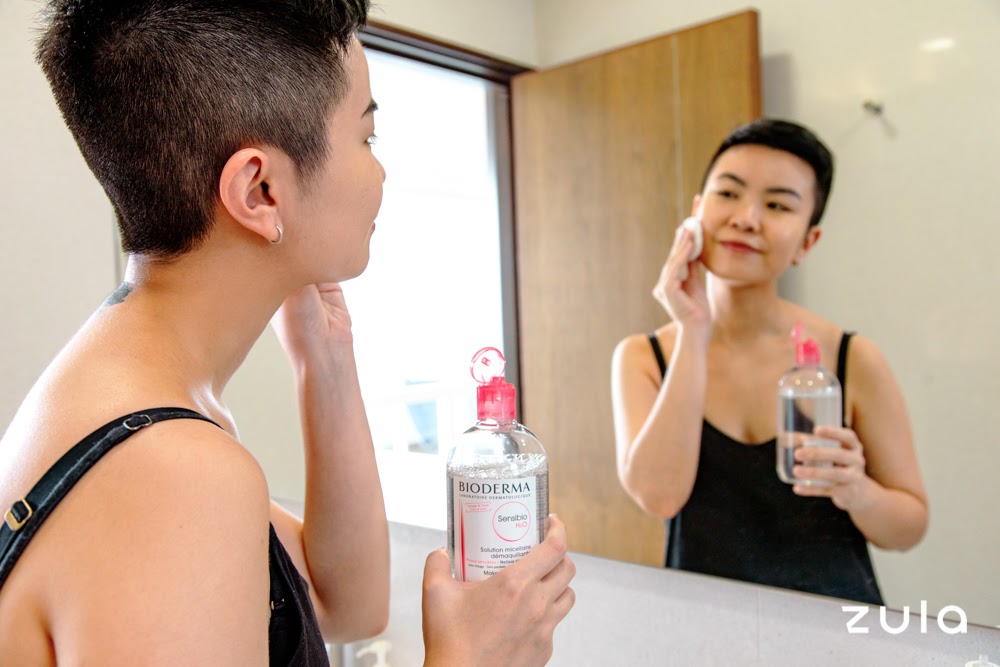 After rinsing the mask off, soak a cotton pad in micellar water and remove any residue left on the surface of your skin. This leaves you with a smooth clean base for the rest of your skincare products to go on.
2. Cleanse your skin before reapplying sunscreen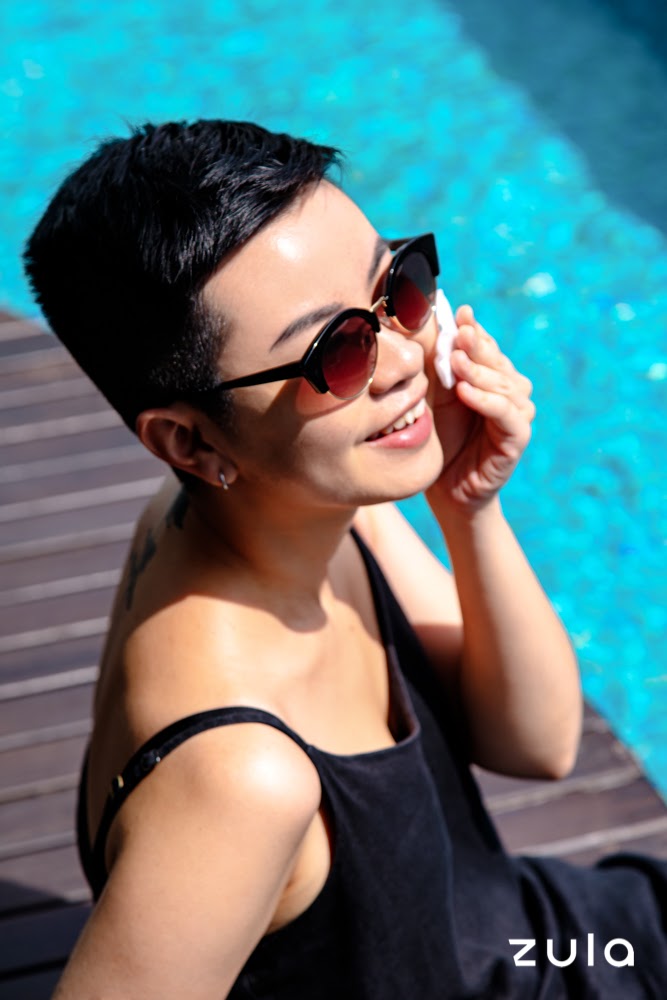 If you're going makeup-free at the park or pool this weekend, reapplying sunscreen is a must. After all, you don't want to turn into a boiled lobster after a couple of hours. However, adding a layer over a build-up of sweat, sebum and grime is a little gross and can lead to breakouts.
Sensibio H2O also comes in a travel-sized 100ml bottle, so you can pack it in your bag along with a few cotton pads. Pour the micellar solution out onto a cotton pad and wipe your face before reapplying your sunscreen, so you won't risk clogged pores.
3. Create your own cleansing wipes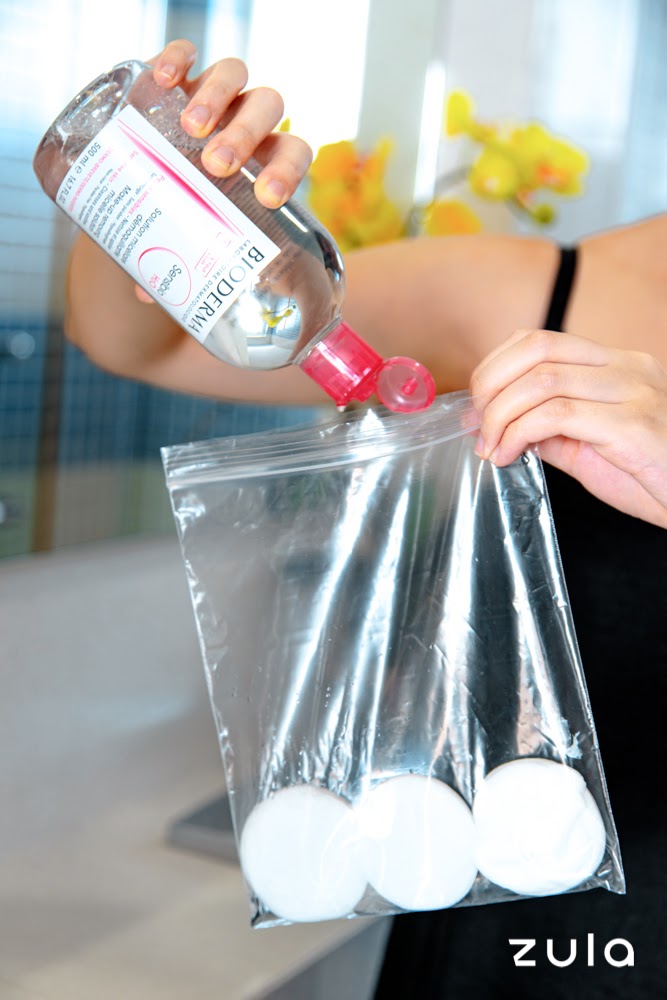 While makeup wipes are incredibly convenient, most on the market are loaded with alcohol and preservatives that will strip your skin of moisture. Since micellar water cleanses and moisturises, you can create your own cleansing wipes in the comfort of your own bathroom.
Soak a few cotton pads with Sensibio H2O and place them into a Ziploc bag. You can bring these DIY wipes with you on a holiday or to the gym. Give your face and body a refreshing swipe so sweat can't party up in your pores after a workout session.
4. Remove fake lashes easily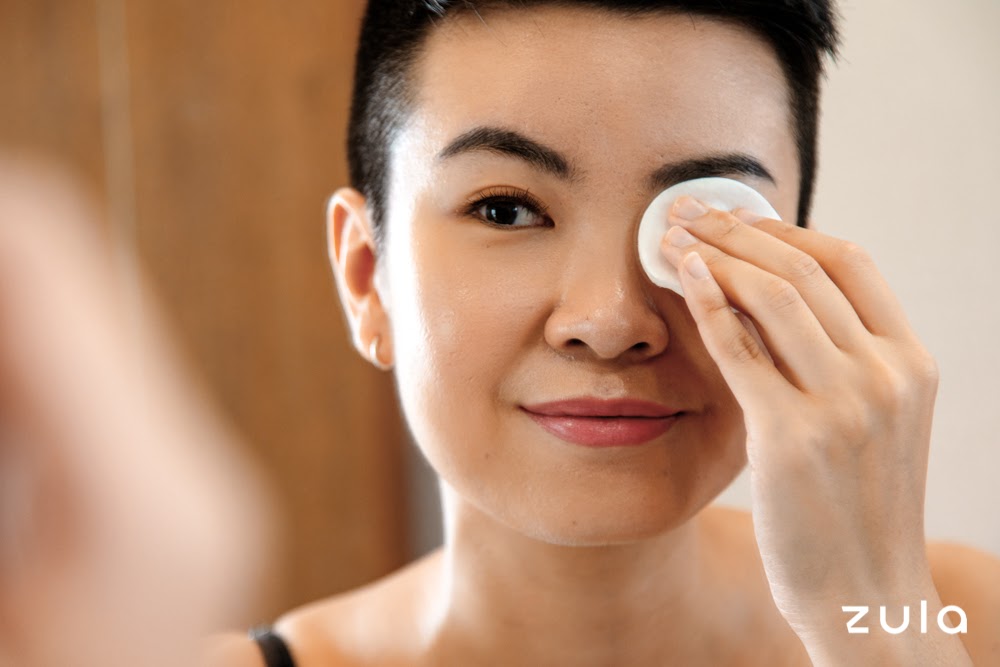 False lashes can open up your peepers and add the perfect finishing touch to your makeup look. But when you have to remove them yourself at the end of the day, there's always a risk of ripping them off along with half of your actual lashes.
To make sure all your precious natural lashes stay intact, soak 2 cotton pads in micellar water and place them over your fake lashes for 10 seconds. This eases the process of removing falsies by softening the adhesive. After you've removed the pads from your eyes, the lashes should peel off easily.
5. Correct eyeliner mistakes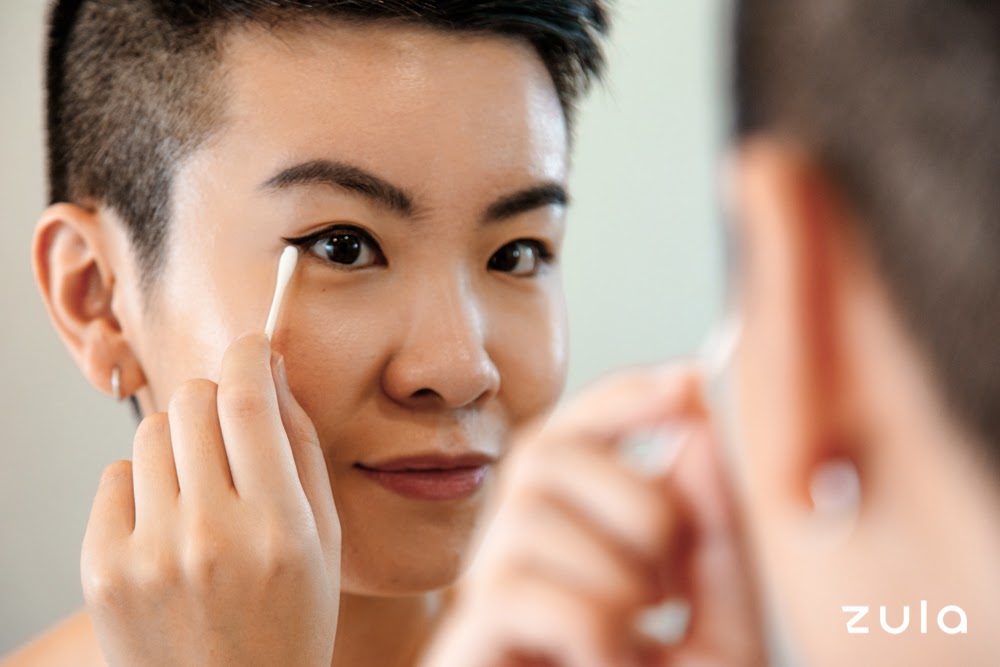 If you have shaky hands, chances are, you'll need a bit of help retouching your winged eyeliner. Micellar water is meant for your entire face, but you can also use a small amount to correct tiny makeup mishaps along the way.
Dip a cotton bud in some micellar water and tidy up your eyeliner without having to erase your last 3 hours 10 minutes of hard work. You can also use this trick to clean and sharpen the edges of your lipstick.
6. Clean dirty makeup brushes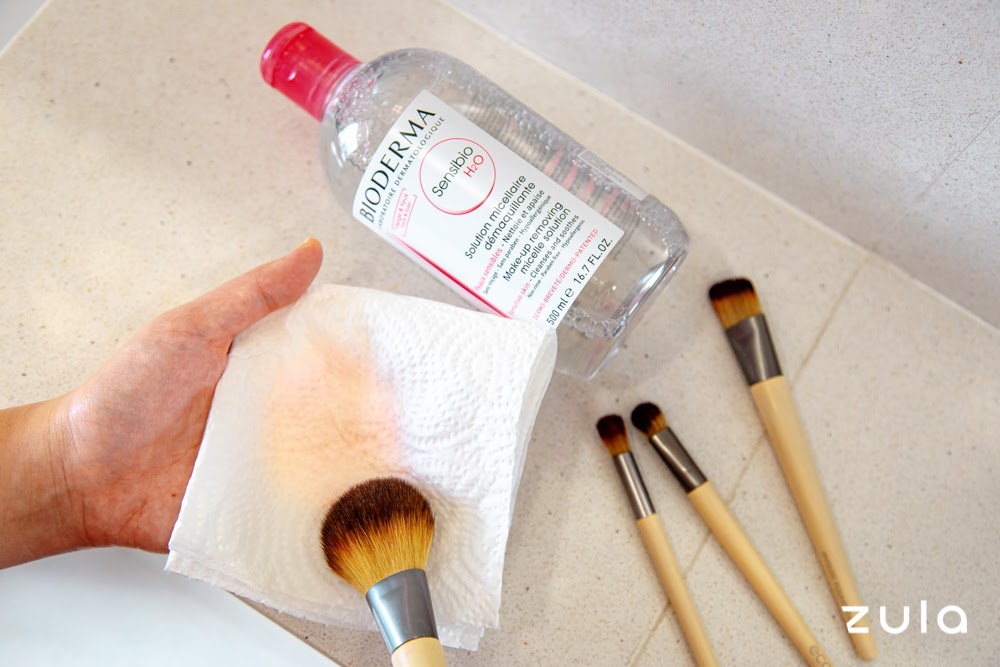 Routinely swathed over your skin, makeup brushes that pick up your cream and powder products can start to accumulate bacteria among their bristles over time. To prevent a surprise breakout or rash, the brushes should be cleaned weekly.
Skip the sink and save time by cleaning your dirty brushes with micellar water. Pour some Sensibio H2O on a paper towel and wipe down the brush heads until they're clean. You can leave them to dry without rinsing them.
7. Clean used makeup sponges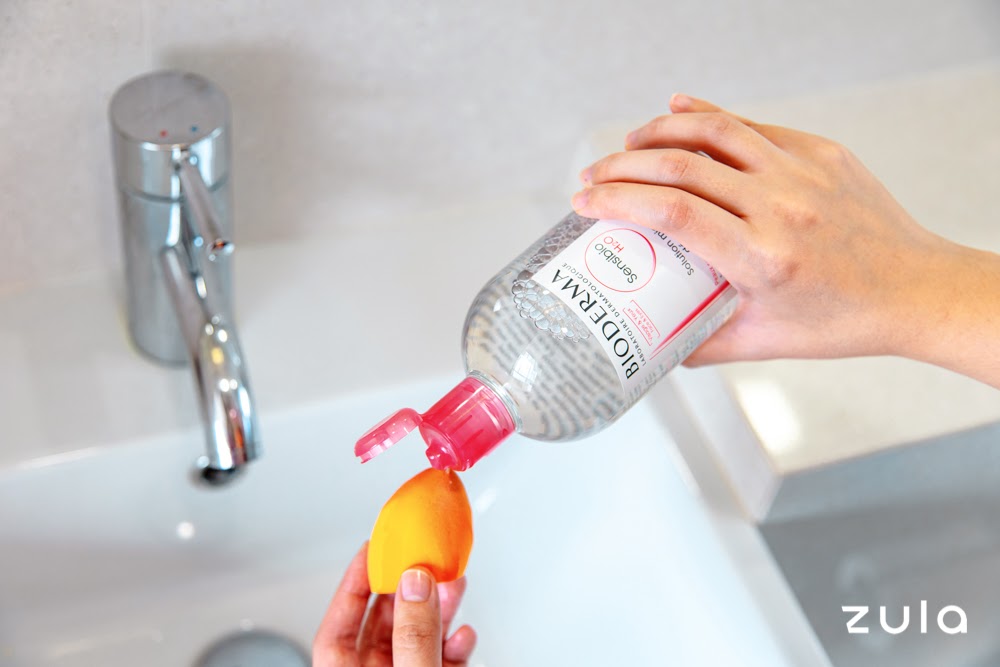 If you thought washing your brushes was a chore, try removing foundation from inside a makeup sponge. Before you destroy your sponge by testing out that microwave hack, here's a simpler, more effective way to clean a dirty makeup sponge.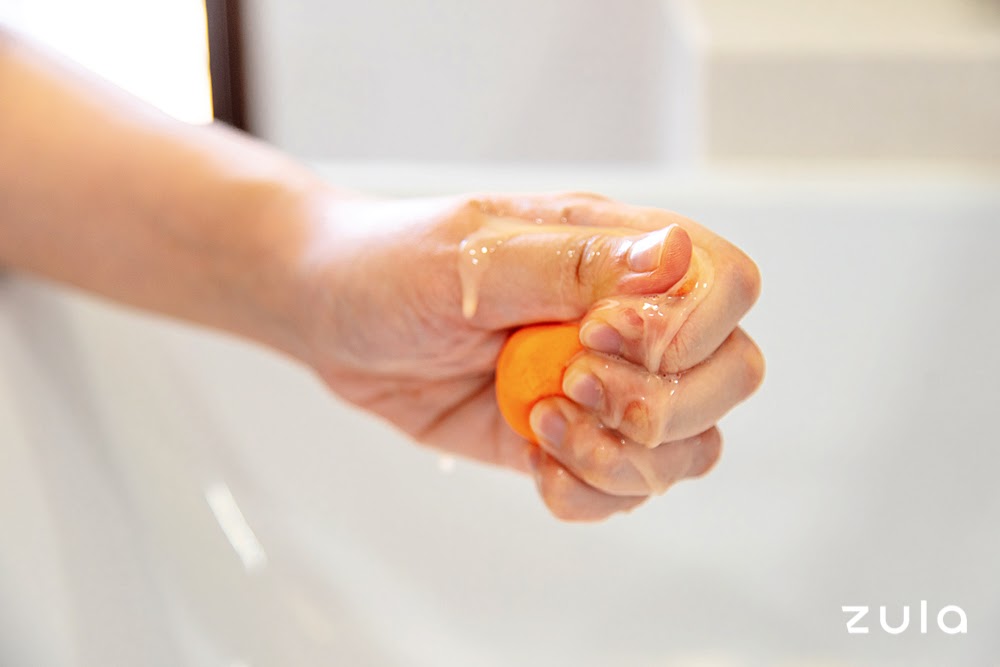 Wet your makeup sponge, pour some Sensibio H2O on it and gently massage it to loosen up the makeup product within. Give it a squeeze and rinse it until the water runs clean. If the stains are particularly stubborn, let the micellar water sit in the sponge for a few minutes before rinsing.
Bioderma Sensibio H2O
With its clear bottle and translucent pink cap, Bioderma's Sensibio H2O is one of the most recognisable micellar waters on the market. It's as light as water, but what you don't see are tiny micelles that mop up oil, dirt and impurities.
Bioderma's Sensibio H2O is also able to remove small pollutant particles and heavy metals to keep your skin healthy and radiant—something most micellar waters can't do. The alcohol-free formula breaks down even the toughest waterproof makeup while cleansing the skin, but it still leaves the skin feeling hydrated after.
It doesn't require rinsing, so you can swipe it across your skin with a cotton pad whilst on board a plane or during a solo backpacking trip. If a double cleanse often leaves your skin feeling dry and tight, you can skip the foaming cleanser after.
Bioderma's range of micellar waters
While Sensibio H2O might be the most well-known of the bunch, Bioderma has more than one variation of micellar water up its sleeve. It's time to get acquainted with Sensibio H2O's sisters, Sébium H2O and Hydrabio H2O.
Bioderma Sébium H2O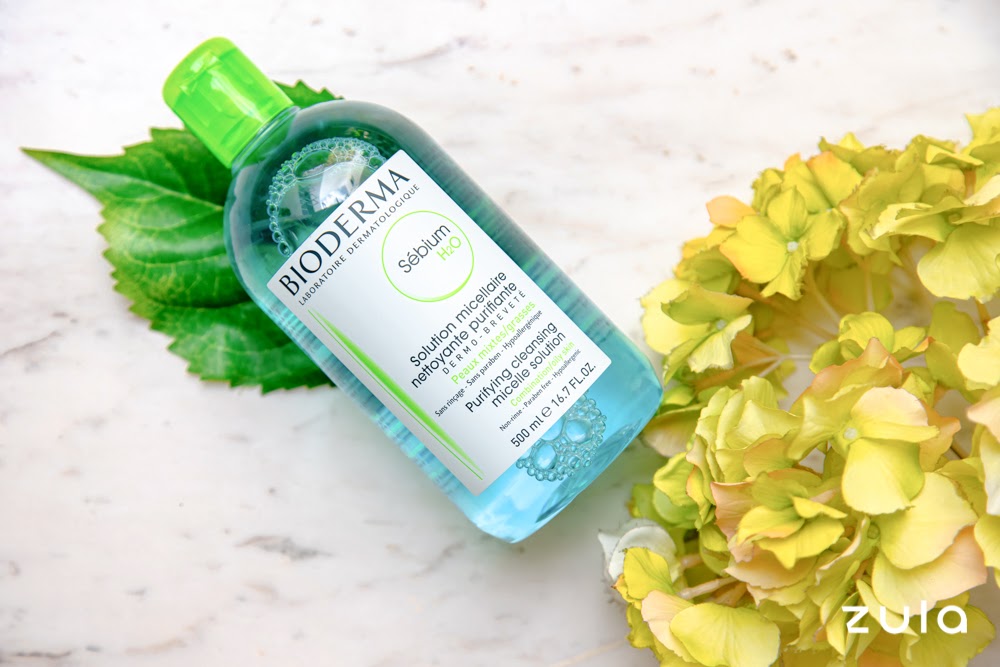 If you have combination or oily skin, try Bioderma's Sébium H2O. The micellar water cleanses and removes makeup while purifying the skin and regulating sebum. You'll notice a fresher, less greasy complexion over time, so you won't have to reach for the blotting sheets as often.
Since it's made for oilier skin types, Sébium H2O should only be used on the face. Avoid using it on the eyes and lips as the micellar water may dry out the skin around these sensitive spots.
Bioderma Hydrabio H2O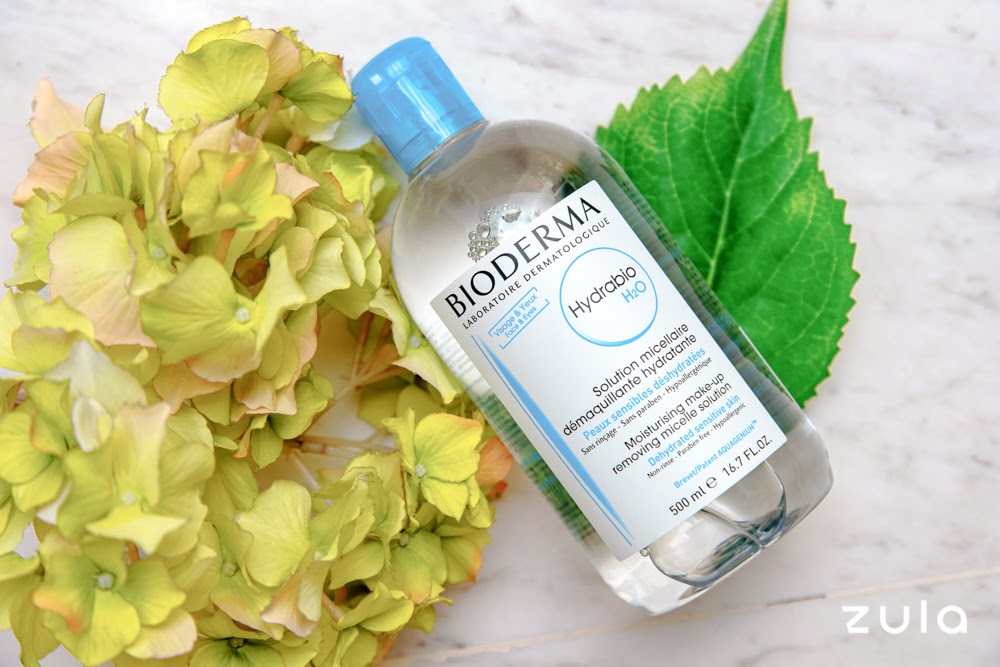 For those with dry, sensitive skin, there is Bioderma's Hydrabio H2O. Its formula contains fatty acids to repair and replenish the skin's moisture barrier as it cleanses and sops up dirt.
To prevent dehydration, Hydrabio H2O also uses an ingredient to stimulate our skin's natural water channels. This floods the skin cells with a surge of moisture, so your complexion stays balanced and plump.
7 Bioderma Sensibio H2O Hacks To Incorporate Into Your Routine
Bioderma's Sensibio H2O turns 25 this year, and to celebrate, the brand has a couple of special treats in store. You can enjoy 25% off on all 3 versions of Bioderma's micellar waters at its official retailers: Guardian Health & Beauty, Robinsons, Unity, Watsons, Welcia-BHG and LazMall.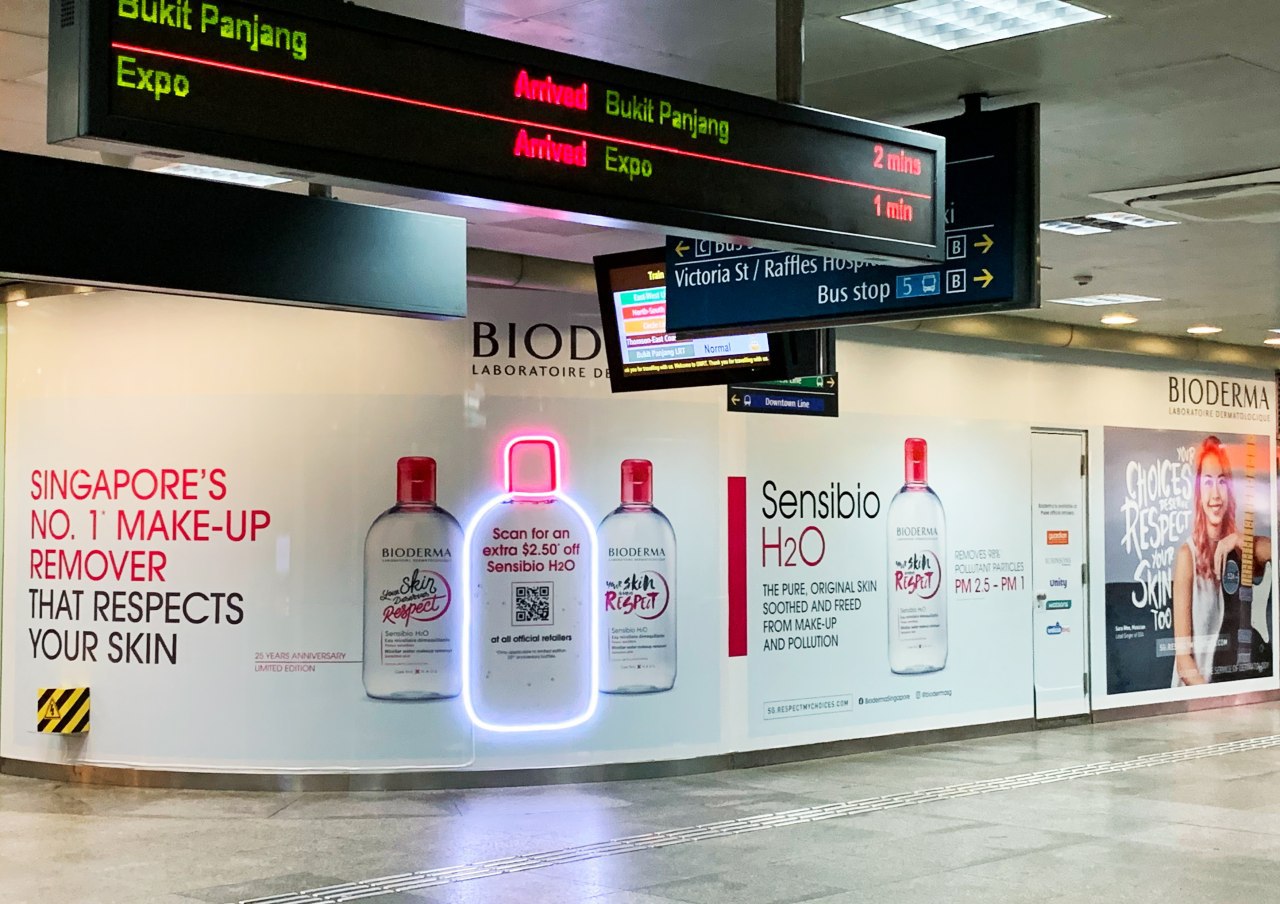 From 19 March to 15 April 2020, keep your eyes peeled for a Bioderma wallscape (above) at Bugis, Orchard and Jurong East MRT stations. Scan the QR code at one of these locations to get a further $2.50 off Bioderma's limited-edition H2O bottles. You can also use the discount on top of ongoing in-store promotions, except on bundle packs.
This post is brought to you by Bioderma.
Photography by Sebastian Tan.