Browhaus Lash Resurrection
During this period where wearing masks are mandatory, our first impressions of others have been mostly limited to just the eyes. So when it comes to preparing a fully made-up look, using eyelash curlers and mascara to zhng up the lashes have become an essential part of the daily routine for many. 
However, as much as we'd like our lashes to always look bold and beautiful, sometimes it's tough to achieve this effect with short lashes. No matter how much curling or mascara we use, our stumpy lashes remain barely noticeable. And after all the horror stories of painful and invasive eyelash extensions? No, thank you. 
Clarice's current lash concerns
Our colleague Clarice often has to meet new people, since she's a project manager who deals with clients. While Clarice always strives to nail that perfect first impression, she shared about an insecurity she has with us — "My eyelashes are very short, and the lashes in the inner corners of my eyes are sparse too."
Clarice has done everything she can to try to enhance her eyelashes: mascara, curlers and even lash lifts. You name it, she's definitely tried it. Yet, none of these has given her the satisfaction of appearing to have naturally long lashes.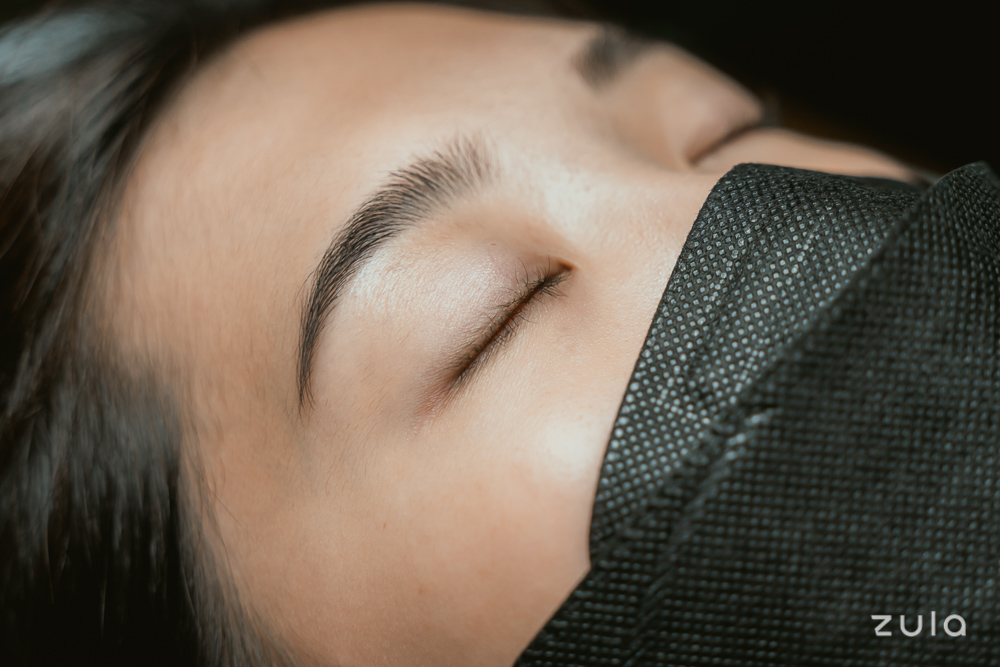 Clarice's short and sparse eyelashes 
With these concerns in mind, we decided to send Clarice to try out Browhaus's Lash Resurrection, a non-invasive treatment that claims to achieve longer and thicker lashes in just eight weeks. We put this treatment to the test, and with three sessions over three months, we tracked Clarice's eyelash growth for any changes.
Lash resurrection process
There are three simple steps to the treatment. Before jumping right in, the lash technician made sure to measure the length of Clarice's lashes first. 
After all, we had to track if the treatment actually works at the end of three months.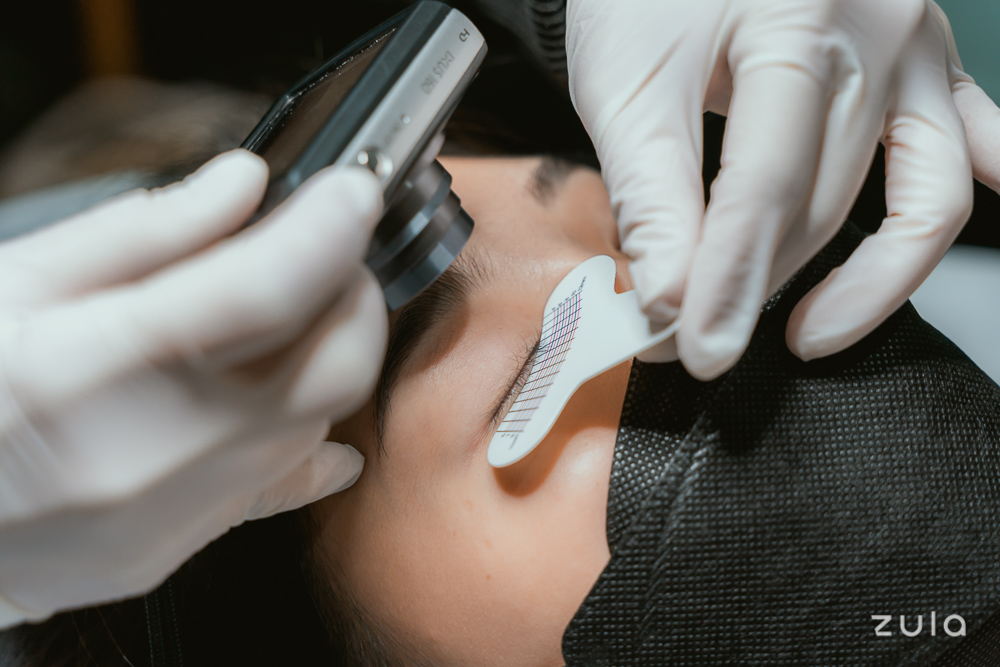 FYI, for those who are unsure what lash resurrection means, it's a treatment that uses a device to stimulate the hair follicles and activate them with a specially formulated growth serum. 
This magical serum is packed with potent botanical extracts, like panax ginseng root and grapeseed extract, to stimulate hair growth. With this, Clarice's lashes can become more resilient and less prone to breakage.
Cleanse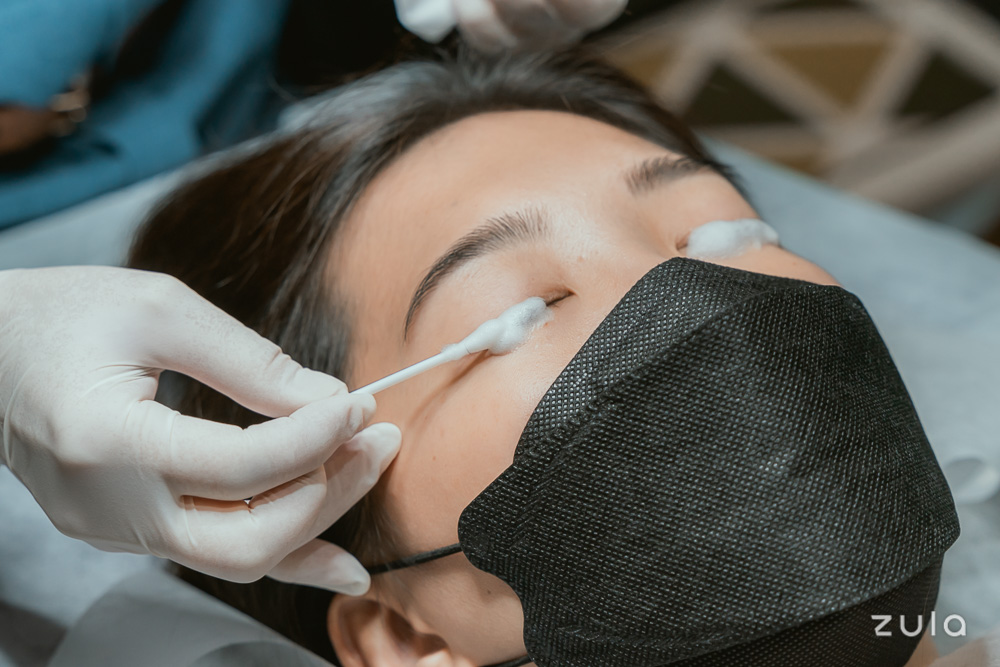 In the first step, Clarice had her lashes cleansed with a lash shampoo to remove any surface dirt to prepare them for the application of serum. Think foamy, soapy shampoo like the ones you usually scrub into your scalp, but on your lashes. 
During the process, Clarice shared, "None of the foam went into my eyes, and the technician made sure to tell me what she was about to do, before actually doing it." 
No suspense here — Clarice was thankful to be well-informed along every step of the way.
Growth serum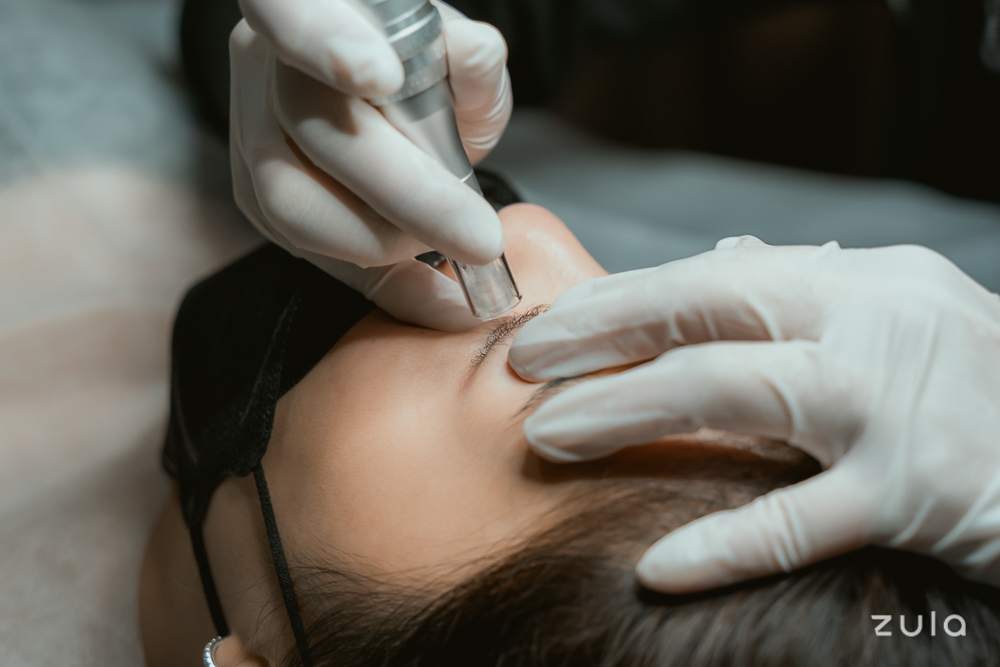 Next, it was time to apply the growth serum on Clarice's lashes. Before doing so, Clarice admitted that she "felt a bit nervous because the machine made loud buzzing noises and seemed pretty intimidating". 
It's a rational fear, seeing as the machine was about to be used on her eyes. But these fears soon disappeared when she realised it just felt like "tiny fans blowing on my eyes", and didn't hurt at all.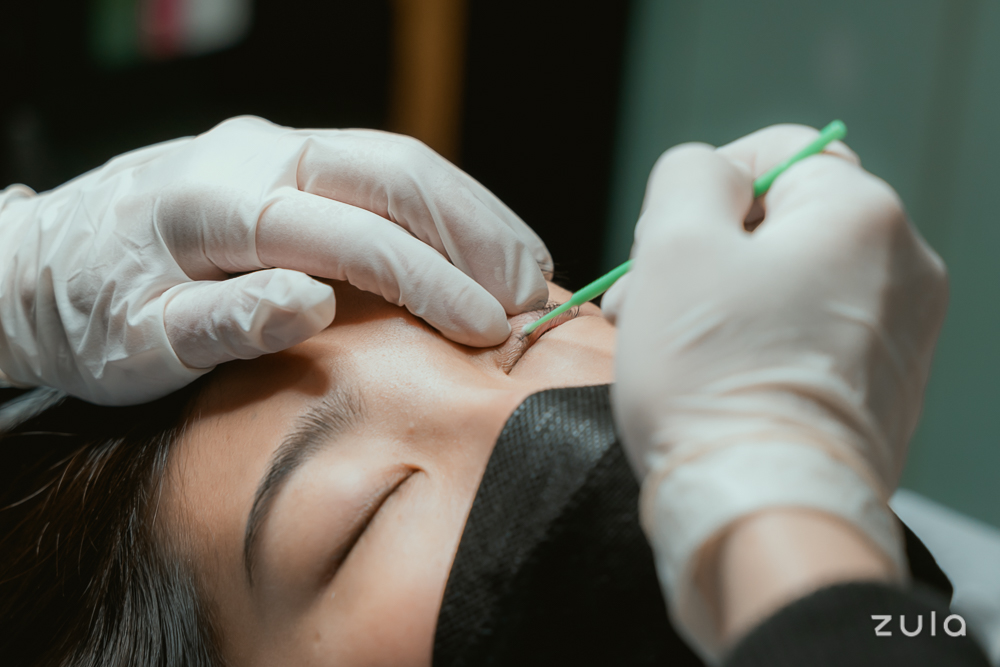 This loud fancy machine isn't just for show — it's meant to activate and stimulate natural hair follicle growth on the lashes. 
A growth serum is then directly applied to the lash line. Clarice claims it "feels a bit interesting, like someone pulling back your eyelids. But it's not uncomfortable."
Eye mask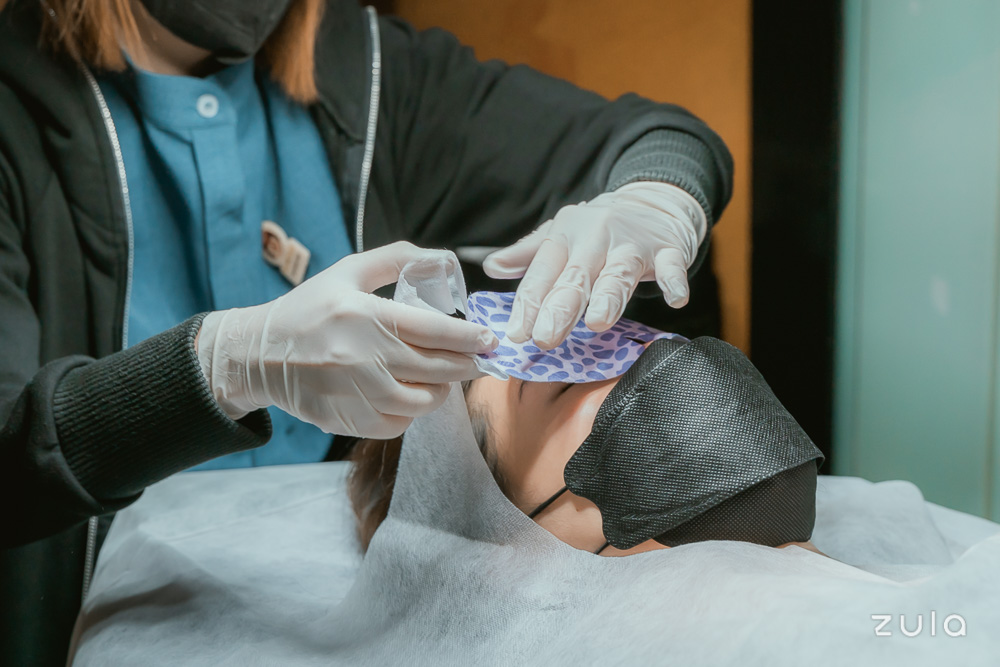 The last step is to relax, if you haven't already, and finish off the treatment with a heated steam eye mask. This step is a chance for you to catch up on your beauty sleep with a quick snooze, as Clarice reveals that "I almost fell asleep during the 15 minutes of masking — the eye mask was so warm and soothing." 
In just three simple steps, the 1-hour lash resurrection treatment was complete.
Lash serum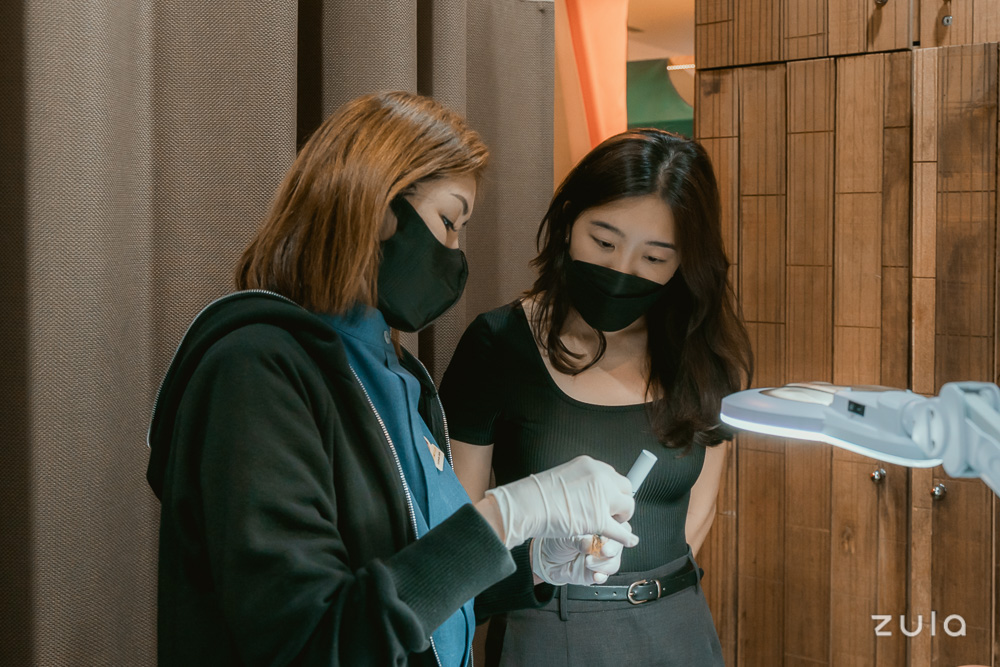 To ensure that Clarice gets optimal results from the treatment, the lash technician also gave her a serum to apply daily. The serum was easy to apply, with an applicator wand that works the same as regular liquid eyeliner.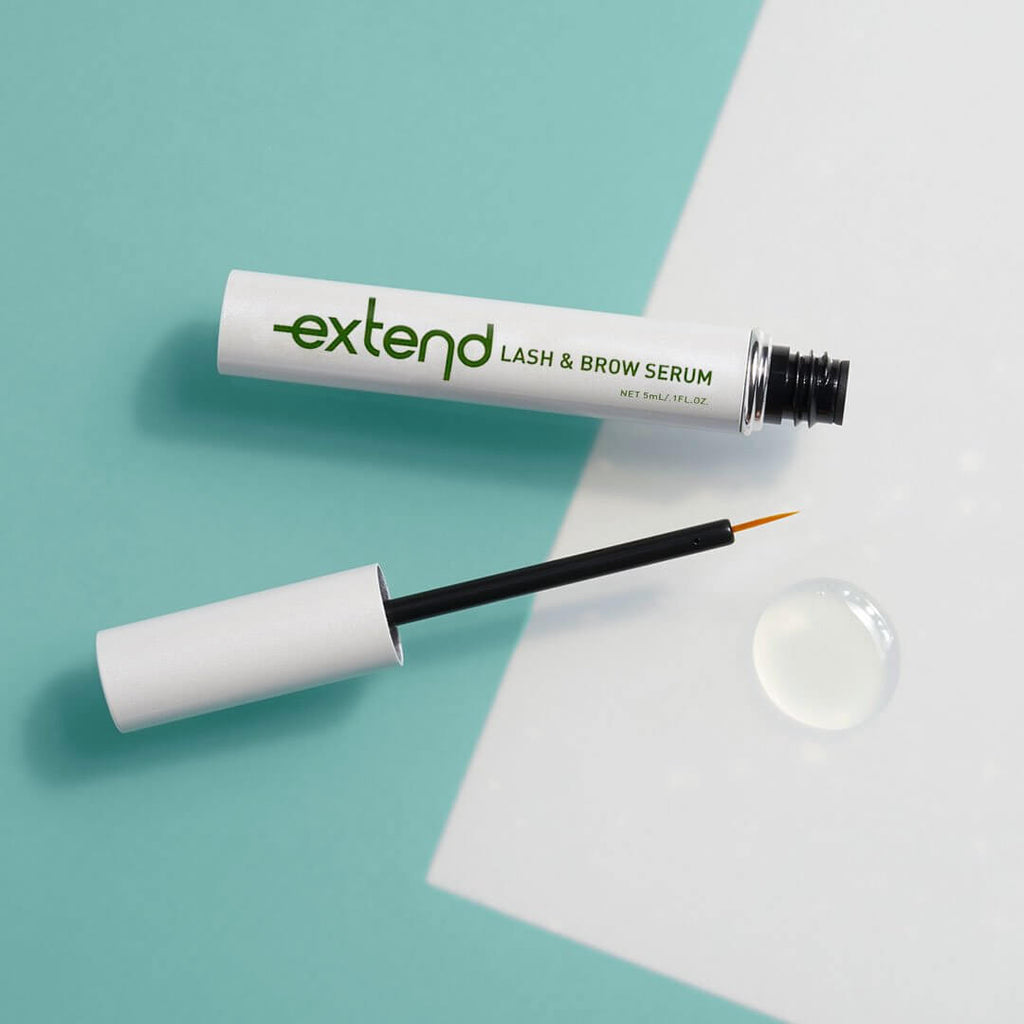 Image courtesy of Browhaus
As it's a leave-on serum, Clarice could conveniently head straight to bed after applying it to her lashes. 
If you're wondering why this step is so important, it's because the serum serves as an aftercare treatment. This is especially since the treatment that she underwent in the salon might cause her lashes to be a bit dry.
Results
After completing the first session, Clarice went back twice more over the next two months. Despite having to do the treatment three times in total, she commented that "the whole process was so fast and fuss-free, you can even get it done during your lunch break."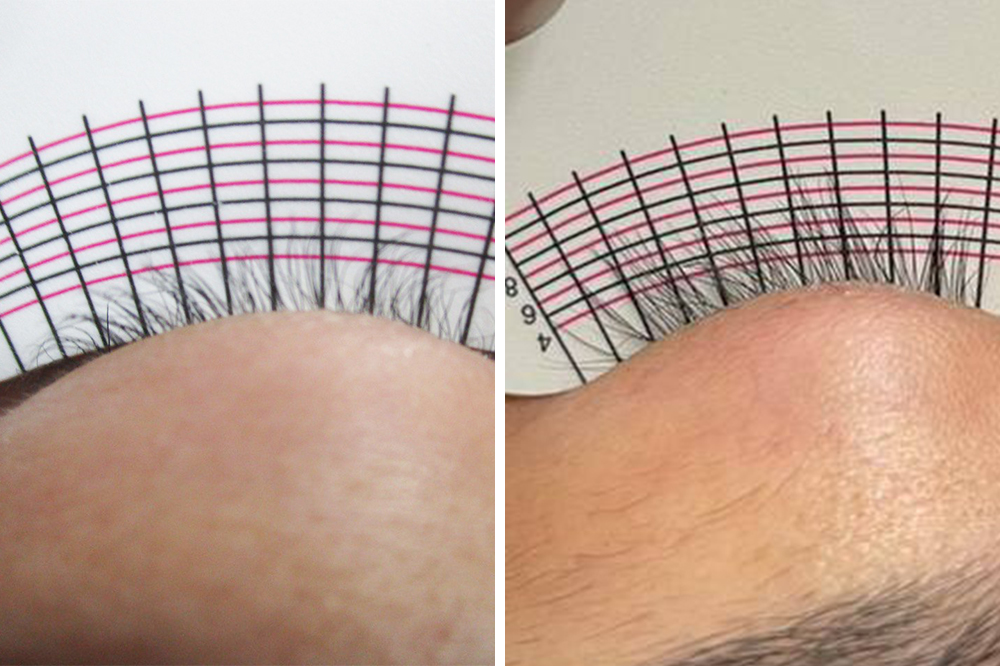 Clarice's eyelashes before vs on her 3rd session
Images courtesy of Browhaus
It's time for the big reveal — did Clarice see any growth in her lashes? 
As we compare the photos of Clarice's lashes before her first appointment against her third, it's safe to say that the growth was real. Keep in mind that this photo was taken before Clarice began her third session, which means her eyelashes will only continue to grow. 
"I can definitely tell that my lashes were longer and less sparse. Honestly, I was quite sceptical at first, but after comparing the before and after images, I'm quite convinced it works."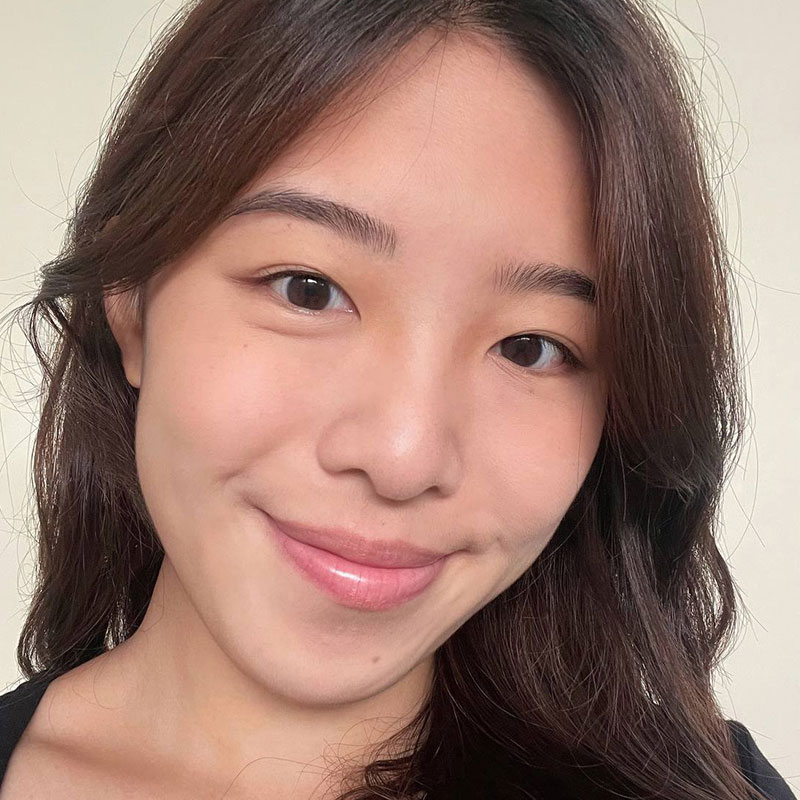 Clarice without eye makeup
Image courtesy of Clarice
These new lashes have proven to be a confidence booster for Clarice too, seeing as she feels confident to leave the house without eye makeup now. 
"There's no need for mascara, since my lashes already look long when I curl them. I have to be diligent and follow up with the serum too, so I'm excited to maintain this length and thickness.
The treatment solved the problem of my short and sparse lashes, and I would go again as the entire process over three months is worth it. In the end, I got pretty good results." 
The most pleasant surprise from these results? Clarice excitedly shares that, "My boyfriend who doesn't often notice my makeup commented that my lashes look longer now."
Achieve Naturally Long & Full Lashes In 3 Sessions With Browhaus' Lash Resurrection
As someone who had naturally short lashes, Clarice didn't think she would see results within just three sessions. Yet, she managed to achieve her desired outcome — longer and volumised lashes that still look natural.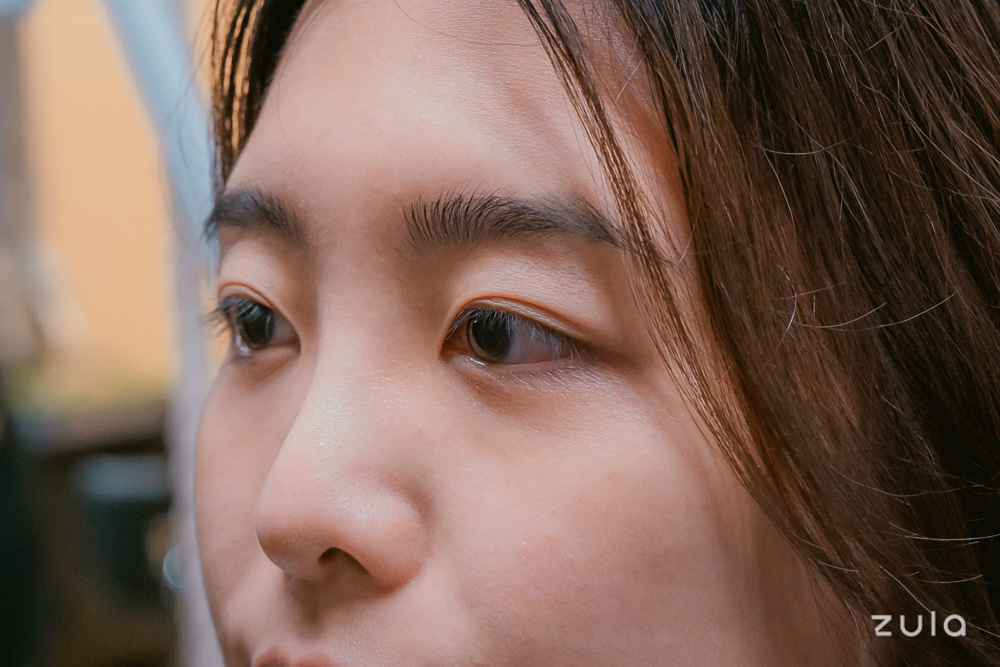 As a familiar homegrown brand to many Singaporeans, Browhaus makes use of machine-based professional treatment to ensure that you can achieve your ultimate lash goals. 
Their lash resurrection treatment goes to the root of the problem by strengthening lashes from the roots. The serum is also packed with botanical extracts to maintain the length, so your lashes will always be on fleek no matter where you go.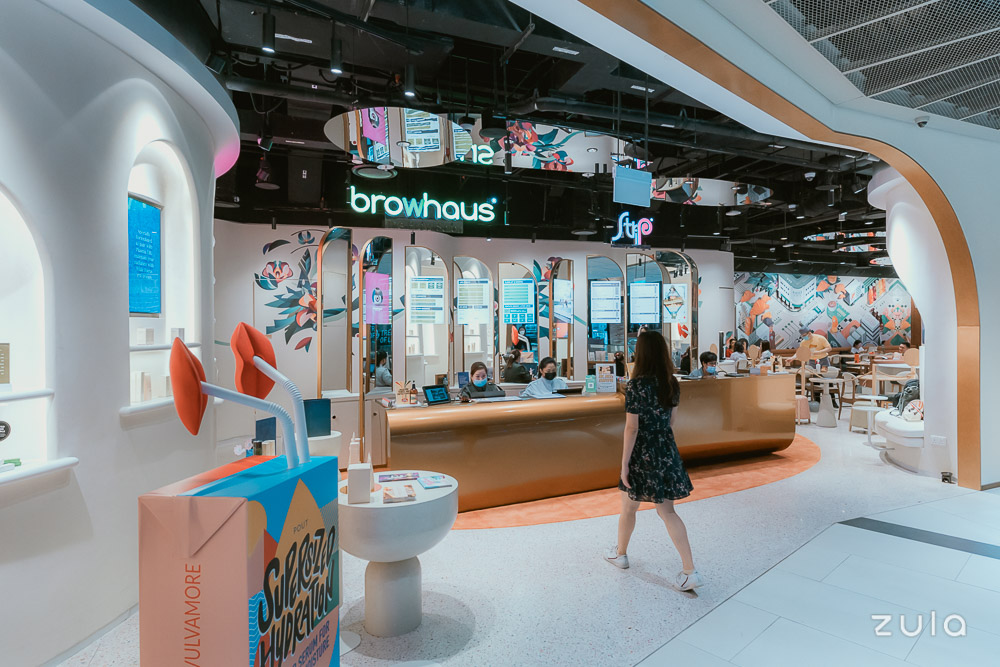 Browhaus' lash resurrection costs $280, but we have good news for those who want to transform your lashes without breaking the bank: Browhaus is having a special promotion for your first lash resurrection session at only $68. Make sure to grab your BFFs too, so you can all pamper yourself and your lashes for a fresh new look.
This post was brought to you by Browhaus.
Photography by Loo Jie Ling unless otherwise stated.
Also read:
5 Girls Try Browhaus' Brow Lamination To See If They Can Get The Trendy, Full & Feathery Brow Look Effortlessly