BT21 EZ-Link Cards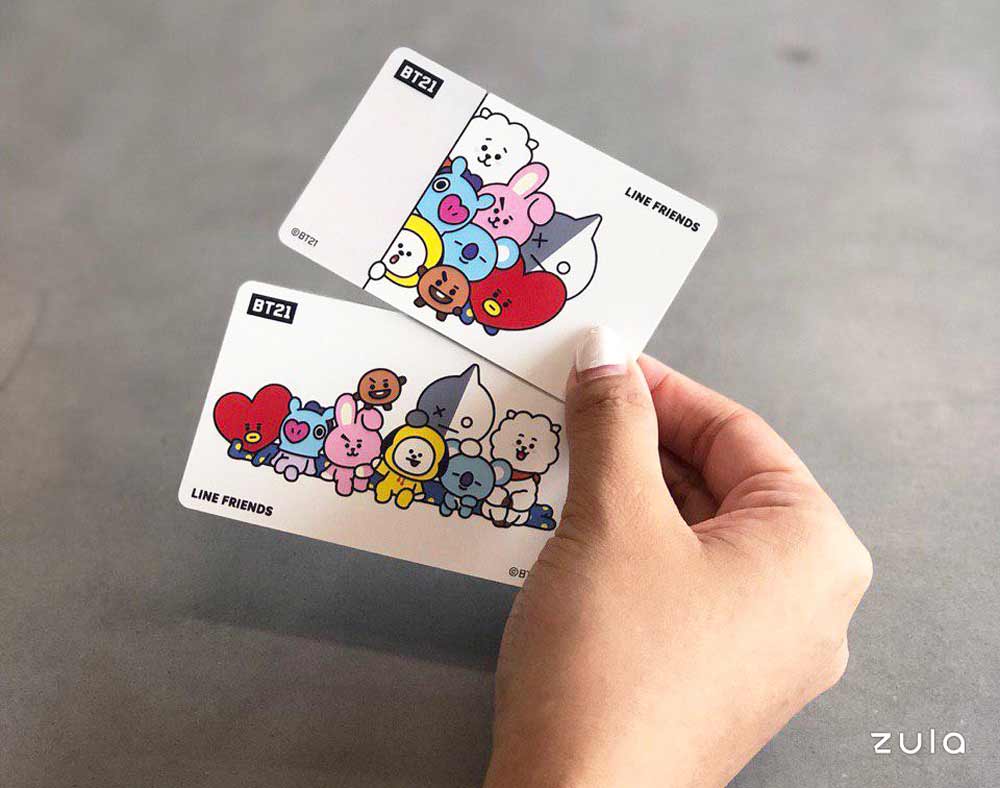 Lazada is launching BT21 EZ-Link cards on LazMall and you can purchase them on 24th October at 12 midnight. If you are a BTS fan and take the train or bus daily, this will be the perfect EZ-Link card to pimp up your ride in style.

The cards will retail for $10 each without any stored value. There are 2 designs for you to choose from.
BT21 EZ-link designs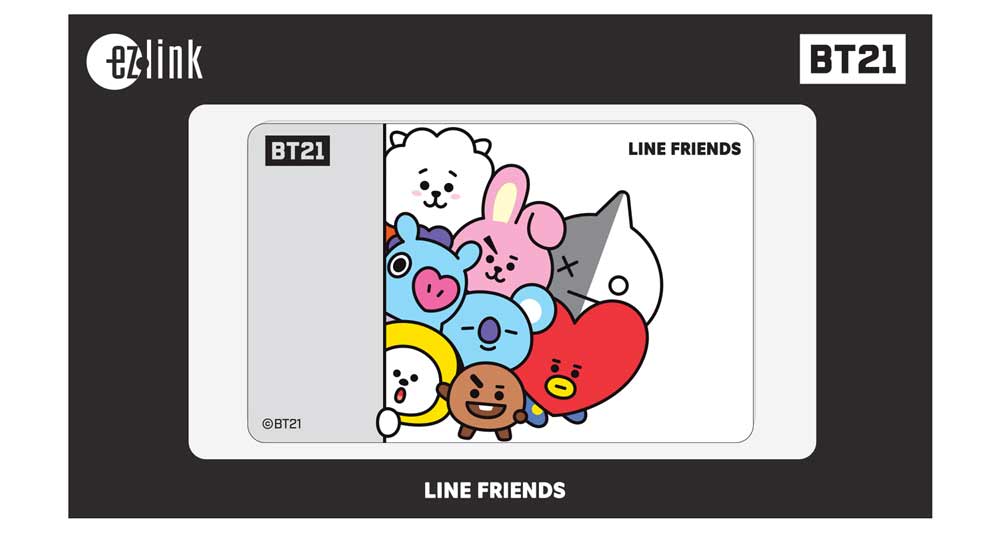 On one design, the familiar BT21 characters are peeking out from a grey wall.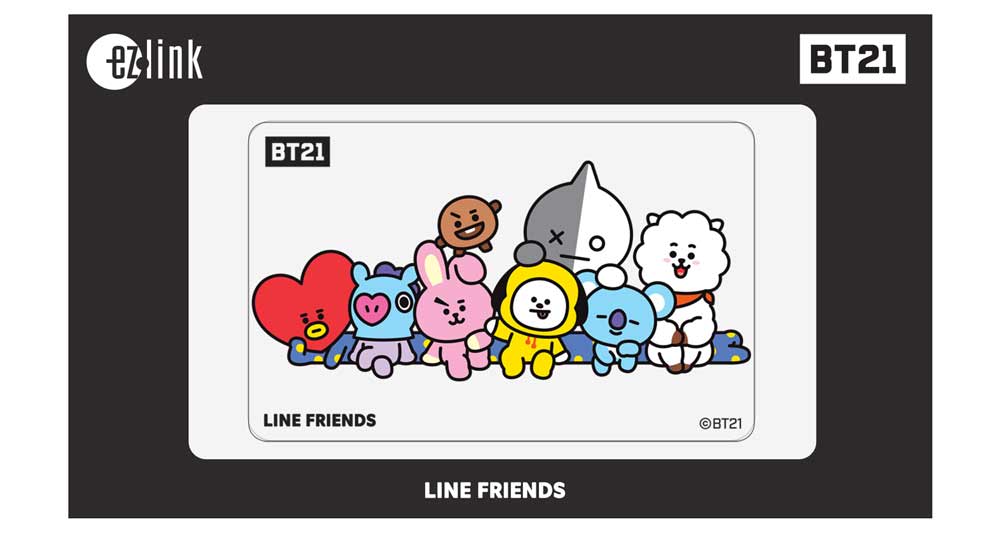 On the second design, the characters are laid out across the card in various poses. 
The cards have a white base colour and a simple design that will also make a great gift for BTS and BT21 fans. 
BTS in the news
BTS  recently launched a pop-up store that saw snaking queues around the building in Seoul. 
BT21 Skechers sneakers were also recently available on Skechers' USA online store. 
The group's management Big Hit Entertainment has also come out to say that none of BTS' oppas will be enlisting in the South Korean army this year. 
"Fans of BTS are rallying together in hopes the group will enlist together. This decision would put their required military service on the same timeline. A change.org petition surfaced six months ago, and had nearly reached its 25,000 signature goal at the time of publishing," reports Newsweek.
The boys are currently on their Love Yourself: Speak Yourself tour and you don't have to worry about them being called up by the military anytime soon. 
BT21 EZ-Link Cards
You can purchase these BT21 EZ-Link cards on the EZ-Link store on LazMall on 24th October at 12 midnight. Make sure to order one for yourself and your BTS-loving friend so you can remember your favourite boy band on the way to work.
Also read: 
BTS Pop-Up Store In Gangnam Is A 3-Storey BTS Wonderland And Opens Today Till 5 January 2020
EZ-Link images courtesy of Lazada
Zula photography by Sebastian Tan