BT21 EZ-Link Cards 
EZ-Link now has a series of 8 BT21 cards available exclusively at Popular's Bookfest@Singapore 2019, held at Suntec Convention Hall 401 to 406. These promotional items will be available from 11 to 15 December 2019, 10am to 10pm.  
The series features all 8 characters in the BT21 franchise—Koya, Shooky, Mang, Cooky, Tata, Chimmy, RJ and Van, all plastered on their own individual cards. Purchasing any of these cards will also entitle you to 30% off regular-priced BT21 merchandise at BookFest. 
The cards retail at $10 each, with no load value.
Koya & Shooky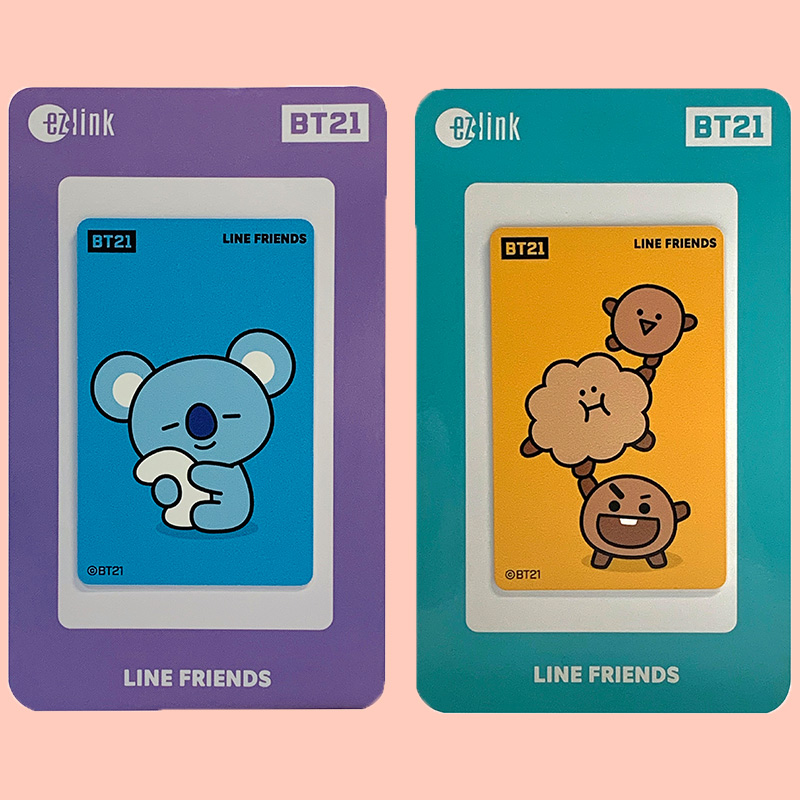 Koya the blue koala bear is seen cuddling a soft pillow in its arms. The turquoise backdrop, coupled with its expression of pure bliss, makes us want to curl up in bed too. 
Shooky, on the other hand, is a tough cookie exploding with life and energy. Never belittle its small size, for this cookie packs massive strength; single-handedly lifting its cookie counterparts. Literally.
Mang & Cooky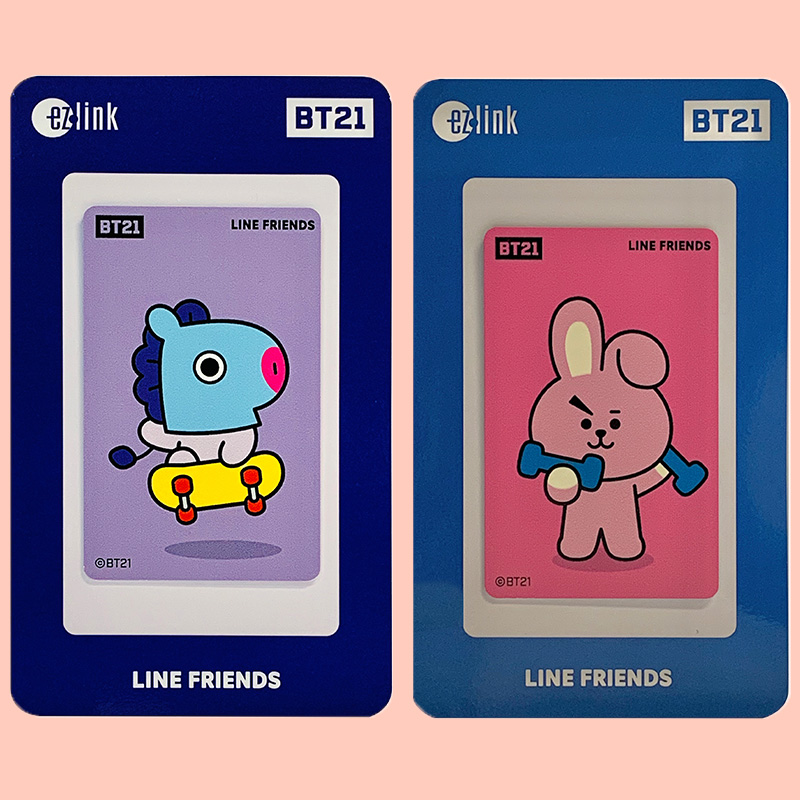 Mang, representing RM, leads the team with its eccentric and animated personality as it performs a stunt on his yellow skateboard, with the wind in its hair.
We've all heard of a gym rat, but Cooky is here to overwrite that title. Effortlessly lifting those weights, it's evident that pumping iron is an easy feat for this gym bunny.
Also read:
BT21 EZ-Link Cards Will Be Available From 24 October 2019 12am On Lazada's LazMall
Tata & Chimmy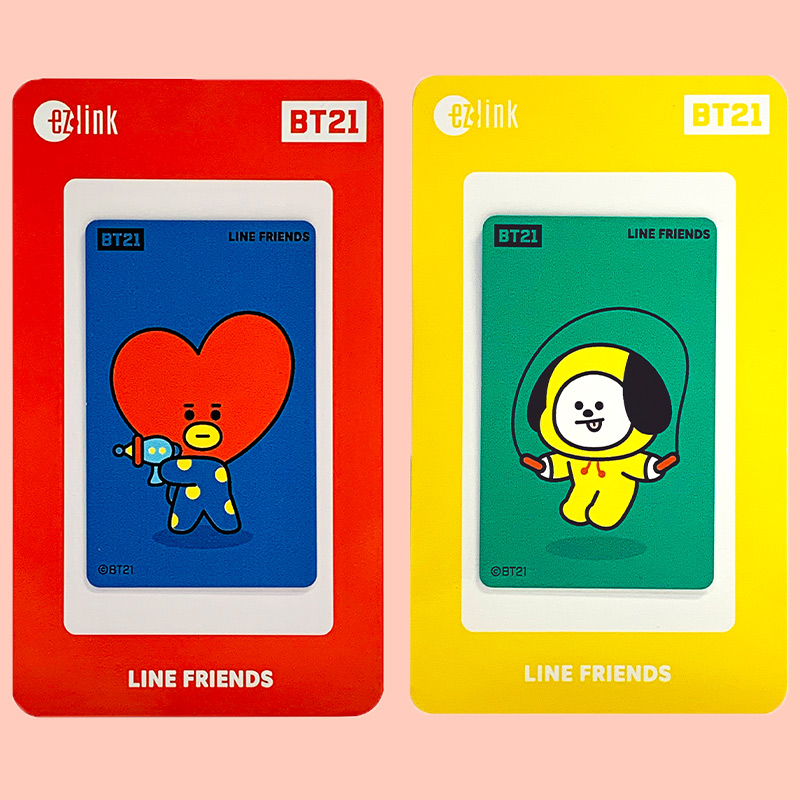 Tata is a quirky one, with its heart-shaped head and polka-dotted PJs. It seems to be holding some sort of stun gun, ready to aim at the hearts of its million fans.
Chimmy, in its yellow track suit, basks in the warm glow of childhood as it jumps the rope, flailing its tiny legs high into the air.
RJ & Van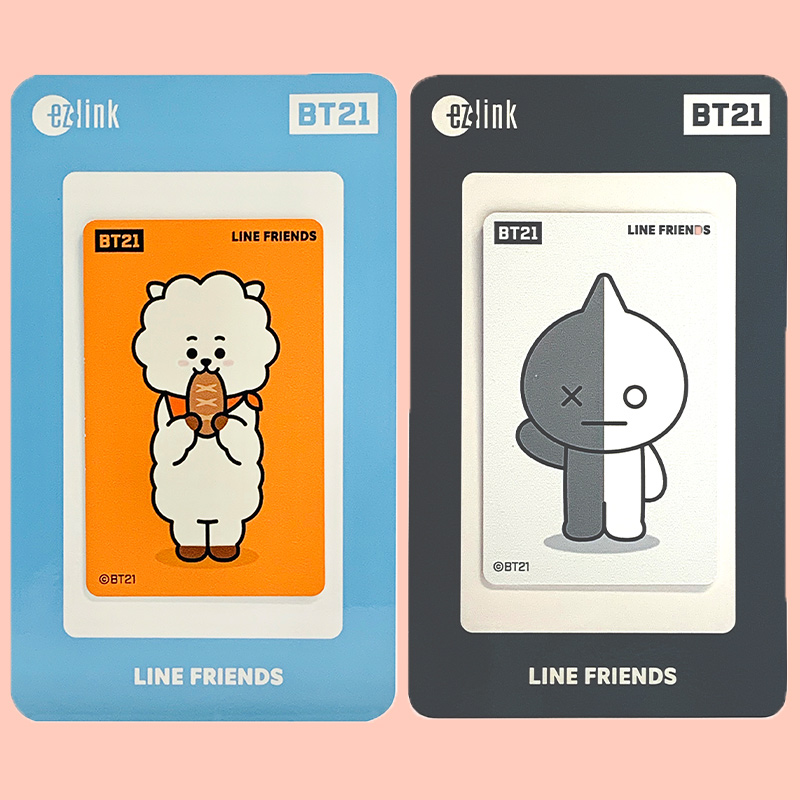 RJ, a fluffy white alpaca, gleams with joy as it feasts on a loaf of baguette. It might possibly be the most stylish one too, rocking a bright orange bandanna on its neck.
Van is the final character of the series, repping A.R.M.Y. Standing against a white background with its right arm up, it seems to be pledging its unwavering loyalty to the boys.
Little Twin Stars & Tokidoki EZ-Link charms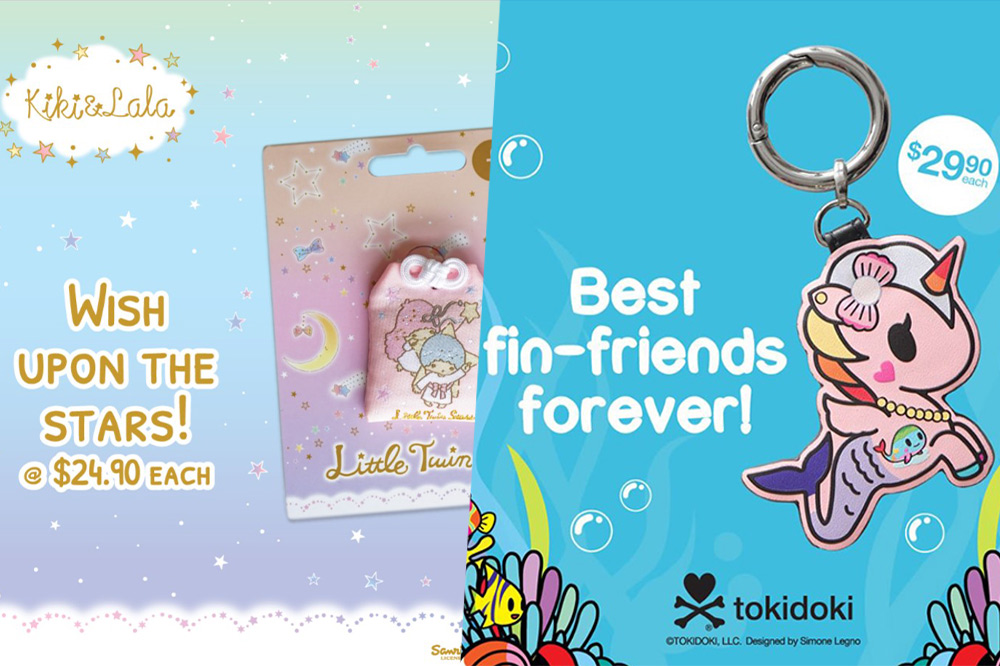 Besides the BT21 EZ-Link cards, Little Twin Stars and Tokidoki EZ-Link charms will also be available at BookFest. The Little Twin Stars omamori EZ-Charms are part of a new series of omamori-inspired EZ-Charms, with one of the latest releases being the My Melody Ez-Charm. It retails at $24.90. 
Tokidoki's characters have also been featured in EZ-Link's recent launches. It is now available as a charm, and retails at $29.90.
Profess Your Love For BTS With These BT21 EZ-Link Cards
These BT21 EZ-Link cards can be purchased exclusively at Popular BookFest 2019, which is happening on 11 to 15 December at Suntec Convention Hall 401 to 406 from 10am to 10pm.
Also read:
All images courtesy of Popular